Jennifer Hudson Looks Like a Queen Wearing Strapless Golden Ball Gown with Diamonds & Long Train (Photo)
American singer and actress Jennifer Hudson proved beyond doubt that she is a style goddess with the gorgeous outfit she wore at a Dolce & Gabbana event on Saturday. 
Jennifer Hudson is one of America's most talented singers and actresses. Since rising to fame as a finalist on the third season of "American Idol," she has continued on an upward trend. 
Hudson is not just good at singing and acting but is also known for being a fashionista. Throughout her successful career, Hudson has appeared in stylish outfits.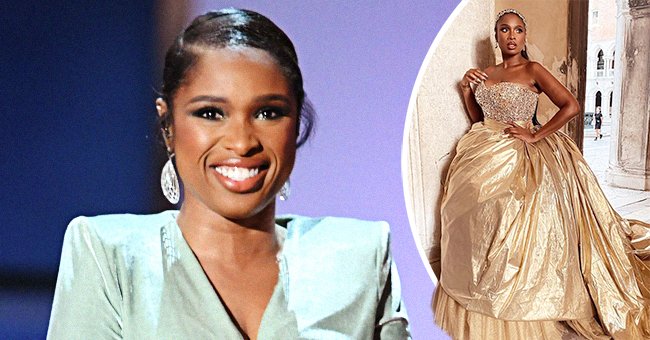 At the weekend, the 39-year-old did her reputation no wrong as she dazzled in a strapless golden ball gown with diamond and a long train during her appearance at a Dolce & Gabbana event. 
Hudson completed her stylish look with a golden tiara and matching earrings. She shared pictures of herself in her lovely dress on her Instagram page.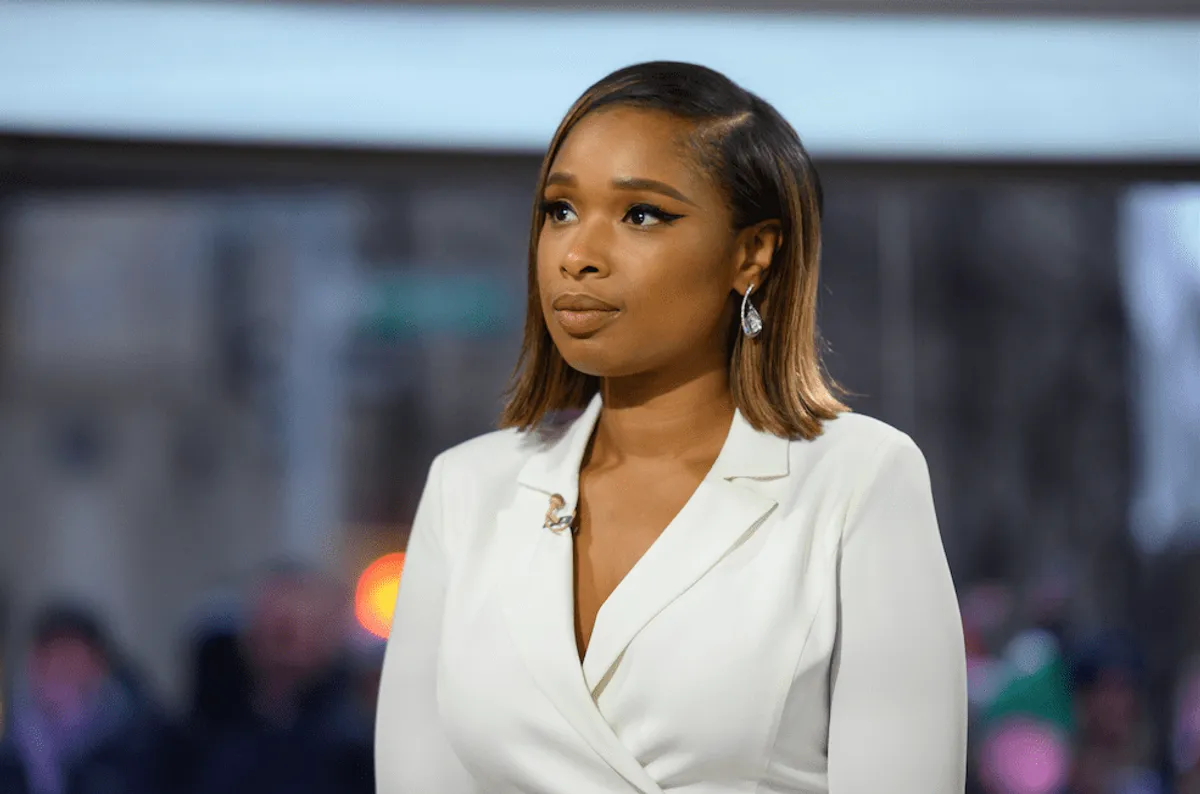 Hudson shared a snap that showed her posing beside a pillar at the Piazza San Marco Venezia in one post. She placed her left hand on her waist and raised her right hand close to her cleavage while staring at the camera. In the post's caption, she wrote: 
"A fairytale weekend in Venice. Thank you @dolcegabbana !!"
In a second post, Hudson shared a photo that showed her clasping her hands and looking up to the heavens as though she was saying a prayer. If she looked like she was about to pray, her caption to the post contained the prayers she said.
It read: "God, if u brought me to this place, I have no choice but to be prepared. Here I am! #dolcegabbana #venice." 
If Hudson's wishes come true, it will be her first-ever Disney role.
There is no doubt Hudson turned heads with her outfit at the event. However, she also made a statement with the dress she wore on her arrival at the event.
The singer wore an elegant off-white pantsuit combination with brown strappy sandals. In addition, she carried a jumbo $10,950 black Devotion shoulder bag that dwarfed her fit frame. Hudson also wore a hat that matched the color of her dress and rocked dark brown shades. 
Hudson has been promoting her new film "Respect," wherein she portrayed the late iconic singer Aretha Franklin. The movie's soundtrack debuted at No. 6 on Billboard's Top Album Sales Chart, marking Hudson's fourth top 10 on the list. 
The movie and its soundtrack's success make the late Franklin's decision that Hudson should portray her a perfect one. Hudson opened up on why she thinks Franklin chose her for the role in a chat with CNN. 
She said Franklin's decision was beyond singing and acting. Hudson added that she believes Franklin saw something in her and added: 
"I would not have been able to go as deep as I did to tell the story in an honest way without my own life experiences. So, I think she saw that in me, as well as everything[...]."
Following her successful portrayal of Franklin in "Respect," Hudson wants more roles and recently said she wants to join Disney's live-action "Hercules" movie. She also expressed her desire and readiness to portray Calliope.
If Hudson's wishes come true, it will be her first-ever Disney role. There is no doubt that she will make a perfect fit for the studio with her bright personality, incredible voice, and talent as an actor.