Tamela Mann's Daughter Flaunts Slimmer Waist in Tight Beige Top & Black Shorts Showing Her Glowing Skin
Tamela Mann's daughter, Tia Mann, was all smiles in a new photo as she flaunted her slimmer waist in a custom outfit. She also left fans with a powerful message scribbled boldly on her form-fitting top.
Gospel singer Tamela Mann is a proud mother of five, including two children she shares with her husband, David Mann. In a recent post, the icon shared a photo of her daughter, Tia, showing off her stunning shape and enviable skin glow.
The photo showed the starlet dressed in a tight beige top and skin-tight shorts that drew attention to her slender waist as she sat on the stairs. She complimented the outfit with a pair of white kicks that matched the design on her top.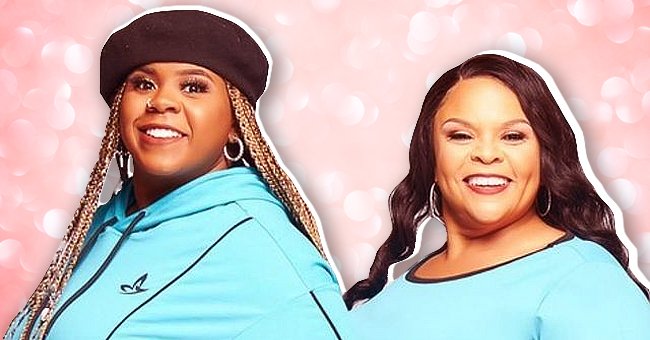 Adding to her beautiful aura, Tia let her brown tight curls cascade down her back and shoulders, with her gold hoops barely visible underneath.
She looked young and beautiful even on minimal makeup, with her silver necklace complimenting her glowing skin. Tia's gorgeous smile completed the look. Tamela captioned the post:
"Reminder: You can start fresh every single morning."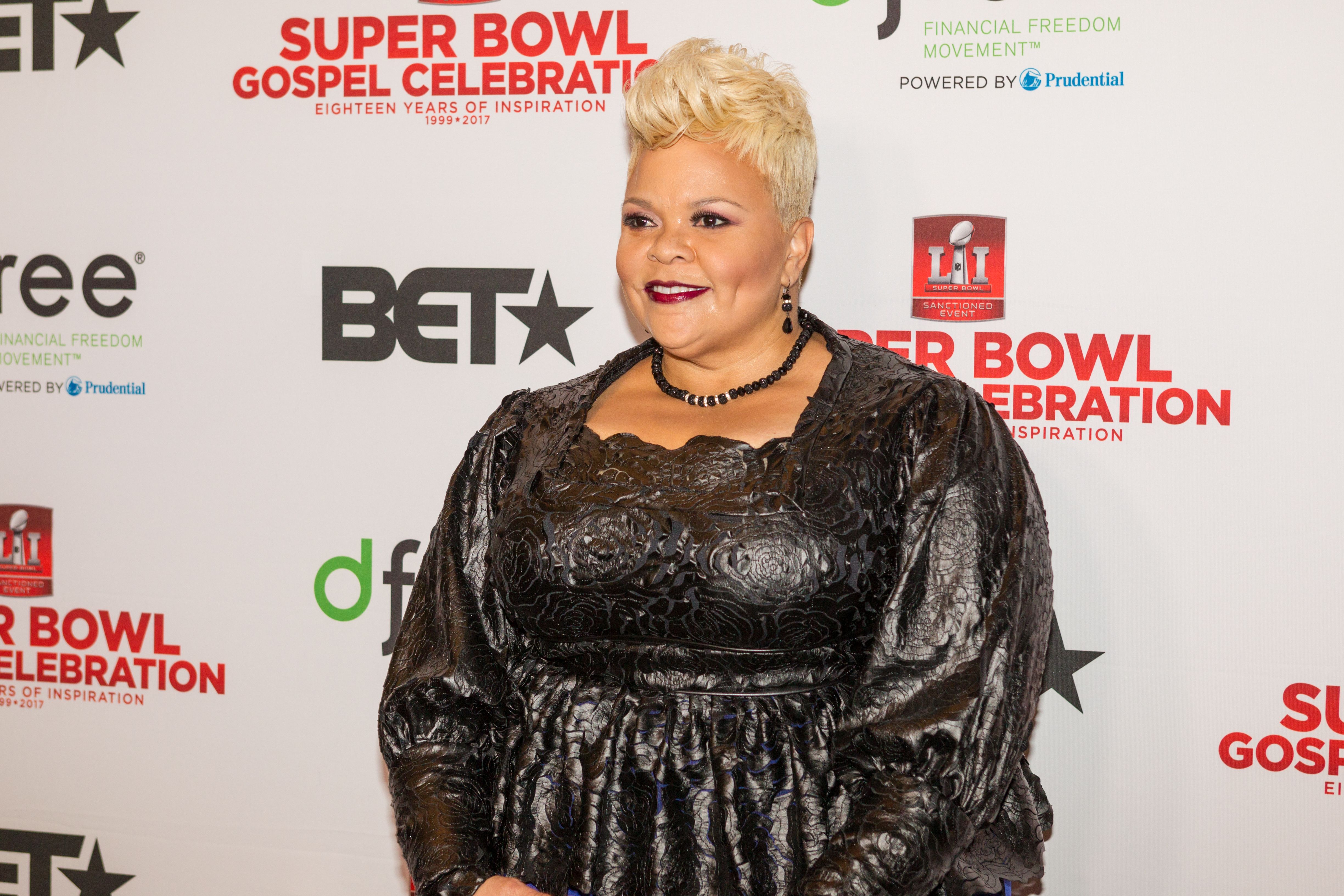 Fans were stunned by Tia's stunning appearance, especially her slimmer waist, which made her voluptuous curves more pronounced, while most commended her beauty.
They demanded to know if the star, who has publicized her weight loss journey, achieved her trim waist using a shapewear. Tamela admitted her daughter was indeed working on a line of shapewear, which was in its sampling phase.
The 31-year-old also delivered some powerful words of encouragement to fans embarking on similarly daunting causes, it read: "Be Free. Be Fit. Be You." Tia has been on the path to losing weight for years, publicly admitting how fed up she was with trying out diet fads.
Her weight loss journey has subjected her to excruciating routines like sticking to a modified liquid diet, consuming protein shakes, abandoning carbs, and quitting fried foods.
Eventually, Tia underwent weight loss surgery in 2017. Tia's surgery produced extraordinary results, giving her a complete body transformation.
Tamela also recorded some progress in her weight loss journey, shedding 50 lbs in 2020 by adhering to her Weight Watchers program. The remarkable feat inspired many across the globe to believe they could achieve whatever they set their minds to.
Prior to losing weight, Tamela suffered some health issues, requiring her to undergo a double knee replacement surgery in 2019. Thankfully, it turned out successful.
These days, the actress was content living her best life in her new figure while remaining the wonderful matriarch of the Mann family. The Grammy Award-Winner attributes her success to the love and togetherness existing in her family.
During their 33 years of marriage, the Manns have managed to stay strong while upholding their blended family, working together, and passing on their faith and beliefs to their kids and grandkids.
Some of their family drama, including transformations through the years, life with her husband David Mann, and their kids, are documented on their family reality show, "The Manns."