Jimmy Hayes' Widow Pens a Heartbreaking Tribute Days after Laying the NHL Player to Rest
The late Ice Hockey right winger's wife, Kristen Hayes, still wishes her spouse can come home any day as she recounts all that she misses most about the sports star.
Last month, Jimmy Hayes passed away, leaving behind his beautiful wife Kristen Hayes and their two kids. On Wednesday, September 1, Kristen paid homage to her beloved husband on Instagram, writing:
"Missing your arms wrapped around me extra today. Still keep thinking you're coming home. Beau races to the door each time it beeps, hoping it's you. Gosh, this is hard..."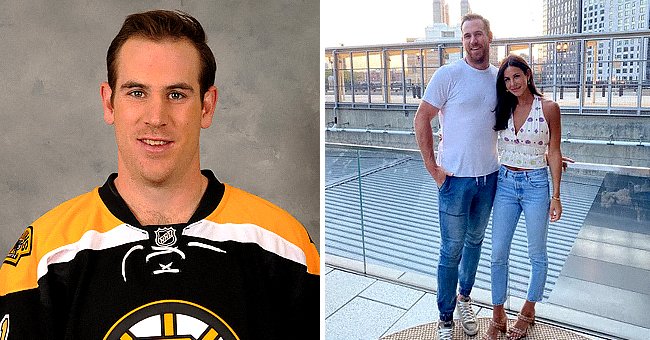 MISSING JIMMY
Along with the post, she shared two romantic snapshots of her and Jimmy embracing each other while overlooking the lake. Another photo showed the pair sitting down with Kristen seated on the athlete's lap with both facing away from the camera.
Followers in the comments section shared words of comfort while some sent their condolences and others praised Kristen for being a strong woman.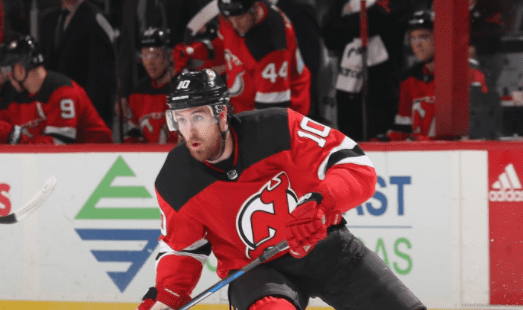 "You are a profoundly brave woman. Life has handed you a devastating blow, and yet you somehow have the grace to keep your huge heart open, sharing the love between you with us all," one user wrote.
Another person stated Kristen now has an angel above, writing that she needs to believe that Jimmy will be the one to guide her to the light. A third said they are keeping her and the boys in their prayers.
HIS PASSING
Jimmy, 31, was pronounced dead by first responders under uncertain circumstances at his Milton home in Massachusetts on August 23.
On Wednesday, August 25, a Massachusetts Medical Examiner's Office spokesperson revealed that the autopsy report was inconclusive.
Jimmy passed on just only one day after celebrating their son Beau's second birthday. The couple also has a three-month-old son named Mac.
As for how he died, a statement obtained by E! News revealed an update on the cause of death would not be expected for several weeks when toxicology testing comes back.
Moreso, on Monday morning, August 30, hundreds gathered at St. Ann's Church in Dorchester, Massachusetts, to pay their final respects to their treasured hockey star.
THE FUNERAL
His spouse addressed the attendees at the funeral by recalling that her husband of three years was simply the best, adding he was her soul mate and the best dad to their kids. Kristen said she would ensure they know their love story.
In addition, Jimmy's younger brother Kevin Hayes also delivered an emotional speech sharing his sibling, made him the best version of himself while fighting back the tears. Kevin described his big brother as loving, caring, generous, loyal, and determined.