'Riverdale' Star KJ Apa Fits Co-star Camila Mendes' Fist in His Mouth in Throwback IG Post
"Riverdale" star KJ Apa has been showing his fantastic acting skills for years, but recently posted images on Instagram proved he is a man of many talents.
KJ Apa has melted his fans' hearts for the last four years with his outstanding portrayal of football player Archie Andrews in the CW hit series "Riverdale."
However, in his most recent Instagram post, he proved that he has an unusual hidden talent and a very close relationship with co-star Camila Mendes. Scroll down to see the photo.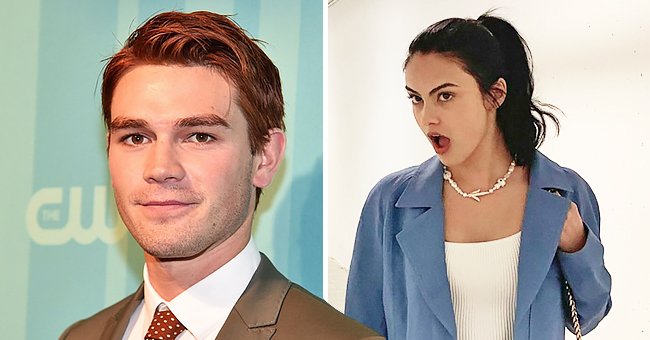 Posted on September 1, the first image of the carousel showed Apa, dressed in a long-sleeved, blue shirt and blue jeans, in a chair in front of Mendes, who opted for a dark blue sweater.
Mendes' hand's position was what made the image so unusual: it was inside Apa's mouth. Their "Riverdale" co-star Cole Sprouse was as shocked as everyone else as he was taking photos.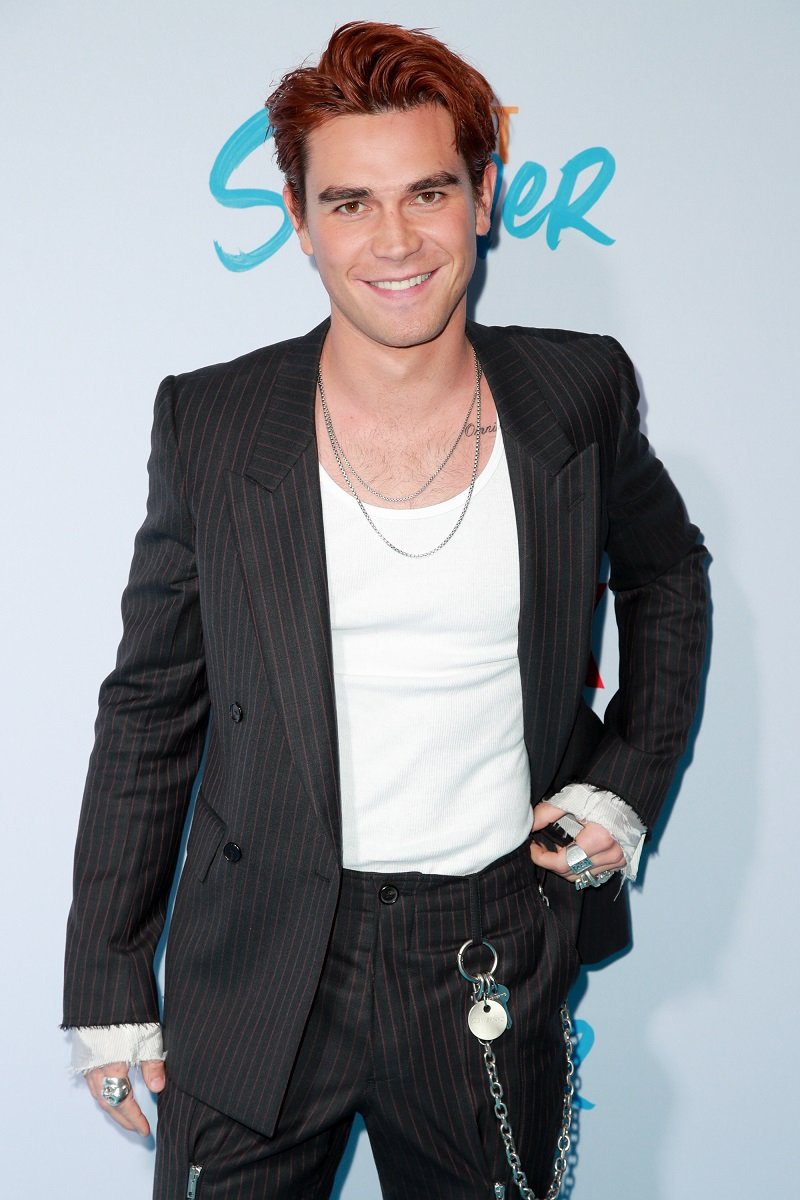 In the second image of the slideshow, Apa appeared proudly posing with his arms up, while Mendes' was laughing and surprised. In the caption, Apa wrote: 
"Last year I fit [Mendes'] entire fist down my throat. What can we do this year to top it? Comment."
Even though Apa and Mendes' relationship is evidently close, they are currently dating other people. In the actor's case, he is in a relationship with Clara Berry.
In Mendes' case, she and Charles Melton are going strong.
Berry, born in France, has been working as a model full-time since 2016. She has successfully completed gigs in France, Los Angeles, London, Brazil, and Milan. 
They sparked dating rumors for the first time in December 2019 when keen-eyed fans noticed he liked all her Instagram photos. Shortly after, he said he was in love during an interview. 
Only two months later, they made their relationship Instagram official. Fans thought they had parted ways after months without them posting new photos, but they shut down those rumors in August by sharing pictures of Berry naked.
In May this year, the pair attracted a lot of attention after revealing they were expecting their first kid. As per Mendes, she and Charles Melton are going strong. 
The couple dated for one year and parted ways in 2019. In June 2021, they rekindled their love and have been spotted together in Los Angeles. The "Riverdale" family is getting bigger!