Eddie Murphy's Green-eyed Granddaughter Evie Melts Hearts with 'Unreal' Beauty, Rocking Space Buns & White Top
Fans could not get enough of Eddie Murphy's only grandchild, Evie Isla Murphy, who melted hearts in new pictures and a video her mom shared on Instagram. 
Actor and comedian Eddie Murphy is a very successful entertainer and has excelled in his career, which has earned him multiple awards, honors, and global recognition. 
Besides his career, Eddie has also excelled as a family man and is the proud father of ten children he shares with different women. He is also a grandfather of an adorable granddaughter named Evie Isla Murphy.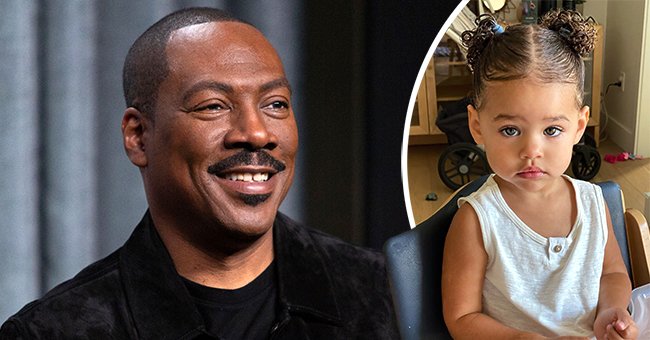 Evie is the daughter of Eddie's son, Myles Murphy. Myles shares the adorable tot with his partner Carly Fink. Recently, Fink shared multiple pictures and a video of her beautiful daughter, melting the hearts of her followers and extended family members. 
The first picture in the post showed Evie in a white sleeveless top. She held a part of her dress with her left hand and looked inquisitively at something in the background. Her gorgeous black hair was packed into two buns and tied with a blue ribbon on one end.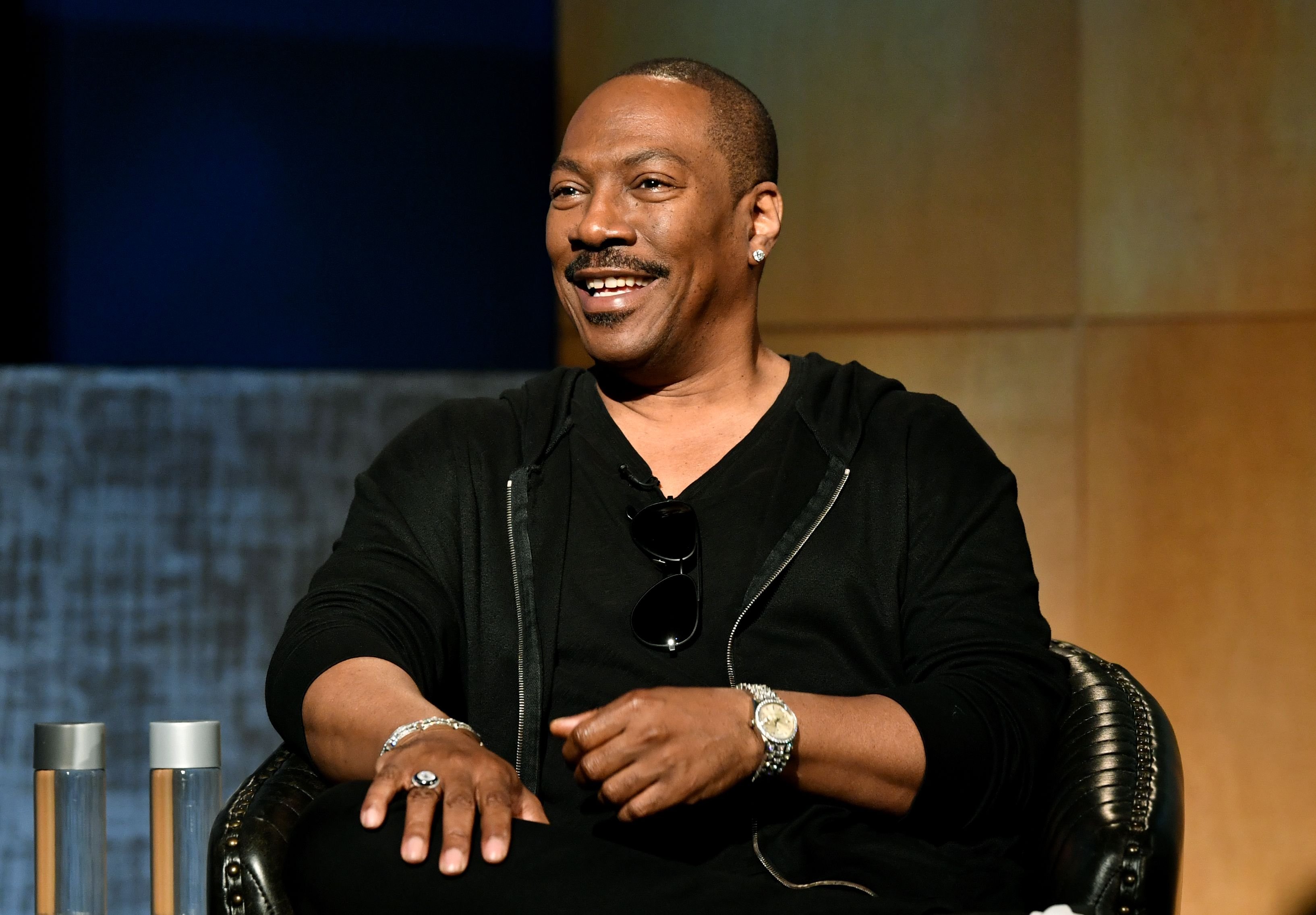 In the second snapshot, she maintained a similar pose and looked at the person behind the camera with her lovely green eyes, which are capable of melting the hardest heart. 
Evie looked so innocent in the third picture as she stared at the camera, while the fourth photo showed seemingly brooding over something. 
The "Coming To America" star said his legacy is not his movie or show business career.
In the video, the precious tot walked her cute pet dog along a walking path surrounded by fields and trees. She matched her white top with blue shorts and white croc slides. Evie held the dog with a red leash and tried to keep up to its pace. Fink captioned the post: 
"Her beauty is unreal…. My baby🥺🤍." 
Her followers agreed with her and left multiple messages complimenting the beautiful Evie. Evie's grandma, Nicole Murphy, and aunt Bella Murphy also commented on the post. Nicole said Evie is perfect while Bella gushed over her niece, writing, "My heart! 🤗💓." 
Nicole is a loving grandma of Evie and usually shares cute pictures of the precious tot on her Instagram page, showing some of her special moments. 
Bella, and Evie's dad, Myles, are two of Eddie's ten children. The famous actor shares them and their sisters, Zola Ivy Murphy, Shayne Audra Murphy, and Bria Murphy, with Nicole, his ex-wife. 

Besides his five kids with Nicole, Eddie shares his oldest son, Eric, with his former girlfriend, Paulette McNeely, and another son, Christian, with another former girlfriend, Tamara Hood. 
He also shares a daughter named Angel Iris, who he shares with Spice Girl Mel B. In September 2018, Eddie got engaged to model Paige Butcher, with whom he shares a daughter, Izzy Ona, and a son, Max Charles, born in November 2018. 

Eddie is happy to be a father of ten children and a grandchild and said there is no higher blessing than being a parent. He also said there is no sweeter blessing than seeing one's grandchild. 
In a chat with Fatherly, the "Coming To America" star said his legacy is not his movie or show business career. Instead, his legacy is his children and his family. 
Eddie will be looking forward to having more grandchildren soon. His oldest son, Eric, is dating actor and comedian Martin Lawrence's daughter, Jasmin. 
If the lovebirds end up marrying each other, it will turn the famous actors into a family, and their fans would love to see that happening.