Salma Hayek & Her Brother Teach Angelina Jolie How to Do Mexican Mordida during Her 55th Birthday Party
Salma Hayek celebrated her 55th birthday a little differently than fans would expect from a movie star of her caliber. The A-lister and her brother taught Angelina Jolie how to do a Mexican Mordida at her party. 
Salma Hayek ushered in her 55th year around the sun in style with a stunning bikini picture of herself. In her caption, the Hollywood hottie wished herself a happy birthday and revealed she was excited about new adventures. 
Many fans marveled and celebrated the stunning birthday picture, which is in line with the actress's sultry persona. However, many were delighted to see a more playful side to the star when she shared a clip from her party.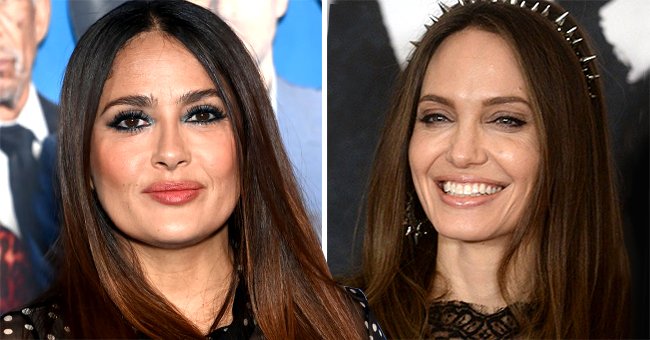 In her recent birthday party video
post
, Salma Hayek proves that she is not too Hollywood for a good time. The actress is seen enjoying her birthday party with family and friends, including "Eternals" costar Angelina Jolie. 
Although the birthday guestlist with Angelina Jolie sounds very Hollywood, the activity in the video demonstrates otherwise. Party guests cheered "Mordida!" in the video, and fans wouldn't be prepared for what comes next. 
Mordida is a Mexican tradition where the guest of honor has their face shoved in a cake, so they eat the first bite. In the video, fans can see Hayek and her brother teaching Jolie about this tradition as she reluctantly follows their instruction. 
Hayek is also seen encouraging her costar to shove her face into her birthday cake before Jolie builds the courage to do so. Then, Jolie screams before finally honoring the birthday girl's wish of having her face shoved in the cake. 
It is amazing to watch Hayek and Jolie's friendship blossom off-screen. The pair will star together in the Chloé Zhao-directed Marvel movie, "Eternals," alongside other stars such as Kit Harrington and Gemma Chan. 
The film follows a race of immortal species who have been secretly living on Earth for millenniums. Hayek will portray the role of Ajak, and Jolie will embody the role of Thena, who are both immortal beings in the movie.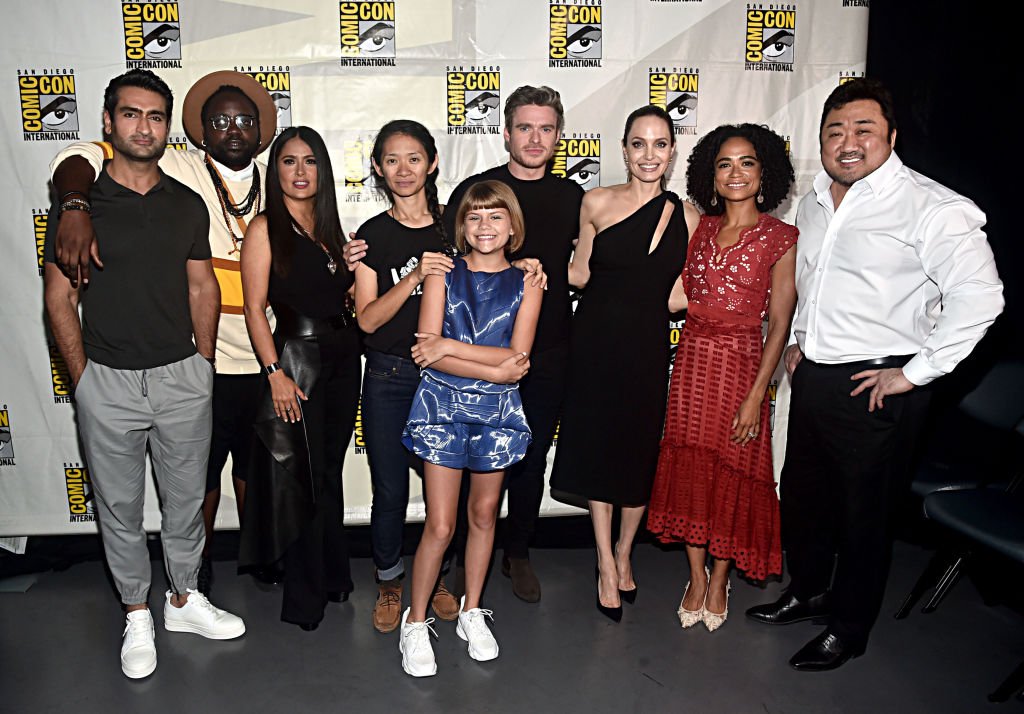 Other A-listers to star in the upcoming film include Richard Madden, Kumail Nanjiani, and Dane Whitman. These stars will also portray immortal beings who are tasked to protect humanity from the "deviants." 
Hayek has previously opened up about the film and how it will stand out from previous Marvel films. The actress listed her reasons for expecting a different tone from the "Eternals" movie, revealing exciting tidbits for fans:
"It was directed by a woman, and we didn't do most of the things in the studio. They're real locations which is unusual for Marvel."
Both women
narrate
the upcoming film's trailer, making fans excited to see plenty of the pair in the movie. "Eternals" will hit theatres on 5 November, giving fans enough time to hype themselves up for the latest Marvel universe addition.