David Beckham's Son Romeo Signs First Professional Football Contract
The youngster follows in his father's footsteps by pursuing a career as a soccer player, and his parents could not be prouder of him. His mom even publically shouted him out.
David Beckham's son Romeo Beckham has signed his first deal with Fort Lauderdale CF, which is the affiliate team for Inter Miami, the MLS franchise his dad owns.
The level of the USL League One is far from the heights which David reached with Manchester United and Real Madrid, but it is a starting point for Romeo.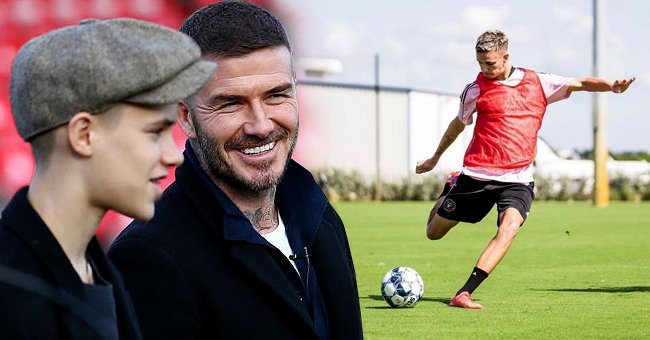 The 19-year-old is reportedly a versatile player who still needs to gain more match practice in competitive matches. He is expected to make his debut on Sunday, September 12, against the Chattanooga Red Wolves SC.
Romeo will be joining his father's former football teammate Phil Neville, the coach of Inter Miami, and his son Harvey, who will be his teammate.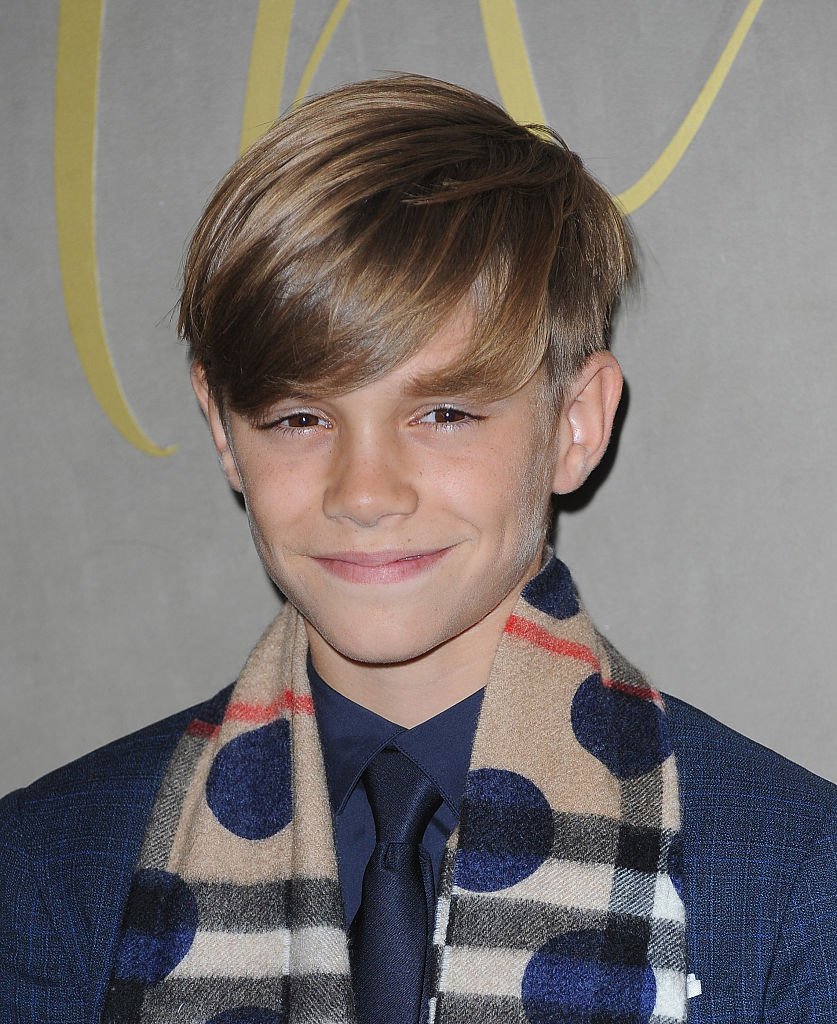 Romeo confirmed the exciting news on his Instagram bio recently as he changed it to "Footballer for @fortlauderdalecf." He also posted a picture of himself at training with his new team writing:
"Follow your dreams."
The teenager was named in the match-day squad for the first time this past weekend but was an unused substitute during the 0-0 draw Chattanooga Red Wolves SC.
Romeo also celebrated his 19th birthday with his family members on Wednesday, September 1, and is the second oldest child of the Beckham brood.
The English native from Westminster London can play positions across the pitch and has been training with Inter Miami for the past few weeks.
Romeo hopes to emulate his famous father, who also played for AC Milan, PSG, and Los Angeles Galaxy. David announced he would take up his option and put a team in Miami in 2013.
Moreso, his beloved wife and mother to their son, Victoria Beckham, is full of nothing but pride following their child's confirmation message on Instagram.
The fashion designer commented on her child's bio change in response to the exciting journey in his life and wrote, "We are so proud of Romeo."