Fans Slam Joseline Hernandez for Her Outfit, the Way She Dressed Her Toddler & Caption as She Poses with Daughter in Video
Joseline Hernandez's recent post sparked a chain of reactions from fans who criticized her over her outfit choice, her baby's dress, and the words used to caption the video.
Joseline Hernandez is a name associated with the "Love & Hip Hop" reality TV show. She used to be a cast member but now appears on another famous show; and, like many onscreen stars, has a wide range of audiences on social media.
The Instagram maven often blesses her fans with content, showing her stylishness, recording her motherhood journey, and fantastic love life.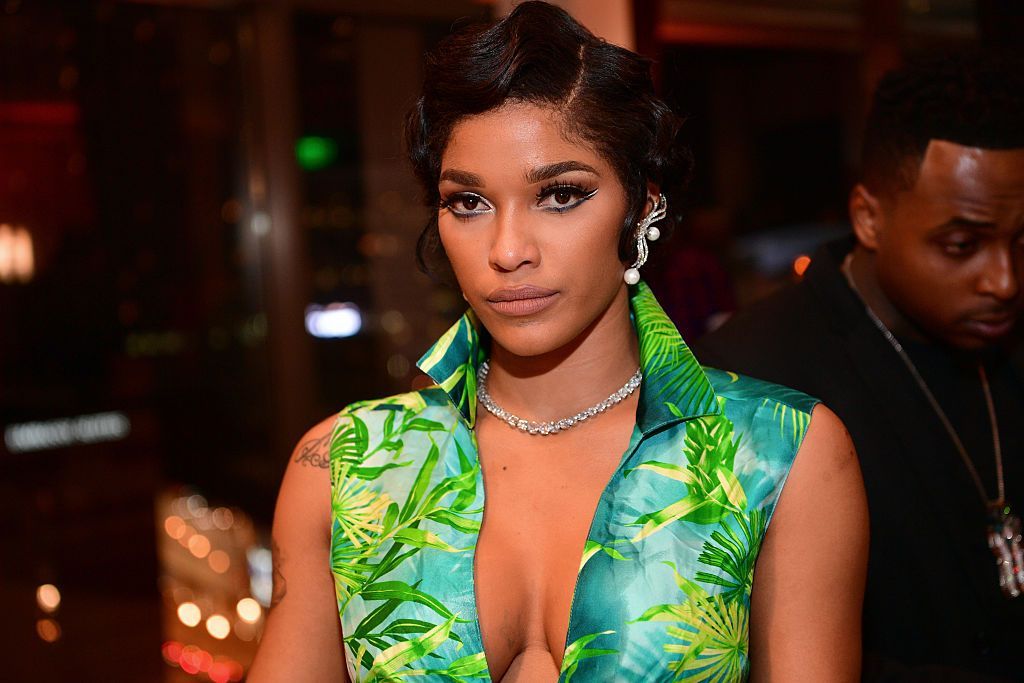 Recently, she teased her online disciples with a short clip flaunting her look during an outing with her child, Bonnie Bella.
The mother opted for a mafia-themed fashion as she rocked fitted ankle boots with a raised platform, a zipped-up high collar neck jacket, white pants with a colorful scarf knotted backward.

The onscreen goddess looked sexy without showing any skin but fierceness as she added dark sunglasses and confidently grabbed on a designer purse while posing like a gangster.
In contrast to her mom, Bonnie looked pretty in her layered dress, fancy heels, and tot bag. While mommy busied herself with a mirror shot, the young chap playfully swirled around, showing off her beaded hairdo.

HOW DID FANS REACT?
The brief recording with the caption "No chitlins. Nothing but greatness ova here" gained the attention of more than thirty thousand Internet users who viewed it.
However, there were hundreds of comments too, and most of them were backlashes from fans who did not rate her appearance, Bonnie's outfit, or the caption used.

One person slammed with these words: "Designer or Not. Nothing is cute bout the way she dressed this baby." Another commented: "Jos, u look a mess! geez." A third fan quipped: "Messy caption with the baby tho? Cmon now." Another commenter added:
"So messy for that caption."

MOTHERHOOD WITH JOSELINE HERNANDEZ 
Despite being called out, fans would agree that Hernandez ultimately wants the best for her child, even if it means changing a few bad behaviors.
A year ago, she admitted that her daughter's constant bickering for her to be nice had made her a different person. The reality TV actress shares her 4-year-old with a former lover, Stevie J.

After their relationship ended, the duo struggled for custody, went in and out of courts several times, had a child advocate decide the best custody arrangement for their kid before concluding.
JOSELINE HERNANDEZ'S ROMANCE
Joseline Hernandez was lucky to find her ride or die in Ballistic Beats shortly after a failed romance with Stevie J. The pair are doing great and are already engaged.
Apart from being a perfect gentleman to his leading woman, Ballistic Beats loves his fiancée's child—they always spend time together and have developed a special bond.