Co-stars Kaley Cuoco & Pete Davidson Form 'Close Friendship' amid Respective Breakups
When days are dark and friends are few, Kaley Cuoco and Pete Davidson can count on each other to improve things. The co-stars have reportedly formed a close friendship amid their respective breakups. 
Kaley Cuoco and Pete Davidson have been filming their rom-com "Meet Cute" over the past few months. Unfortunately, both actors had split from their significant others while working on the film in New York.
Davidson split from Pheobe Dynevor due to long-distance, and Cuoco split from Karl Cooke due to their different paths. Fortunately, the pair have their new friendship to soften the blows.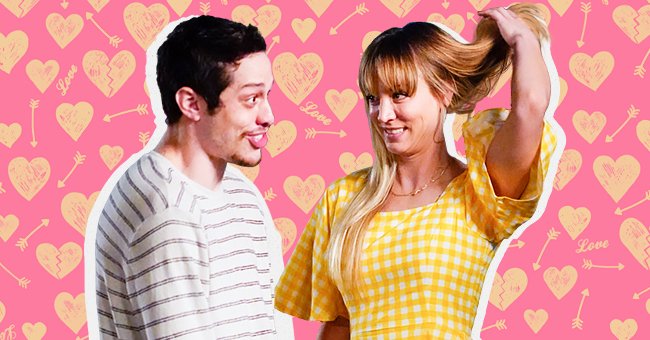 Cuoco and Davidson have been seen cozying up to each other on the streets of New York for their rom-com film, "Meet Cute." Deadline reported the stars were merely in talks for their roles in June. 
Fortunately, the duo made the perfect pair for the lead roles in the movie and have gotten along well in the process. Now, sources claim the 35-year-old and 27-year-old comedic actors are growing close.
The actors who play love interests in the movie have forged a tight connection off-screen in recent months. Sources close to them have happily shared about their relationship, revealing its special nature:
"They've gotten to know each other well. She has a lot of fun with him, and they enjoy hanging out."
The sources added that Cuoco thinks the "Saturday Night Live" star is hilarious and "very sweet," which is exactly what she needs at the moment. She was even photographed on set just a day after announcing her divorce. 
 As mentioned before, Cuoco recently ended her three-year marriage to her second husband. In a joint statement, she and Cooke broke the news, saying there is no animosity between the former couple amid the amicable split. 
Although some publications insinuate that Davidson and Cuoco's friendship had a hand in their breakups, all of their reported interactions seem innocent. Cuoco and Cooke's statement also clears the air enough. 
The most that sources have reported is that Cuoco and Davidson have amazing chemistry off-camera. According to sources, the pair have been cracking jokes with each other since their first day meeting.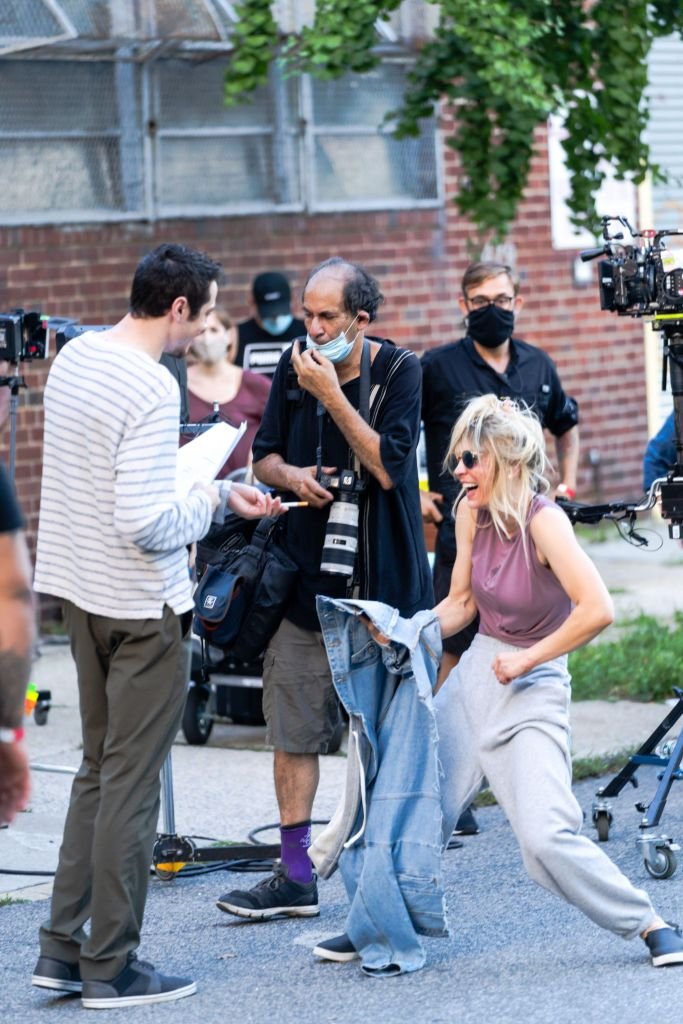 It is fantastic that the actors have a close bond outside of their working relationship. Their natural chemistry may even end up making their film even more of a joy to watch when it is released for consumption. 
The Alex Lehmann-directed film does not have a release date yet, but pictures leaked from the set have fans buzzing already. Although there is no trailer yet, it is known that fans can expect some time travel from the film's plot.