John Amos' Daughter Shannon Looks Beautiful Wearing Yellow Sleeveless Dress while Meditating in Photo
John Amos' daughter, Shannon Amos, looked stunning in new photos as she posed in a yellow dress while meditating in a breathtaking scenery.
"Coming To America" star John Amos has a daughter who is following in his footsteps and making him a proud dad with her career achievements.
Although she remains focused on the business side of Hollywood, Shannon Amos has garnered an impressive fan following over the years with her active social media presence.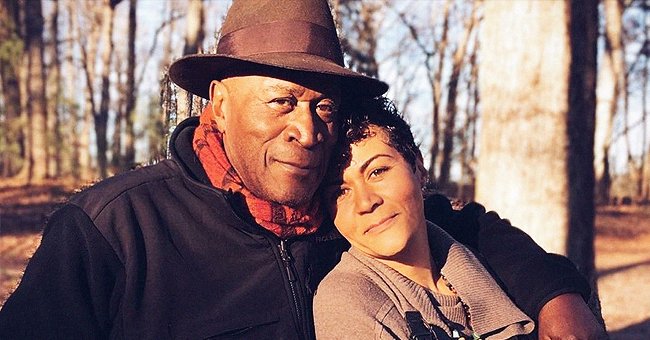 Recently, she shared a rare photo of herself looking gorgeous in a yellow dress while showing off her enviable skin glow. The snap, which showed her meditating, highlighted the entrepreneur's best features, making her appear to be aging backward.
The New Jersey native, born to legendary actor John Amos and artist Noel Mickelson, had an early brush with the world of showbiz, thanks to her parent's professions.
She admitted to growing up on the set of notable productions like "Coming To America," and "Good Times," albeit behind the scenes. The early exposure piqued her interest in the arts, giving her hands-on experience.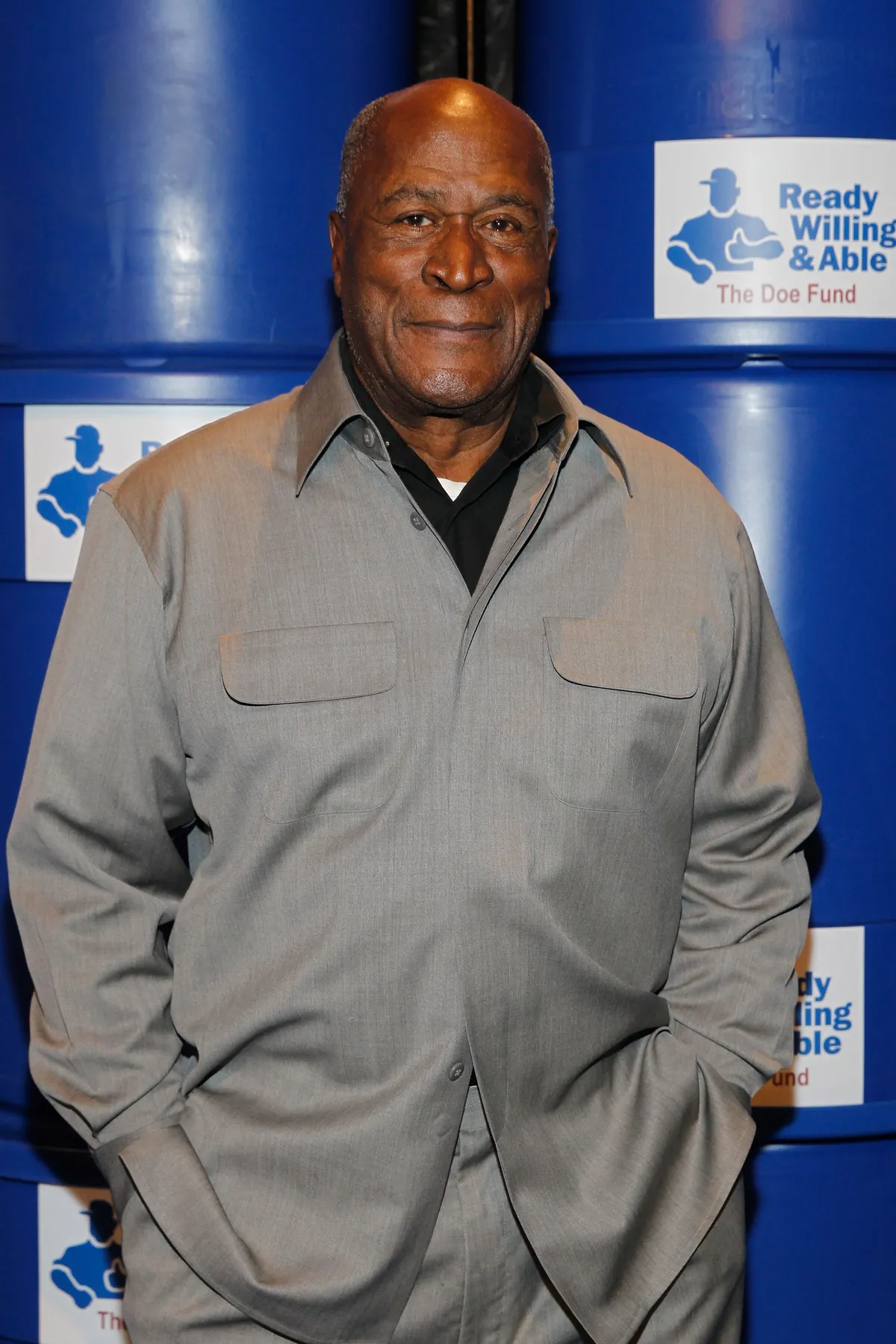 However, John advised his daughter to focus more on learning the business side of Hollywood. Shannon soon traded her college degree for a job as a production assistant on MTV's "Yo! MTV Raps," thus, kicking off her career.
She quickly rose up the ranks and sought higher opportunities. She landed jobs at BET Networks and Warner Bros, gaining hands-on experiences as a producer, show creator, and director, eventually establishing her company, Afterglow Multimedia, LLC.
Shannon took the initiative from her dying mom and established Sumanah.com.
Her professional bio on LinkedIn and Instagram also names her as the founder of Sumanah.com and creator of Black, Well, and Good.
Her passion has since led her on numerous wellness travel experiences and plant medicine retreats, as detailed in her social media bio.
As part of her experiences, the screenwriter has been on a spiritual journey, with rare photos from the sojourn surfacing on her social media pages.
In one of her latest posts, the businesswoman shared her invaluable words of wisdom, along with a gorgeous photo of herself. The pic showed Shannon seated cross-legged on a rocky floor as she took in the essence of the picturesque surroundings.
She looked surreal in a thin-strapped yellow dress, massive hoop earrings, and several bracelets while meditating on the rock slab beside a swing. The overall effect looked cut out of an iconic painting.
She followed the captivating snap with her powerful nuggets scribbled on five blank pages. The message gave a summary of what a man should expect upon connecting with an awakened woman.
She defined an awakened woman as one who would not entertain another's ego or play on "lower vibrational frequencies." In the subsequent shot, Shannon explained further:
"This means you either rise up and meet her where she is or be prepared to vibrate out of her experience altogether. None of it is personal, all of it is vibrational. Level up or vibrate out..."
In the caption, the icon divulged the importance of setting boundaries and what it entailed. She began by reminding her followers that putting oneself first is not being selfish, nor was protecting one's peace and mental wellbeing.
The director continued: "Once you recognize the need to set and enforce limits, you're being proactive in protecting your self-esteem..." John Amos' daughter went on to share her experience with boundary setting, especially at the onset of her reflective journey.
Speaking to Amomama in an exclusive interview, the self-proclaimed Shaman admitted her late mom, Mickelson, inspired her decision to travel the world and explore its boundless knowledge.
She explained how her mom had just one regret while lying on her deathbed in 2016, which was not being able to see the world. Shannon shared:
"I asked her, 'What if I take your ashes with me and I travel around the world?' My Mom's eyes lit up, and she smiled. She said, 'Shannon, go see the world and let the world see you.'"
Shannon took the initiative from her dying mom and established Sumanah.com, a travel initiative packed with guided meditation. Such words of wisdom are gold, coming from the daughter of one of the greatest actors on the planet.
John has been in Hollywood for over five decades, with his career seeing him grace the screen in movies like "Good Times," Roots," "Coming To America," "Uncut Gems," "The West Wing," and "Coming 2 America," among others.