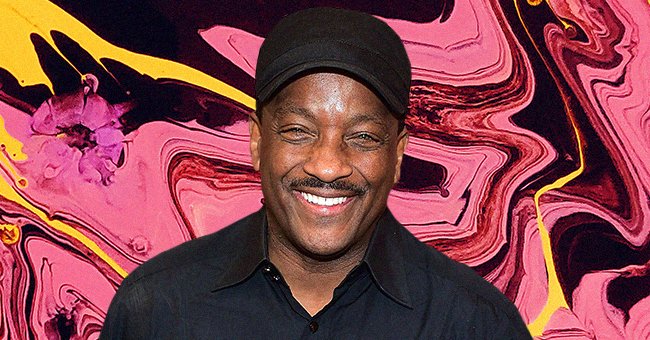 Getty Images
Radio Legend Donnie Simpson Sr's Son Who Married Interracially Chose a Totally Different Career from Dad – Meet Him

Donnie Simpson Sr. is famous for being a radio DJ but has a son who chose a different path and founded Uprising Muffin Company. Meet Donnie Simpson Jr.
One cannot talk about the major players in the American radio industry without mentioning Donnie Simpson Sr. The longtime radio DJ is known for hosting "The Donnie Simpson Morning Show" from March 1993 to January 29, 2010.
Simpson Sr. currently hosts "The Donnie Simpson Show" on D.C.-based radio station WMMJ-FM. He holds the record of being the first urban-format radio personality to have an annual salary of over a million dollars without being syndicated.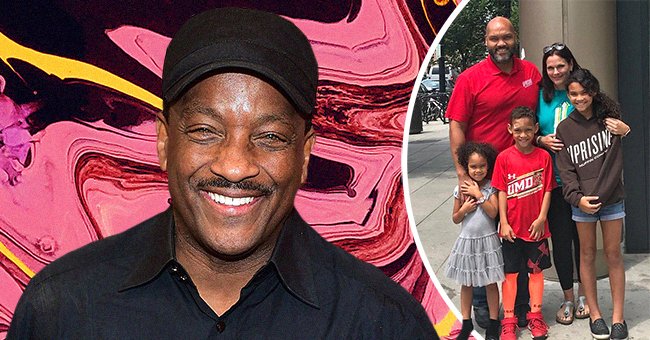 Radio Legend Donnie Simpson Sr's Son and his family. | Photo: Getty Images
In 2003, the radio presenter became the highest-paid African-American radio personality ever without syndication following his six-year, eight-figure deal with WPGC-FM.
Simpson Sr. has built a solid reputation for himself and was once Billboard's Radio Personality of the Year and Program Director of the Year. In 2020, he and six other broadcasters were inducted into The Radio Hall of Fame.
Simpson Sr. leaves big shoes to fill, and for a while, it was thought that his son, Donnie Simpson Jr., would follow in his footsteps and become the next big thing in Washington radio.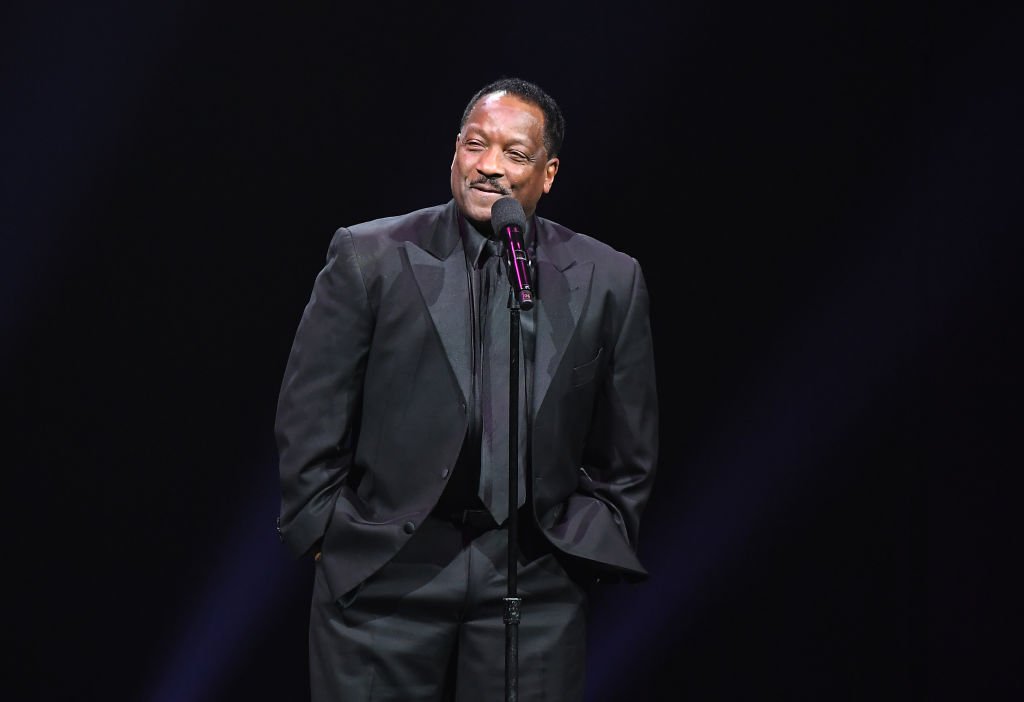 Radio personality Donnie Simpson onstage during 2018 Urban One Honors at The Anthem on December 9, 2018. | Photo: Getty Images
Simpson Jr. was charting a career in broadcasting alongside his father. He started as an intern before going on to produce his father's show on WPGC-FM.
However, with the rise of online streaming competitors like Spotify, Simpson Jr. felt broadcast radio would come under fire because people would prefer listening to their favorite songs on the go instead of waiting for the radio station to play them.
Spurred by how local entrepreneurs created big businesses by remodeling baked goods like cakes, cupcakes, and doughnuts, Simpson Jr. started thinking about having a similar revolution for muffins.
He left radio broadcasting to draw up a business plan and took a job at Starbucks in Olney. While at Starbucks, he learned the ropes of the retail business and customer service and rose to a management position after two years.
As Simpson Jr.'s business started taking shape, he reduced his role at Starbucks and eventually left the company when it was time to give his own company all of his attention.
In a chat with Grammy.com, he spoke about his career and how he stayed successful.
Simpson Jr. described what led him to start his company, Uprising Muffin Company, on his LinkedIn profile. He said he and his wife, Kate, got the idea for the firm while he was working as a morning show producer for CBS.
He noticed a guy was always dropping muffins at the radio station on Fridays and observed how the muffins made everyone happy. However, whenever he visited restaurants, the muffins were a sideshow to every other item on the menu.
Being a lover of muffins, he conceived making them the star of the show by opening a muffin shop that also served great coffee. He followed through on that idea and prepared for the muffin shop for four years while learning the ropes of the business within that time.
In 2014, Simpson Jr. opened a muffin shop in the Shaw area of D.C. His famous dad supported his venture by providing encouragement, start-up capital, and frequent taste-testing.
Simpson Sr. said his son had an entrepreneurial spirit. The radio broadcaster said he was always jealous of people who had businesses to pass down to their kids but said one could not pass down popularity.
Simpson Sr. further said it was rewarding to see his son's dream become a reality. He also described it as a rewarding experience, adding that he was looking forward to the muffin shop's opening day.
Simpson Jr.'s muffin shop was 1,850 square feet and located above the Shaw-Howard University Metro station at the corner of the Seventh and S streets NW. The muffin brand excited him a great deal as no one had ever done it.
From 2014 to 2018, the Uprising Muffin Company thrived in Washington, D.C. People loved what the brand was doing, and retailing was fun for Simpson Jr.
However, due to various factors, the company closed its Shaw shop in July 2018. It moved operations to TasteLab, a food incubator and commercial kitchen space in Langdon, focusing on catering and wholesale.
Explaining the decision to close shop, Simson Jr. said 1,900 square feet was a monster for the business model. He said the neighborhood was generally good to him, but its promise was not as great as expected. He said:
"When I came in, there were what seemed like 100 projects that were all going to unfold, and I would say half of them unfolded and half of them didn't…"
Simpson Jr. said it probably was his business model in that part of the neighborhood but admitted that it had its challenges and still felt like it had some way to go.
Despite the change, the entrepreneur said he was jazzed up because he now had room to start thinking more about wholesale and hoped to eventually sell his muffins in local coffee shops, grocery stores, and other retail spots.
Also, he did not give up on owning a storefront as he expressed his desire to open another cafe someday in the future.
Following the changes to his business model, Uprising Muffins stepped up its social media campaign by posting pictures of several beautiful moments and new achievements.
On the day the company's Shaw shop closed, its IG page shared a picture showing Simpson Jr., his wife, Kate, and their three kids, posing in front of the shop. The post's caption read:
"What an awesome day it was at Uprising today. If you stopped by, thank you for coming to support us and to say goodbye to our Shaw location!"
In the concluding part of the caption, he thanked everyone for their support and expressed his and the company's desire to march forth into a new horizon.
On Good Friday in April 2019, the company page shared a picture showing its progress. In the snapshot, Simpson Jr. wore a customized black Uprising Muffins Company T-shirt and jeans and held two muffins packs.
In the post's caption, he expressed delight at the journey as he announced Uprising Muffins had landed its second local grocer, Yes Organic.
In May 2019, the page shared a group photo of Simspon Jr. going back to his old neighborhood, Shaw. In the snap, he posed with some of the teachers at Cleveland Elementary School, who used to patronize his muffins when his shop was still in the neighborhood.
However, its Instagram page has not been active, as its last post came in June 2020. Before then, the company page last posted in June 2019. The company's website is also no longer accessible.
Simpson Sr. has undoubtedly left a great legacy in radio broadcasting. In a chat with Grammy.com, he spoke about his career and how he stayed successful. He said:
"It's something I always say, and it's so true: I don't have to be great––I just have to be me."
He further said that it always works to be one's self because that is the spirit that connects everyone and makes one real to people. He added that people feel each other when they are real to themselves and know when they try to be someone else.
One can say Simpson Jr. has also taken that path and stayed true to himself and his dreams, which he made a reality. Founding and maintaining a business is no mean feat, and it is great to see he did it his way despite the odds.
Please fill in your e-mail so we can share with you our top stories!