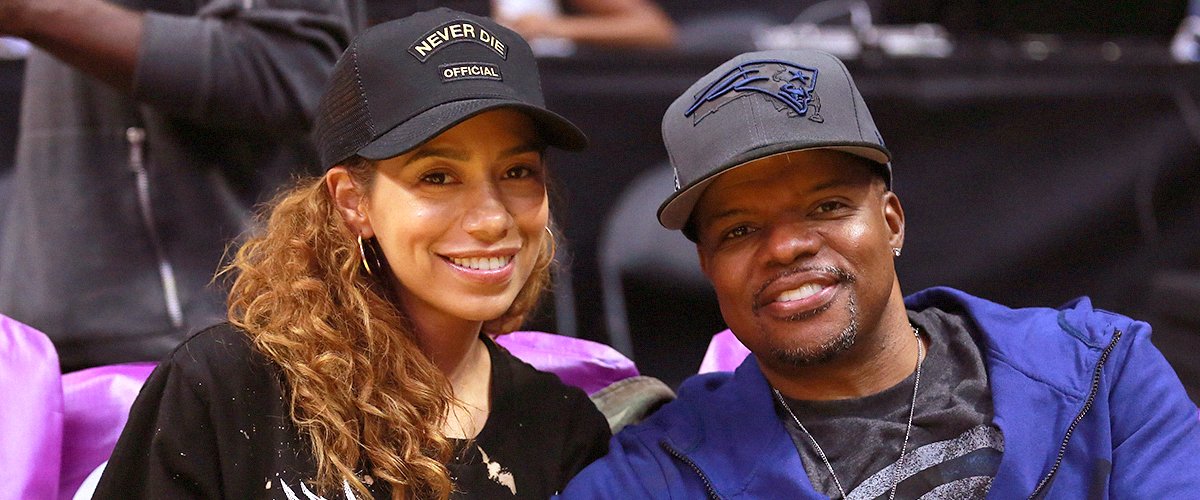 Getty Images
New Edition's Ricky Bell Has Been Married to Wife for 17 Years — Get To Know Amy Correa Who's a Singer & Actor

Ricky Bell has always been in the spotlight, being that he is the founding member of New Edition and Bell Biv DeVoe. The famous American R&B singer and solo artist is also the lead vocalist of Bell Biv DeVoe.
And it turns out he's not the only seasoned artist in the House of Bell. His wife of 17 years, Amy Correa Bell, also works in the entertainment industry. She is an avid singer, songwriter, actress, and model.
Amy was born in Mission Hills in California on May 23, 1982. Married for almost half her life to Ricky Bell, a member of New Edition, we have more facts about the young beauty who has a mix of Puerto Rican, Guatemalan, Japanese, and Jewish heritage.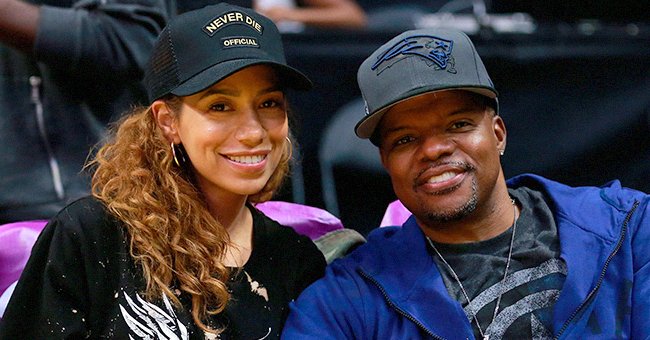 A photo of Amy Correa Bell and Ricky Bell | Photo: Getty Images
ABOUT RICKY BELL
In Roxbury, Boston, Massachusetts, Ricky was born on September 18, 1967. He was the youngest out of eleven children raised at Orchard Park Projects.
While Ricky may be famous for his exceptional skills in the music business, especially in the R&B genre, the singer keeps his personal life as private as possible. When he's not working, he's watching sports and is a big fan of the Boston Celtics.
His life is so private that even fans didn't know he struggled with drug addiction until BET's "The New Edition Story," a three-part docuseries aired in January 2017.
The docuseries revealed that Ricky's addiction struggle started in the mid-90s. The addiction eventually led him to lose his home and almost lost his life. This was when he decided to go to rehab and has been clean for years now.
ABOUT AMY CORREA BELL
If you have watched the movie "A Girl Like Grace" or "You, Me & The Circus," you would have spotted the actress, Amy. She started her acting career at 11 and has a few acting credits to her name.
Besides acting, she is a good singer and was in a band known as Sterling And Amy. She is also a solo artist, with her brother Les Correa mixing and producing many of her songs.
Amy has always been in love with acting, traveling, fashion, experiencing the best this world has to offer, and photography, but what has always stolen the spotlight in her heart is her love for writing and performing music.
Her creative side has always helped her to express herself fully. In the Fall of 2018, she released her "AMY818 EP," featuring the empowering single "Fuck It I'm Good."
RICKY AND AMY
Marrying your best friend means always living your best life! That is the case for Ricky and Amy as they celebrate 17 years stronger. Their relationship has had its downtimes, but they have relied on their faith and love to see them through.
Besides having each other's back, they know how to have fun, enjoy date nights, try out new things, and are always ready to pose for their cameras.
Ricky and Amy dated for six years, and in 2004, they tied the knot on Ricky's birthday, September 18. Their wedding ceremony with the New Edition members as groomsmen took place at The Ritz Carlton in Marina del Ray.
The wedding was a triple special one as they had a beautiful double wedding with Ricky's New Edition band-mate Ralph Tresvant, who married his second wife, Amber Serrano.
Fourteen years after their marriage, even though they are both singers, the couple decided to take on their first duet, an acoustic love song directed by Meagan Good, and they named it "Gold."
The song pays tribute to their love story and devotion to each other. It sheds light on the beauty of their marriage while showing that their love runs deep—irrespective of the years, their passion for each other remains.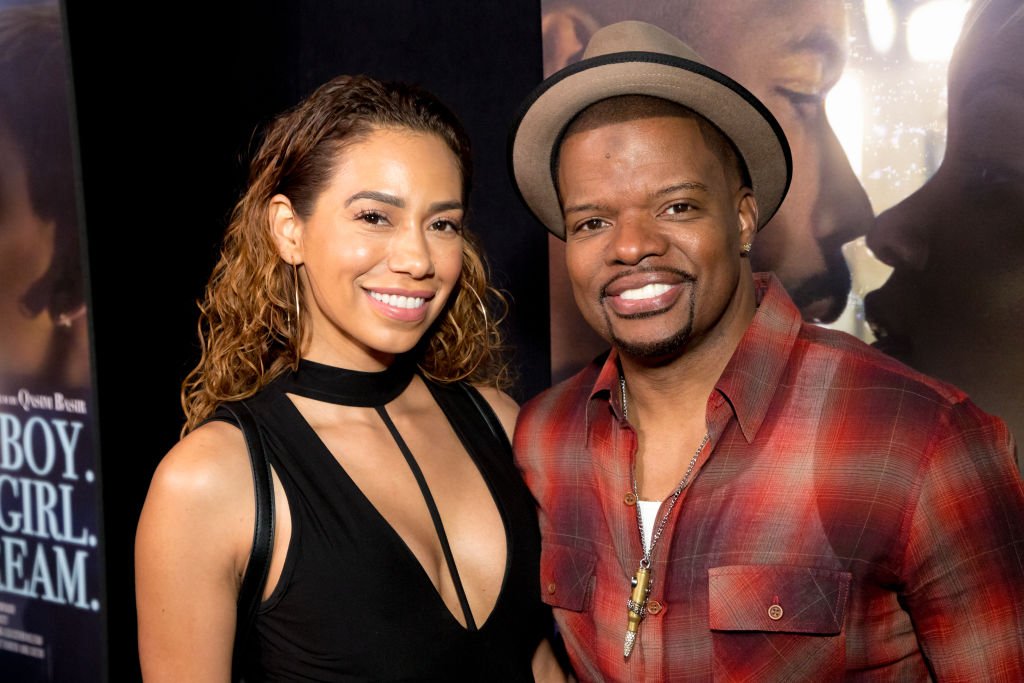 Ricky Bell and Amy Correa Bell attend the Premiere Of "A Boy. A Girl. A Dream." at ArcLight Hollywood on September 11, 2018 | Photo: Getty Images
The couple who maintain a private life decided to share a part of their life with their various fans. As Ricky listened to the passion and saw the glow in Amy's EP, he knew it was time they did a song together.
This shared passion, amongst other beliefs, has kept their relationship growing stronger by the day. They promised to work through every problem together when they started dating, as breaking up was not an option.
The journey has not been smooth, but they have learned to ask for help. They have learned to look beyond the hurts and have realized that they are partners in crime and best friends in every sense of the word.
Being rooted in faith, they understand that not everyone has it all together. They believe that their marriage is their ministry and have resolved to continue making a difference as long as they are an effective team.
RICKY AND THE NEW EDITION
Ricky has been a true fan of the R&B musical genre from a young age, and his fascination with the musical genre led to forming a music group called "Ricky and Ralph" with his friend Ralph Tresvant.
Gradually, their exceptional competence in the music world led to the group's expansion to what is now known as the "New Edition," with Michael Bivins, Ronnie DeVoe, and Bobby Brown joining the group.
The group started in 1983 and has established itself as one of the most popular music groups for over three decades. In 1985, Bobby Brown left the group and was replaced with Johnny Gill, the sixth and final member of the New Edition band.
After Brown left, Ricky said it was just a business move as Brown wanted to go solo for a long time. He added that the group was not mad at him and would also work with him.
In 2017, the group was able to tell their story in BET's "The New Edition Story," which was a three-part biopic that followed the supergroup's musical journey.
The six members of the new edition - Ronnie DeVoe, Brown, Michael Bivins, Ralph Tresvant, Johnny Gill, and Ricky - served as producers on the project to ensure the plot's authenticity.
After the New Edition group split, some members remained in the spotlight, with three members forming the hip-hop tour de force group known as Bell Biv DeVoe. This new band, also known as BBD, combines the surnames of the singers who form it.
Please fill in your e-mail so we can share with you our top stories!