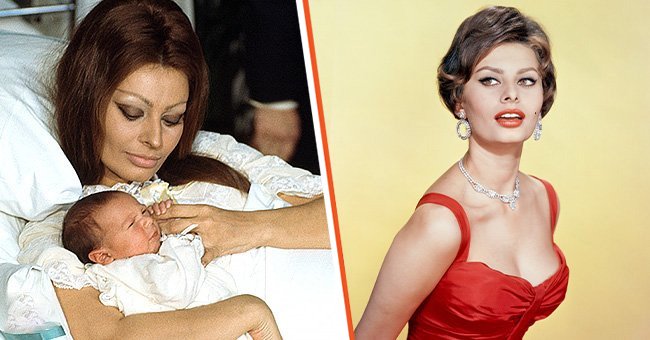 Getty Images
Meet Sophia Loren's 2 Adult Sons Carlo Ponti Jr. & Edoardo Ponti Who Look a Lot Like Their Iconic Mom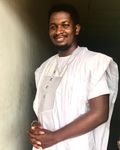 Sophia Loren is recognized in the international film industry for her remarkable characters in movies, as well as her iconic and stunning looks. The star also has two adult sons Carlo Ponti Jr. & Edoardo Ponti, who look just like her.
Born Sofia Scicolone, legendary actress Sophia Loren grew up in the slums of Pozzuoli during World War II. She kept the movie industry steaming from the '50s, and her outstanding acting skills have won her accolades.
Growing up, Loren never experienced a father figure as her dad refused to acknowledge her mother, Romilda Villani, even though she had two children with him. However, Loren's father's actions didn't stop the iconic actress from being a doting parent.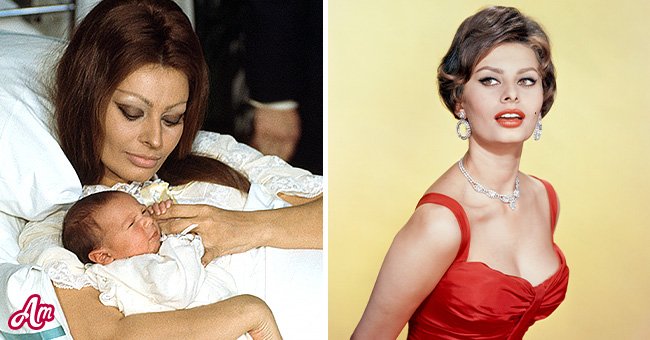 Sophia Loren after the birth of her first child, Carlo Ponti Jr., and Sophia Loren wearing a red dress | Sources: Getty Images
LOREN'S LIFE AND CAREER
Loren's career in the movie industry began after entering a beauty contest where she caught the attention of film producer Carlo Ponti, who later became her husband. The actress and Carlo tied the knot in 1966.
Loren's love and respect for her children is well known among fans and friends.
They had their first child, Carlo Ponti Jr., in 1968 and welcomed their second son Edoardo five years later in 1973. The "Marriage Italian Style" actress is dedicated to her family as she is towards her work.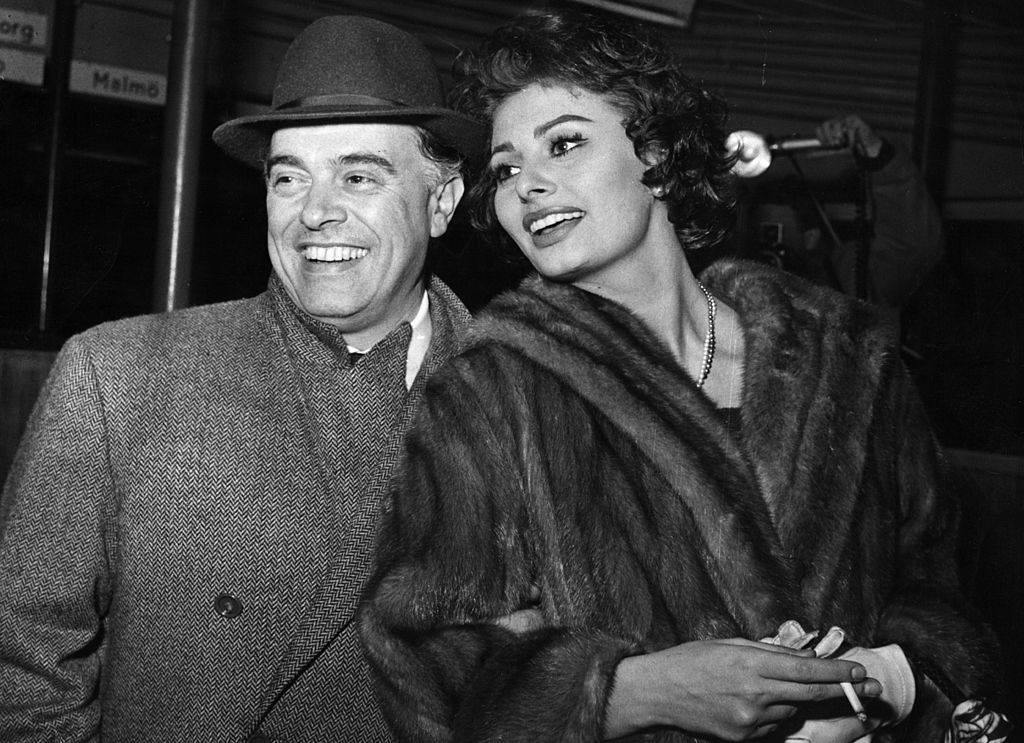 A portrait of Carlo Ponti and Sophia Loren on January 23, 1958 | Photo: Getty Images
While the star was pregnant with her first child, everything was second to her child's care, including her career. For Loren, "nothing could substitute for motherhood." In her 1984 book "Women And Beauty" she wrote about being a mother:
"Nothing mattered to me but my baby. If necessary, I would have given up my work to have a child. If this means I am not modern, then I am not modern."
Loren's love has seen two young men following in her footsteps and they are as successful in the entertainment industry as her. The mother and her sons Carlo Jr. and Edoardo share a great bond that reflects on their careers.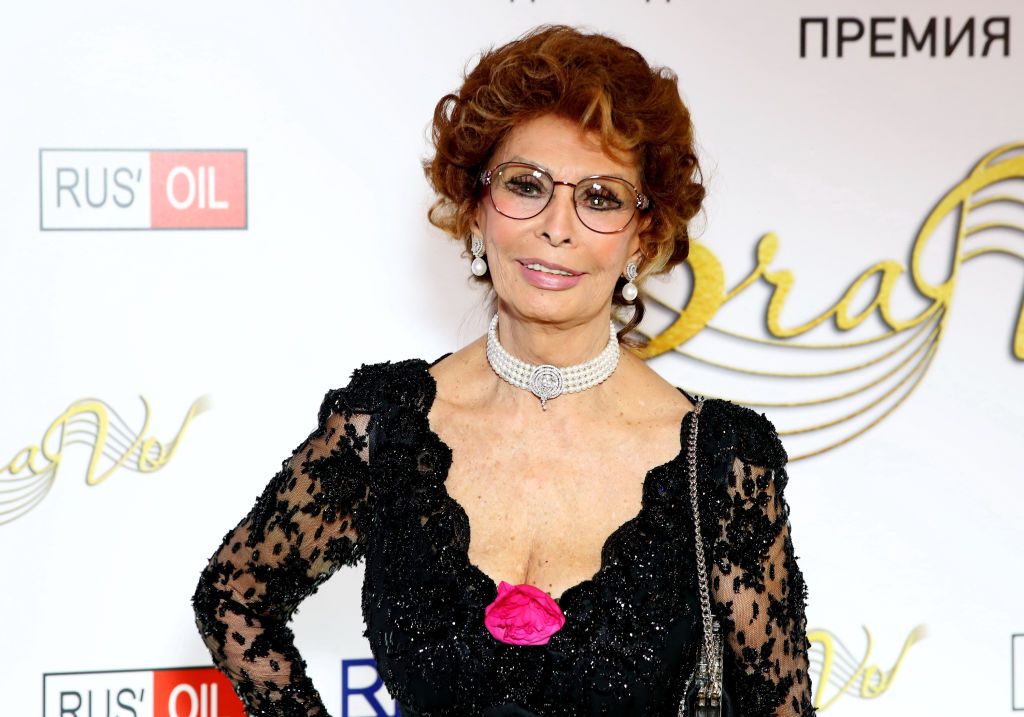 Sophia Loren at the BraVo international professional musical awards on November 14, 2017 | Photo: Getty Images
Loren's younger son, Edoardo, directed her most recent movie, "The Life Ahead." The "Two Women" actress has also starred in various top films directed by other celebrities in the past.
As a teenage actress, Loren played lead roles in many Italian features, such as "La Favorita" and "Aida," before moving to the United States in 1957 where she starred in "Boy on a Dolphin."
She made remarkable appearances in "Legend of the Lost" and "The Pride and the Passion" all in the same year. Loren also starred in the 1958 film "Desire Under the Elms," as well as "The Key" and "The Black Orchid" the same year.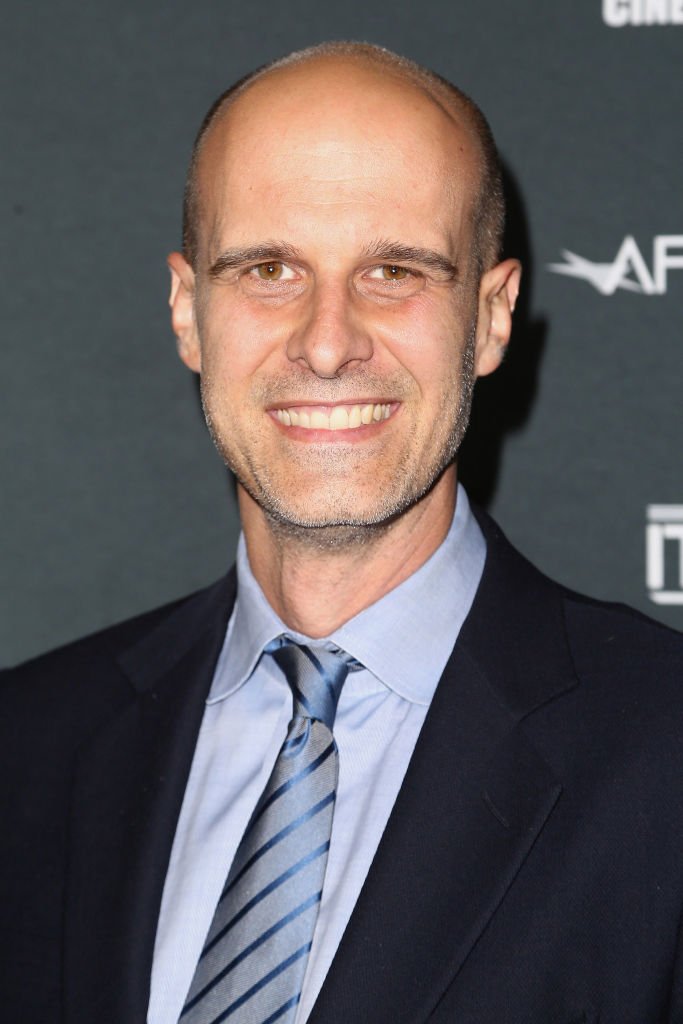 Edoardo Ponti at the Cinema Italian Style '17 Opening Night Gala Premiere Of "A Ciambra" at the Egyptian Theatre on November 16, 2017 | Photo: Getty Images
Her English language movies include "El Cid" in 1961, "The Fall of the Roman Empire" in 1964, "Arabesque" in 1966, and "Man of La Mancha" in 1972. In 1991 Loren won an Honorary Academy Award and was named "one of world cinema's greatest treasures."
MORE FACTS ABOUT LOREN
Loren's relationship with the father of her two sons was well known even though the two tried keeping it a secret for a while. Loren and the senior Carlo remained together until his last breath.
When Loren and Carlo first tied the knot, it was pretty much against the law. The "Yesterday, Today and Tomorrow" actress and the film producer's marriage was invalidated in 1962 as Carlo's divorce from his wife was not acknowledged.
A warrant was issued for Loren and Carlo's arrest, but the problem was later resolved, and the lovebirds remarried in 1966. They remained a married couple until Carlo passed away in 2007.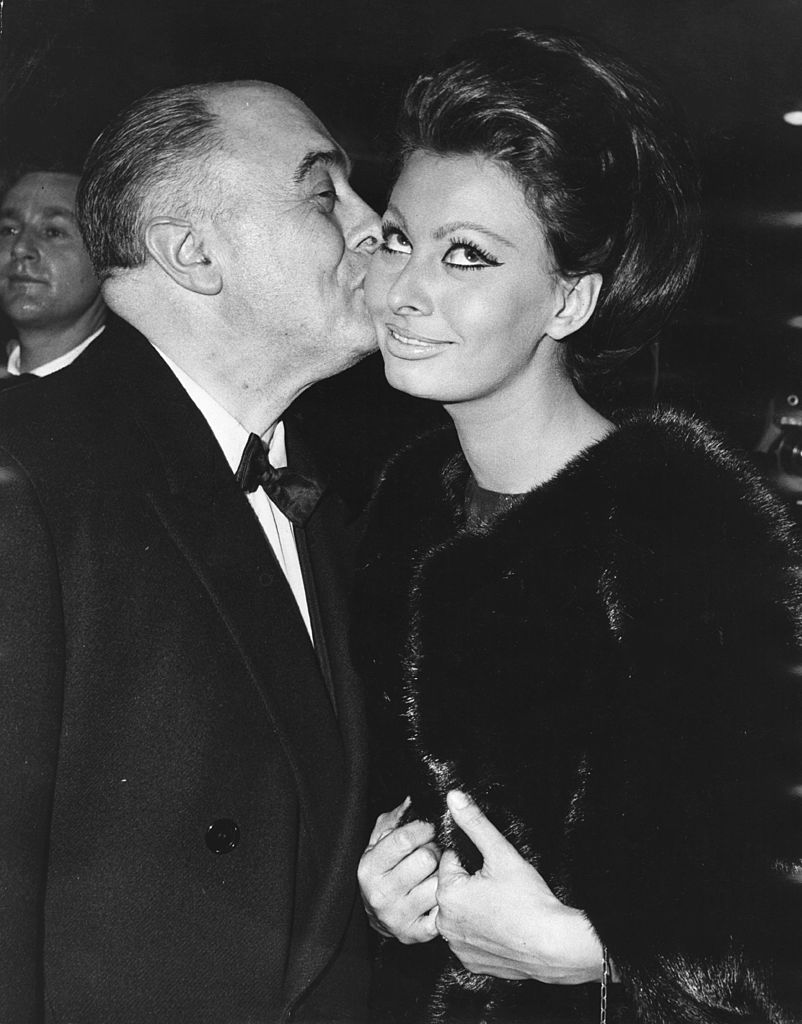 Italian film producer Carlo Ponti kisses his wife, actress Sophia Loren, after she received the first Alexander Korda award, naming her 'International Star of the Year', at the world premiere of her new film 'Lady L' at The Empire on November 26, 1965 | Photo: Getty Images
However, this wasn't Loren's last encounter with the law. Reports revealed that the legend was arrested for income tax evasion in 1982. However, she denied the claim, explaining that mistakes from a dead accountant caused the problem.
The charges were eventually dropped in 2013. Loren is also a master in the kitchen and is the author of two cookbooks. Her first cookbook was released in Cucina con Amore in Italian in 1971, and it features some of the actress's favorite delicacies.
FACTS ABOUT LOREN'S SONS
Loren's first son Carlo Jr. is a famous Italian orchestra conductor. News reports revealed that he worked at the conductor's foundation in Connecticut from 1994 to 1996. He relocated to Austria in 1999 to continue his music studies.
He was the co-conductor of the Russian National Orchestra from 2000 to 2018. He further worked as the music director and conductor of California's San Bernardino Symphony for 12 years.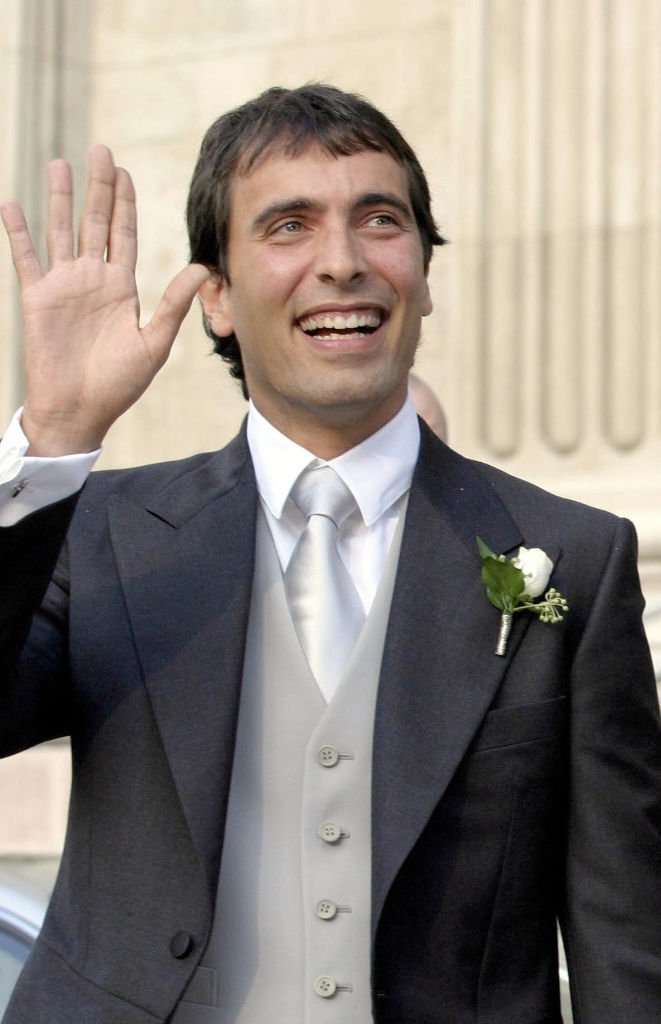 Carlo Ponti Jr leaves St. Stephen's Basilica with his wife Andrea Meszaros September 18, 2004 | Photo: Getty Images
He founded the Los Angeles Virtuosi Orchestra, where he works as a music director. Carlo Jr. is married to Andrea Meszaros Ponti, and the two have two children together.
His younger brother Edoardo is a director and writer. Some of his masterpieces include 2002's "Between Strangers" and "The Nightshift Belongs to the Stars" in 2012. He worked with Loren in 2015 for the documentary "Sophia Loren on A Special Day."
It was also reported that Edoardo, who is usually behind the camera, has made appearances in movies, including 1984's "Qualcosa di Biondo" and "The Girl from Nagasaki" in 2013. He is married to Sasha Alexander, and they have two kids together.
Carlo Jr. and Edoardo are both successful in their professions. Carlo Jr's website shows that he has performed on different continents. Although he travels a lot, he spends most of his time in Moscow and Southern California.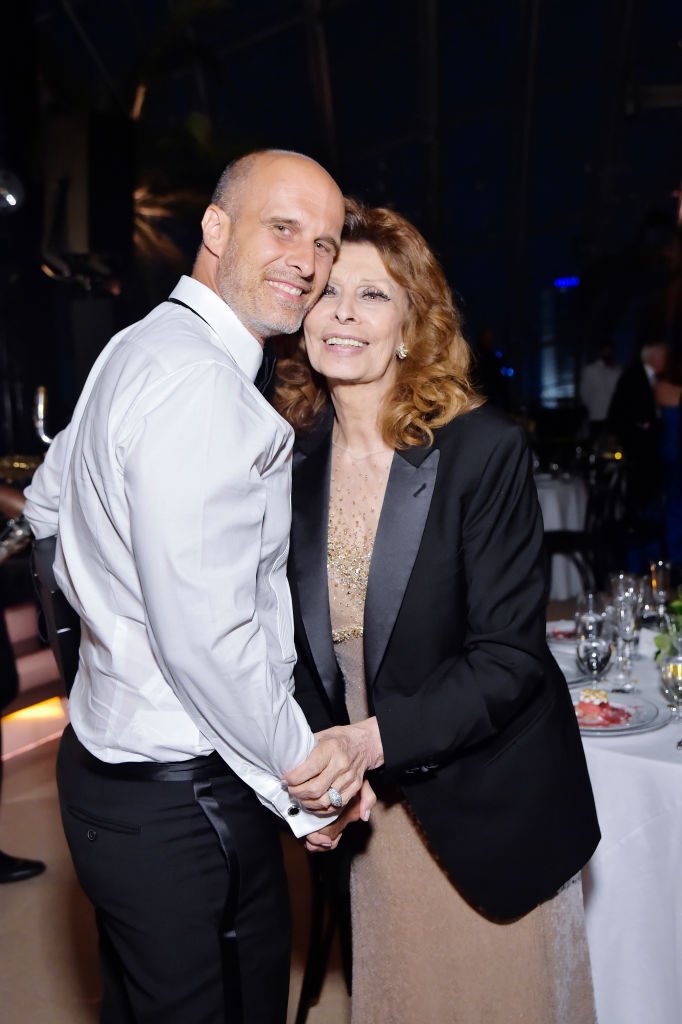 Eduardo Ponti and Sophia Loren at the Academy Museum of Motion Pictures on September 25, 2021 | Photo: Getty Images
Edoardo earned two degrees from the University of Southern California. The director has also worked with his wife Alexander, who is well known for her role on the series "Dawson's Creek" and "NCIS."
LOREN'S ROLE AS A MOTHER
Loren's love and respect for her children is well known among fans and friends. The "Grumpier Old Men" star has proven time and time again that there can be a balance between work and parenting.
The 86-year-old actress noted that she is happy to have achieved her goal as a mother in an interview. Her son Edoardo also stated that "She was always with us," as he praised the actress for prioritizing her family.
Speaking on the movie "The Life Ahead" in an interview, the director explained that the film reminded him of Loren's motherly care. He called her "funny," "dramatic," "irreverent," and loving.
Sophia Loren at the Giorgio Armani show at the Milan Fashion Week Spring/Summer 2016 on September 28, 2015 | Photo: Getty Images
Loren sure played an essential role in the lives of her kids. However, the actress must have done this with the support of her husband Carlo, who was also a great help in the star's acting career.
Carlo helped in the production of movies that Loren starred in, which includes "Yesterday, Today, and Tomorrow," "Marriage Italian-Style," and "Boccaccio '70." Before her more prominent roles, Loren appeared as an extra in movies.
Please fill in your e-mail so we can share with you our top stories!