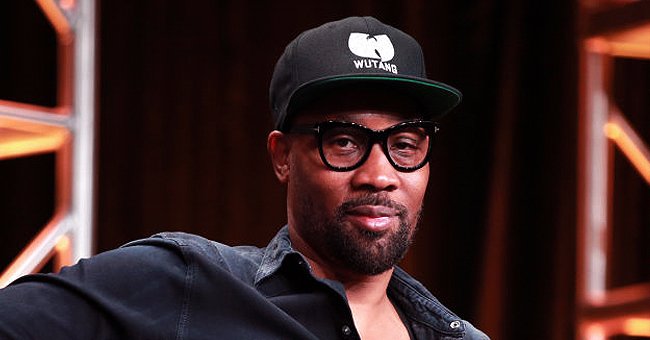 Getty Images
Meet Wu-Tang Clan's RZA's Wife of 12 Years Talani Rabb Who Starred in LL Cool J's Video That Caused Troubles in His Marriage

Wu-Tang Clan's R.Z.A.'s longest marriage was to his second wife, Talani Rabb, a former video vixen and model, who caused trouble in another entertainer's marriage after starring in his video.
R.Z.A., the Brownsville, Brooklyn native, is famous for his contributions to the entertainment industry; he is an actor, director, and rapper who began to build a successful career in the 1990s as part of the "All In Together Now" group consisting of members like G.Z.A. and Ol Dirty Bastard.
He soon signed onto the Tommy Boy record label with a different name known as Prince Rakeem. The rapper later formed the "Wu-Tang Clan," with a few members, and a deal with Steve Rifkind's Loud Records.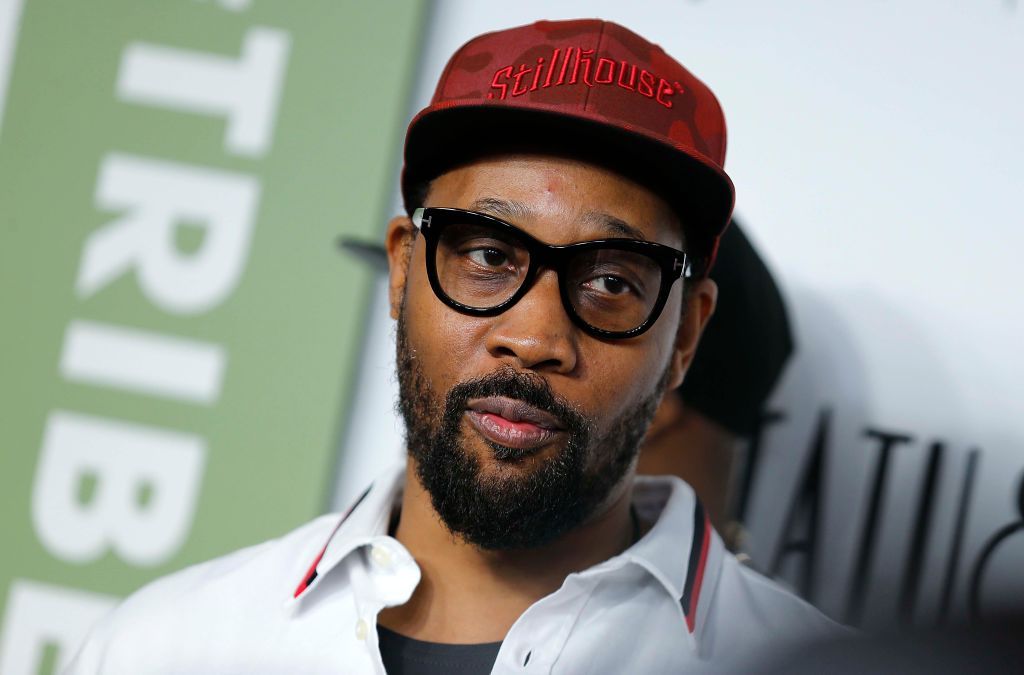 Robert Diggs "RZA" attends Tribeca TV: "Wu-Tang Clan: Of Mics And Men" at Beacon Theatre on April 25, 2019 | Photo: Getty Images
Many connected to Wu-Tang Clan's music throughout the years, as the group continued to schedule tours and concerts around the nation.
R.Z.A. not only thrived in the music industry but also made a name for himself in the film industry as a producer and has starred in various blockbusters like "The Dead Don't Die," "American Gangster," and "The Man With the Iron Fists."
Apart from the thriving career, R.Z.A. is a happy family man who has been with one woman, Talani Rabb, for the past twelve years. However, his first marriage was to Eboni Mills in 2000.
The pair were together for six years, and they share four kids. Two years later, he married Talani Rabb, and the pair is still going strong. The actor has seven kids, four from his first marriage, two from a former relationship, and one son with his current wife.
WHO IS TALANI RABB?
Talani Rabb is popularly known as the woman who has captured the heart of the famous rapper R.Z.A. for years. She is also a great stepmother to her husband's kids, who love and admire her.
Like her celebrity husband, the mother worked in the entertainment industry and enjoyed a high level of fame as a model and video vixen.
Rabb grew up in Eaglewood, Calif., with a dream of becoming a model. At age 16, she got a contract with Ford, allowing her to travel worldwide for fashion shoots and shows.
THE SCANDALOUS VIDEO
As a young girl, she had her mother's constant support and always carried herself appropriately. Soon after her career began, Rabb bagged a deal after meeting a well sought-after video director, Hype Williams.
The man had worked with notable stars like Beyonce, D.M.X., and Notorious B.I.G., and at the time, he was working with L.L. Cool J. Although Rabb's mother was absent and couldn't be with her daughter, she made Hype promise that her daughter was in safe hands.
During the selection process for the proposed video, Rabb got chosen and was instructed to lick the rapper L.L. Cool J's face in the video titled "Doin it," — something that sounded alarming at first.
HOW IT AFFECTED LL COOL J
Although everything went as planned, it stirred trouble for L.L. Cool J, a newly-wed groom to his young wife, Simone Smith, who dated the rapper for a few years, had a child for him before deciding to seal their bond.
During their honeymoon, L.L. Cool J played the video for his new bride, which upset her. She felt it was disrespectful and that it was high time she set boundaries as a wife.
While speaking to Oprah in an interview, Simone admitted that It took her two weeks to get over it, during which she did not talk to him.
In the end, the couple let love lead and reconciled. Since then, they have been inseparable, all thanks to their principles of having a long-lasting marriage.
For the Smiths, they are putting their faith first, respecting each other, being supportive, and making compromises have been the glue to their successful marriage of nearly three decades.
ONE BIG HAPPY FAMILY
It has been years since the incident, and L.L. Cool J and his wife have been together for more than twenty years. Similarly, Rabb is living her happy-ever-after with her beloved husband.
Both LL Cool J's marriage and R.Z.A.'s show that many famous African-American faces can have a successful marriage. They have since stayed out of controversial situations and have not been involved with other women.
Despite having six kids from different women, R.Z.A. is a grounded family man who loves his children equally and dedicates family time to them amid his busy schedule.
Photos of his time with his family often surface on the internet, and in 2019, Rabb shared a sweet snap of herself with her beloved boys—husband and son—during their trip to the Colosseum in Roma, Italy.
The post was a groupie, showing them slightly distant from one another as they focused on the camera. Apart from family time, fans could notice that the boys looked remarkably alike and could easily pass as twins. Rabb's caption read:
"My favorite way to instill education and information into my son is traveling with the family."
While they are great parents, the couple also prioritizes their romance, thereby engaging in activities that help to ignite the sparks they have for each other. A quick tour of the former video vixen's social media page captures their marriage in one word "adorable."
They spend time partying, going on dates and outings, and look incredibly happy with each other. A year ago, Rabb flaunted her alone time with the rapper in a cute image where they held a champagne glass. She added the caption:
"Cheers to the weekend! Have a party with your loved ones. Life is to be celebrated!!"
Apart from showing off their fairytale romance, these two are supportive of each other. A few years ago, the "Wu-Tang Clan" co-founder launched a lipstick line with Milk Makeup which Rabb developed.
Indeed these two prove that love is the ultimate goal irrespective of one's history or past and that being a celebrity should never deprive one of having marital bliss.
Please fill in your e-mail so we can share with you our top stories!