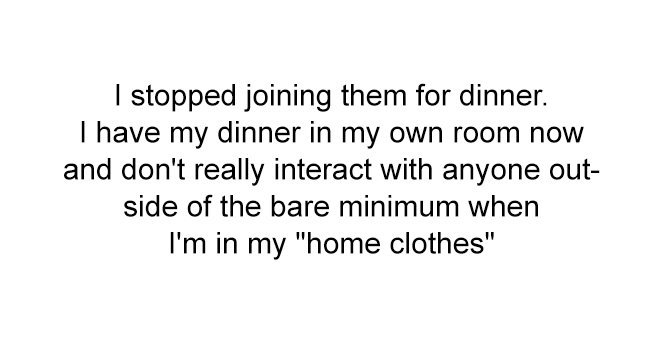 Reddit
A Woman Who 'Struggled with Her Weight' Her Entire Life Refuses to Wear a Bra around Her Stepdad

Should women wear a bra at home? This question has sparked a debate between many daughters and mothers. In most cases, girls living with their stepfathers are expected to wear their undergarments at all times. However, don't girls have the right to relax and wear what they want at home?
When working women return home from work, they want to change into their pajamas and take off their undergarments. Wearing loose clothes makes them feel comfortable and allows them to unwind after a hectic day. It's a fundamental human right to wear what you feel like, so why are some women expected to wear a bra at home against their will?
This isn't a problem when a woman is living alone. However, when they live with their families, especially a stepfather or a stepson, they are expected to be more careful. Roaming in the house without their undergarment might make their male family members uncomfortable.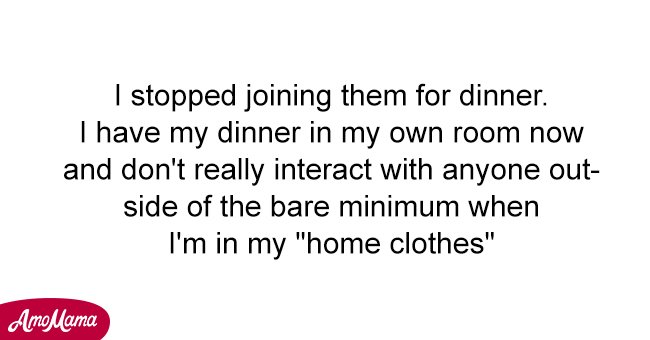 Screenshot of Reddit post | Source: Reddit
GIRL REFUSED TO WEAR BRA AROUND STEPFATHER
A 25-year-old girl opened up about her struggles of living with her mother and stepfather after her landlord kicked her out. She moved into their house temporarily and insisted on paying the rent as well, but her mother asked her not to.
She works as an attorney and wishes to come home and relax in comfortable clothes. Wearing a baggy shirt without a bra made her feel good, but her mother objected to it, saying that it made the stepfather uncomfortable. Since then, the Redditor has preferred staying inside her room after coming back from work.
Her mother isn't happy with her isolating herself. She wants the girl to wear a bra and interact with the rest of the family members. The Redditor asked other users for their opinions, and one of them said:
SHOULD WOMEN WEAR A BRA AROUND MALE FAMILY MEMBERS?
Is it wrong to force your daughter to wear a bra when her stepfather is around? Or should the girl be allowed to roam around freely? A user posted the same question on Quora, and the answers were divided. Some people said that it's wrong, while others said that girls should wear a bra at all times. One user replied:
"I know that getting home and removing my bra is a pleasure I wouldn't give up. If a mother is concerned her husband is looking at his step-daughter sexually, the problem is not whether or not she is wearing a bra."
According to the users, if the mother is concerned for her daughter's safety, the problem lies with her husband, and she should ask him to work on it. It's not the daughter's duty to compromise when someone else has a problem with her clothing.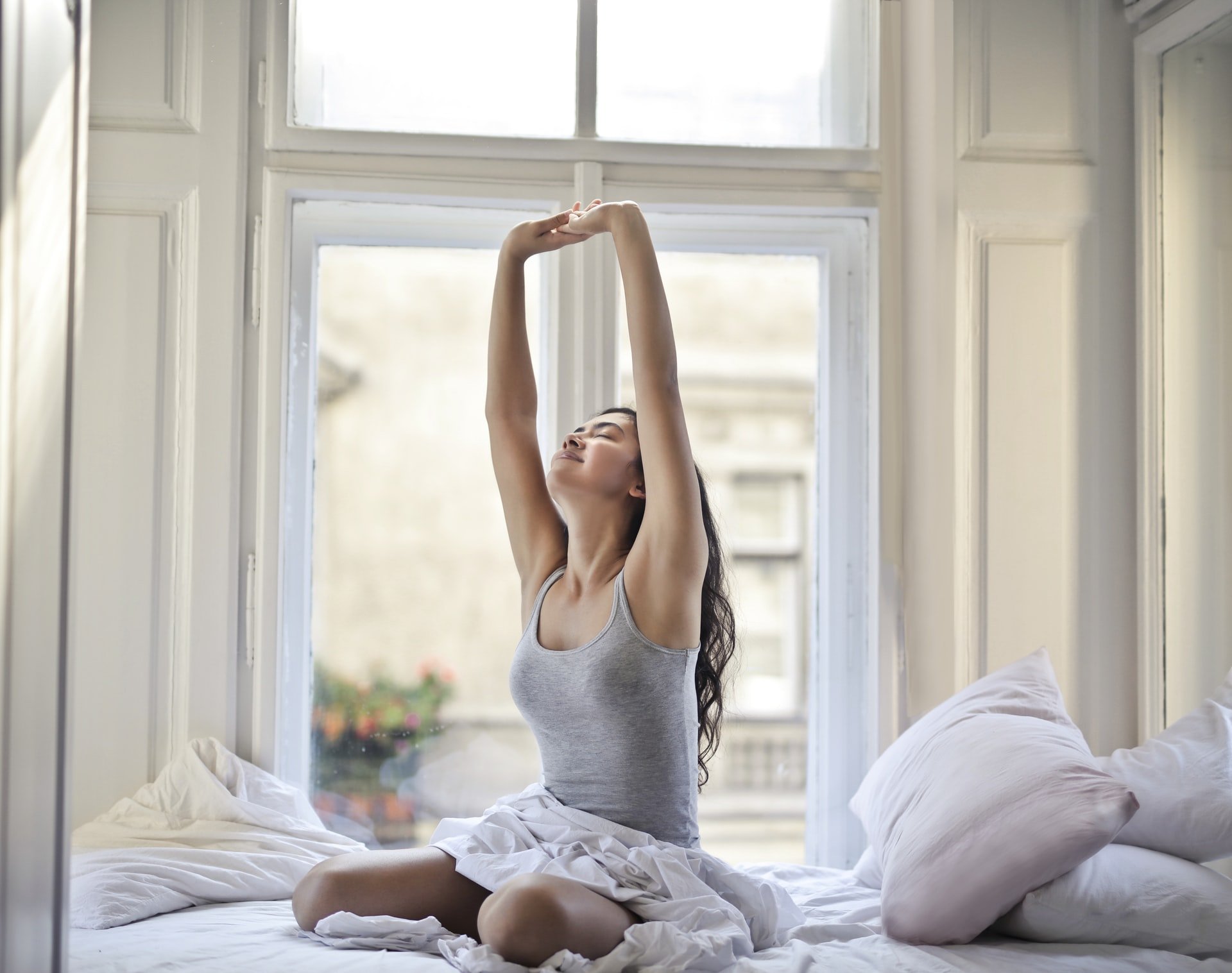 Woman stretching on bed after waking up | Source: Unsplash
What happens when a girl lives with her biological father? Does she still have to wear a bra when he is around? A Quora discussion revealed that some people think girls should wear a bra around their fathers to avoid immodesty, while others believe it's right to wear what you like. A user wrote:
"I think he has a point. It's better for modesty to be wearing a bra at home particularly around male family members unless you have something like a dressing gown over the top to cover yourself up. He doesn't want to be seeing what doesn't need to be seen."
Another user suggested that the girl wear a tank top under her shirt because that's more comfortable. It looks like this problem isn't only limited to daughters. Some mothers also need advice about wearing a bra at home when their stepsons are around.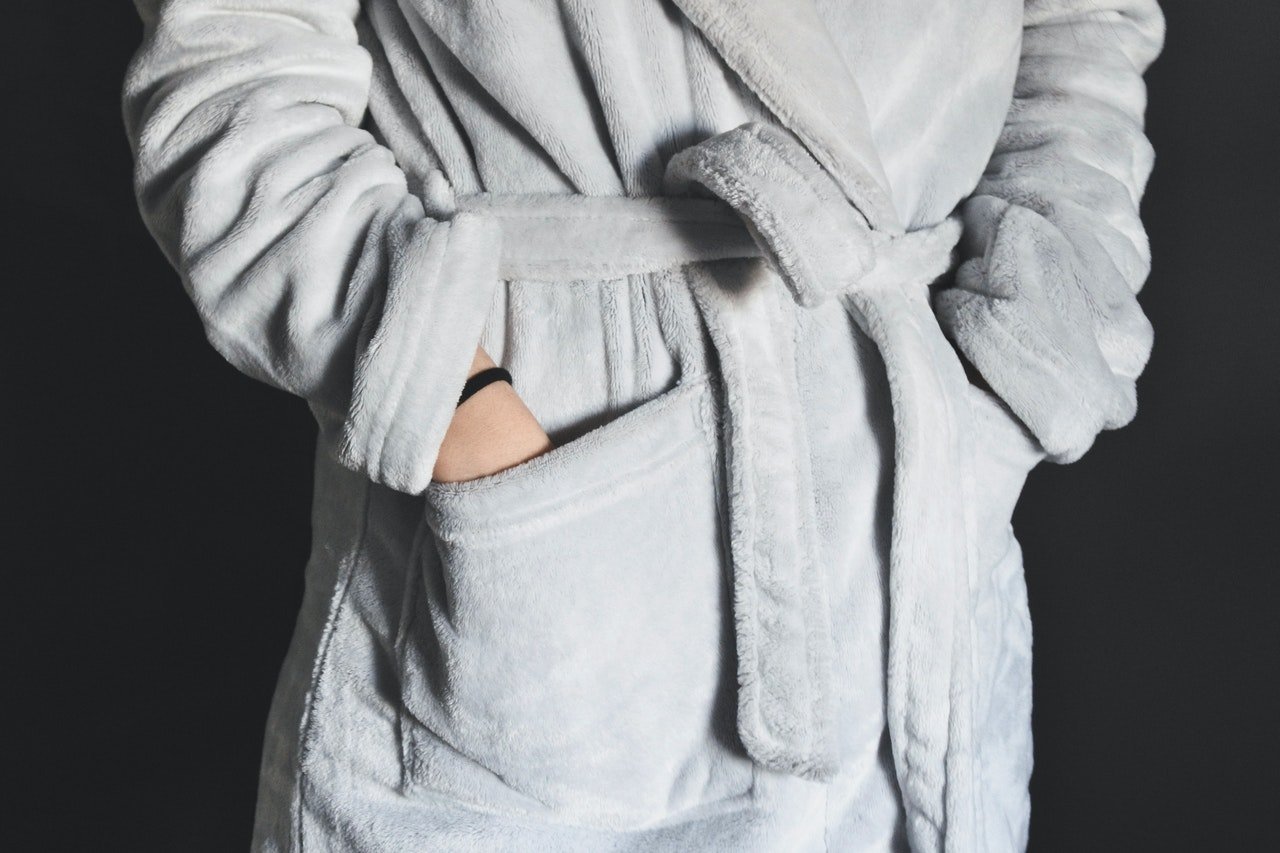 Person wearing a bathrobe | Source: Pexels
A woman forcefully chose modesty over comfort after her husband asked her to wear her innerwear when her stepson was around. She also didn't want to roam bra-less in front of her stepson, but wearing a bra meant she had to compromise on her comfort. She asked the expert for advice, and they said:
"But since it seems that you are interested in striking a balance between modesty and comfort, I'd suggest investing in a few soft, wire-free bras that will provide some coverage while also allowing you to breathe."
The expert said that neither the woman is at fault nor her husband and stepson. It's the societal mindset that makes people think wearing a bra around male family members is compulsory. She also asked the woman to tell her husband to wear a bra and see how it feels to have wire and fabric wrapped around the skin at all times.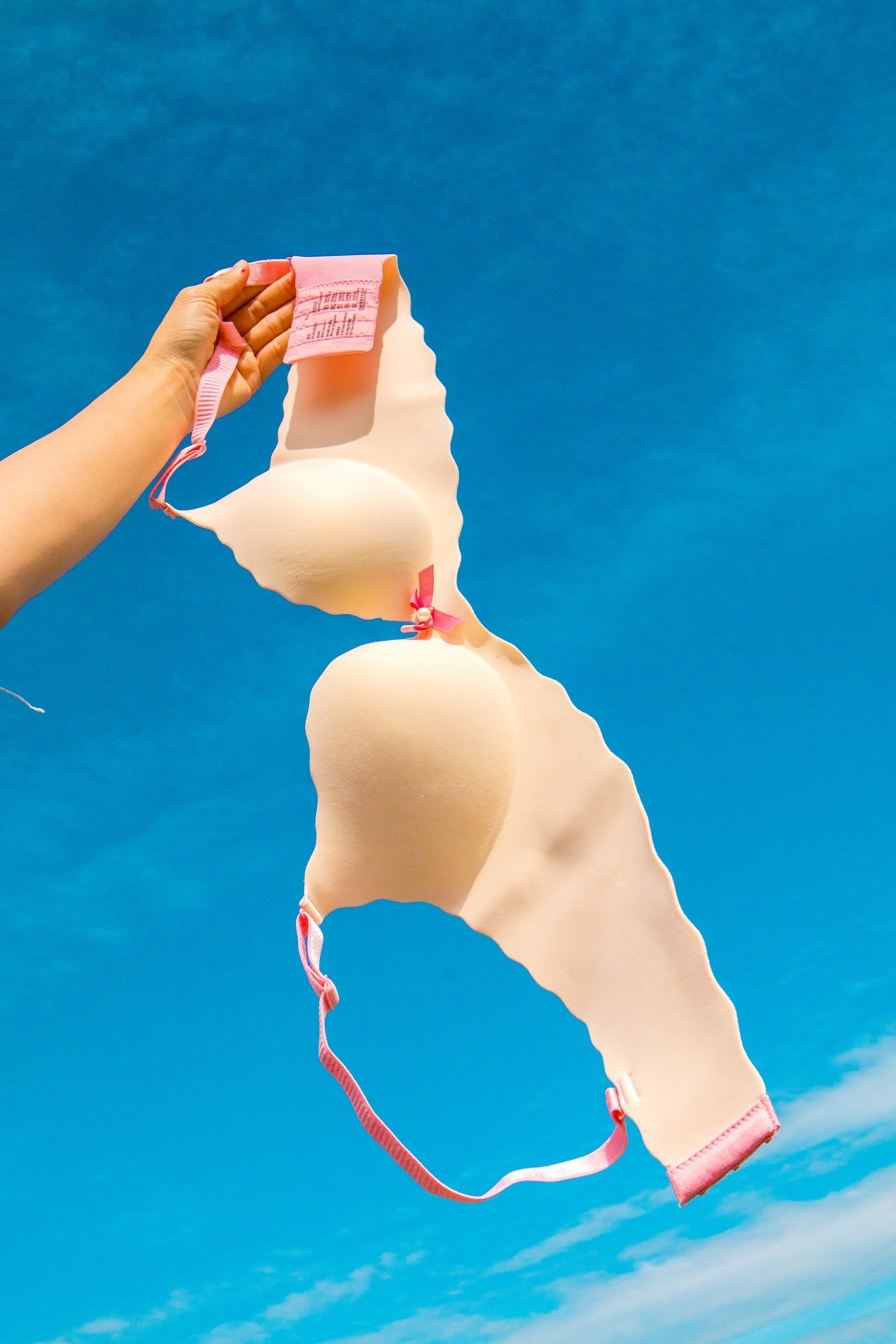 Person holding beige bra | Source: Pexels
WOMEN AROUND THE WORLD GOING BRALESS
It seems like not wearing a bra to feel comfortable is becoming a global trend. Women from across the world agree that wearing a bra at all times is too uncomfortable. They took this to Twitter and vowed not to wear a bra again. Not even in public.
It wasn't just these women who decided to ditch the bra. Through a live session, Gillian Anderson told her Instagram followers that she won't wear a bra again even if her "breasts reach her belly button." After staying at home for the past year, the "Sex Education" star doesn't feel comfortable wearing a bra again.
One of her followers asked about her "go-to outfit," and she replied it's the same bra-less outfit she has been wearing at home. Many women were amazed to see her response and decided to follow in her footsteps to say goodbye to their innerwear. One of her supporters tweeted:
Michelle Vickers, the Head and Neck Cancer Foundation CEO, also decided not to wear traditional bras. She now prefers wearing t-shirt bras instead of the underwire type because the latter used to cause a "dent" in her shoulders.
She emphasized that "cleavage isn't everything," but your personalities also matter. So, if a woman doesn't want to wear a bra because it makes her feel uncomfortable, she should be allowed not to wear it. People shouldn't force girls to wear a piece of clothing in fear of what other people will think.
Michelle's friends also agree with her viewpoint and revealed that they have also ditched their "proper" bras. What do you think about this topic? Should women stop wearing bras if they don't feel comfortable? We'd love to know what you think.
Please fill in your e-mail so we can share with you our top stories!