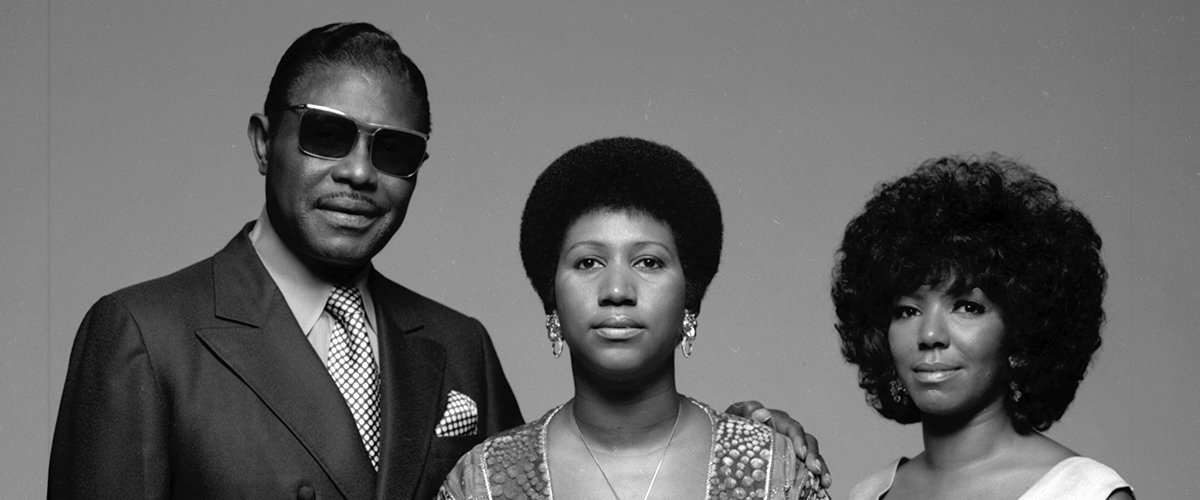 Getty Images
Aretha Franklin's Early Motherhood Led to a Life of Change and Rapid Maturation

It could be attributed to her mother leaving her after the split from her father, but when Aretha Franklin became a mom at an early age, she was not prepared for the "life of suffering" that she was about to lead.
Aretha Franklin was the "Queen of Soul," but behind the glamorous title, she led a private life of suffering, often credited to becoming a mother in her teenage years.
Franklin had anything but a smooth childhood. Her early years were marked with her parent's troubled marriage and eventual divorce when Franklin was only six. Her mother had to move out of the family home, which broke young Franklin's heart.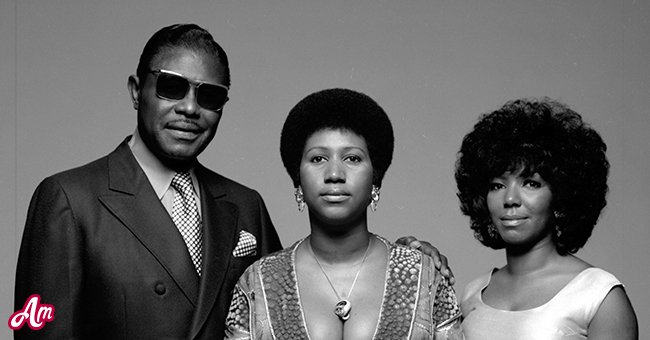 Portrait of American singer Aretha Franklin (center), her father, Baptist preacher CL (born Clarence LaVaughn) (1915 - 1984), and her sister her sister, fellow singer Erma (1938 - 2002), New York, 1971. | Source: Getty Images
Even though they often visited her mother, the separation had a huge influence on Franklin who had been extremely close to her mother, and she would often cry her eyes out. When visiting their mother, Franklin would pack her bags days in advance.
However, the heartbreak that followed is what pushed Franklin to the edge. When she was only 10, her mother suddenly passed on from a heart attack and thus began a life of misery for the talented young girl.
The loss hit Franklin hard, and her father was quoted saying that at the time, he was not hopeful that Franklin would recover nor come out from the shell she had buried herself in.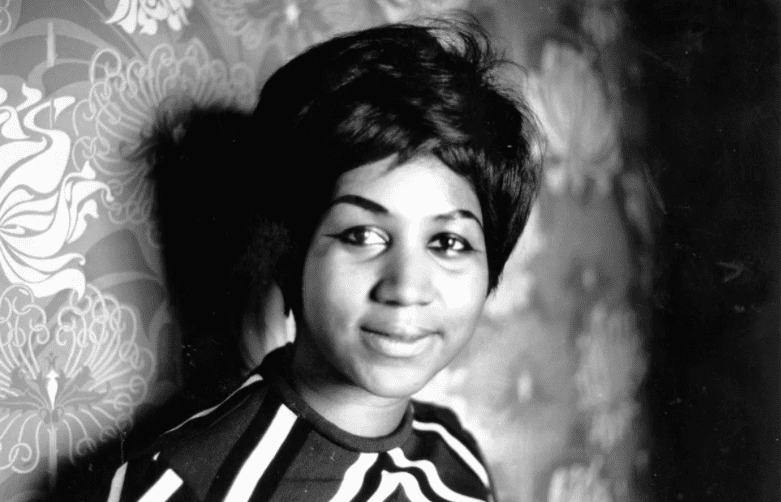 Aretha Franklin poses near a wall circa 1968 | Photo: Getty Images
Soon after her mother's passing, she began to sing solos at the New Bethel. It was while there that she debuted her music career with the song, "Jesus, Be a Fence Around Me."
PREGNANT AT 12
The "(You Make Me Feel Like) A Natural Woman" singer was only two months shy of her 13th birthday when she fell pregnant. She named her son, Clarence, after her own father.
Franklin, despite her early pregnancies and a rough childhood, rose to become one of America's most sought-after musicians.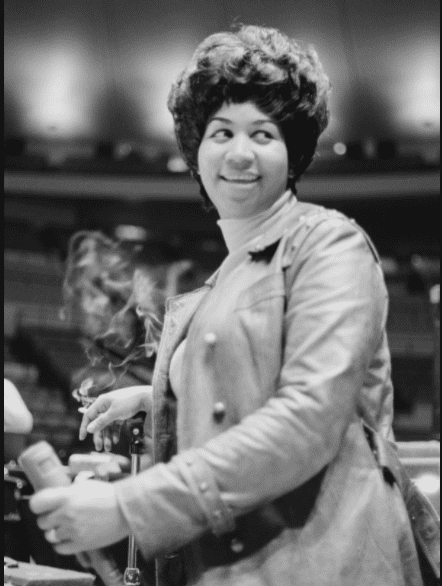 Aretha Franklin rehearses for the "Soul Together" show in New York City on June 28, 1968 | Photo: Getty Images
Speaking of the pregnancy, Franklin's brother Cecil said it had been uneventful, and their father, a minister, took the news particularly well. He had not been furious as he understood that these things often happened.
Soon after she opened up about her pregnancy, their father Clarence gathered them around and spoke them through the consequences of sex.
He also let Franklin drop out of school. He delegated the responsibility of raising the child to Franklin's paternal grandmother as he started traveling with Franklin on his gospel roadshows.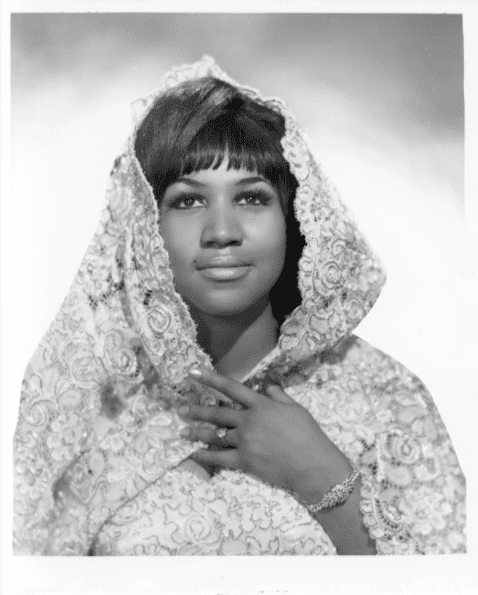 Aretha Franklin in 1967 | Source: Getty Images
Clarence's biographer, Nick Salvatore, wrote that Franklin's time on the road exposed her to experiences that were way beyond her age. She was a pre-teen and a mother who was yet to discover the meaning behind her emotions, and now she was on the road.
David Ritz, Franklin's biographer, says that at that tender age, Franklin would often go back to Sam Cooke's hotel room with him. Cooke was 23 at the time.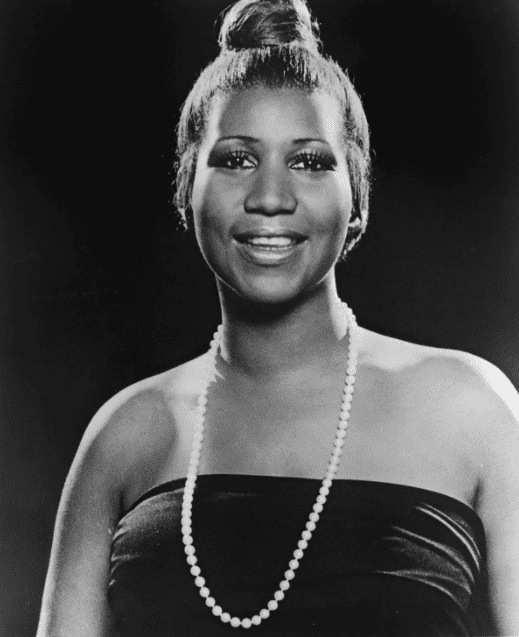 Aretha Franklin in 1977 | Source: Getty Images
SECOND PREGNANCY
Less than two years later, Franklin fell pregnant again, and this time she named her son Eddie. She said her dad had been okay with the second pregnancy as well, a claim that Cecil refuted, saying:
"It's enough to say he wasn't at all happy and he made his unhappiness quite clear."
Like her first, Franklin's second son was raised primarily by her paternal grandparents as Franklin continued to tour with her father.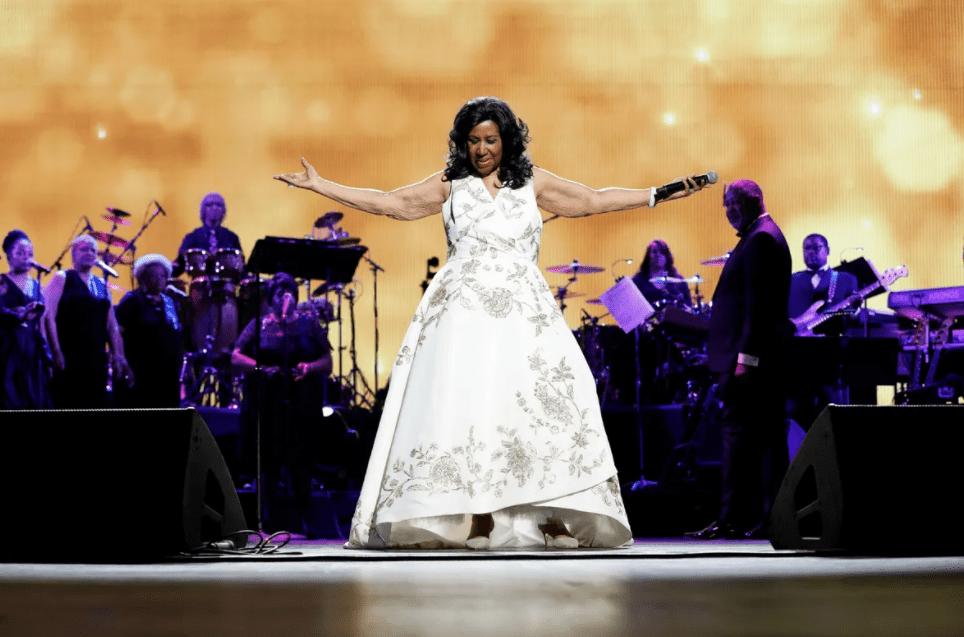 Aretha Franklin at the 2017 Tribeca Film Festival Opening Gala | Source: Getty Images
MARRIAGE
At 19, Franklin married Ted White, whom she had first seen at a party when she was 12. White was "the slickest pimp in Detroit" and, as such, was highly idolized by younger girls. She also declared him her manager, against her father's better judgment.
The two had a son together, Ted "Teddy" White. But soon after their marriage, reports of domestic abuse surfaced, and more than once, he roughed up the young Franklin in public.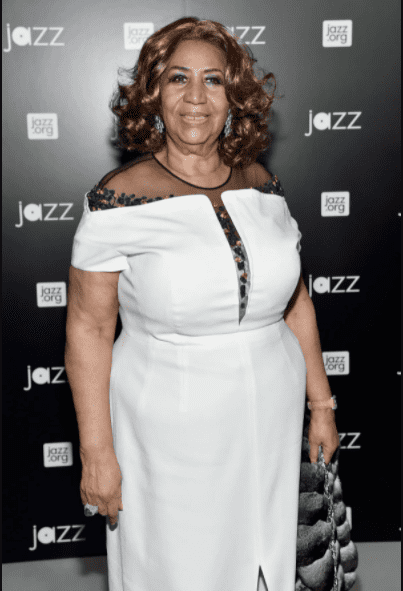 Late musician Aretha Franklin at the opening of the Mica and Ahmet Ertegun Atrium at Jazz at Lincoln Center on December 17, 2015 | Photo | Getty Images
White knew the ways of the world, and he made Franklin a performer and consequently famous, but her marriage was suffering, and to deal with her pain, she started resorting to alcohol. In 1969, the couple called it quits.
In 1970, Franklin gave birth to her fourth son, Kecalf, with Ken E. Cunningham, her road manager. After her first marriage to White, Franklin married only once more, to Glynn Turman, in 1978, but they divorced in 1984.
Her unfortunate mishaps made Franklin a quiet and withdrawn person who preferred privacy over anything else, especially when it came to her family.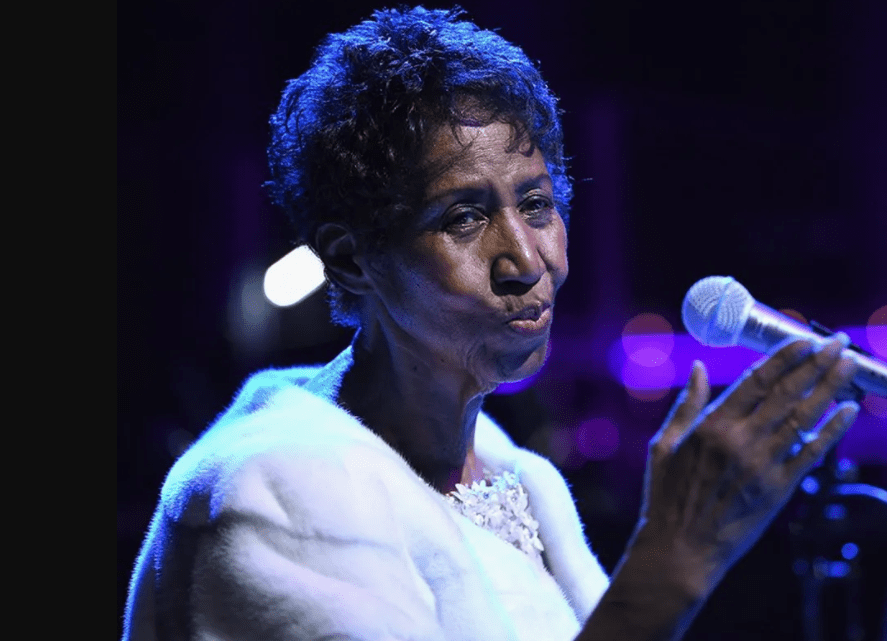 Aretha Franklin performs onstage at the Elton John AIDS Foundation's commemoration Its 25th year at Cathedral of St. John the Divine on November 7, 2017 I Photo: Getty Images.
However, this pain also led the talented music icon to make some of the best music she is remembered for, even to this very day. Franklin, despite her early pregnancies and a rough childhood, rose to become one of America's most sought-after musicians.
Unfortunately, in 2018, Franklin fell ill and was discovered to have been suffering from a pancreatic neuroendocrine tumor. She passed on in August of the same year, surrounded by friends and family.
Please fill in your e-mail so we can share with you our top stories!
The information in this article is not intended or implied to be a substitute for professional medical advice, diagnosis or treatment. All content, including text, and images contained on news.AmoMama.com, or available through news.AmoMama.com is for general information purposes only. news.AmoMama.com does not take responsibility for any action taken as a result of reading this article. Before undertaking any course of treatment please consult with your healthcare provider.