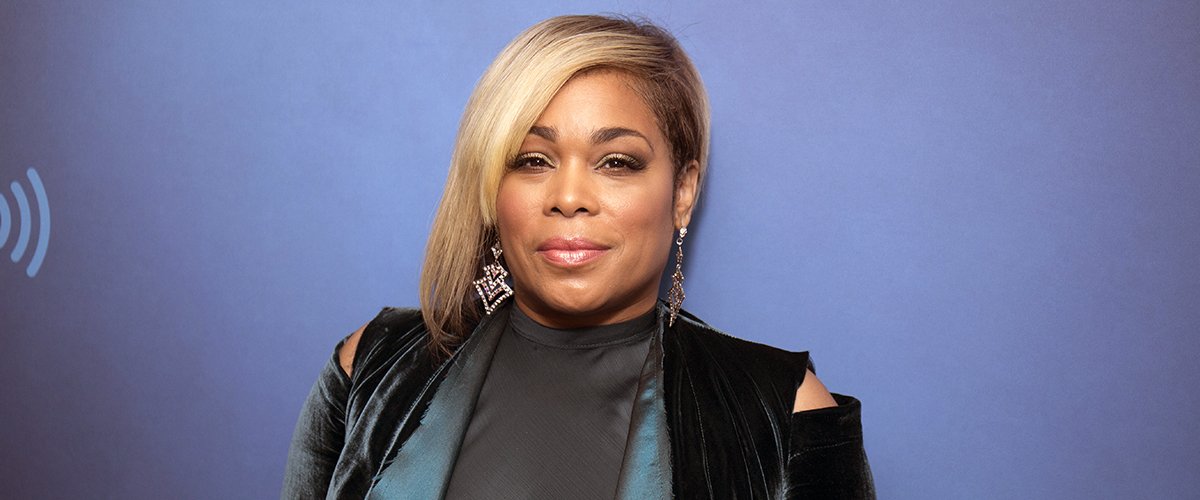 Getty Images
T-Boz & Her Ex-spouse's Only Daughter Resembles Her 2 Half-Brothers - Meet Mack 10's Sons

TLC singer T-Boz was once married to rapper Mack10, with whom she shares a daughter named Chase. Mack 10 is also a father of two sons, who look just like their older half-sister.
In the early 1990s, girl group TLC dominated the music scenes with multiple hit songs. The group was highly successful and won four Grammy Awards, selling over 65 million records. T-Boz was a member of the group and contributed immensely to its success.
In 2000, T-Boz tied the knot with rapper Mack 10, but their union did not last as they divorced four years later. Find out more about T-Boz and Mack 10's marriage and their children.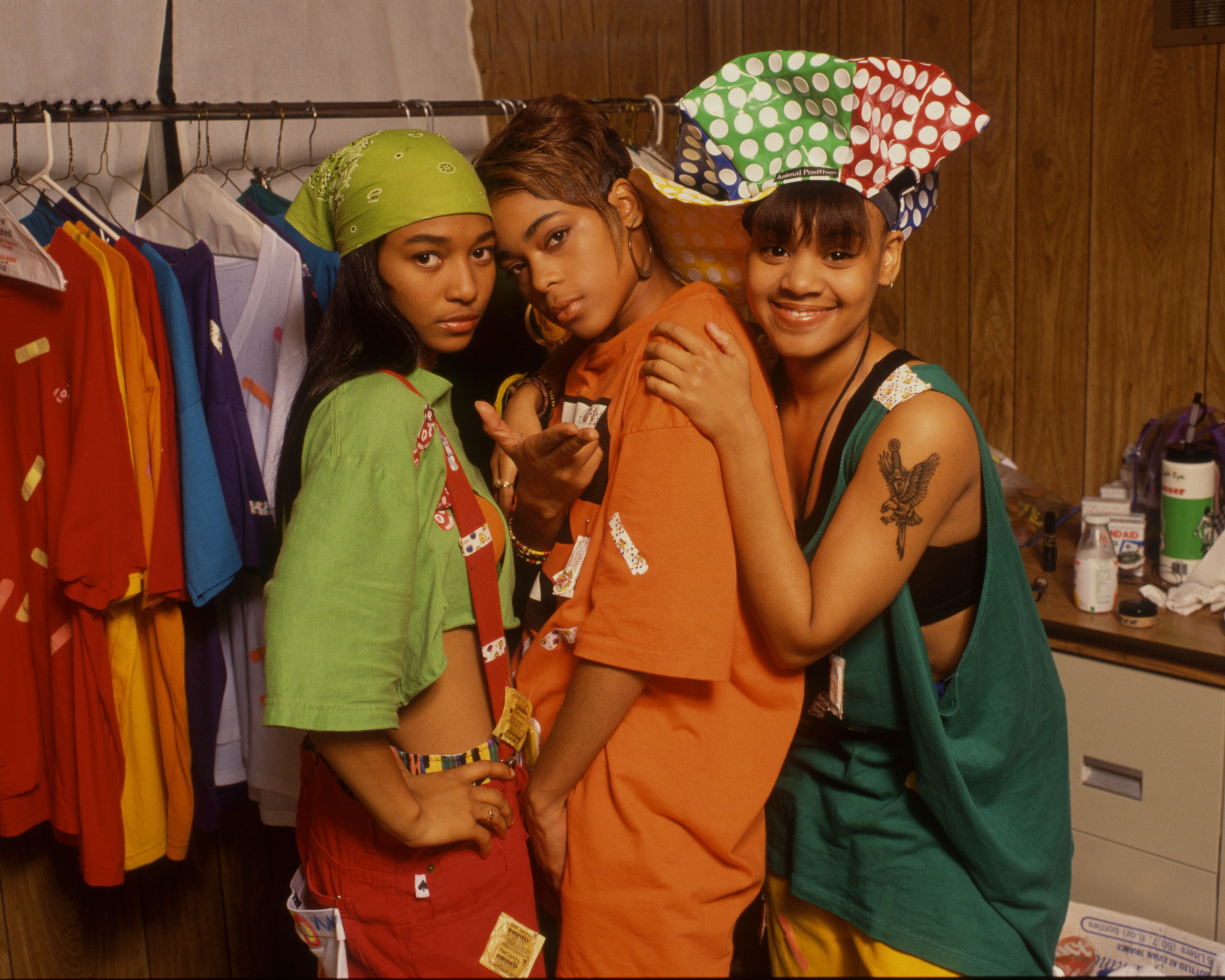 TLC (Rozonda 'Chilli' Thomas, Tionne 'T-Boz' Watkins and Lisa 'Left Eye' Lopes (1971-2002)), portrait, United Kingdom, 1992. | Photo: Getty Images
MACK 10'S CAREER
Like T-Boz, Mack 10 was also into the music scene. He was a Los Angeles-area rapper whose debut album, "Mack 10," was released in 1995 and was certified gold.
In 1997, he released "Based on a True Story," which also reached gold certification and rose to No. 14 on the Billboard 200 chart.
In his third album, "The Recipe," Mack 10 attempted to cater to every hip-hop fan in America. He featured superstars like Ice Cube, Jermaine Dupri, Master P, and Big Punisher.
Like its title, Mack 10's third album had the recipe for success and reached great heights as it had gold certification and peaked at No. 15 on the Billboard 200 chart.
T-BOZ AND MACK 10'S MARRIAGE
T-Boz married Mack 10 on August 19, 2000. Before getting married, they were friends for a long time. Mack 10 made his feelings known to T-Boz during the taping of TLC's "Unpretty" video. T-Boz also had feelings for him, and they started dating before agreeing to get married.
T-Boz was pregnant before she got married to Mack 10. Their daughter, Chase Anela Rolison, was born prematurely on October 20, 2000.
However, the couple's marriage did not go the long haul. T-Boz filed for divorce from Mack 10 in June 2004, accusing him of committing adultery and threatening to kill her.
T-Boz also requested a temporary restraining order against Mack 10 and sought full custody of their daughter, who was three years old.
However, Mack 10 denied T-Boz's accusations against him and said she claimed to gain an advantage in their divorce proceedings.
Mack 10 spoke about his marriage to T-Boz during an interview with DJ Vlad. Upon reflecting on how their relationship started, Mack 10 said he approached her and took his shot; the rest is history.
When asked what caused his divorce from T-Boz, Mack 10 said he had no idea but that they could laugh about what transpired after all these years as friends.
According to Mack 10, none of the reported drama and violence between them was real but added that they argued.
However, her lawyer thought they had to make their case better by creating some attention. He explained that those who know him know he does not have a violent character.
Mack 10 further said neither he nor T-Boz fueled their divorce drama, but it was her lawyers who created a fake drama to generate attention.
The singer was diagnosed with a brain tumor and underwent a lengthy surgical procedure to get rid of it.
T-BOZ AND MACK 10'S KIDS
T-Boz and Mack 10 had their daughter, Chase, all grown up and now working as a model during their marriage. After the divorce, the pair went on to have more children with their respective partners.
Before tying the knot with T-Boz, Mack 10 had two children, a son and a daughter. After divorcing her, he had two sons, Drew and Chad, making him a five-year-old.
Mack 10 is very fond of his young sons, Drew and Chad, and usually posts pictures of them on social media. The boys seem to have an affinity for football and baseball, as many of his posts about them show them playing the games.
In 2015, Mack 10 tweeted photos showing Chad and his young teammates celebrating after winning the Little League World Series. On April 2021, Mack 10 shared a picture of him and his young sons posing on a football field.
Chad and Drew were in their complete football jerseys and helmets, while their dad wore a blue polo shirt, black shorts and also had his helmet with him. Mack 10 captioned the post:
"Coach Mack With my 2 sons Chad & Drew #youthsports #coach #football #prouddad #Mack10 #coachmack."
On May 23, proud dad Mack 10 shared a video showing Chad as he hit batted the ball before making an impressive homerun. The rapper hailed his son in the background and cheered him in the caption by writing:
"Good job son 💥 #chad #homerun #baseball #happysunday #sundayfunday #blessed."
On June 10, Mack 10 celebrated Drew's graduation from fifth grade by posting a snapshot of the cute boy holding his certificate. He also revealed Drew received the President's Education Award for Outstanding Academics.
The posts and their accompanying pictures show the sweet bond between Mack 10 and his sons and Drew and Chad's striking resemblance to their older half-sister, Chase.
Like Mack 10, T-Boz also had a child after her marriage ended. In 2016, she adopted an infant son named Chance after years of trying to adopt a child.
After successfully adopting Chance, she detailed her emotional adoption journey in her book, "A Sick Life." She also revealed Chance had filled her and Chase's lives with more love and joy and made them feel even more complete.
In his chat with DJ Vlad, Mack 10 revealed his and T-Boz's kids always get together and have a close relationship that people even think they are all from the same mother.
T-BOZ'S HEALTH ISSUES
Last year, T-Boz celebrated her 50th birthday and was delighted to have made it to that age after being given a grim report by doctors earlier in her life.
T-Boz was diagnosed with sickle cell anemia in childhood and frequented the hospital because of the condition. Doctors told her she would not live past 30, might never have kids, and might be disabled her whole life. However, she lived past 30 and had a child of her own.
In 2006, the singer was diagnosed with a brain tumor and underwent a lengthy surgical procedure to get rid of it. The surgery was successful but left her with a poor balance.
T-Boz is grateful for her life and all that she has achieved despite the odds stacked against her. She feels blessed to have her kids, an exceptional career, and an ex-husband who she is friends with despite their past.
Please fill in your e-mail so we can share with you our top stories!