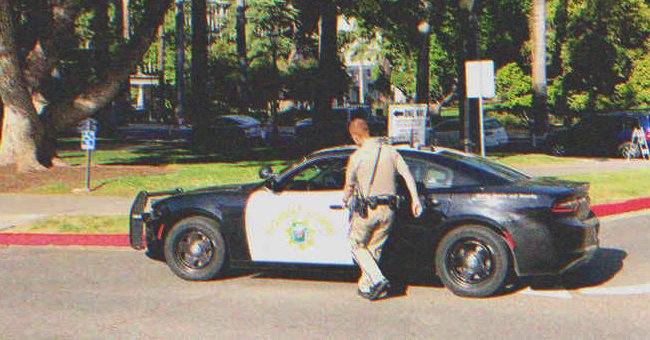 Shutterstock
Policeman Answers Call from Crying Kid Who Says His Mother Is Gone — Story of the Day

A police dispatch officer answered a call only to hear a kid crying because his mother left for heaven. His response went a long way in helping the boy feel better.
"Samuel, come here," Sam's father called to him one day. He answered hesitantly, not because he was afraid he would get hit, but because he felt the seriousness in the air.
Sam had always been empathetic and what he felt coming from his father was a sad emotion he did not want to get close to. His dad also never used his full name unless he was in trouble, but he knew he had done nothing wrong that day.
"Yes father," Sam said when he finally joined his father on the living room couch.
"Listen son," his father said. "I have… something I need to tell you and I need you to stay very calm." Sam did not like his father's grievous tone, but he nodded his assent.
"Your mother will not be returning to our house."
Sam was shocked by what his father said. His mom had been rushed out of their house in the wee hours of the morning because she forgot how to breathe, but he had been assured she would return.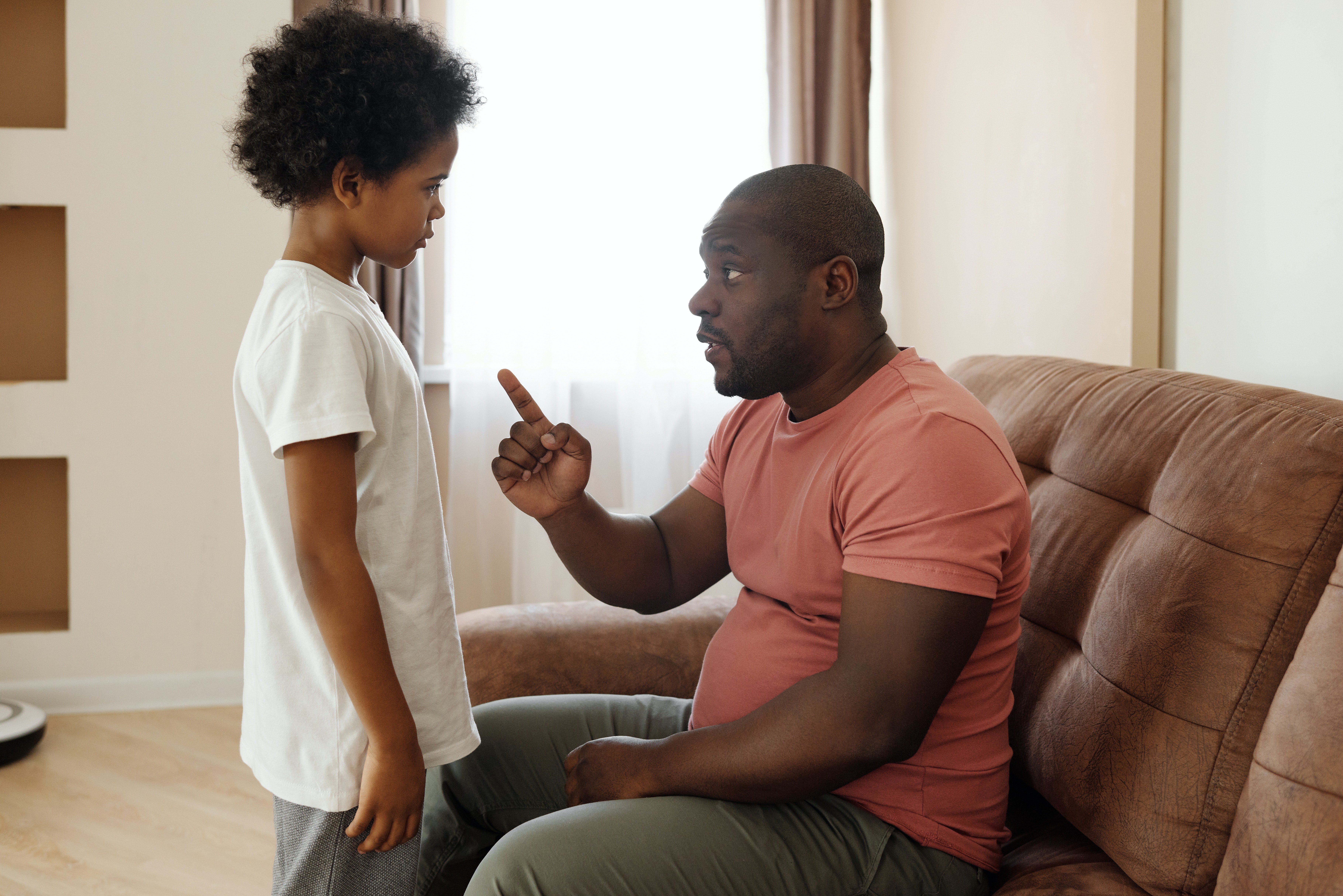 Sam was shocked by what his father said about his mother | Source: Pexels
"Never ever? Why?" Sam asked his father.
"Because she flew to heaven son," his dad said.
To six-year-old Sam, it sounded like his mother had simply gone on a trip to heaven, so he nodded his head and asked when she would be back. At that, his dad burst into tears and fled the room.
Sam waited days for his mom's return, but when he she never did, he started to worry. After a week passed, he became distressed that his beloved mother had not even visited.
He did not want to ask his father because each time he tried to bring up the topic, the man froze and ended up crying. One weekend, Sam decided to do something about it himself.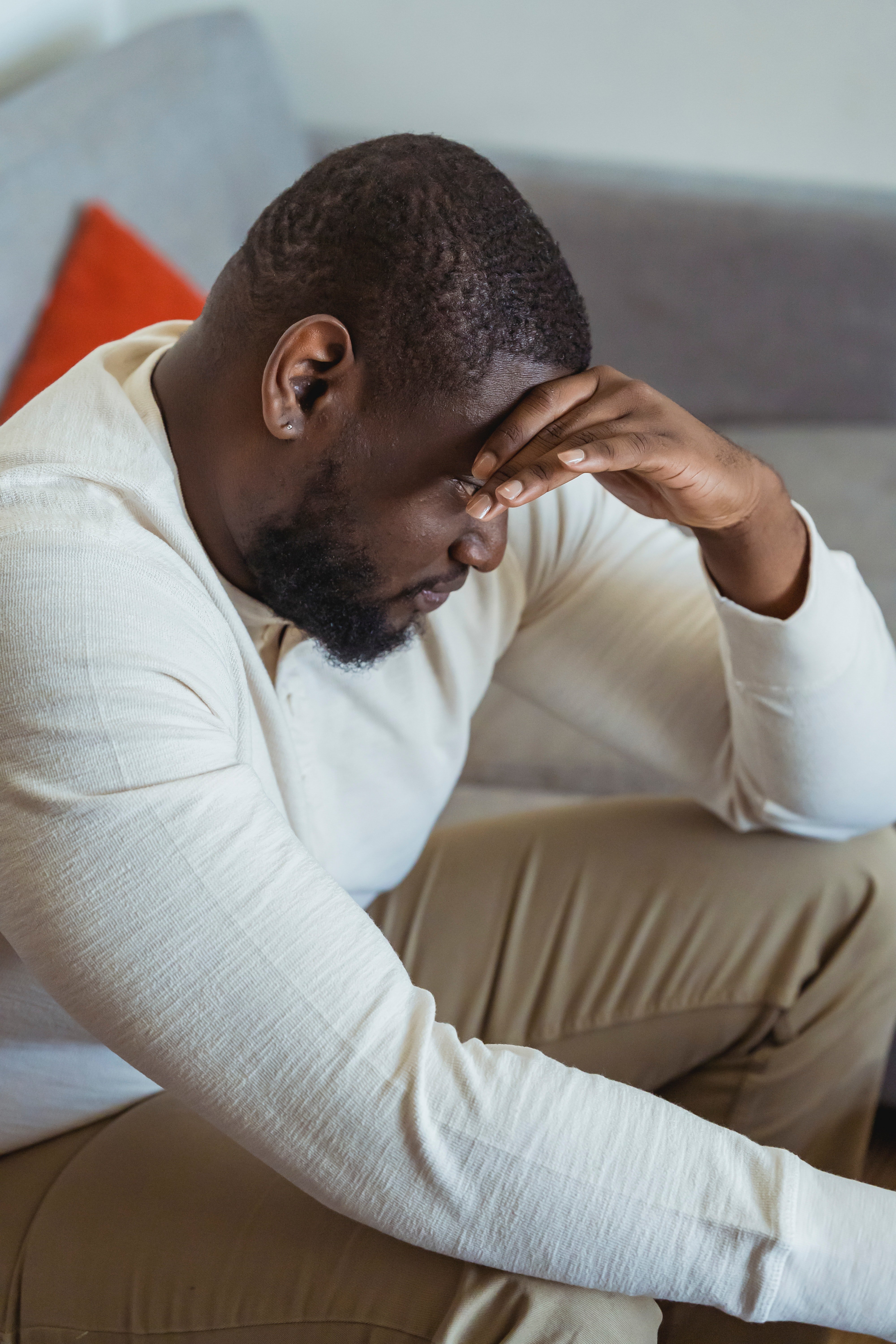 Sam avoided asking his father about his mother because each time he tried, the man froze and ended up crying | Source: Pexels
After brainstorming for days, he decided that something bad could have happened to his mother, which is why she was having trouble returning to them. So he called the cops. The phone was answered by a dispatcher named John Lewis.
"This is 911, how may I help you?" the man asked in a no-nonsense voice.
"Hello 911? This is Sam and I'm calling to tell you about my mother."
"Why?" the voice asked. "What's wrong with her?"
"Well she has not been home for a few days and me and my dad are getting worried," Sam answered. "He says she went to heaven but I'm afraid she got lost on her way."
The dispatcher initially thought the call was a prank and would have hung up if he didn't hear the note of despair in the boy's voice.
"How old are you?" he asked.
"I'm six, sir, can you help me find my mom? I'm very worried she won't be able to find her way," Sam said.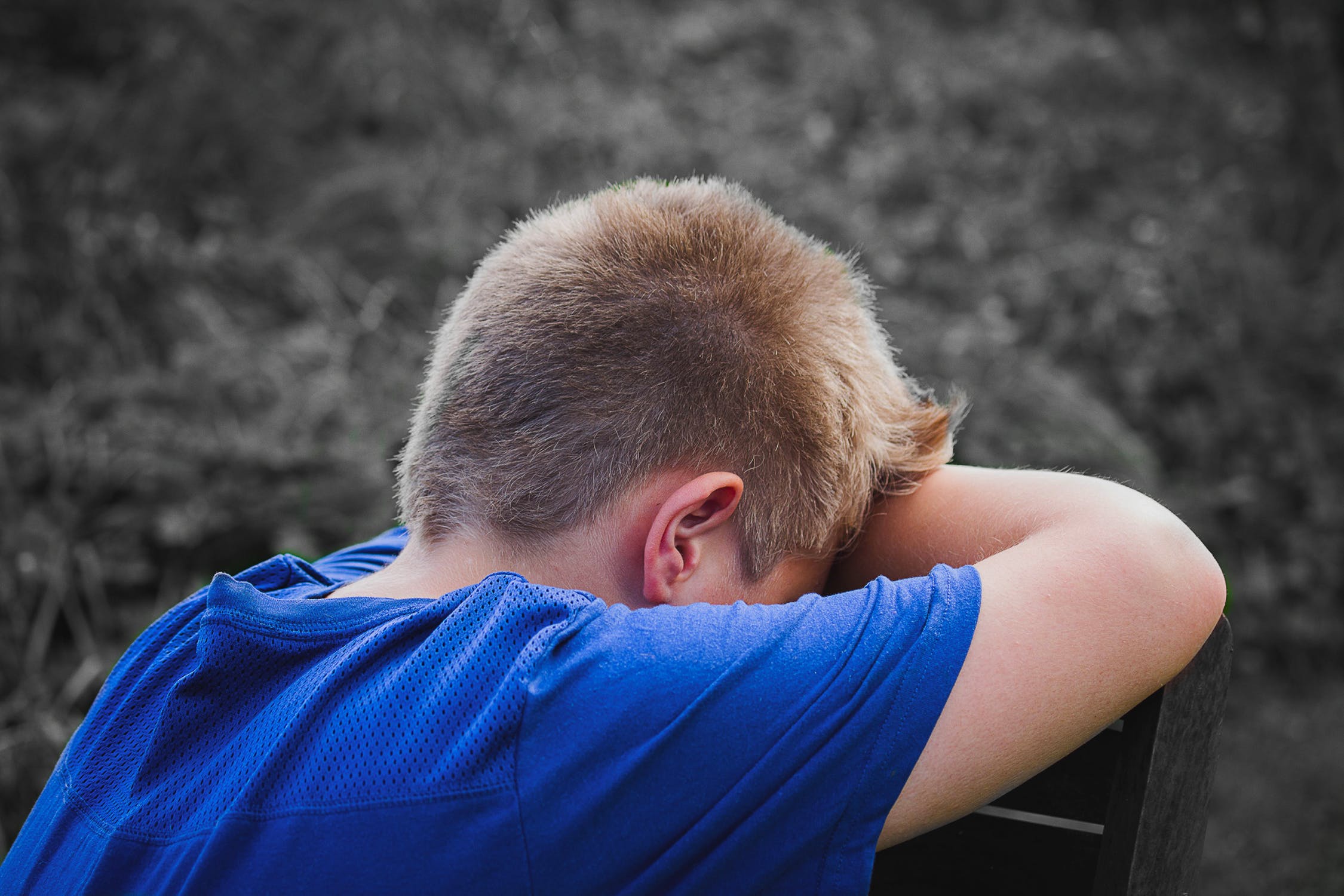 After brainstorming for days, he decided that something bad could have happened to his mother, which is why she was having trouble returning to them | Source: Pexels
John Lewis thought about his response for a few seconds before giving it. He knew it would be cruel to awaken the boy to the truth, but he also could not hang up without being helpful somehow.
"If you want her to find her way home, why don't you try writing her a short letter every month and sending them to her using red balloons? When she sees them, she'll know that she is being missed and will follow the trail of balloons."
After he hung up, little Sam was excited that he had at last arrived at a solution. Later that day, he wrote a letter to his mother explaining how the house looked without her. He hoped it would make her want to come home more because she hated seeing mess.
Sam waited for an answer, but he did not get one. So he wrote another letter the following month, this time describing how sad his father looked because she wouldn't return, but the same thing happened, there was no response even though his balloons always seemed to soar into the heavens.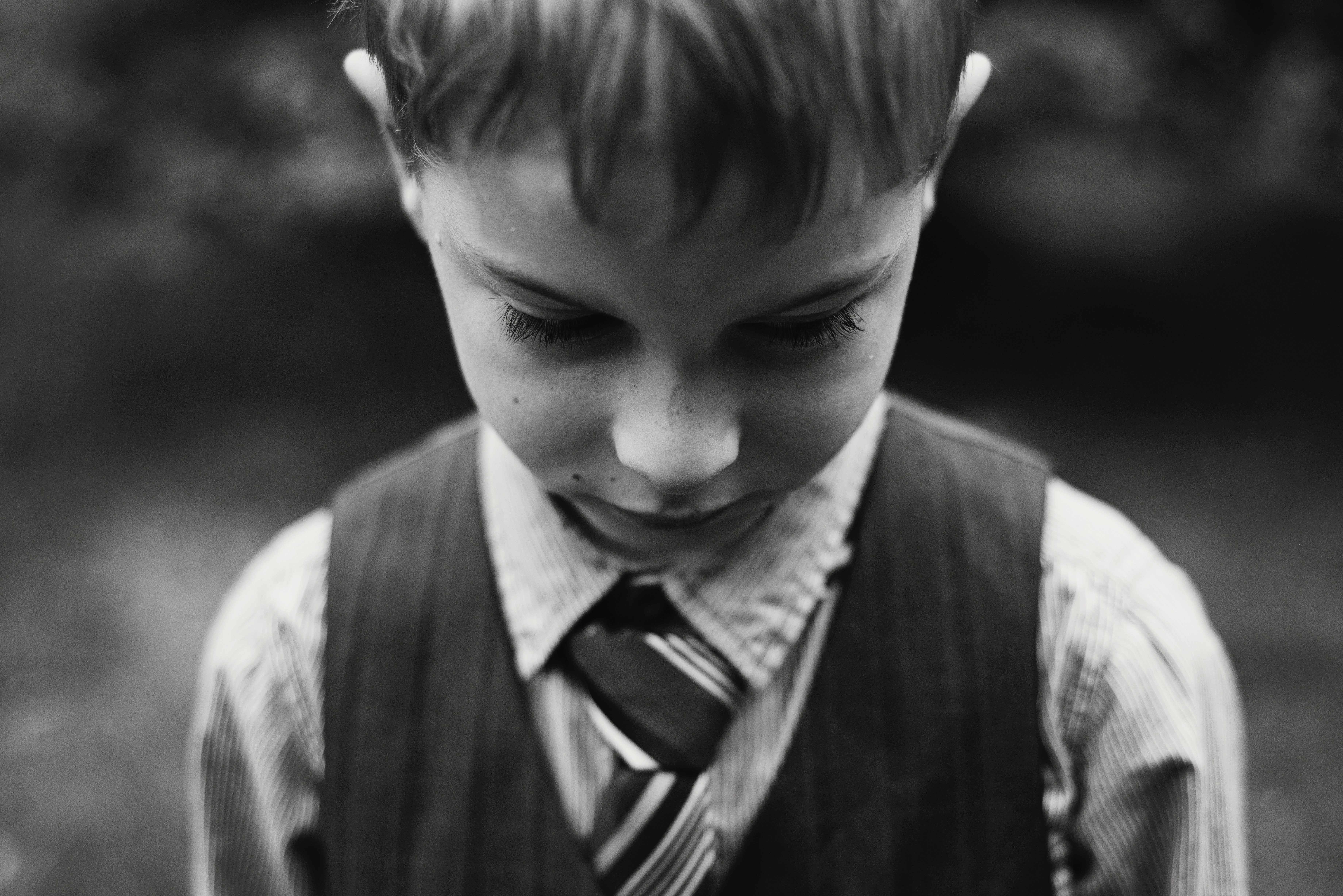 Sam waited for an answer to his letter, but he did not get one | Source: Pexels
When he didn't get a reply to his second letter, Sam called the police again. The dispatcher once again calmed him down and urged him to continue writing letters.
After the call, the man asked a favor of his fellow officers. He also did a little research on Sam's family and reached out to the boy's father and teachers.
A few days later, a police motorcade pulled up on Sam's street. Each cop who participated had a single red balloon in their hand, and they all presented it to Sam, encouraging him.
Feeling encouraged by the balloons, Sam wrote another letter to his mother, and this time, he received a reply telling him how much she loved him. In truth, it was his father who wrote the letters. The man decided that he would keep doing so until his boy was ready to accept his mother's death.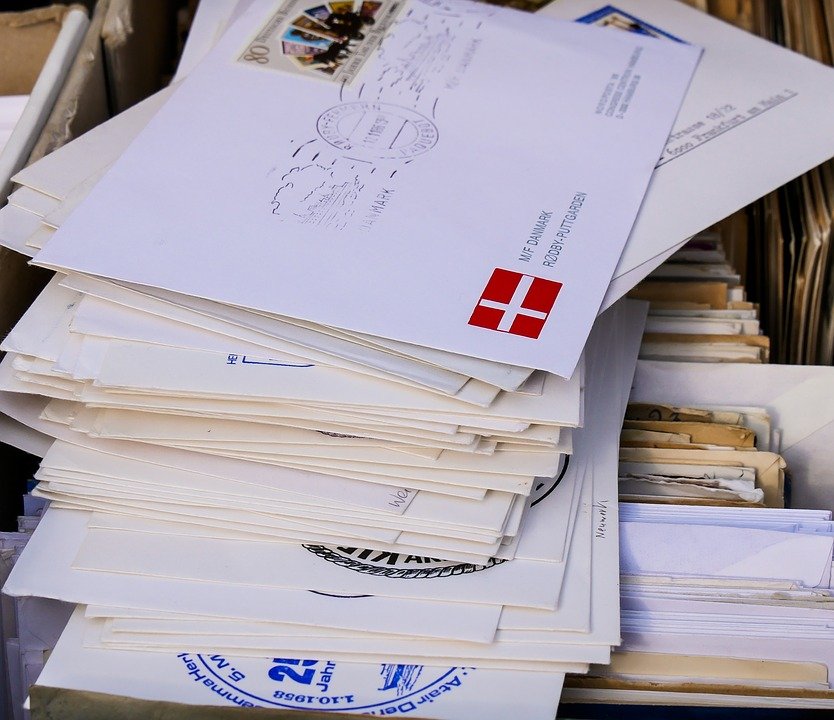 Sam continued to write to his mother and he received a reply telling him how much she loved him | Source: Pexels
What did we learn from this story?
Empathy is an important skill. John Lewis could have rudely revealed the truth about Sam's mother's death to him, but he chose to help the boy feel better by giving him advice. The gesture helped little Sam rest a little better at night, and the advice eventually became one that helped him deal with his mother's demise.
Kids often see more than they say. Sam knew something was wrong the moment he heard his father call him on the morning his mother passed away. He could tell how shaken his father was even though he could not understand what had caused it. His father tried to give him the bad news but was too emotional to do so successfully, and when Sam got tired of not knowing when his mother would return, he called the cops to get answers.
Share this story with your friends. It might brighten their day and inspire them.
If you enjoyed this story, you might like this one about a man who recieved a paper boat from a sad boy and soon noticed the blurred text in it.
This account is inspired by our reader's story and written by a professional writer. Any resemblance to actual names or locations is purely coincidental. All images are for illustration purposes only. Share your story with us; maybe it will change someone's life. If you would like to share your story, please send it to info@amomama.com.
Please fill in your e-mail so we can share with you our top stories!