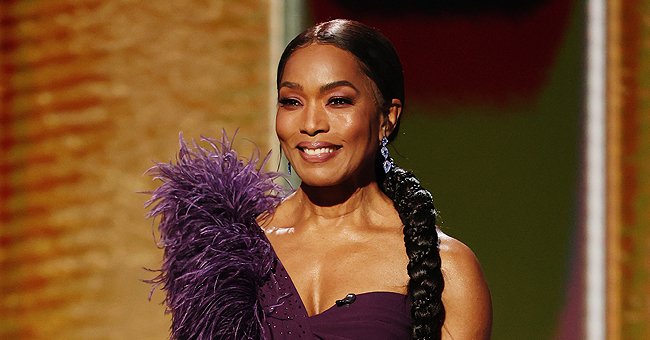 Getty Images
Angela Bassett's Twins Wow with Their Voices Singing in Their First Music Video Together

Angela Bassett, the iconic actress, has successfully passed down her artistic genes to her twins, son Slater, and daughter Bronwyn, and they are making waves with it! Watch how they wowed thousands with their angelic voices.
Angela Bassett has been in the entertainment industry for a long time; she is a renowned actress, producer, and director whose works are widely accepted.
Apart from her acting prowess and ability to make successful movies, she is also an ageless beauty with an inspiring appearance and a fantastic dress sense.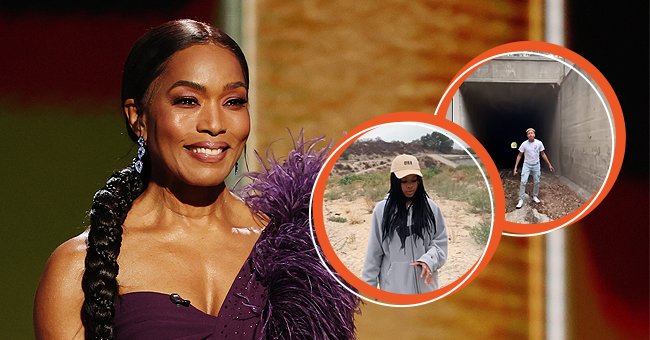 A picture of Angela Bassett and her children | Photo: Getty Images
The ravishing movie goddess is a mother to two kids, twins, who were born in 2006 and have inherited her artistic genes. She has been married to her children's father, Courtney B. Vance for more than ten years.
The kids have grown to like music, and they recently debuted their first album at age 15, flaunting their impressive musical skills.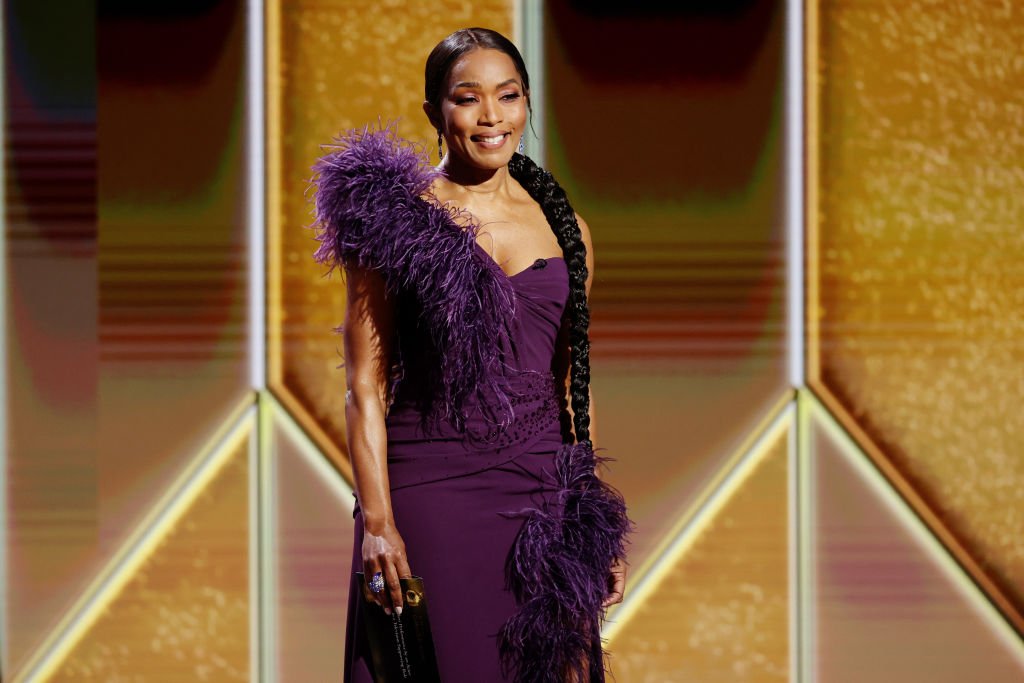 Angela Bassett at the 78th Golden Globe Awards on February 28, 2021 | Photo: Getty Images
BASSETT'S SINGING ANGELS
A few hours ago, Bassett proudly confirmed that her babies are making a change in the music industry by contributing with their angelic voices, lyrical content, and rap skills.
The mother of two shared several posts; the first was a video where her kids sang, rapped, and swayed to the rhythm of the tune.
Her young rapper son decked a white round neck, matching shoes and jeans, while his sister opted for a hooded gray top, on free-legged pants, and a face cap. Bassett's caption read:
"My twins working together to create beautiful music #Journey2Forever OUT NOW on all streaming platforms! #ProudMama."
A few hours later, she shared another mind-blowing update about her kids with a more lengthy detail honoring their music. She urged fans to go listen to the album.
The latest upload from the actress was a photo of her son in front of a mic, with a headset around his head. For the caption, she quipped:
"So proud of you my talented, handsome and prolific son...This album is fire! Hard work pays off!!"
Her kids were also excited about their most recent project. Slater posted a copy of the album cover with his face on it on his page. He added the words:
"Journey 2 Forever - Album dropped...15 years old and shooting for the stars, stick around and see me hit the target."
Bassett commented on her son's post, hurriedly acknowledging that he is her own. However, more comments were recorded when Bassett shared her post, with fans liking and expressing themselves. Many agreed the kids are exceptionally talented.

A netizen's comment on Angela Bassett's Instagram post | Photo: Instagram/im.angelabassett
DID THEY WOW MOMMY'S AUDIENCE?
The answer is yes! They sure did, and thousands of fans penned down their thoughts in the comment section. Some congratulated the lucky mother over her children's new feat, others focused on the young stars. A fan wrote:
"They sound amazing congratulations."

A netizen's comment on Angela Bassett's Instagram post | Photo: Instagram/im.angelabassett
Another supported with a comment that read, "Amazing!!! Congratulations to them both." A third person
added
, "Congratulations to them both, such beautiful words and MUSIC."
FAMILY'S SUPPORT
Despite having a busy career and schedule, Bassett and her husband are still passionate about their young ones and are also supportive of the duo.

A netizen's comment on Angela Bassett's Instagram post | Photo: Instagram/im.angelabassett
Before now, Bassett
confessed
she did not know her son would be bitten by the entertainment bug. All Slater wanted as a child was to play around and have fun, but as a young teen, he has made the decision to focus on something else.
The actress stated that Slater is now passionate about music writing great lyrics and making commendable music, which is an interesting choice.
Bassett, who produced "Soul," the jazz/centric animation, mentioned she is partly responsible for their fondness for music. Her award-winning animation gained the love and attention of her children, who then showcased their ability to use musical instruments.
ON PARENTHOOD
Most parents would love to have their kids making history and becoming a better part of themselves, especially those with incredible talents.
For Bassett, parenting goes beyond being supportive of their goals and includes building their self-esteem. She never tired of drilling her kids in a good way.
She tries to teach them different values that would ultimately help them in life, in the community they live in, their world, and their career.
Bassett also revealed her young daughter has been introduced to dating. She explained that the young teen asked for her permission and did get the required blessing to begin a relationship.
Bronwyn's mother was honest about how she often questions her daughter concerning the relationship, adding that her husband is not a party to it. He sees it as awkward and is mostly about respect.
Vance is a bad cop parent who is sterner, while Bassett on the other hand is very free and open with her kids, and Slater knows how to get what he wants with his mother.
This does not mean she is not quick to scold her son. In an interview, the doting mother explained that she taught her boy how to stay clear of trouble with girls.
She explained that he was often wrestling with his sister at a younger age, and she had to put a stop to it after Bronwyn asked Slater to stop. Bassett then had to tell her son that "when a girl tells you no, she means no."
Thankfully, this life lesson was mastered by Slater, and years later, during a minor altercation with a man and his sister, he came to her defense stating the same words "when a girl tells you no, she means no."
Another life lesson she has for her pair is that they need to take complete responsibility and care for themselves. She said that without gender preference, her kids learned to sweep and clean and have been responsible for their environmental sanitation since their childhood days.
Sadly, this family has also dealt with some societal issues. Bassett claimed her kids have faced racial prejudice because of their race and color since preschool.
This is painful for her, but she tries to build their confidence and self-esteem through invaluable love and affirmation, which has worked magic in their lives.
Please fill in your e-mail so we can share with you our top stories!