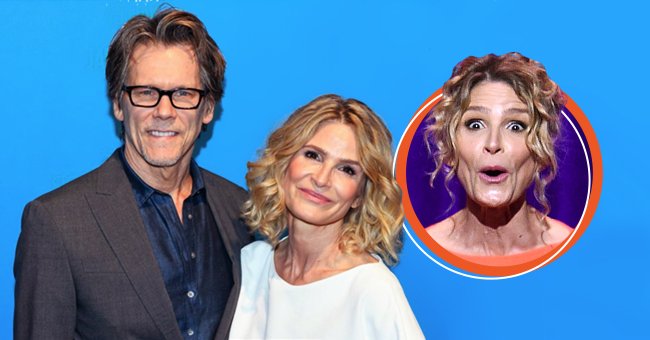 Getty Images
Kyra Sedgwick Found It a 'Little Upsetting' That She & Husband Kevin Bacon Are Actually Cousins

Despite the "upsetting surprise" of being related to each other, Kyra Sedwick and her husband Kevin Bacon raised beautiful kids and often gush their love about each other even after 33 years of marriage.
What would you do if you found out that your partner is also a relative? Well, depending on the degree, nothing. Kyra Sedgwick found that pretty upsetting. She and Kevin Bacon, her husband for over 30 years, are 10th-degree cousins.
Knowing that you're related to your husband or wife is strange, but it shouldn't feel that way. According to a former Chief Family Historian and writer at HuffPost, this is far more common than we believe.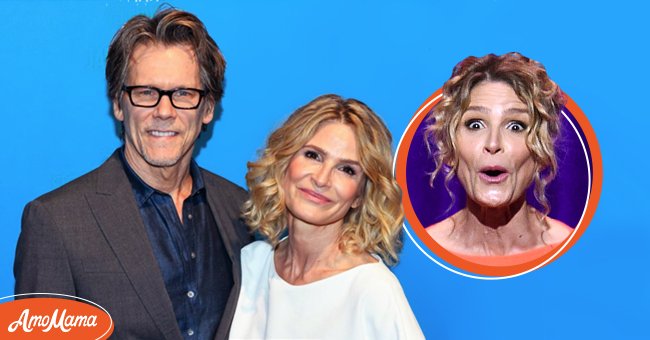 Kyra Sedgwick and Kevin Bacon attend the Napa Valley Film Festival Celebrity Tributes at the Lincoln Theatre on November 13, 2019 in Napa, California. | Source: Getty Images
People have millions of cousins, and more often than not, some may be famous, some may be in our social circle, or even be a partner. For instance, Sedgwick's ancestral lineage includes Richard Nixon, Jimmy Carter, and Marilyn Monroe.
In the book "In My Blood: Six Generations of Madness and Desire in an American Family" by John Sedgwick, the Sedwick family has colonial American roots, so does Bacon. The actress was a bit upset by the news, but hopefully, it hasn't changed anything between the couple.
DEFYING HOLLYWOOD ODDS: TOGETHER FOR 33 YEARS
Time has made their bond stronger. After so many years together, Bacon and Sedgwick are more in love than ever. They first crossed paths when the New Yorker native actress was just 12 years old.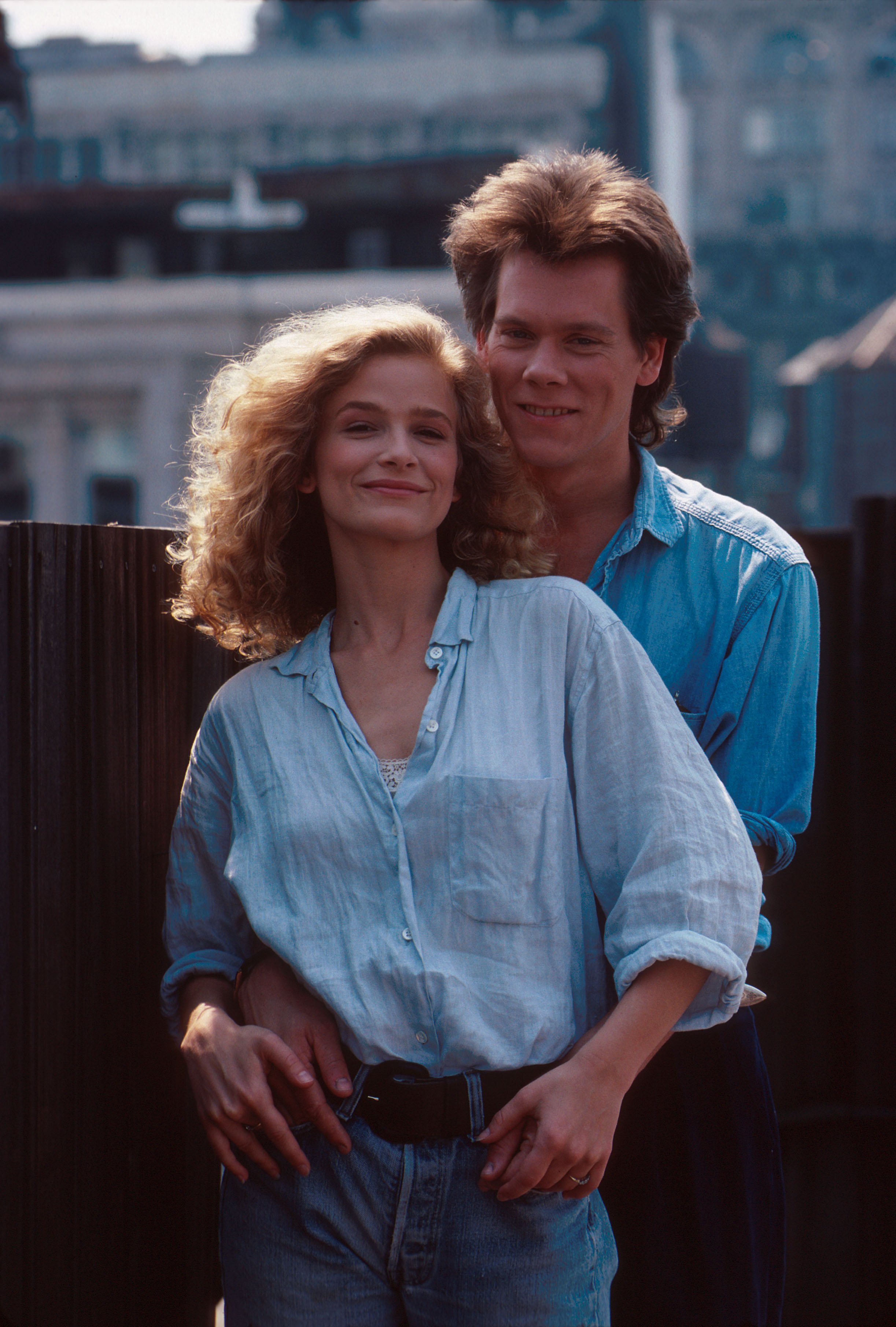 Kevin Bacon with Kyra Sedgwick on photo shoot in New York in August 1988. | Source: Getty Images
It wasn't love at first sight, though. Life brought them together a decade later, to work alongside each other at the film "Lemon Sky" in 1987. She even revealed to Redbook in 2008 that Bacon wasn't even "her type":
"He definitely wasn't my type. In fact, I vividly remember looking at his butt when he walked away after we first met and thinking, 'Well, I guess some girls like that.'"
Apparently, the "The Closer" actress changed her mind. The couple started dating, and a year later, they tied the knot on September 4, 1988. In the following year, they welcomed their eldest son Travis, and in 1992 daughter Sosie came.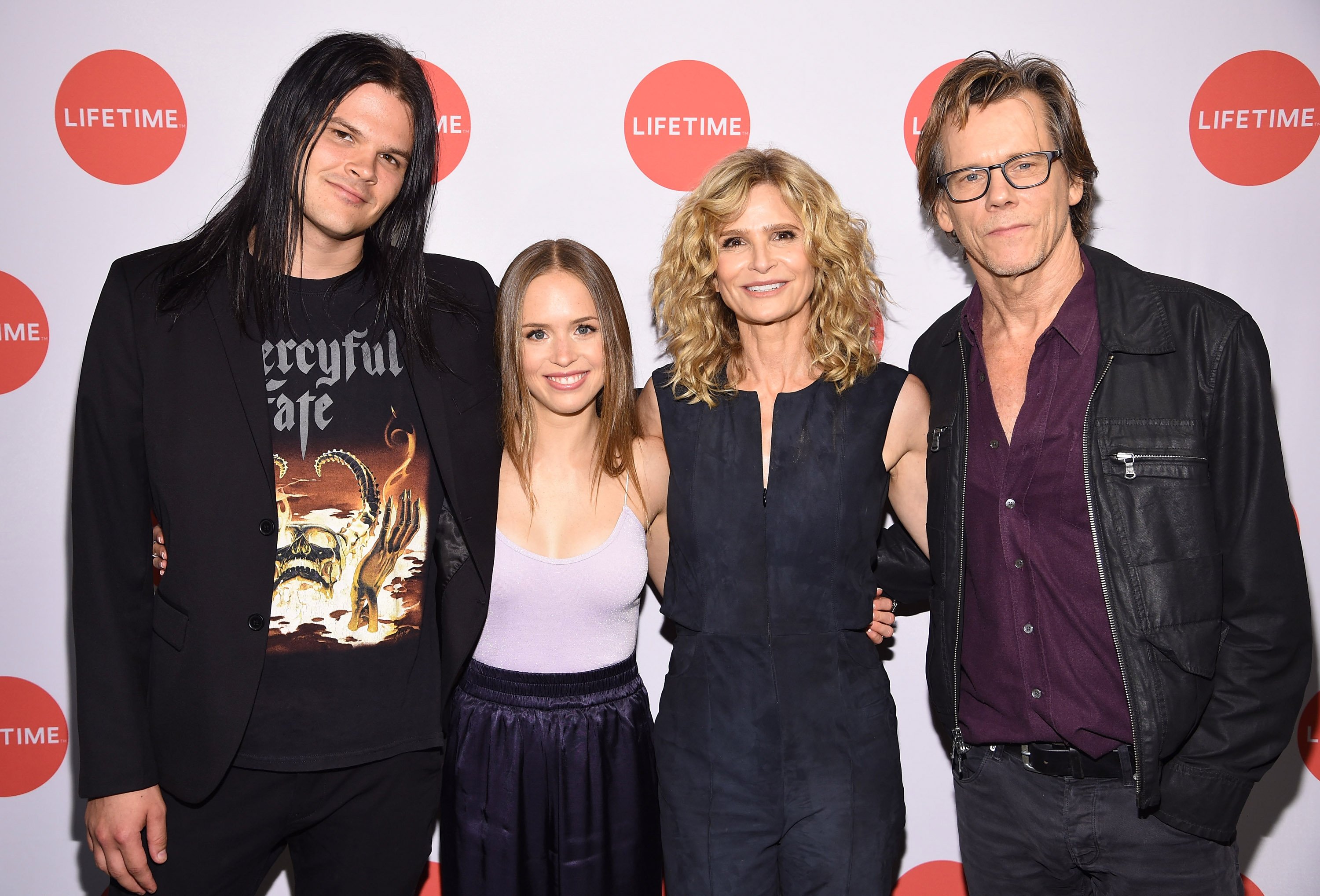 Travis Bacon, Ryann Shane, Kyra Sedgwick and Kevin Bacon attend the "Story Of A Girl" screening at Neuehouse on July 17, 2017 in New York City. | Source: Getty Images
Despite the successful Hollywood careers, the long-time couple has always prioritized family and put their children first. Bacon admittedly said that being a father is the "proudest accomplishment" of his life.
And due to their very special parenting style, both Sosie and Travis have become entirely independent —and that started when they were still young — just like their father, as Bacon said.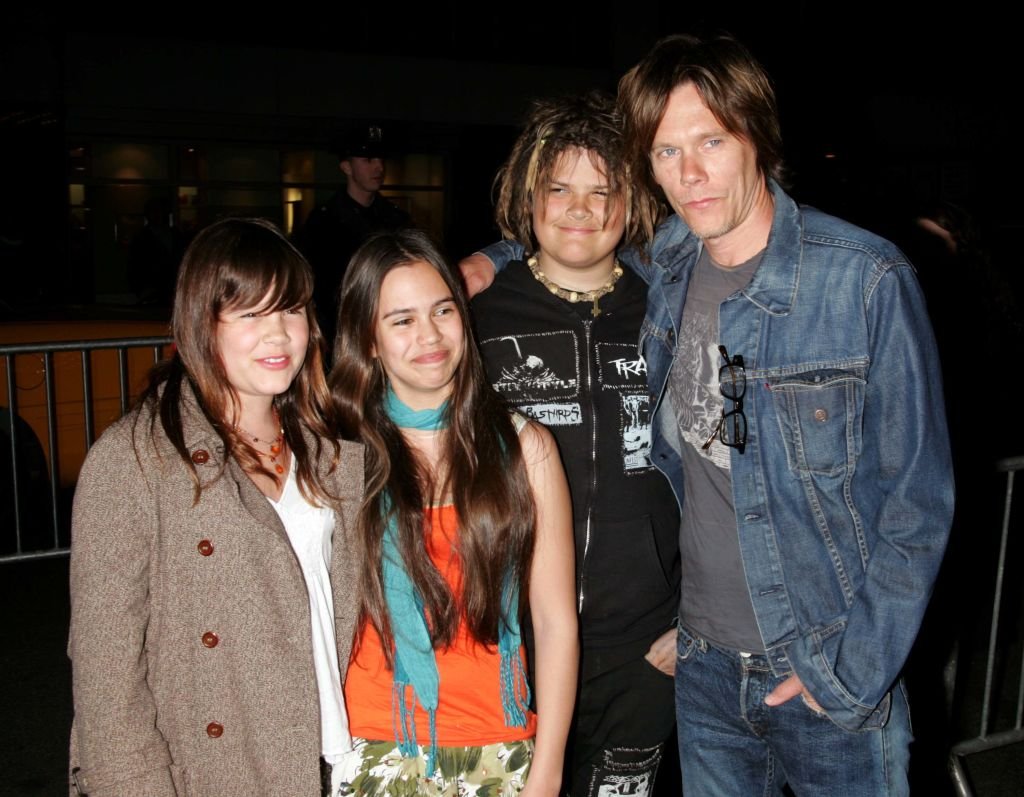 Kevin Bacon and family during Gen Art Film Festival Kicks Off with the New York City Premiere of Loverboy - Outside Arrivals at Ziegfeld Theater in New York City, New York, United States., 2005.
The "Footloose" actor and "The Closer" actress have been empty-nesters since January, which forced them to adapt to a new dynamic at home. On "Good Morning America," Sedgwick revealed that being a mom is the only job you get "to do well, and you get fired":
"It's hard. I'm grateful to have adult children, but I think initially it's like, 'Wait, what are you talking about? I birthed you and I took care of you your whole life and now you're leaving me!'"
The proud parents have done an excellent job, and their children are doing just fine. Both of them decided to follow mom and dad's footsteps into the show biz.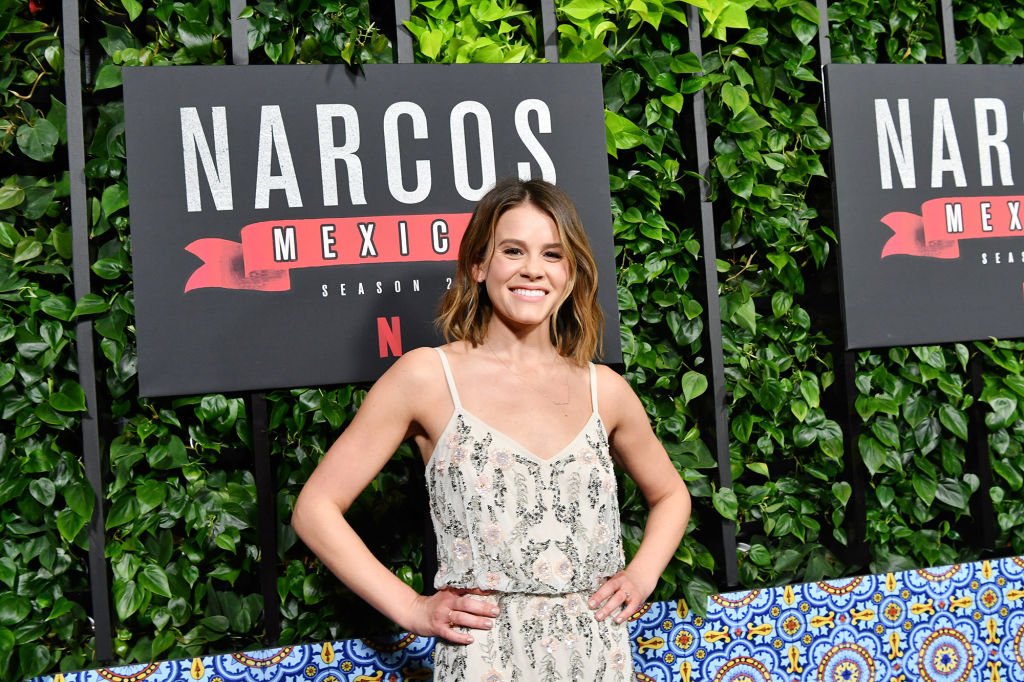 Sosie Bacon attends the premiere of Netflix's "Narcos: Mexico" Season 2 at Netflix Home Theater on February 6, 2020 in Los Angeles, California. | Source: Getty Images
The eldest son, Travis, is a musician and played in two metal bands, White Widows Pact and Black Anvil. In 2017, as per IMDb, he produced one of the soundtrack songs for his parents' hit movie, "Story of a Girl." He also runs his own recording company in New York.
The younger sibling, Sosie, followed her and her parents' passion for acting. She got a degree in acting and musical theater at Brown University and started as a theater actor — just like her father.
The 29-year-old has appeared in many TV series and films since then, such as Netflix's "13 Reasons Why," and "Narcos: Mexico," and the HBO "Here and Now," and more.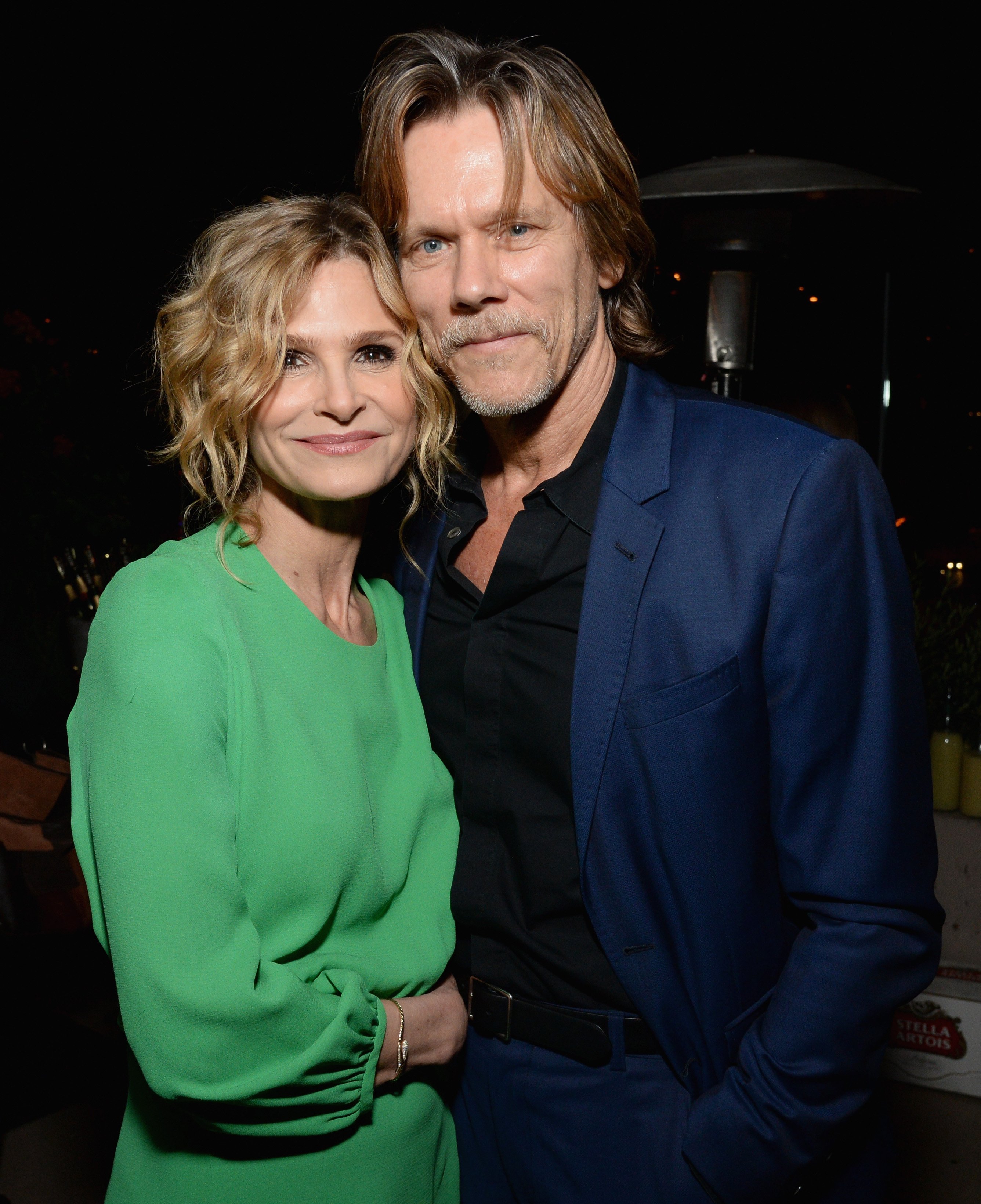 Kyra Sedgwick (L) and Kevin Bacon at Moet Celebrates The 75th Anniversary of The Golden Globes Award Season at Catch LA on November 15, 2017 in West Hollywood, California. | Source: Getty Images
Despite navigating the new home dynamic, the Hollywood couple is still madly in love and often gushes about their love with the public. In 2008, Sedgwick told Redbook that their relationship is a treasure and how they still learn from each other throughout the years:
"[Our relationship] is like a treasure; there are layers and layers of it. I'm constantly amazed that we are still surprised and interested in each other."
In 2020, Bacon gushed about his wife at their 32nd wedding anniversary, saying that his wife's partnership is "invaluable." In January 2021, Sedgwick said she was "incredibly lucky" to have such a beautiful and successful marriage.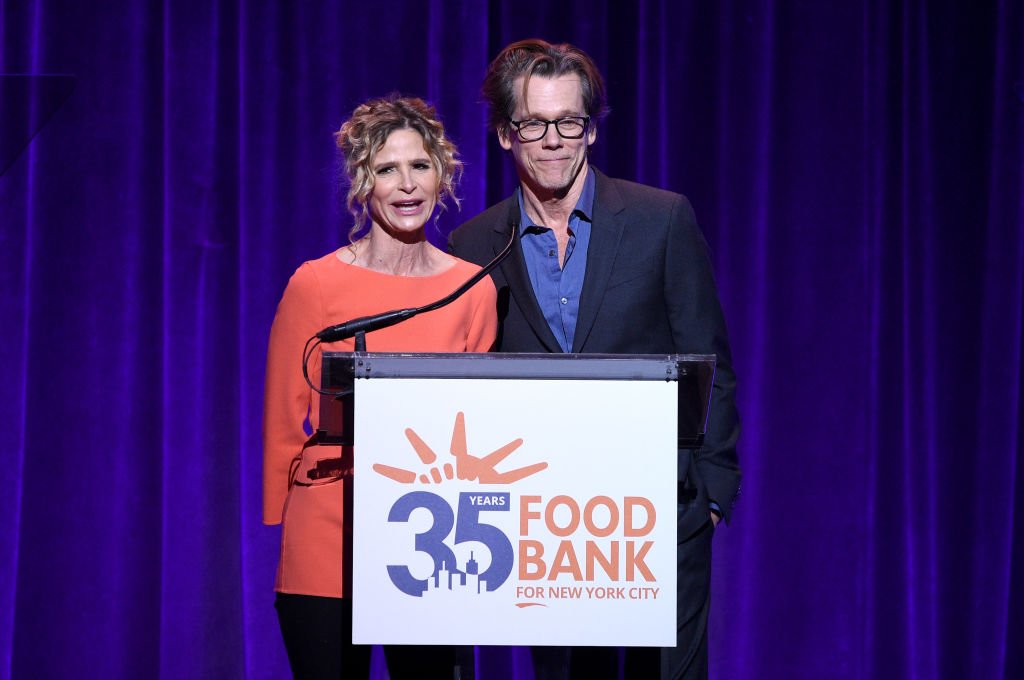 Actors Kyra Sedgwick and Kevin Bacon speak onstage during the Food Bank for New York City's Can Do Awards Dinner at Cipriani Wall Street on April 17, 2018 in New York City. | Source: Getty Images
EARLY LIFE AND CAREER
Sedgwick was born Kyra Minturn Sedgwick in 1965 in New York City. Her maternal side descends from German Jewish ancestry, and her father comes from a lineage of wealthy English descendants, the Sedgwicks.
The 56-year-old made her acting debut at 16 in a soap opera, and when she finished high school, she studied theater at USC. After meeting Kevin Bacon during Lanford Wilson's "Lemon Sky," she landed roles in several Hollywood movies.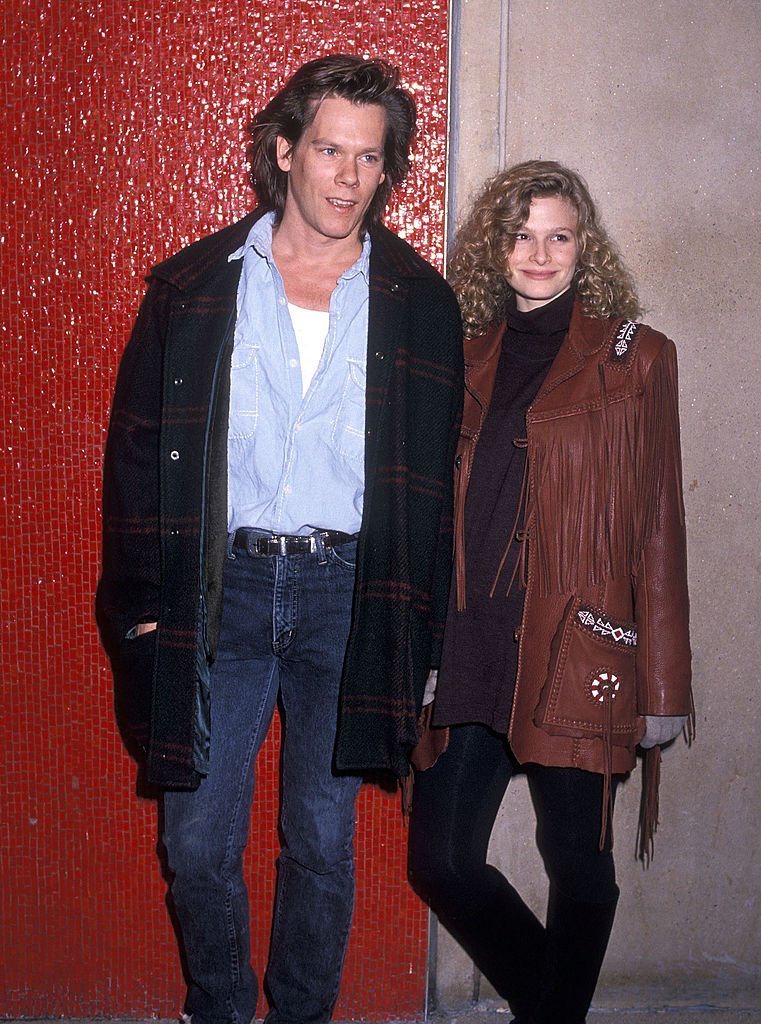 Actor Kevin Bacon and actress Kyra Sedgwick attend the Fourth Annual Tanqueray Second Stage Tournament to Benefit the Second Stage Theatre on February 20, 1989 at the Madison Square Garden Bowling Center in New York City. | Source: Getty Images
Her first major hit was the drama "Born on the Fourth of July," she co-starred with Tom Cruise. Other movies she participated in are "Singles" (1992), "Heart and Souls" (1993), "Phenomenon" (1996), "The Game Plan" (2007), and "The Possession (2012)."
Sedgwick is best known for her role as Deputy Chief Brenda Leigh Johnson in the crime TV series "The Closer." Her performances in the latter earned her a Golden Globe Award and an Emmy Award.
Seven years her senior, Kevin Norwood Bacon comes from Philadelphia, Pennsylvania. The Hollywood actor began his career at 17 as a theater actor when he moved to New York. Before "Footloose," he called the critics' attention to his performance at the 1982 "Diner."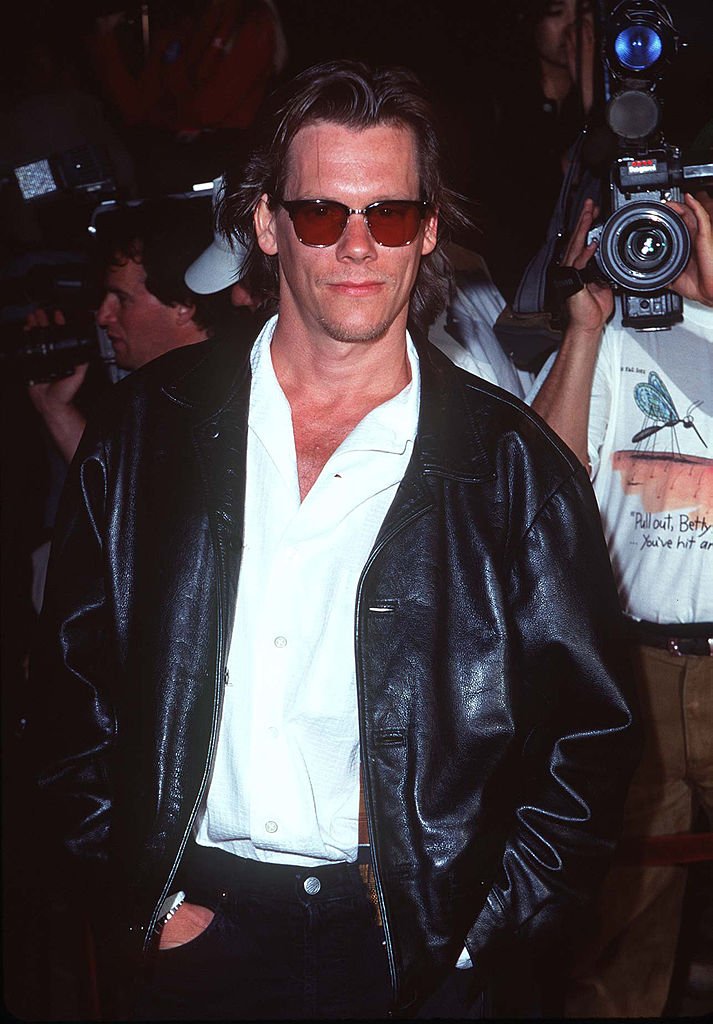 Kevin Bacon during "Twister" Los Angeles Premiere at Mann Village Theatre in 1996, Westwood, California, United States. | Source: Getty Images
The musical drama "Footloose" came the year after, making his breakthrough. The '90s turned into a prominent decade for Bacon. However, he fought to shake off his typecasting image from his two previous successful films for years.
He starred in blockbuster movies such as "Flatliners" (1990), "JFK" (1991), "Apollo 13" (1995), and "Sleepers" (1996). In the '00s, he appeared in "Hollow Man" (2000), "Frost/Nixon" (2008), "X-Men: First Class" (2011), "Black Mass" (2015), and "Patriots Day" (2016).
Please fill in your e-mail so we can share with you our top stories!