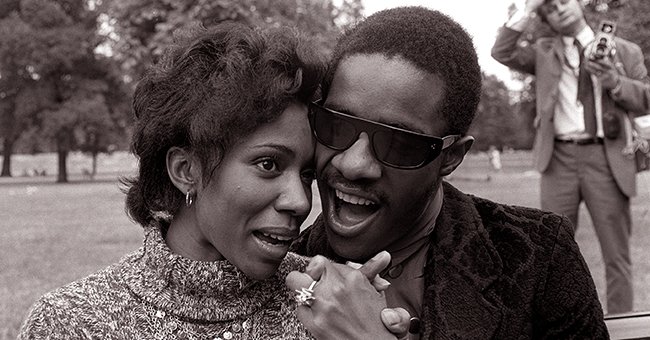 Getty Images
Inside the Death of Stevie Wonder's 1st Wife Who Succumbed to Disease at an Early Age in 2004
Stevie Wonder and his first wife, Syreeta Wright, were more than just lovers. They were close collaborators during their time together. She died after battling a disease in 2004 – here's what happened.
In 1968, Syreeta Wright, soul singer, and songwriter met Stevie Wonder while they were both working at Motown. There was an instant connection between the pair, and two years after meeting, they got married.
Their marriage was unsuccessful, however, and two years after, they decided to get a divorce. In the end, they remained close collaborators when it came to music as they realized they were better off as partners this way.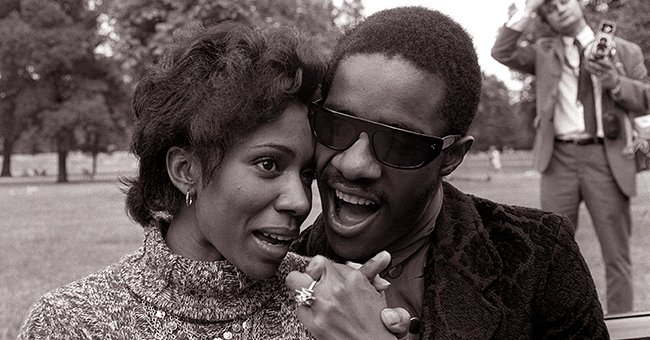 Stevie Wonder and his ex-wife Syreeta Wright circa the 1970s | Source: Getty Images
GREAT COLLABORATORS
Wright is responsible for Wonder's many tunes. This includes "Signed, Sealed, Delivered I'm Yours," "Never Thought You'd Leave In Summer," "If You Really Love Me," and other songs from his 1971 and 1972 albums.
Berry Gordy heard Diana Ross in Wright's voice. He considered her as the replacement for Ross when she left the Supremes.
WONDER WORKING ON SYREETA'S ALBUMS
Likewise, Wonder worked on some of Wright's albums, including "Syreeta" in 1972 and "Stevie Wonder Presents Syreeta" in 1974. They both realized that they were better off as partners at work and not in a romantic way. She once shared:
"I'm glad we did that album. It was very painful at the time, but we're still very close now. It's just we found we made music better than marriage."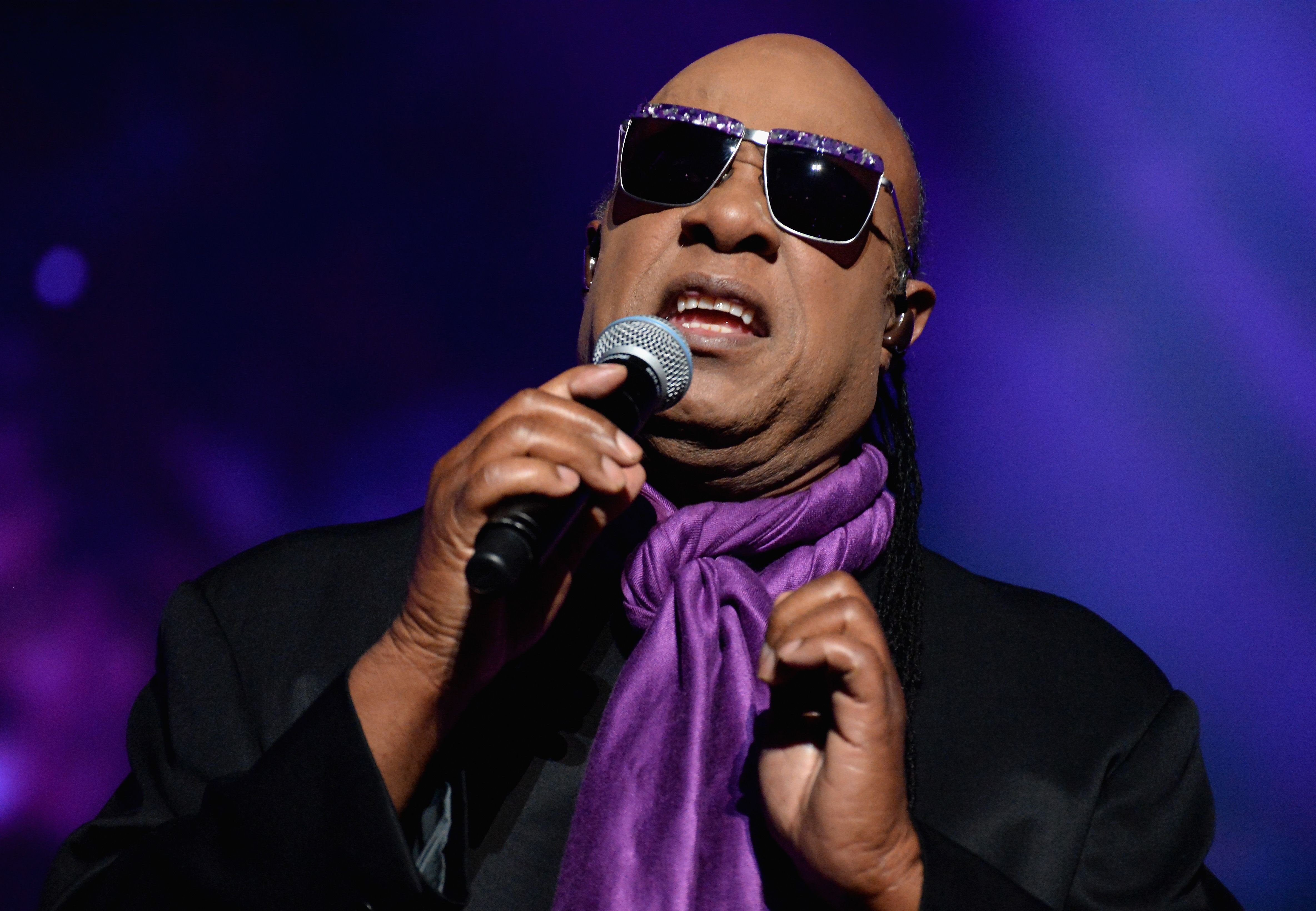 Stevie Wonder performs onstage during the 2016 Billboard Music Awards at T-Mobile Arena on May 22, 2016 in Las Vegas, Nevada | Source: Getty Images
MOVING ON WITH THEIR LIVES
It was a very painful time for Wright in part because Wonder would welcome his first child, Aisha, with Yolanda Simmons in 1975, just three years after their divorce.
Although they never had any children together, Wonder would go on to become a dad of nine children with several women. Meanwhile, Wright would also learn to move on and start a blended family of her own.
ABOUT SYREETA WRIGHT
Born Rita Wright in Pittsburgh, she started singing when she was only 4. Her dad was killed when she was a child after being deployed in the Korean war with the US army.
Her mom and grandmother brought her up in South Carolina and Detroit. While she knew she could sing at a young age, she wanted to become a dancer. Unfortunately, because of the cost of ballet training, she quit that dream.
HER START AT MOTOWN
In 1965, she was hired as a receptionist at Detroit-based record company Motown. Soon after being hired, she moved to the artist and repertoire department as the secretary of Mickey Stevenson.
After those in Motown discovered she had a singing talent, they would use her as backup vocals on tracks. Two years later, she got her big chance to record a song turned down by the Supremes.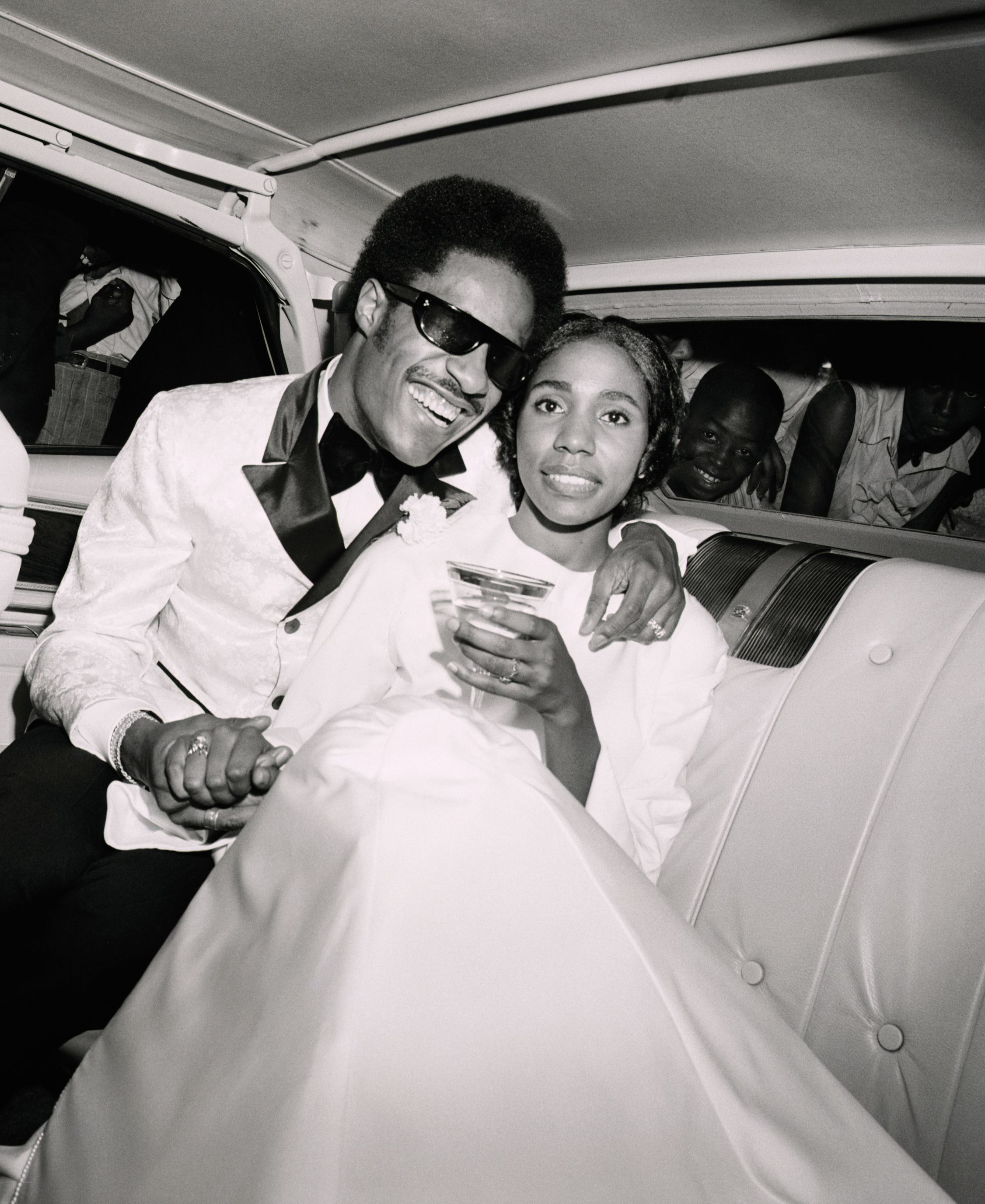 Stevie Wonder and Syreeta Wright following their wedding ceremony at the Detroit Bernette Baptist Church in 1970 | Source: Getty Images
THE START OF HER SINGING CAREER
After recording her very first song, it was then that she decided to change her professional name to Syreeta. The name was deemed more exotic and a lot more catchy.
It would take a couple of years before Syreeta was noticed in the US and the UK, but her slow start did not stop her from trying again. Even Motown founder Berry Gordy knew that Wright's talents were special.
BEING COMPARED TO DIANA ROSS
Although the recording wasn't a commercial success, Berry Gordy heard Diana Ross in Wright's voice. He considered her as the replacement for Ross when she left the Supremes, but she ended up meeting Wonder.
She was then in demand as a performer for other artists, including George Harrison, Michael Bolton, Quincy Jones, and others. She also sang on her ex-husband Wonder's songs until 1995's Conversation Peace.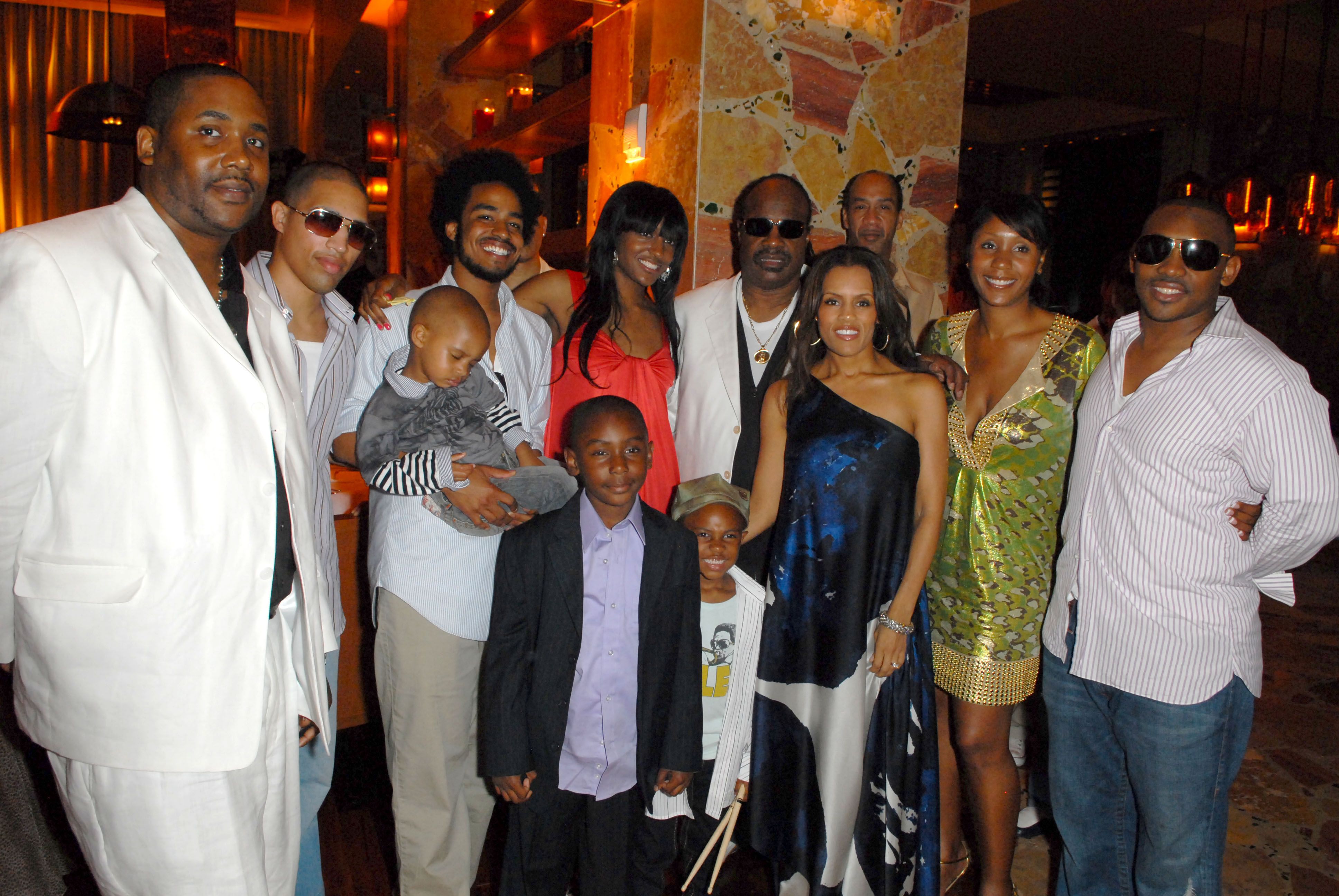 Stevie Wonder and his family attend Sol Kerzner's 57th birthday celebration at The Cove Atlantis Resort on Paradise Island | Source: Getty Images
LIFE AFTER STEVIE WONDER
After her relationship with Wonder, she married bass player Curtis Robertson Jr. At the time, she was at the peak of her career, collaborating with Billy Preston on songs for the film "Fast Break."
One song, "With You I'm Born Again," reached number 2 in the British charts behind Pink Floyd's "Another Brick In The Wall." Motown released the song in the US, and it was equally successful.
VENTURING INTO ACTING
Using her singing talent, she played Mary Magdalene in the US touring production of "Jesus Christ Superstar." In 2001, The Essential Syreeta album was compiled and released in the UK, the first place where her talent was widely recognized.
In the UK, producer Ian Levine also recorded her and other Motown veterans in the late 1980s. She sang a solo version of "With You I'm Born Again" and new duets with Preston.
HAVING HER OWN CHILDREN
As for her personal life, doctors previously told Wright that she would not be able to have children during her time with Wonder. One said that she had blocked tubes, and another said that being pregnant could lead to health problems.
She proved them all wrong when she gave birth to a total of four children with her second and third husbands named Hodari Robertson, Jamal Robertson, Takiyah Muhammad, and Harmoni Muhammad.
SYREETA'S BATTLE WITH CANCER
Her third marriage was to a Muslim man, so she converted to Islam despite being born and raised a Baptist. In 2004, she died at the age of 58 after a long battle with cancer.
The cause of Wright's death was congestive heart failure, which was a side effect of undergoing chemotherapy and radiation treatments for breast and bone cancer. She is currently buried in Inglewood Park Cemetery.
Wright is survived by her four children, and she remains a significant part of Motown's history. In total, she recorded six albums with Motown, two of which were produced by Wonder.
Please fill in your e-mail so we can share with you our top stories!