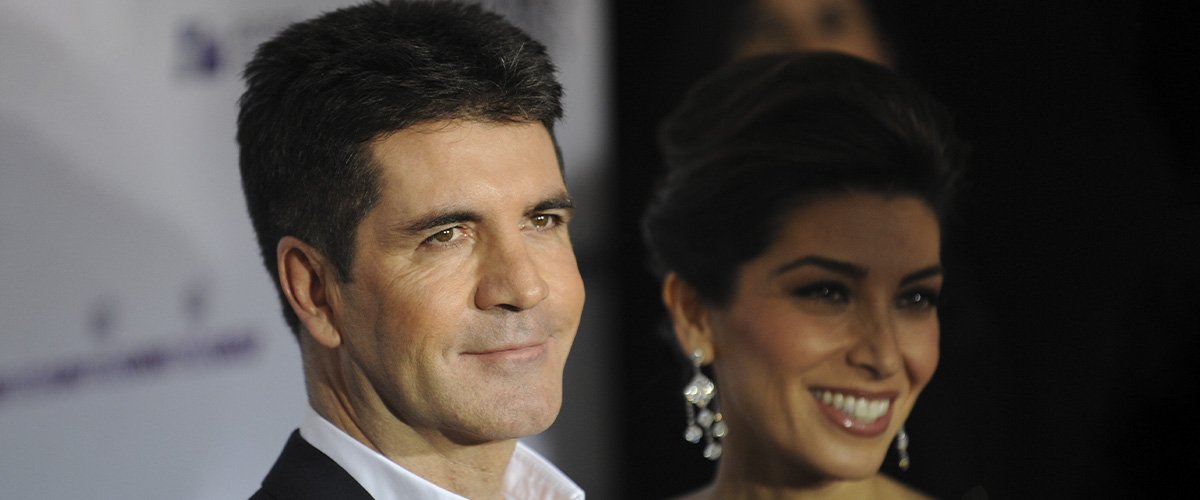 Getty Images
Simon Cowell Gave His Fiancée an Expensive House despite His Engagement 'Mistake'
Simon Cowell is the ultimate doting dad now. But before he became a dad with his new girlfriend, he was engaged to his makeup artist on the "American Idol" show.
Shortly after he proposed to Mezhgan Hussainy, the couple had a major fight which led to the dissolution of their engagement and the cancellation of their marriage plans.
Despite a broken engagement that lasted only one year, he ensured that he could still care for his ex-fiancée as he left her an expensive house.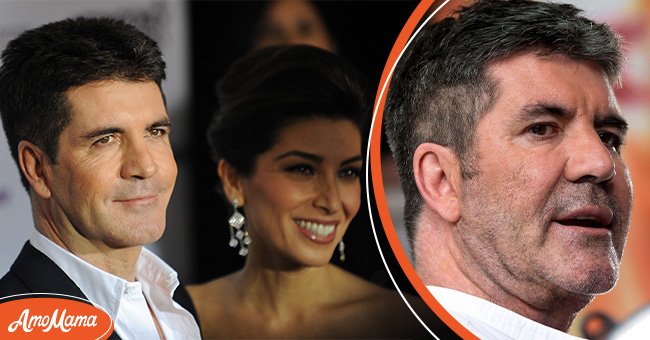 Photo of Simon Cowell and Mezhgan Hussainy at the 2010 International Emmy Awards on November 22, 2010, in New York and photo of Simon Cowell | Photo: Getty Images
SIMON COWELL AND MEZHGAN HUSSAINY
The former "American Idol" judge Cowell has a long and complicated dating history. He first met Hussainy while filming "American Idol" between 2002 and 2003, working as a makeup artist.
At the time they met, Cowell was still dating his then-girlfriend Terri Seymour. The pair allegedly began an affair before going public with their relationship in 2009 after his relationship with Seymour ended in 2008.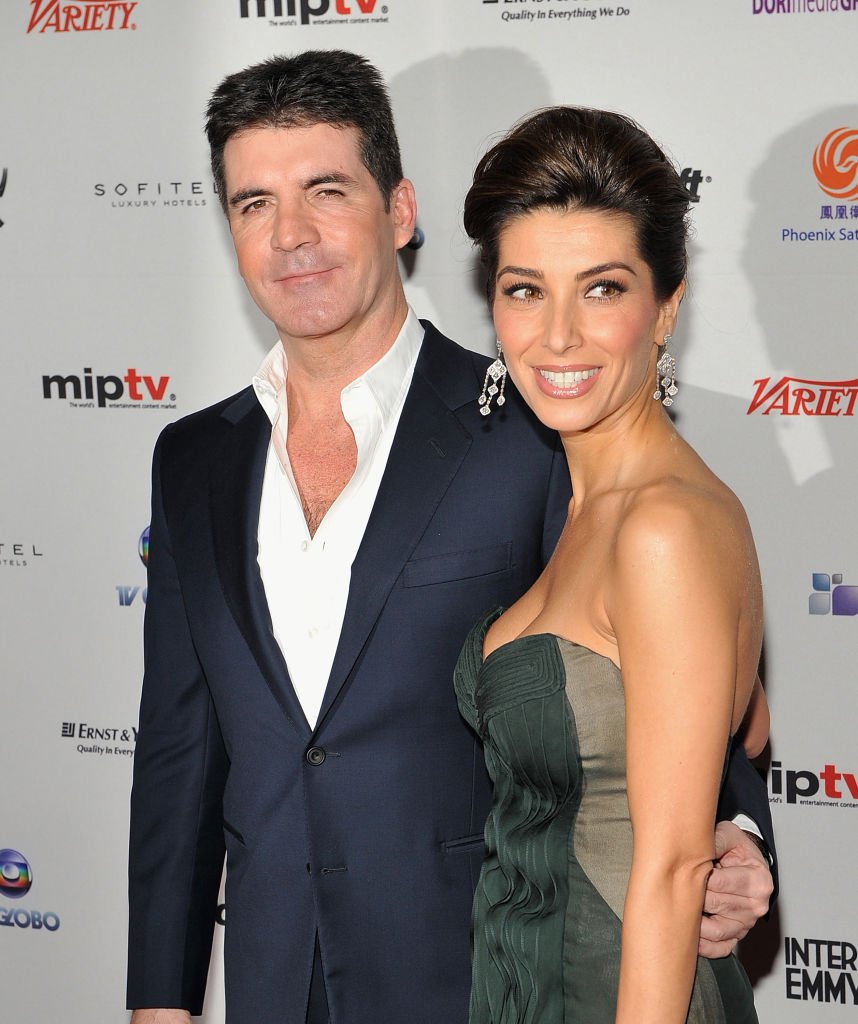 Simon Cowell and Mezhgan Hussainy at the 38th International Emmy Awards on November 22, 2010 in New York | Photo: Getty Images
It will be recalled that that was also when he met his current girlfriend, Lauren Silverman, when she was still married to her ex-husband. Their affair resulted in her husband asking for a divorce on the grounds of adultery.
Cowell and Hussainy got engaged on Valentine's Day in 2010. As with every parent, Cowell's mum wanted him to settle down, and his relationship with Hussainy seemed like the right time then.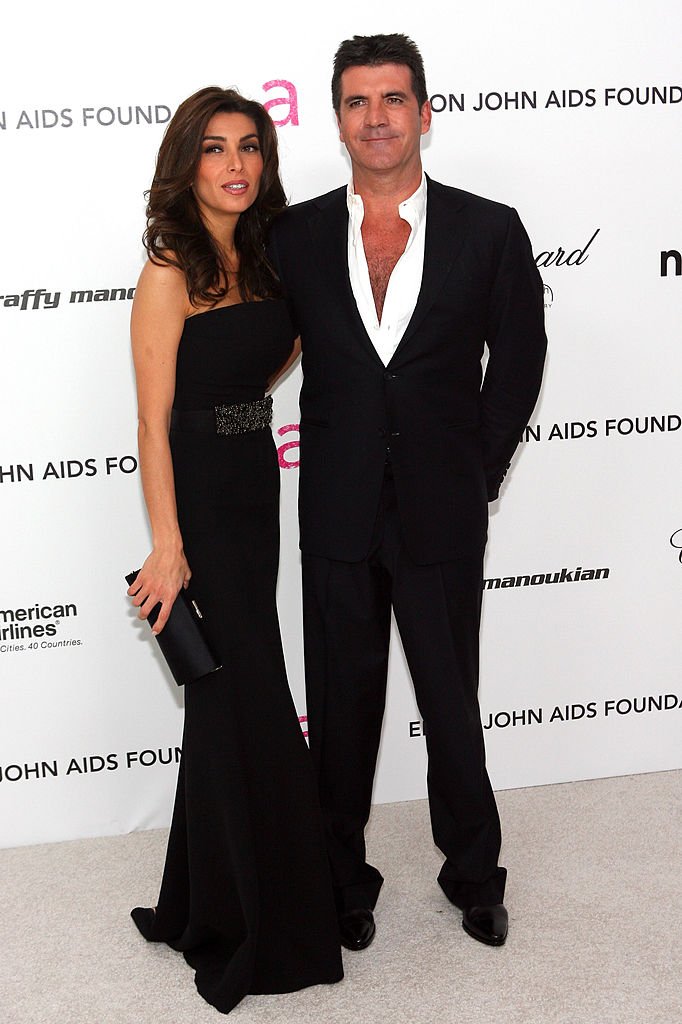 Simon Cowell and Mezhgan Hussainy at the 18th annual Elton John AIDS Foundation Oscar Party on March 7, 2010, in West Hollywood | Photo: Getty Images
The proposal took place in his bedroom at his home in Holland Park, West London. He had bought a £250,000 rectangular six-carat diamond ring set in platinum from Bond Street jewelers Graff.
When he popped the question, Hussainy was excited and accepted his proposal. The next day, he invited his mum to stay with them, and within forty-eight hours, he was sharing the news of their engagement.
Cowell was so smitten that he believed he had found the one as he said Hussainy was very special. For her 37th birthday in March 2010, he reportedly bought her a £65,000 1954 Jaguar XK convertible, a collector's item.
However, when they returned to Los Angeles, their relationship started to come apart. It started with Cowell's late-night schedules and long hours on set, which Hussainy could no longer handle.
At this point, Cowell's mother lived with them. It was said that Hussainy made little effort to get close to his family and would only come down to meet them later in the day.
Her attitude made Cowell's mother wary of the relationship. She was so shocked that Hussainy didn't show interest in anything. But she was not going to ruin her son's happiness with her concerns.
She said Hussainy was the only American she knew who didn't want to visit Buckingham Palace and the Tower of London while in England.
After the couple returned to Los Angeles, they met her parents, who gave their blessings for the marriage. By April 2010, the cracks in their relationship began to show due to work pressures.
In one of his mother's visits, she advised Hussainy to be gentle with Cowell even though he was late for dinner. Hussainy never took her advice and instead shouted at him.
Cowell's mother said that behavior made her stomach churn, and the tension was horrendous. The couple would later end the night in a heated argument.
When things got too heated, Cowell flew to London and informed his friends that he had made a big mistake proposing to Hussainy. His friends described him as feeling trapped in their Los Angeles home.
Cowell was weary of the burden and the toll the relationship was taking on him. On his return, he moved to a hotel to give himself time without her and to stop the feeling of suffocation when he was around her.
He described his relationship with her as one that was filled with blazing rows. He said:
"I'm attracted to crazy women. I encourage crazy behavior, and I make them crazy. I'm attracted to certain personalities who are difficult to control."
Even though he enjoys the fights he has with his women to avoid having dull girlfriends, the one with Hussainy was one he could not accept as she was unsympathetic and failed to understand the stresses in his life.
They both came to realize that he was a hopeless boyfriend and quietly called off their engagement. Her friends believed that she knew it would happen, and she was not bothered. She had also suspected he was cheating on her.
Friends of Cowell also believe that he can't stand the idea of marriage and its monogamy. After all, he's a ladies' man and does not want to lose his freedom.
She offered to return her ring to him, but he insisted that she keep it. He was very generous with all his exes and started dating other people immediately after their split.
In breaking their engagement, he made sure to leave her a consolation prize. He pledged to provide her with all her material needs.
In keeping his promise to provide for her, he transferred the ownership of his £5million hill-top house in Cole Place, Beverly Hills, to her.
When details of their relationship and breakup spilled in an unauthorized biography by Tom Bower titled "Sweet Revenge: The Intimate Life of Simon Cowell," his fellow judge, Sharon Osbourne, decided to speak up.
Osbourne claimed that Cowell was cheating on Hussainy with model Jasmine Lennard and "X-Factor" makeup artist Julia Carta. However, Cowell did not respond to her allegations.
In 2013, his affair with New York socialite Silverman broke the internet as she was married and her husband and Cowell seemed to be buddies.
When the news broke, she was already pregnant with Cowell's baby. The formidable and feared judge had met her when he spent several vacations with her family.
Considering that the Silvermans had been Cowell's friends for four years, the revelation in 2013 that she had become pregnant with Cowell's child was a bombshell.
The baby, Eric, was conceived while she was on a trip to London. Cowell made sure he was at her side and was thrilled at being a new dad.
She and her ex-husband hastily arranged a divorce, and relations between the two parties were so strained that Cowell was not allowed to meet or see Silverman's eldest son for the first few years.
Please fill in your e-mail so we can share with you our top stories!