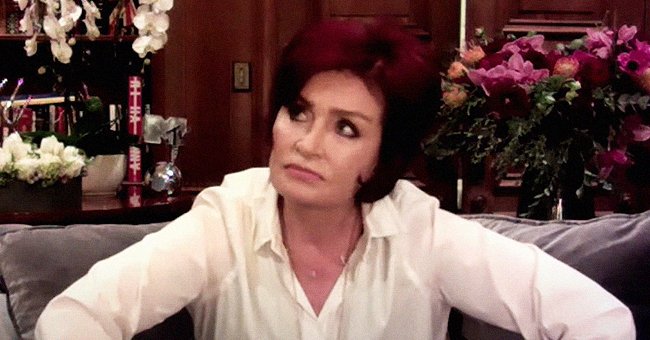 youtube.com/Megyn Kelly
Sharon Osbourne Slams 'the Talk' Co-stars & Showrunners after Ouster: 'They Are All Hypocrites'
Some public figures have been put in a fix in the spirit of cancel culture. One of them is the former co-host of "The Talk" Sharon Osbourne, who recently bashed the showrunners, calling them hypocrites.
Television personality Sharon Osbourne has always had a flair for the entertainment business. However, earlier this year, she was involved in a controversy that led to her exit from the daytime talk show, "The Talk."
Sharon Osbourne is a reputable TV personality who is married to the famous singer and songwriter Ozzy Osbourne. She has also shown over the years that she is one fierce lady who is unafraid to speak her truths.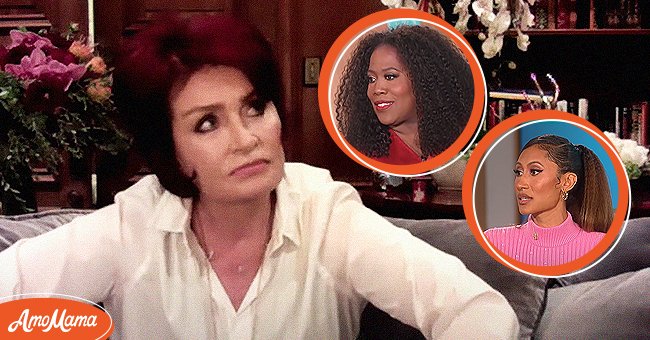 A picture of Sharon Osbourne during an interview with Megyn Kelly. Inserts: Sheryl Underwood and Holly Robinson Peete | Photo: youtube.com/Megyn Kelly, youtube.comEntertainment Tonight
It does not matter what the trolls, naysayers, critics, online bullies, or even daytime show producers think. Osbourne is ever ready to air her thoughts and opinion and remains unapologetic about it.
A few days ago, the former "The Talk" co-host confidently bashed the talk show showrunners and co-anchors months after her exit. Here is why Sharon left the show and why she shared such views about a network she worked with for about a decade.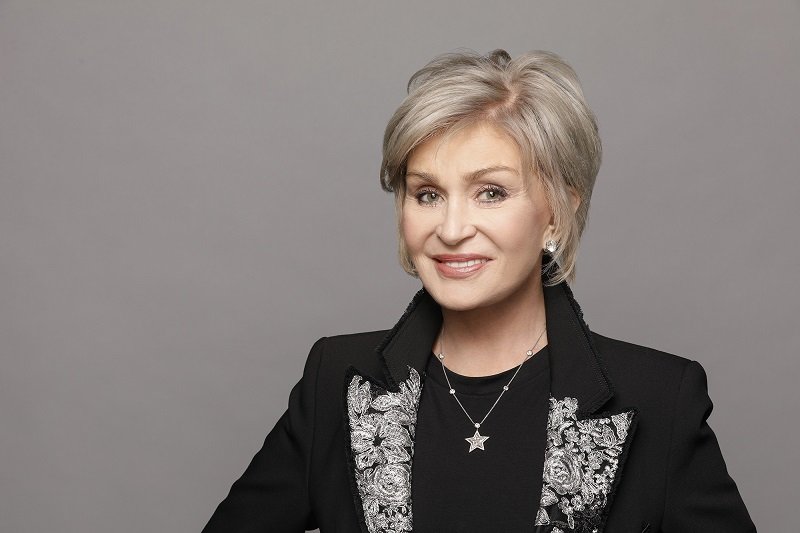 Sharon Osbourne in March 2020 in Los Angeles, California | Photo: Getty Images
EXITING "THE TALK"
Before this recent interview, Osbourne had no contact with her former network, CBS. The reason could be traced back to what happened just before Osbourne left the show.
Before their rift, Osbourne and her fellow co-hosts shared an amazing bond. Sadly, after she tendered her resignation in March, following an investigation, this relationship became severed.
Before the incidents in March, Sharon and her fellow co-hosts would have sit-downs to share their candid opinions about different issues.
One of these issues was former "Good Morning Britain" host Piers Morgan's thoughts on Meghan Markle and Prince Harry's interview with media mogul Oprah Winfrey.
Initially, Osborne had pledged solidarity with Piers Morgan. The British TV personality had left his job as a co-anchor on "Good Morning Britain" after bashing Meghan Markle over her revelations during her interview.
The Duchess of Sussex, a biracial woman, sat next to her husband, Prince Harry, and publicly shared details of her time as a senior member of the royal family with Winfrey.
She added that her mental health was in danger, following racist conversations about her child's complexion. After watching the interview, Morgan called her tales bluff before storming out of the studio where he worked, unapologetic about his behavior.
Morgan's conduct stirred mixed reactions from many internet users, and Osbourne, who considered him her friend, supported him via a tweet that read:
"@piersmorgan I am with you. I stand by you. People forget that you're paid for your opinion and that you're just speaking your truth."
As expected, many Twitter users jumped on the tweet to express their thoughts. A bulk of the comments were criticism, labeling Osbourne a racist.
Following the incident, co-hosts on the daytime talk show "The Talk" decided to discuss the issue. Sheryl Underwood, a black woman and Osbourne's co-star, touched down on Morgan's view, adding that her colleague supported him via her tweet.
Osbourne refused to back down, resulting in an altercation between the women on air. Neither of the co-hosts was willing to surrender their perspectives during the quarrel.
That was not all; another former co-host Holly Robinson Peete, a black woman, used the opportunity to call Osbourne out over an experience — an alleged racist remark that led to Peete's early termination from the network.
HOW DID OSBOURNE REACT?
Osbourne was not quick to respond to the critics, but she tendered an apology online. Her tweet did not renounce her views but explained the intentions following her Morgan solidarity tweet.
She explained that her heart had been full of love towards the black community, and she may have made some comments about people of color in the past, but those had nothing to do with their race, only a disparity in thoughts. In conclusion, she added:
"Please hear me when I say I do not condone racism, misogyny, or bullying. I should have been more specific about that in my tweet."
However, all the accusations and views led CBS to begin an inside investigation and share a statement that confirmed that Sharon's work was on the line.
During an interview in April, the accused also debunked Peete's claims about her discrimination. She added that she remains unafraid even though she believes her former co-workers have set her up.
She admitted to feeling hurt and angry simultaneously, which may have heightened her decision to leave the network. A few weeks after the incident, Osbourne tendered a resignation letter.
SHARON'S COMMENTS ABOUT "THE TALK" CREW
Four days ago, Osbourne revisited the past events and made a few shocking revelations. This time, she addressed everybody on the CBS crew.
The "The Talk" alum slammed her boss Amy Reisenbach, showrunners Heather Gray, and Kristin Matthews during an interview with Megyn Kelly.
She explained that they were her longtime partners and friends, but it took them seconds to lose their loyalty and tamper with her credibility as a TV host. Osbourne revealed that:
"These people that run this network, especially one that was failing. They are desperate to keep their jobs...they are all hypocrites, and they will do whatever they have to do to keep their jobs."
Osbourne claimed that the executives and so-called friends refused to support her during her last episode of "The Talk." She even emphasized that her friend, Underwood, did not look at her that day.
Osbourne explained that she swore at Underwood because she was angry and disappointed. According to the former host:
"Weak, weak women that didn't have the backbone to turn around and say 'this is suicidal…' they just hit me."
She further said that Underwood thought she was Gayle King, and she continued to hit her up like a journalist. Osbourne shares that this was a nightmare because the women kept the criticisms flowing for about twenty minutes.
For Osbourne, it remains a traumatic experience that she will not be able to recover from. It was especially traumatic since it happened on TV, in front of millions, by a friend she had bonded with for over a decade.
Please fill in your e-mail so we can share with you our top stories!