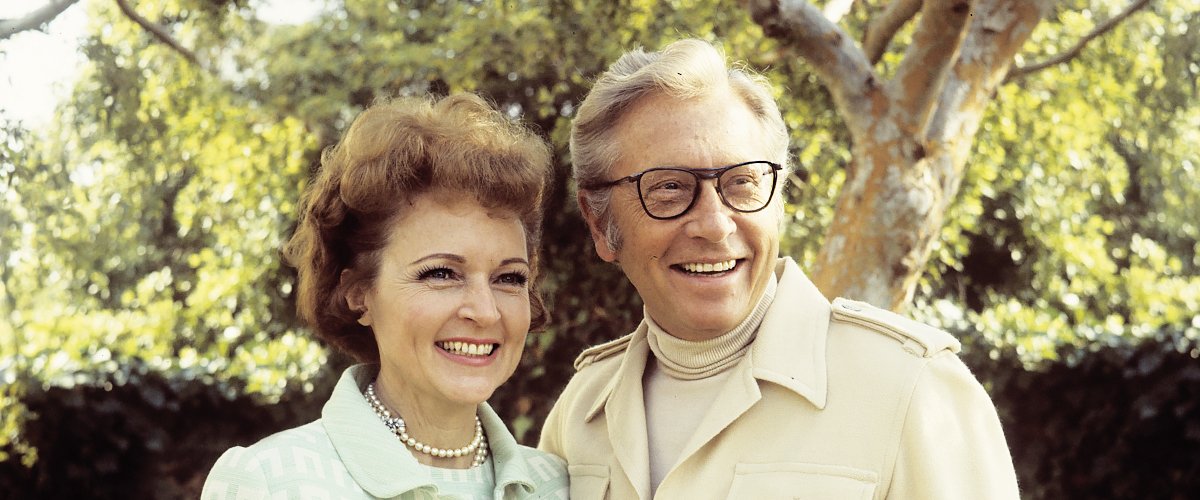 Getty Images
Betty White's 3 Stepkids Called Her 'Dragon Lady' & Husband's Daughter Was Opposed to Marriage
With no thoughts of having children of her own, veteran actress Betty White was a proud stepmother to three stepkids, and they got along so well with her that they call her 'Dragon Lady' lovingly.
In her book called "If You Ask Me (And of Course You Won't)," Betty White got candid about her entire life from personal to her showbiz career.
The comedienne unpacked everything from the reality behind red-carpet affairs to her beauty regimen. She also shared her life experience about being a public figure and her love for humans and animals.
FACTS ABOUT WHITE
The Hollywood icon had a career that spans farther than 80 years. White was an award-winning film and television actress and is known for TV shows including "The Mary Tyler Moore Show" and "The Golden Girls."
She won seven Emmy awards, three Comedy Awards, three Screen Actor's Guild Awards, and a Grammy. A pet enthusiast at heart, the 99-year-old was also an animal health advocate.
Growing up, she owned animal toys instead of dolls and wrote in her book that she spent all her lunch money on small blown-glass animal families at the toy store.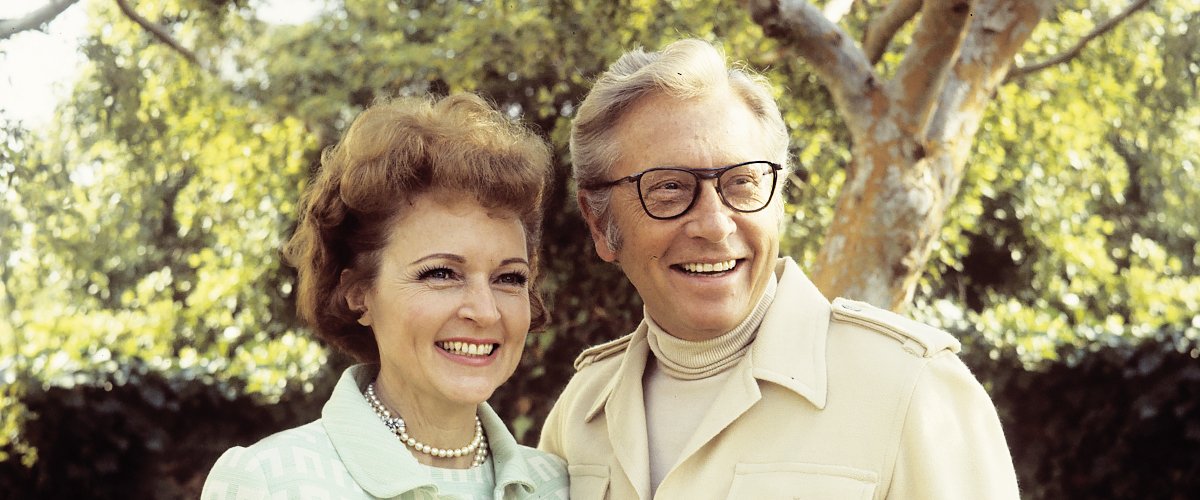 Allen Ludden at home layout - shoot date alongside Betty White on February 14, 1972 | Photo: Getty Images
NO KIDS
She revealed Barbara Walters once asked whether she ever had the desire to be a mom. The Illinois native explained the thought never crossed her mind saying:
"The answer is, I never did think about it."
White noted that many career women today would disagree, but she believes she would not have juggled her career while having kids.
The "Hot in Cleveland" alum strongly believed that somebody takes the short end of the stick at the end of the day, adding it is an individual choice.
White shared that her mother did not work and was at home full-time. The Hollywood icon added she did not think she would be able to do justice to her career and motherhood because of the type of mother she had.
A STEPMOM
Speaking about her stepchildren, the "The Proposal" star said she has the best stepchildren in the world. She revealed when she married her third husband, Allen Ludden; she became a stepmom to teenagers. White said:
"But we got along so great. So great, they called me 'Dragon Lady,' lovingly. Even after all these years, we love each other dearly."
White was a stepmother to her late husband Ludden's kids named David, Martha, and Sarah. Ludden welcomed his brood with his late wife Margaret McGloin, who died from cancer.
LUDDEN'S CHILDREN
David is the couple's firstborn, and they welcomed him on March 15, 1948. Reports state David received his Ph.D. from the University of Pennsylvania in 1978.
A few years later, he got a job as a history professor at the same institution. Now in his seventies, David currently teaches Asian History at New York University. He is the only stepchild who yields substantial results in a Google search.
The oldest daughter is Martha, born in 1950. According to reports, when her father remarried, she was not supportive of him and reportedly had anger towards White.
Martha opposed the marriage and was hostile towards her dad, making it clear she did not like her stepmom. A source revealed the father-and-daughter relationship was strained from the beginning adding Ludden's marriage to White made things even worse.
It remains unclear if Martha and White ever rekindled their relationship. Aside from that, Martha grew up to be successful and received her law degree in 1990. She now works with people who have disabilities.
The youngest sibling is Sarah, born in 1952. Unlike the rocky relationship between Martha and White, she had a great relationship with her stepmother. She often tried to intervene between White and Martha.
Sarah started her career as an audiologist and dancer, but she then pursued a career in karate. Together with her partner Nancy Lanoue, they opened up a small karate school called Thousand Waves.
WHITE'S LOVE LIFE
Ludden and McGloin were together for 18 years, but when she died in 1961, the game show host moved on with White, who was married twice before.
White first walked down the aisle with US Army pilot Dick Barker in 1945, but their marriage was short-lived as they divorced later that year.
The two met during World War II in Los Angeles. Barker proposed to her before he went overseas, and they exchanged love letters throughout the war.
After returning home, the lovebirds tied the knot, but White realized she had made a mistake within four months of their union. She later shared they married because they wanted to sleep together, saying:
"It lasted six months, and we were in bed for six months!"
Following their split, she married Lane Allen in 1947. However, their union only lasted two years, and the actor passed away in 1995.
The duo met when Allen showed up to scout new talent at the Bliss-Hayden when White was starring in their latest production. He introduced himself backstage after spotting her on set.
White was instantly flattered, and he asked her out. Soon after, they began dating till they tied the knot. However, their relationship went sour when Allen pressured White to give up her career two years into their marriage. It was a deal-breaker for her, and she refused. She said:
"When you have a calling, you have to follow it, so I made the choice, blew the marriage, and I've never regretted it."
White met her third husband, Ludden, when she made a guest appearance on a game show he hosted called "Password" in 1961. After that, the pair reunited for the play "Critic's Choice," where they fell in love.
A year later, they started dating when they did summer stock together in Cape Cod playing a married couple in the romantic comedy "Critic's Choice."
One night while performing on stage, they shared a long-extended kiss on the show to end it off, and White's then-boyfriend noticed the chemistry between them.
She soon realized that she developed feelings for him and later broke up with her boyfriend to focus on her transcontinental love affair with Ludden.
He later asked her to marry him, but White was reluctant, having gone through two failed marriages. Moreso, she was hesitant to move to New York, where Ludden worked and lived with his children.
It was a decision she later regretted deeply, saying she wasted a whole year giving him the back and forth on whether she would marry him.
Still, Ludden did not take no for an answer and instead chose to wear the engagement ring he had to propose to White on a gold chain around his neck, saying he would keep it until she said yes.
On Easter, he tried again by sending her a stuffed white bunny wearing gold earrings adorned with tiny diamonds, rubies, sapphires with a note that read: "Please say YES."
She called him right away to tell him she would marry him. The pair eloped and had a civil ceremony in Las Vegas on June 14, 1963, with his kids and her parents in attendance.
Sadly, Ludden died in 1981 after a battle with stomach cancer. When asked how she dealt with his passing, she shared there is no formula to dealing with death and that one should keep the person in one's heart all the time:
"Keep the person in your heart all the time. Replay the good times. Be grateful for the years you had."
Speaking on their marriage after he died, White said she only had one regret, and it involved her 18-year-old marriage with Ludden.
It was a decision she later regretted deeply, saying she wasted a whole year giving him the back and forth on whether she would marry him.
Since then, White remained unmarried and shared in 2017 why she never remarried after losing her spouse. She was asked in 2011 by the Daily Mail whether she would tie the knot for the fourth time and said:
"Once you've had the best, who needs the rest? The love of your life doesn't come along in every life."
ABOUT WHITE
Besides her love life, White is considered a national treasure and is known for her unique humor and unmatched wisdom. The beloved star began her Hollywood career in 1939 in radio.
She appeared in several game shows, sitcoms, and talk shows and made history by becoming the oldest host of "Saturday Night Live."
White was born on January 17, 1922, and grew up as an only child of Horace and Tess White, an electrical engineer and a homemaker. Sadly, she passed away a few weeks shy of her 100th birthday, on December 31, 2021.
Please fill in your e-mail so we can share with you our top stories!
The information in this article is not intended or implied to be a substitute for professional medical advice, diagnosis or treatment. All content, including text, and images contained on news.AmoMama.com, or available through news.AmoMama.com is for general information purposes only. news.AmoMama.com does not take responsibility for any action taken as a result of reading this article. Before undertaking any course of treatment please consult with your healthcare provider.