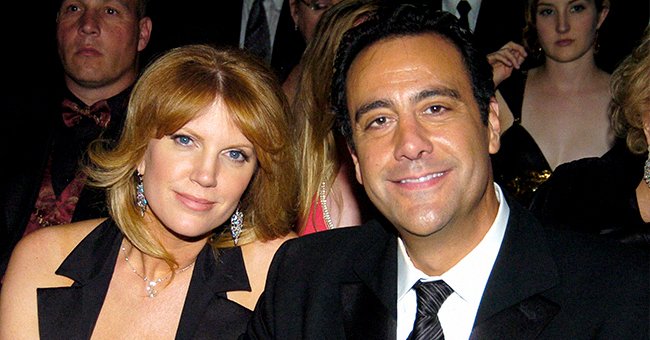 Getty Images
Brad Garrett Has 2 Kids with Ex-Wife Who He Split with after Rushing Marriage — Meet Them
Actor and comedian Brad Garrett is a father of two children. As a proud dad, he has been open about his love for them on his social media account. Meet the actor's look-alikes.
Acclaimed Actor Brad Garret is best known for his character as Robert Barone in the TV series "Everybody Loves Raymond." He first gained prominence as a stand-up comedian in the late 1980s.
Garrett played the voice of Auguste Gusteau in the animated movie "Ratatouille." He is also famous for his portrayal as single dad Douglas Fogerty in another TV sitcom, "Single Parents."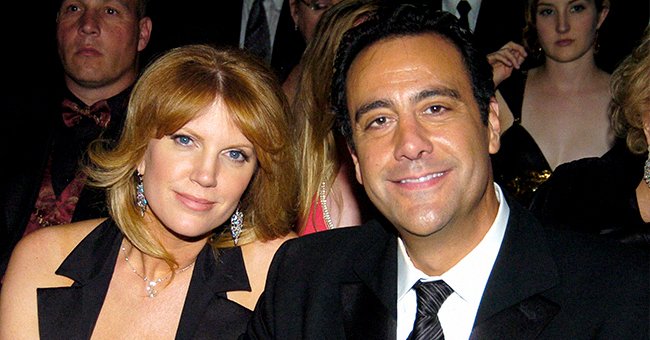 Brad Garrett and former wife Jill Diven attend the 56th Annual Primetime Emmy Awards at The Shrine Auditorium in Los Angeles, California in September 2004. | Photo: Getty Images
THOUGHTS ON SINGLE PARENTHOOD
In a 2018 interview, Garrett expressed his thoughts about being a single parent in the TV sitcom, saying there could be some advantages to being a single father. The 61-year-old actor jokingly said:
"Do it alone, so they can't go 'I'm going to mom.' 'No you're not! 'Cause I'm both. You're going nowhere. You're going here, or you're going to foster care.'"
The TV star also admitted he had concerns about older men becoming fathers. He observed that some dads aged 58 or 60 have small children but are unenthusiastic about actively spending time with them.
DIVORCE AND PRENUPTIAL AGREEMENT
In addition to discussing single parenting, Garrett also spoke about divorce in California and why getting a prenuptial agreement is important for men. He stated his thoughts about the prenuptial agreement:
"I think guys have to be smarter and wiser because people change, people change all the time."
On divorce, the veteran comedian shared that he was not a fan of the divorce law in California. The law requires estranged couples to have a 50-50 split of their shares in finalizing their divorce.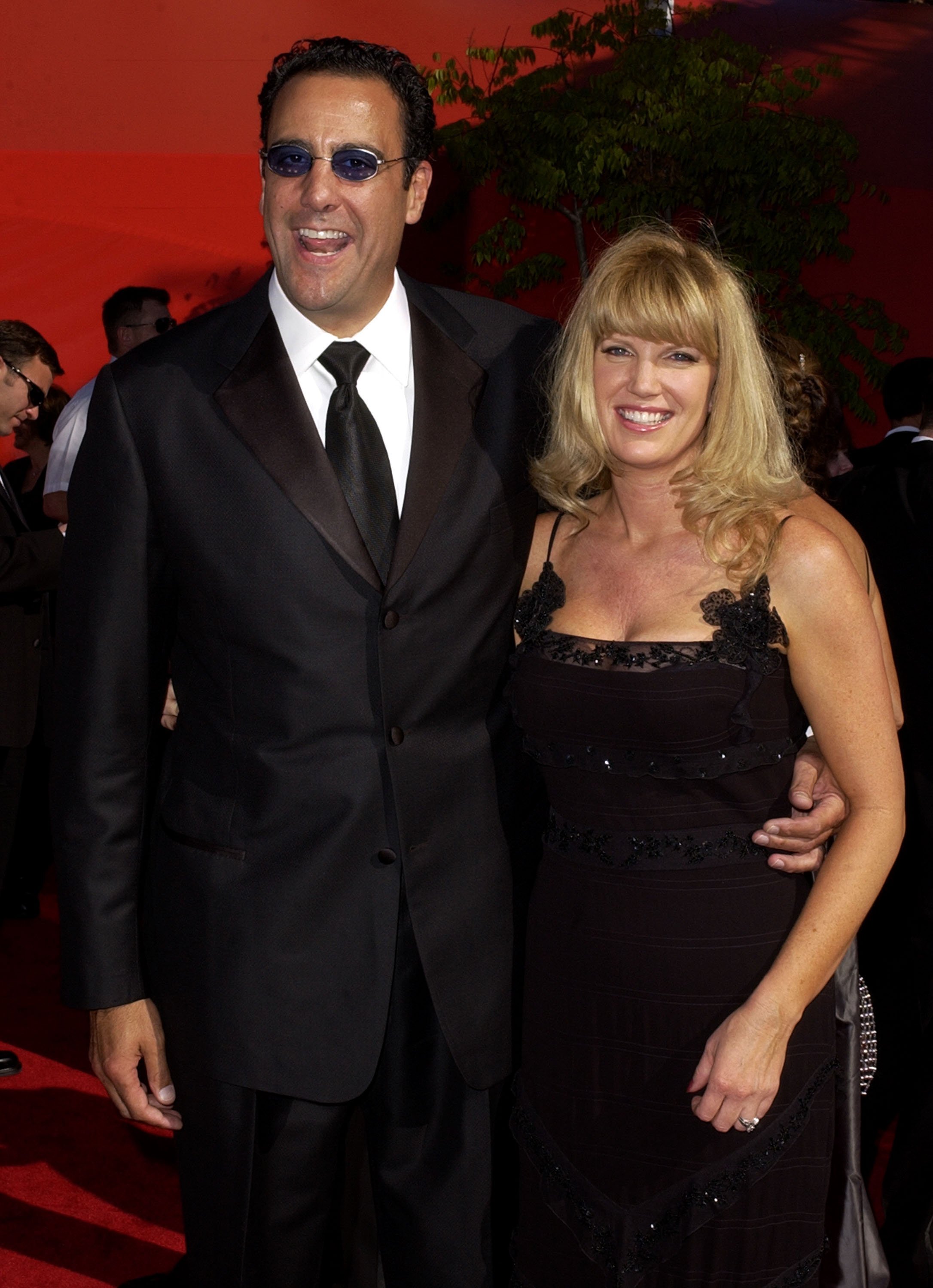 Brad Garrett and former wife Jill Diven at The 54th Annual Primetime Emmy Awards - in Los Angeles, California in September 2002. | Photo: Getty Images
For Garrett, he pointed out that splitting shares evenly seems "incredibly unbalanced" for him. He was previously married to his ex-wife Jill Diven for seven years.
Garrett has been paying $20,000 per month in child support, while $35,000 a month in spousal support.
Diven was a former cocktail waitress who the comedy star met in Las Vegas. Garrett also revealed he did not have a prenuptial agreement before entering marriage and hoped that other couples would learn from his experience.
GARETT'S TWO LOOK-ALIKE CHILDREN
Amid his split from his former wife, Garrett has been a proud father of two beautiful children. The TV veteran and Diven share daughter Hope Violet and son Maxwell Brady.
Maxwell, 23, and Hope share remarkable similarities with the "The Pacifier" actor. The siblings' undeniable resemblances have been evident in their famous father's social media feed.
MAXWELL GARRETT
Garrett welcomed Maxwell in October 1998. In 2019, he shared a series of photos in honor of Maxwell's birthday, including his son's adorable childhood snaps.
Another picture showed Maxwell posing in a serious face while leaning on a black car. One of the photos suggested that his son appeared to be taking a job in the medical field.
The "'Til Death" actor previously paid tribute to Maxwell during National Sons Day and expressed his gratitude for having the young man as his son.
Garrett donned a black and grey shirt in the snap, while Maxwell wore a white and black shirt and a matching cap. Fans in the comment section described the young boy as handsome.
HOPE VIOLET GARRETT
Meanwhile, Hope is Garrett's youngest daughter. Not much is known about the 21-year-old beauty's profession, but she has stellar looks, proving she could follow in her father's footsteps in entertainment.
The stunning young woman has exhibited her love for animals since she was a little girl. Hope often poses with the family pet cat and dog in her dad's Instagram photos.
She also seems to be a sports enthusiast. Garret's post includes a fun selfie with Hope at a hockey tournament where they donned matching jersey shirts while watching the game.
SHARING SPECIAL MOMENTS
While Garrett loves to flaunt his affection and love for his grown-up children online, he also loves to highlight important and unforgettable moments he shared with them over the years.
The renowned actor posted a heartwarming family photo in the recent New Year's celebration, including the family's two adorable pets. They stood in a garden as they brightly beamed in front of the camera.
Last Christmas, the proud dad shared several snaps of his family and friends during a Christmas parade in Malibu. The images featured several vintage cars trooped the streets with Christmas decor.
As he enjoys his time with his children at present, Garrett has been unashamed about giving the public a glimpse of his old self, back when Maxwell and Hope were still little.
Garrett took a trip down memory lane and unearthed an old photo of himself with his children during Halloween. The snap showed him dressed as a hippie while his daughter donned a Snow White costume and Maxwell a spacesuit.
In the caption, the "Finding Nemo" actor wrote how he missed the old days. Garret also expressed optimism and revealed that he has been looking forward to enjoying the spooky season with his children.
STAYING FRIENDS WITH HIS EX-WIFE
Garrett has been sharing joint physical and legal custody of his grown-up children with Diven, who he separated from in April 2006. They were engaged in 1998 and tied the knot the following year.
They finalized their divorce in 2007. Amid the couple's divorce, Garret has been on good terms with Diven, and their number one focus is their children. Diven stated they realized they were better as best friends.
She also shared that she had nothing but positive things to say about her ex-husband. Garrett has been paying $20,000 per month in child support, while $35,000 a month in spousal support.
A CHANCE AT LOVE
After nine years, Garrett has found another chance at love. The acclaimed book author has been engaged to his girlfriend, Isabella Quella, an actress who is two decades younger than him.
Despite their wide age gap, the two appear to be in love. Garrett proposed to Quella in the Winston Churchill suite at the Waldorf Astoria in New York City.
Please fill in your e-mail so we can share with you our top stories!