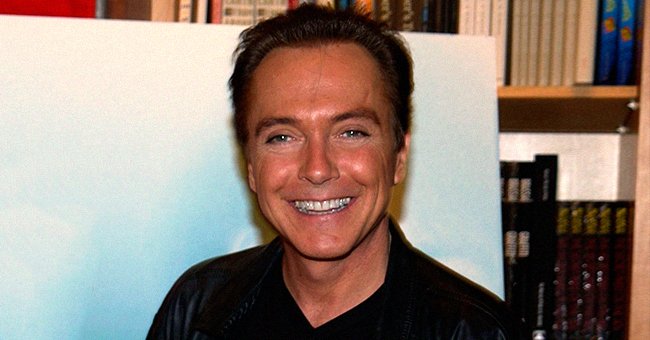 Getty Images
Meet David Cassidy's Son Who Bears His Image & Is Major Heir to His Million-Dollar Estate
David Cassidy passed away in 2017 and left his estate to his second child, Beau Cassidy, who followed in his father's footsteps into the music industry.
"The Partridge Family" Actor David Cassidy lived a successful life. He had an accomplished professional career and an interesting personal life that saw him marry three times and welcome two children, Katie and Beau.
He passed away on November 21, 2017, from organ failure at the age of 67. However, several months before his passing, he revealed he had dementia.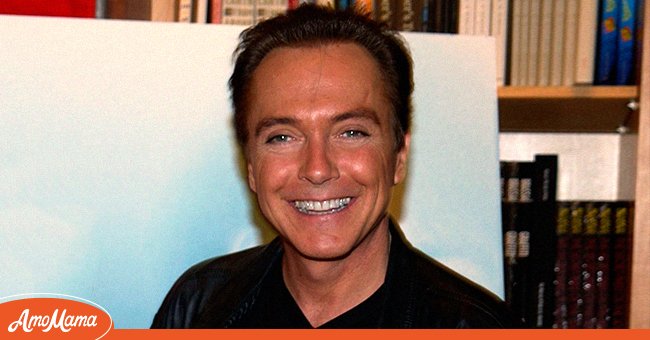 David Cassidy pictured promoting and signing copies of his latest CD, "Then And Now." | Photo: Getty Images
Beau was the one to post about his father's worsening condition. At the time, he took to his father's Facebook page to inform Cassidy's fans that he was ill but was receiving the support he needed.
Following his famous father's death, Beau penned a touching message alongside a throwback picture of them in a since-deleted post on his Instagram account.
Beau was Cassidy's youngest child. His mother was Cassidy's third wife, Sue Shifrin. The former couple tied the knot in 1991 but divorced in 2014.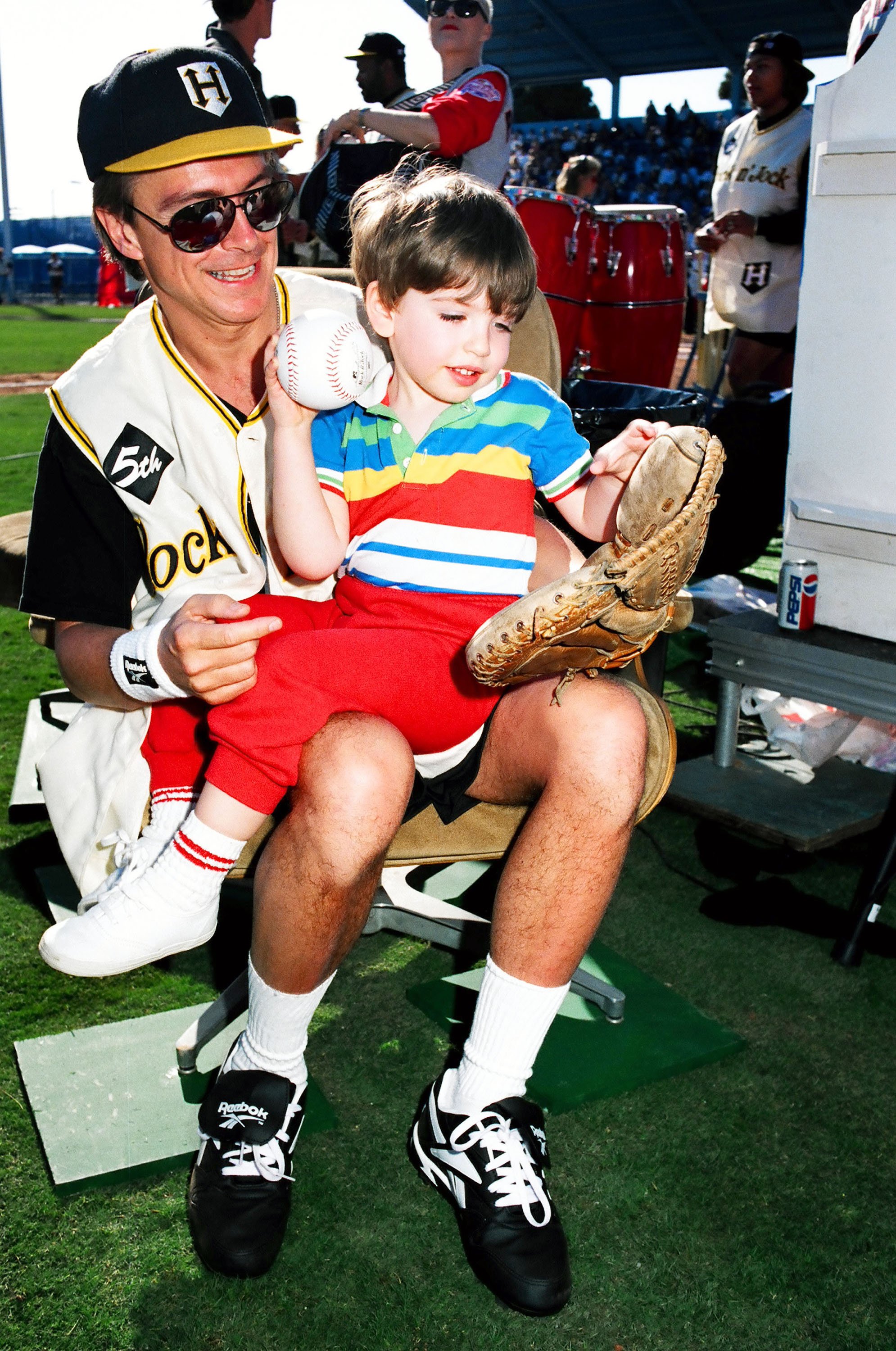 David Cassidy and his son Beau Cassidy pictured at MTV's 3rd Annual Rock 'n Jock Softball at Memorial Park, 1992, Long Beach, California. | Photo: Getty Images
Cassidy had spoken warmly about his lookalike son in the past. During a 2009 interview with People magazine, the singer remarked that he was such a beautiful person and:
"He's just one of the best people you'll ever meet in your life and it's that that I'm proud of."
Unfortunately, Cassidy was not as close with his "Arrow" Actress daughter, Katie. He stated that he did not raise her, although he was her biological father in the same interview.
The "Gossip Girl" actress lived a "completely different life" with her mother, former Model Sherry Williams. However, he did state that he was proud of her, and she was very talented.
Considering his non-parental relationship with his daughter, it was not surprising that the actor left his entire estate and life insurance policy to his son.
According to The Blast, Katie was left out of Cassidy's will. At the same time, Beau potentially inherited up to $1.86 million, which was a lot more than Cassidy's estate was initially estimated.
In 2018 the outlet reported that Cassidy's estate was estimated to be worth $150,000 in assets. However, there were fears the amount would decrease after paying off Cassidy's debts, which totaled over $180,000.
However, the actual sum was more substantial. After paying Cassidy's debts, the singer's heirs were left with assets and cash valued at around $230,000.
Furthermore, Beau was the beneficiary of Cassidy's retirement plan, which was more than $450,000. He was also the beneficiary of his father's life insurance policy, estimated at $1 million.
Besides being an heir to a large fortune, Beau is equally talented as his father, sister, and many famous relatives. He is a brilliant musician in his own right.
While growing up, he enjoyed many roles in productions put on by his high school, University School of NSU. He then studied at Boston University School of Theater.
At 16 years old, he played the role of Mickey Johnston in Stagedoor Manor's production of "Blood Brothers," which was the same role his father once starred in.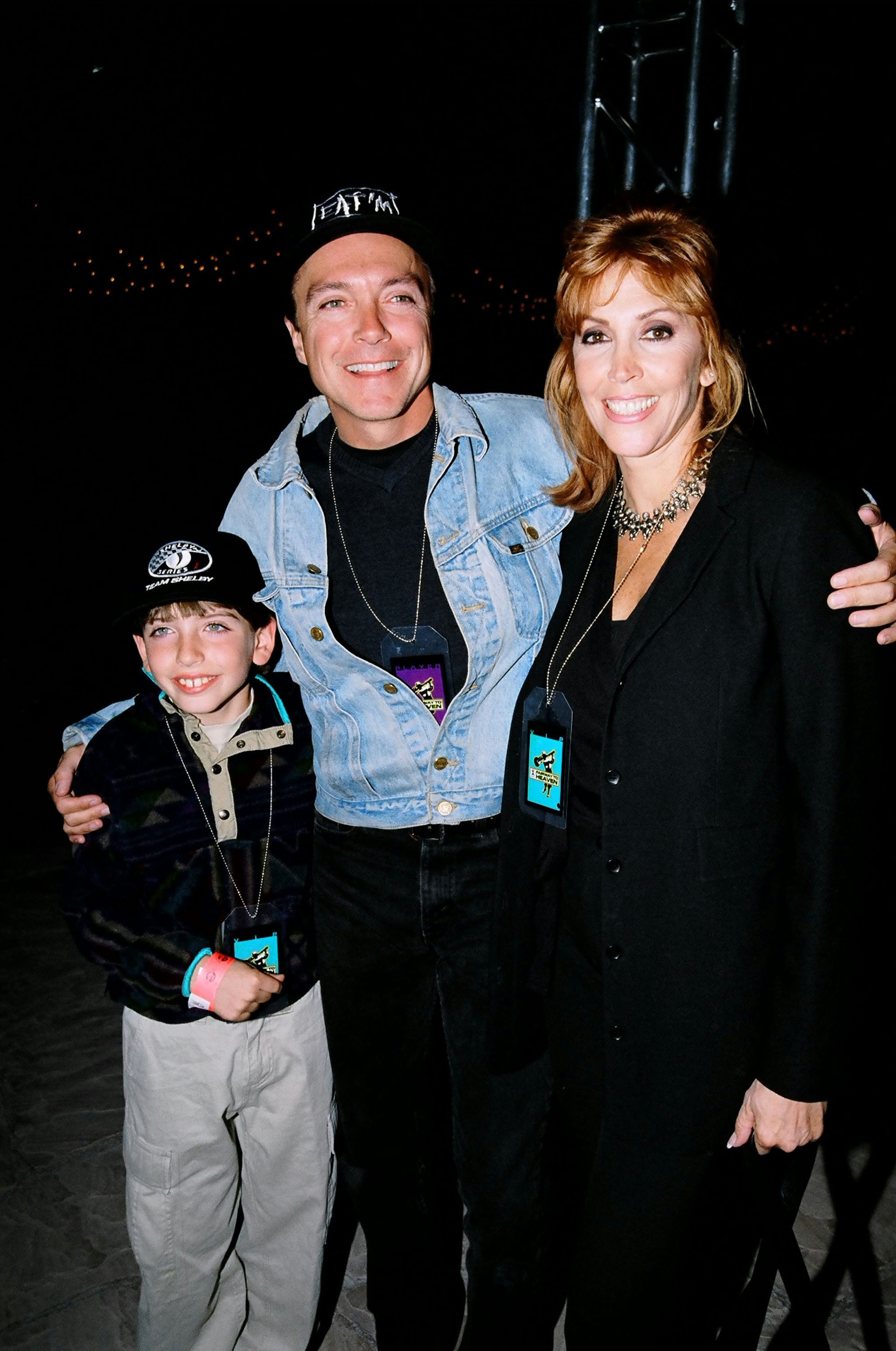 Beau Cassidy, David Cassidy and Sue Shifrin at he 1998 Fairway to Heaven Golf Tournament, Las Vegas, Nevada. | Photo: Getty Images
So far, Beau has two acting credits to his name. According to his IMDB page, he starred in Netflix's "Mama Claus: Deck the Halls with Guts" as a character named Freddy and in an Indie film called "Mr. Wright." He played Jack Wright.
He auditioned for "The Voice" in 2015, but none of the judges turned around despite his talented vocals. Judge Adam Levine reasoned that Beau let his nerves get the best of him and encouraged him to hone his skill.
Beau also has a Facebook page where he shares information about his music and various performances. However, he has not updated the page since 2016.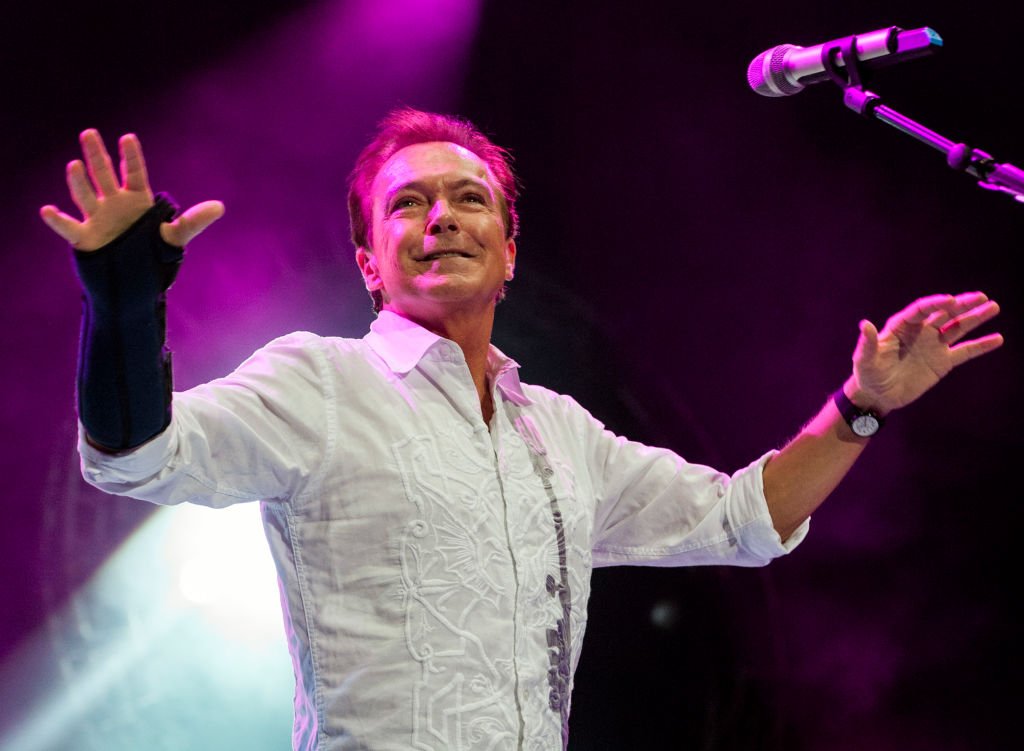 David Cassidy pictured on stage at the UK Once In A Lifetime Tour at LG Arena, 2012, Birmingham, United Kingdom. | Photo: Getty Images
He has worked with a few of the industry's greats, including Terry Britten, a songwriter, and producer who won an Emmy for the Tina Turner song, "What's Love Got To Do With It."
Although he has been silent over the last few years, there is no doubt that Beau could achieve a fantastic career with the talent that runs through his family.
Beau's father rose to fame in the '70s as a heartthrob on "The Partridge Family." He played teen idol Keith alongside his musical TV siblings and TV mother, Shirley Jones, his real-life stepmother.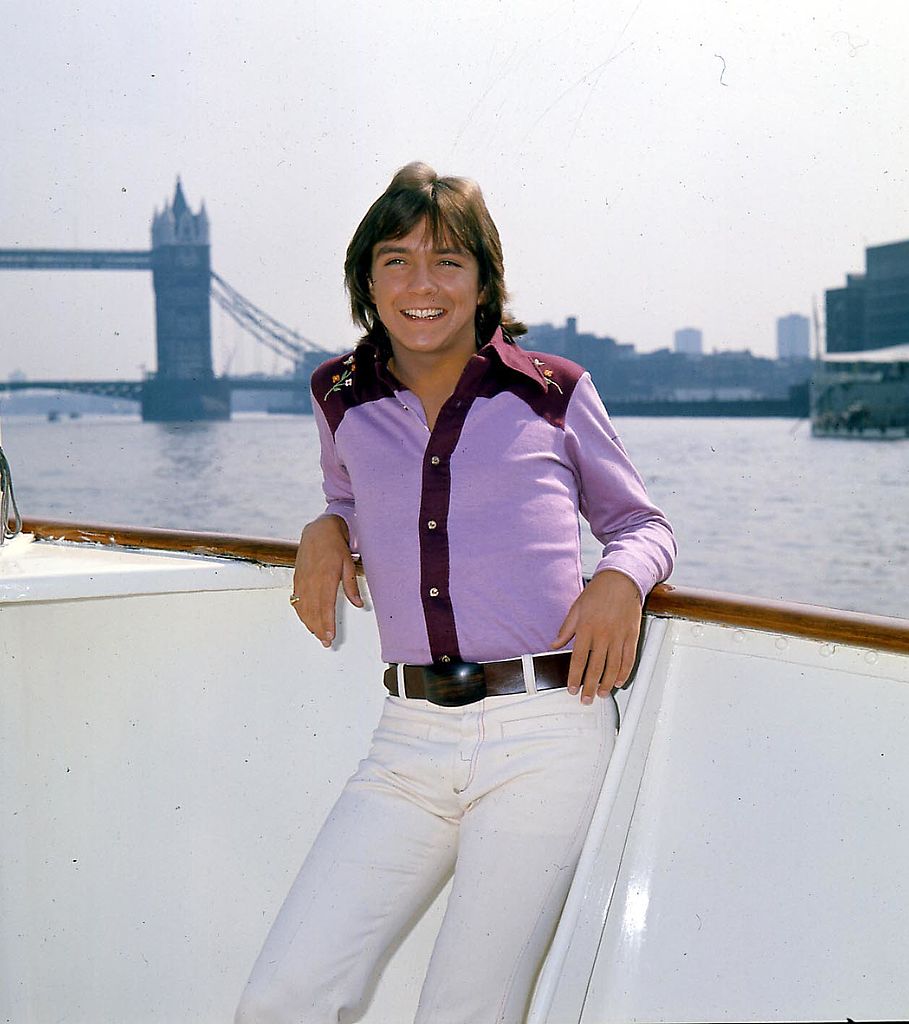 David Cassidy pictured in the UK in 1972. | Photo: Getty Images
Interestingly, within the cast, only Jones and Cassidy could sing. So they were the only cast members whose voices featured on "The Partridge Family" records.
After his successful run on the sitcom, Cassidy continued to make records and perform. He performed in plays and during his many tours, which continued a few years until his passing.
However, the actor who also allegedly struggled with dementia appeared on "Dr. Phil" the same year he passed to discuss it. He told the host, Phil McGraw, that he began to worry because:
"When friends of yours or family members begin to tell you and say to you—'Remember?...'—and there's no memory of it, that's when I began to be very concerned."
Cassidy's mother, Evelyn Ward, suffered from the condition too. Furthermore, during the "Dr. Phil," segment Cassidy turned to his son and asked him to find a way to let him go.
However, a few months before his passing, the actor revealed the diagnosis had been a lie despite his admittance to having the neurodegenerative disease.
In 2018, the documentary "David Cassidy: The Last Session" released an excerpt that stated Cassidy had told producers that his problems were due to alcoholism.
During a recorded telephone conversation after an emergency hospital stay, Cassidy told a producer that he had liver disease and there was never any evidence he had dementia. He said:
"There is no sign of me having dementia at this stage of my life. It was complete alcohol poisoning. The fact is, I lied about my drinking."
Over the last several years before his death, the actor had struggled with alcohol abuse and was arrested for drunken drinking three times between 2010 and 2014.
The 2014 arrest resulted in him going to rehab as it was a part of his sentencing. The "Cherish" singer told producers the drinking was an attempt to cover up his "emptiness" and "sadness."
At the time, his son Beau released a statement about the documentary. He stated that the Cassidy family was not affiliated with the documentary and said:
"We, the Cassidy family, were not affiliated with the A&E documentary. All we are interested in is maintaining the legacy of the icon he was."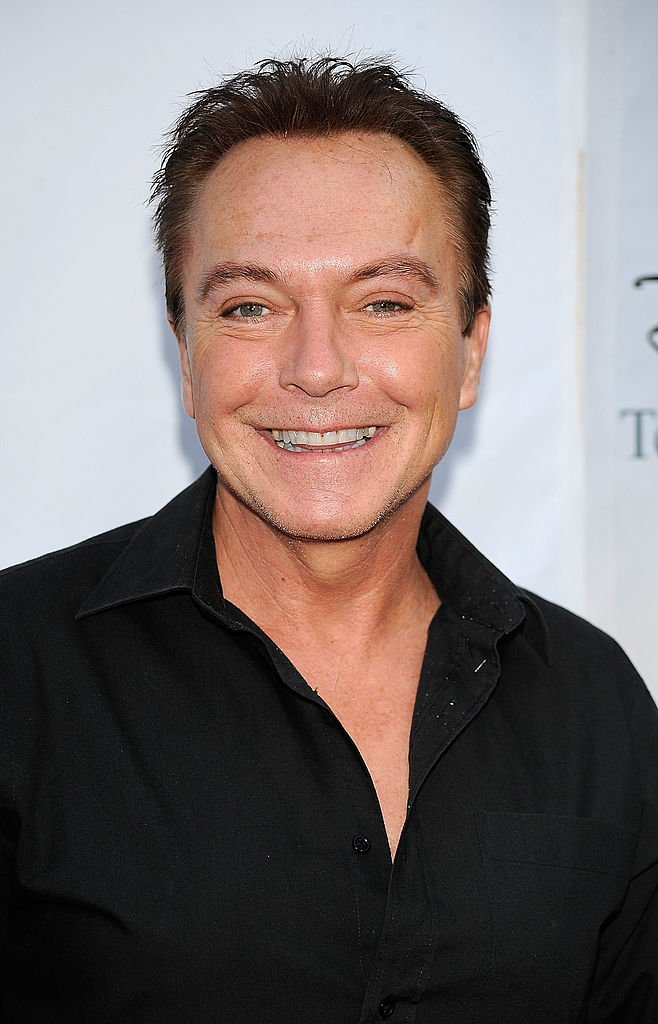 David Cassidy pictured at the Disney-ABC Television Group Summer Press Tour Party, 2009, Pasadena, California. | Photo: Getty Images
The documentary chronicled Cassidy's struggles and his attempt to make a comeback and cope with the disease. It was scheduled to be broadcast in June 2018 on A&E.
Cassidy's two children and his half-brothers survived him. Although he is gone, his legacy continues in his work and children, who followed in his acting and musical footsteps.
Please fill in your e-mail so we can share with you our top stories!
The information in this article is not intended or implied to be a substitute for professional medical advice, diagnosis or treatment. All content, including text, and images contained on news.AmoMama.com, or available through news.AmoMama.com is for general information purposes only. news.AmoMama.com does not take responsibility for any action taken as a result of reading this article. Before undertaking any course of treatment please consult with your healthcare provider.