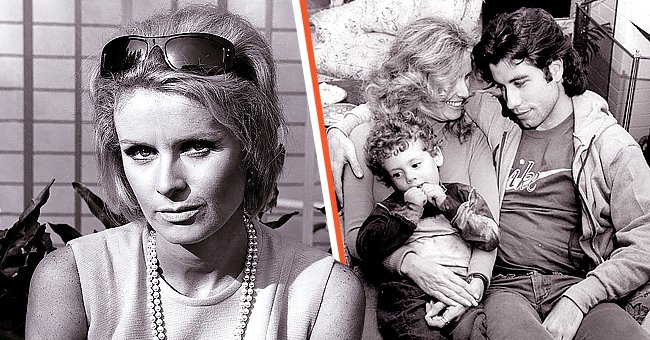 Getty Images
Diana Hyland Died Leaving behind Son - John Travolta Lost a Battle over Him to Addicted Dad
When American actor John Travolta met Diana Hyland, they instantly connected, but things, unfortunately, did not work out as they had planned.
Travolta was 23 years old and on the set of the movie "The Boy in the Plastic Bubble" when he met Hyland, who was 41 years old and was cast to play his mother in the movie.
The 18 years age difference between them did not matter as they both instantly fell in love with each other. Travolta reportedly said he had never been so deeply in love with anyone as he was with her.
He admitted they reveled in each other's presence immediately after they met, and their relationship became romantic a month after that. The actor revealed that he thought he would never have a successful relationship with anyone before meeting her.
Coincidentally Hyland felt the same way too. However, they both were wrong, and Travolta admittedly had the most fun of his life with her.
During their whirlwind romance, the lovebirds planned to take their relationship a notch higher and thus went house hunting. Travolta decided to move in with his lover after finding the perfect house.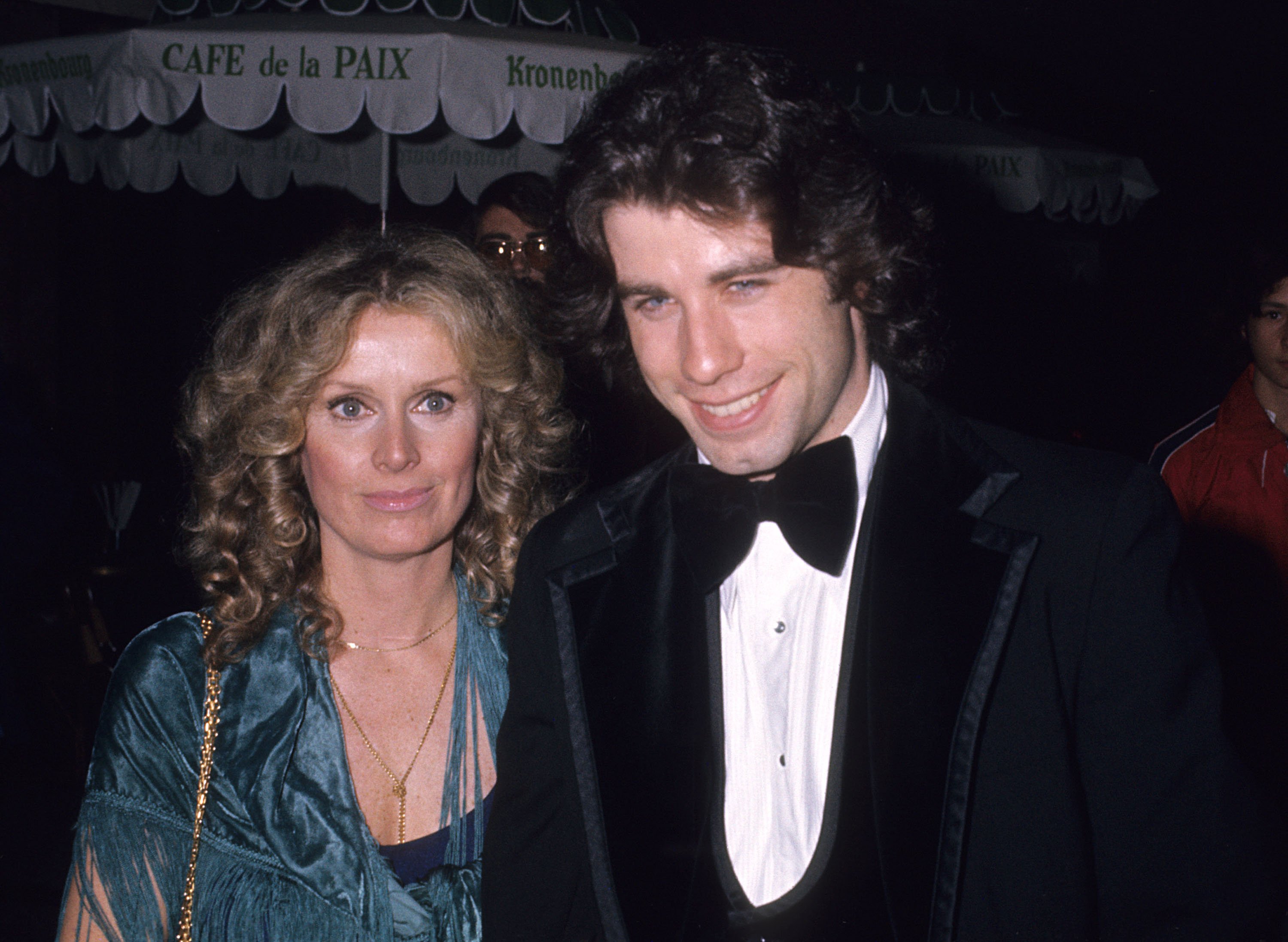 John Travolta and Diana Hyland sighting in LA on December 8th 1976 | Source: Getty Images
Travolta also had the intention to marry his beloved right after he finished filming the movie "Saturday Night Fever." Unfortunately, things did not go as planned; Hyland died of breast cancer shortly after. The premiere of the movie was months after her death.
Even though she had surgery to remove the affected breast two years before her death, Hyland still succumbed to the horrible illness. She had found out she was going to die two weeks before her end.
Hyland died in Travolta's arms in the middle of filming "Saturday Night Fever," He reportedly felt her last breath. At her memorial, Travolta wore a white suit that they had picked out together for the trip they planned to take to Rio after the actor was done filming.
Before her death, Hyland asked Travolta to promise her he would continue working even if she was not around to witness things anymore. The actor said that promise and Scientology were what kept him going with his dedication to work.
He also admitted to constantly feeling Hyland close with him and how happy he was to have made her happy in the days leading up to her death. Hyland was survived by her son Zachary Goodson.
ZACHARY GOODSON'S LIFE AFTER HYLAND'S DEATH
Hyland's son, Zachary Goodson, was only three years old when his mother died. Travolta and his sister tried to adopt him after, but his father was naturally given custody. Goodson would later admit that his father cheated on his mom frequently when they were together.
According to Goodson, his father had his demons to face at the time as he would party every night and get high on alcohol and drugs. This and a couple of other reasons were why the Travoltas felt he was unfit to care for Goodson.
Also, as part of Goodson's father's woes, he once reportedly interviewed his son's second nanny Merryl at 2 a.m. in the middle of a party while Goodson was asleep.
He was drinking alcohol and taking drugs with his guests as he was conducting the interview. Merryl, from Wales, previously worked as a waitress at a whiskey bar where his father got drugs from a bouncer named Robbie.
It was from the bouncer that he asked for a nanny recommendation, specifically someone good with kids. Merryl was only about 23 years old at the time and was very good with Goodson.
She had a boyfriend who was very interested in soccer and would play with the young boy. Goodson claims there was a time a crazy fan tried to take him out of school, and the school authorities contacted his dad.
After that incident, they moved to lake Arrowhead two hours east of Los Angeles, and he was about seven years old at the time.
Goodson felt abandoned when his dad took him to Lake Arrowhead as Merryl, who did not want to be isolated with them on the mountain, resigned as his nanny.
However, they made contact years later on Facebook, and he traveled down to visit her. Goodson admitted he loved reconnecting with her.
Also, Goodson said his dad had "blue robe days" where he would just wear his blue robe without taking his shower or doing anything all day long until nighttime when he would start partying again.
He stopped celebrating Goodson's birthdays, Christmas or Hanukkah and also would not take him on vacations. At the time, all Goodson ever did was play with friends and harbor the thought of escaping.
Also, his dad would not take videos or pictures of him as a child, and he never really had any sense of family at that time nor felt deserving of celebrating his birthdays.
GOODSON'S RELATIONSHIP WITH TRAVOLTA
As much as Goodson's experience with his father was nothing to write home about, he found solace in what he shared with Travolta. Goodson stated that he has always been very close to the movie star, and he bought him his first bicycle.
Travolta also taught him how to ride a bicycle, something a father would usually teach his child. He recalled a time he was too scared to tell Travolta he wanted to pee while driving. Goodson ended up peeing on the ground and all over the car seat.
Goodson would get picked up in Travolta's helicopter and fly to his ranch in Santa Barbara. He admitted that he always felt safe and loved by Travolta. Goodson is now a coach, speaker, and writer who is committed to helping people live happier and healthy lives.
He also has a book titled "It's Always Worse In Your Head" and a website. He is married to his wife Sarah, and Travolta was reportedly emotional at Goodson's wedding ceremony.
Please fill in your e-mail so we can share with you our top stories!