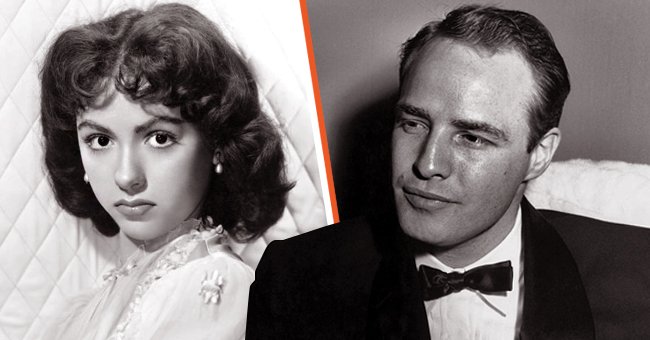 Getty Images
Marlon Brando Begged Rita Moreno to Just Sleep With Him After She Failed to End Her Life
Rita Moreno joined Hollywood with a dream in mind, to make it in Hollywood and beat the racial and gender barriers, but her stint with the famous Marlon Brando almost cost her life.
Rita Moreno's journey to Hollywood fame was not a simple one. By the time she hit the age of five, she and her mother embarked on a torturous sea voyage to the Bronx neighborhoods, and while there, she discovered acting, singing, and dancing.
She used her newfound skills to escape her chaotic childhood, and at only thirteen, she made her Broadway debut. A few years later, she was wholly immersed in the Golden Age of Hollywood, working alongside screen giants like Ann Miller, Yul Brynner, and Gary Cooper.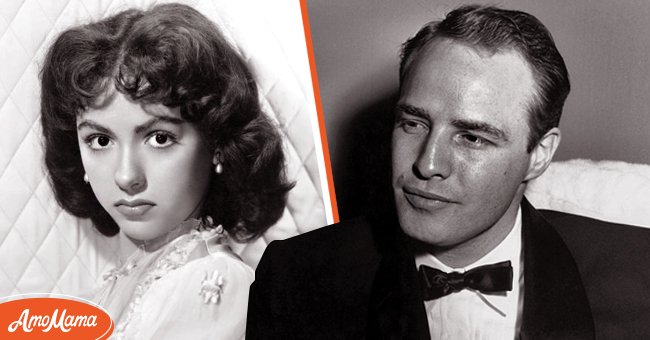 Left :Actress Rita Moreno in the Mid 50's Right: Portrait of American actor Marlon Brando (1924 Ð 2004) in the 1950's. | Source: Getty Images
Soon after, she starred in the "West Side Story," a significant role that saw her bag an Oscar. She was quickly catapulted to fame and became the first Hispanic woman to win a Tony, an Oscar, a Grammy, and an Emmy.
Her hedonistic beauty caught the eyes of many a man, but her chance meeting with one Marlon Brando would almost become the end of her.
MEETING MARLON BRANDO
Moreno was on the set of "Desiree," and when she walked into one of the make-up rooms, she came face to face, for the first time, with the man that would turn her world upside down.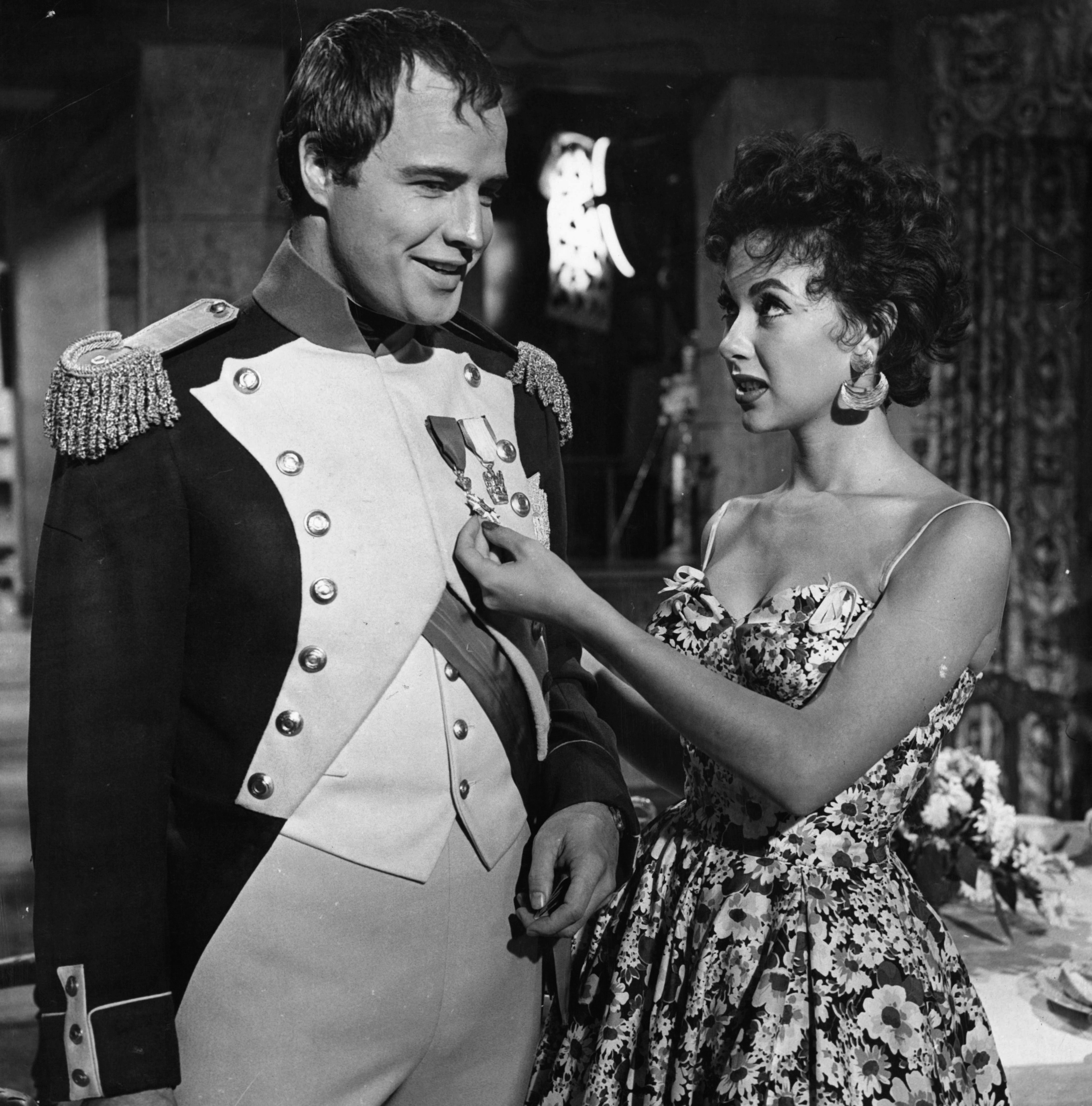 Marlon Brando and Rita Moreno visit on the set of the film 'Desiree', 1954. | Source: Getty Images
In her memoir "Rita Moreno," she describes the very first time their eyes locked, and she remembers her temperatures rise so much she thought she'd been dropped into a hot tub.
The "In The Heights" actress remembers her whole body flushing, adding that it was that kind of rush that has been known to inspire songs and poetry. A mere sight of the handsome gentleman and Moreno was taken for good.
When it came to intimacy, Brando was inventive, and delightfully so, generous, sensual, and an overall excellent lover. Moreno recalls the intimate momenta to have been earth-shattering and the mere thought of being with Brando purely thrilling.
She was hooked, drawn to this man by his captivating and yet irresistible nature. According to New York Post, Moreno recalls the man that almost destroyed her:
"I remember how he spoke to me, how he played the drums, how he made love...and how I almost died from loving him."
Brando felt the same way Moreno did and was not shy to admit that he too was taken by the Spanish beauty, and so began an eight-year-long relationship that left in its wake a path of destruction ad near-life loss.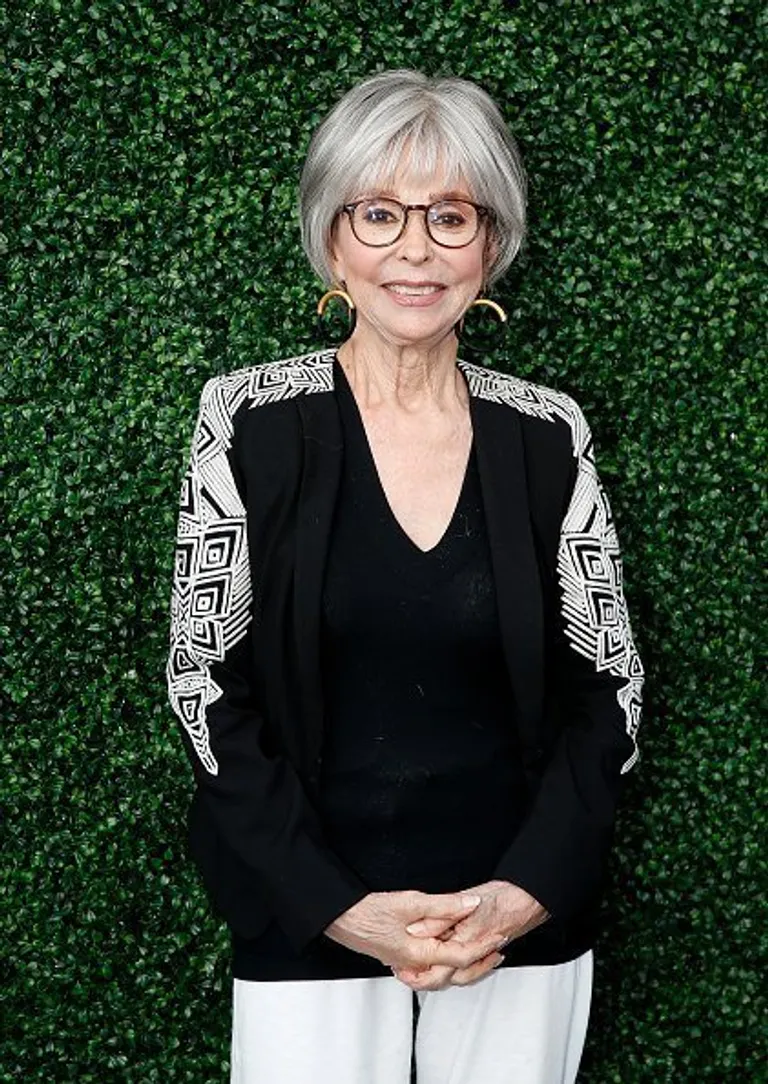 Rita Moreno at USTA Billie Jean King National Tennis Center on August 26, 2019 in New York City. | Photo: Getty Images
Despite his many admirable qualities, Brando had about him certain darkness, a vice that Moreno thought cropped from his strenuous relationship with his alcoholic mother.
However, the glory of a new relationship quickly faded, leaving in its place an acute confusion on Moreno's part. Brando had "insatiable sexual needs," and this pushed him to pursue other relationships.
In the course of the eight years that the two dated - albeit on and off - Brando married and had children with two other women besides Moreno and continued carrying out several other affairs.
And yet, Moreno, heartbroken as she was by Brando's wayward ways, could not stay away. She says trying to win him over from other women became almost like a challenge, one she was inadvertently becoming addicted to.
TRYING TO MAKE BRANDO JEALOUS
Moreno wanted them to marry, but Brando was interested in carrying on his numerous affairs. The passionate yet tumultuous relationship continued, and one day, Moreno found another woman's undergarments in Brando's home, and she was devastated.
But later that evening, she received a call from the king of rock and roll, Elvis Presley, through his manager, and Presley wanted to meet.
The two went on a date, but Moreno admits it was solely to make Brando jealous. She says she knew no one could make Brando more jealous than seeing her with Presley.
And she was right. Her plan had worked. Despite Brando being the philandering one, he was furious, especially after the news of Presley and Moreno dating hit significant headlines.
THE LONG-OVERDUE BREAKUP
Moreno's new relationship, however, was short-lived, and three days later, it ended. It was also around the same time when Moreno discovered she was carrying Brando's baby.
When she broke the news to him, she somehow hoped that Brando would finally want to settle down and marry her. She was not prepared for the shock when Brando told her to get rid of the baby and even arranged for a procedure.
After leaving the doctor's, Moreno would not stop bleeding. But even with her in pain, physical, mental, and emotional, Brando was already back to his old ways, initiating a fling with a fellow cast member, "Mutiny on the Bounty," star Tarita Teriipaia.
It became too much for Moreno to handle, and she decided to end her life. Brando's assistant, fortunately, came to check on her and rushed her to hospital, saving her life in the nick of time.
Her therapist even advised the two to stay away from each other, and they were both on board with the suggestion. The two managed to stay away from each other for six years.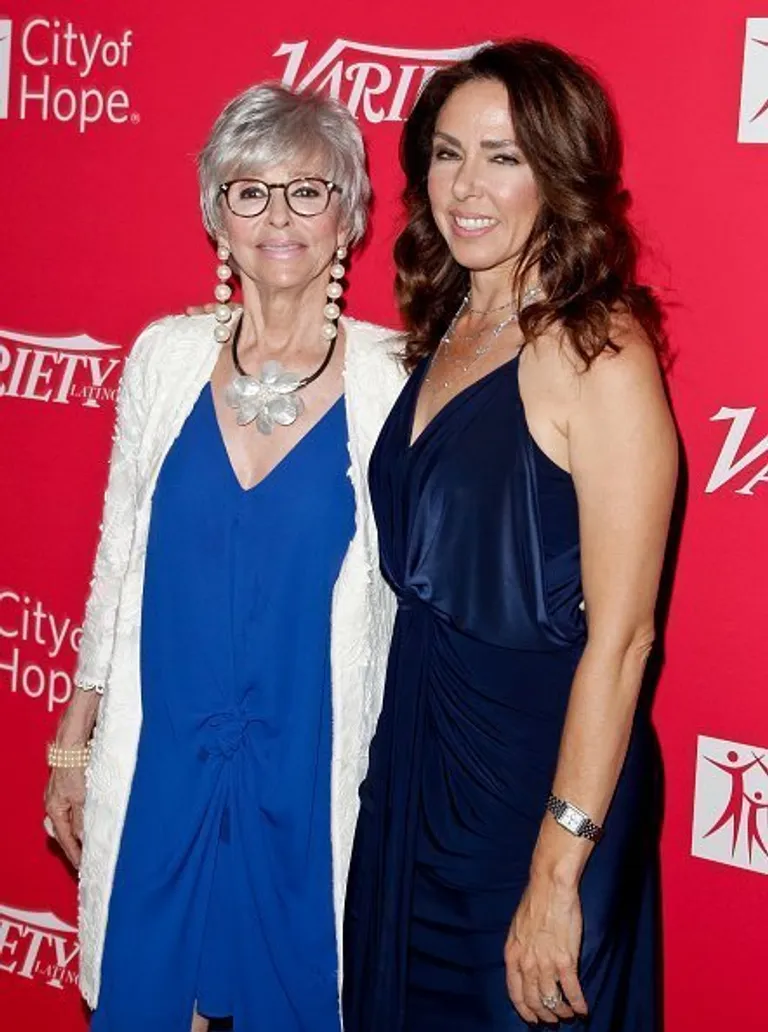 Rita Moreno and Fernanda Luisa Gordon at The London West Hollywood on September 28, 2016 in West Hollywood, California. | Photo: Getty Images
THEIR FINAL WORK TOGETHER
Years after the ordeal, Moreno reached out to Brando, and he cast her as his lover in "The Night of the Following Day." Moreno once again found herself in the midst of a situation she'd spent years trying to avoid.
They shot the film in France, and after reunion dinner, in which they had one too many to drink, Moreno woke up next to Brando, with his breath on her neck.
Moreno knew she couldn't let herself repeat the years she'd lived under his torment, and so she refused any advances even as Brando begged and begged her to sleep with him. At the time, she was already married to Leonard Gordon.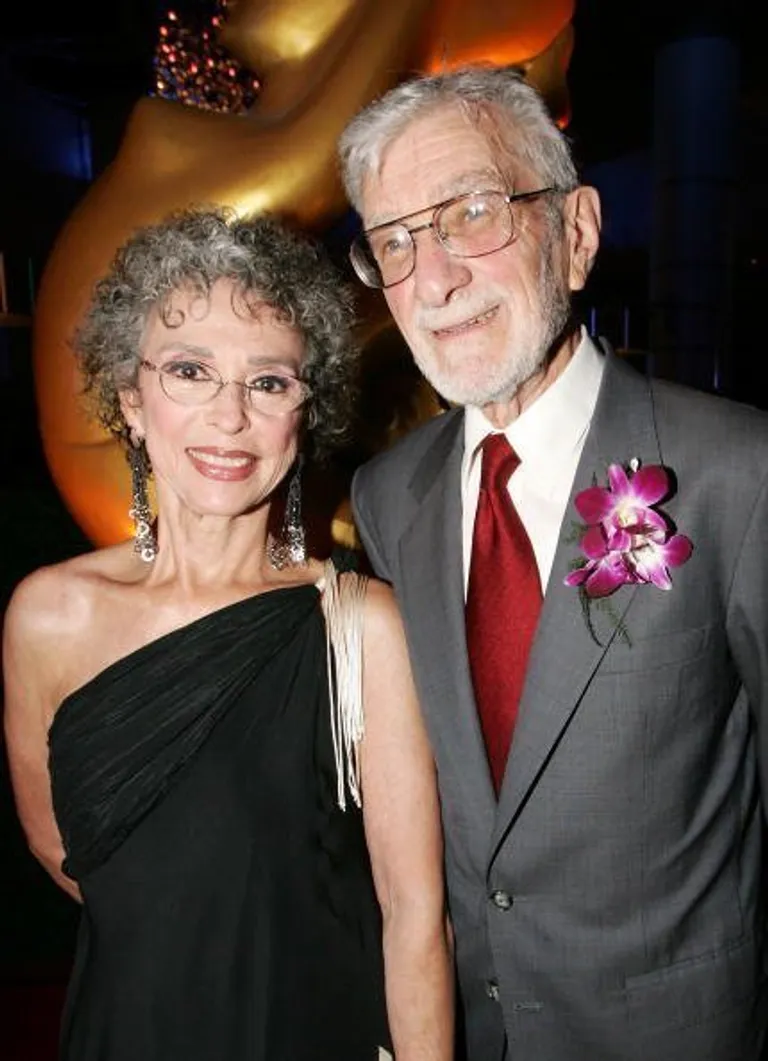 Rita Moreno and husband Leonard Gordon at Siam Paragon Festival Venue on February 17, 2006 in Bangkok. | Photo: Getty Images
A scene in the movie required Moreno to slap Brando, and when she did, Brando reacted with a smack of his own, which triggered memories in Moreno of how abusive and unhealthy her relationship had been.
She got riled up and started furiously going at Brando with her fists, calling him unprintable names. She finally had her closure and would no longer be falling prey to the man she could almost not stay away from.
Despite the troubles they had with each other over the years, the two remained friends and always held on to each other's memories.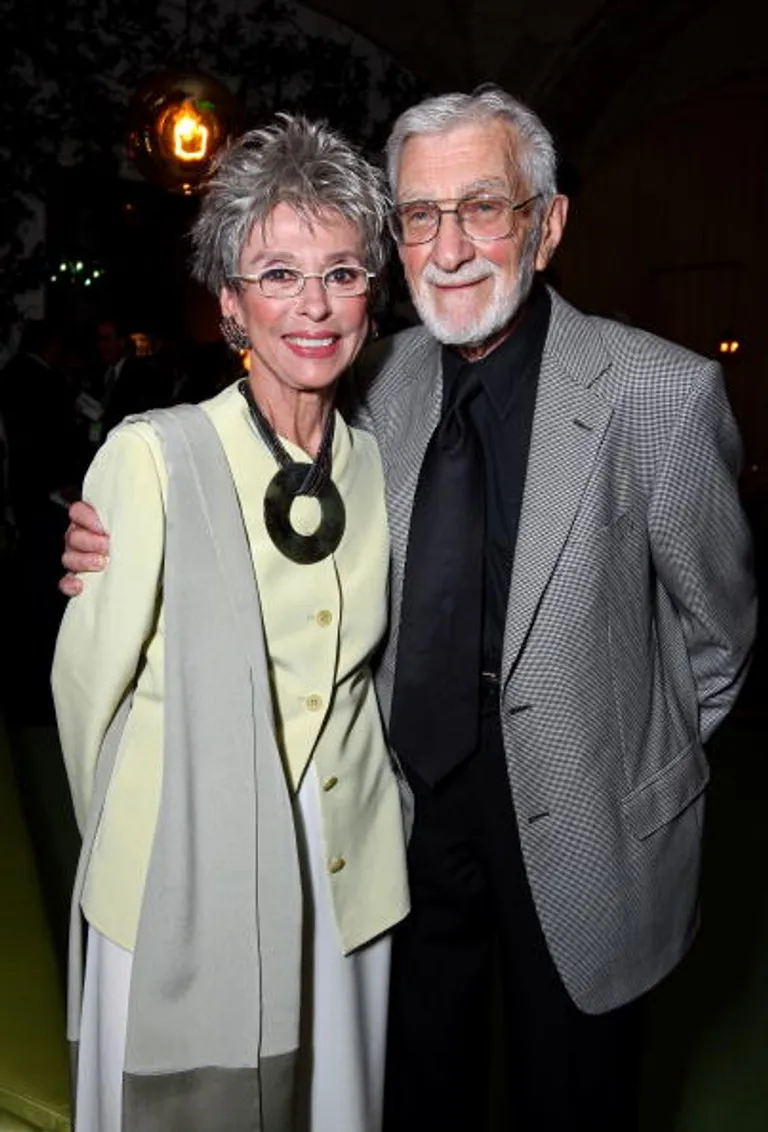 Rita Moreno and husband Leonard Gordon at Citrus on October 1, 2008 in Hollywood, California. | Photo: Getty Images
After his death in 2004, the only memorabilia related to his life in the silver screens was a picture of him locked in a tight kiss with Moreno, perhaps an indicator that he had been just as obsessed with her as she had been with him.
Moreno says that up until his passing on, he had made it a habit to call her periodically and whisper that he loved her. She remained married to Gordon until he died in 2010, and the two share a daughter, Fernanda.
Please fill in your e-mail so we can share with you our top stories!