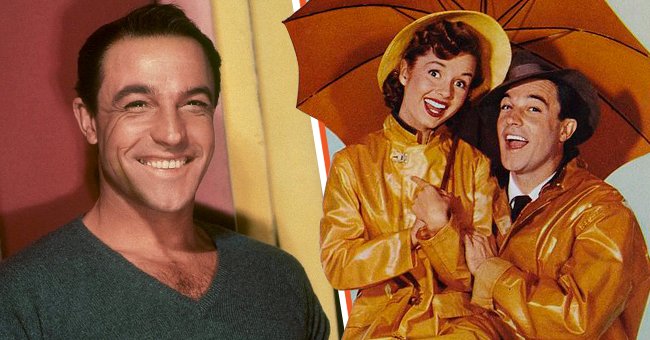 Getty Images
Gene Kelly Wed 47 Years Younger Patricia Ward After "Surreal" Meeting & She Lied about Her Age
American Actor and director Gene Kelly married thrice in his lifetime. His third marriage was to Patricia Ward, 47 years his junior.
Gene Kelly was a legendary film actor and director known for his athletic style and classical ballet technique. His prowess led to a transformation in the musical film genre.
Kelly could tell a story by boldly blending solo dancing, mass movement, and offbeat camera angles. Between the 1940s and 1950s, he was the king of the musicals and was noted for his athleticism and energetic displays.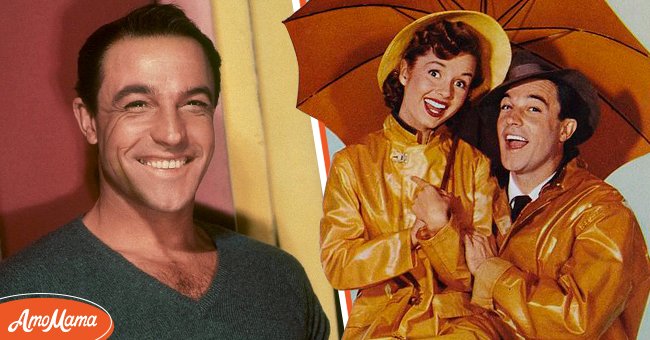 Studio portrait of actor Gene Kelly [Left] | Actor Gene Kelly and actress Debbie Reynolds in a promotional photo for movie "Singin' in the Rain."[Right] | Photo: Getty Images
Kelly starred in many famous musicals and worked behind the scenes to break new ground in choreography and film direction.
On August 23, 1912, Kelly was born, and she grew up in a working-class neighborhood in Pittsburgh, Pennsylvania. He took dancing lessons in his childhood and put the knowledge to good use while in college.
He debuted on Broadway in the late 1930s. He had minor roles in "Leave It to Me!." and "One For the Money." In 1940, he played the lead character in the popular musical comedy "Pal Joey."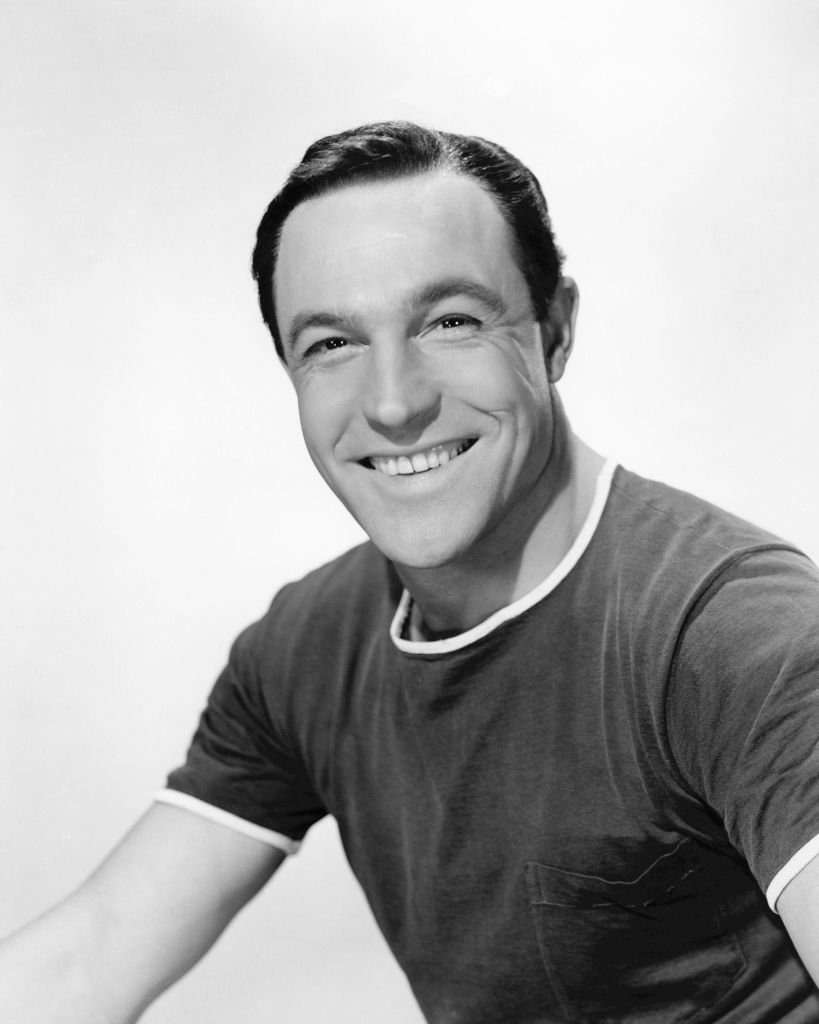 Portrait of American actor and dancer Gene Kelly circa 1945. | Photo: Getty Images
Due to his incredible performance, MGM offered him a movie contract. He starred alongside Judy Garland in his first film in 1942, "For Me and My Gal."
People often compared Kelly to another well-known Film Dancer, Fred Astaire. However, Kelly had a unique style and brought dance into real life in his movies. He performed predominantly in regular clothes and common settings.
In "An American in Paris," Kelly worked with Director Vincente Minnelli and took dancing on film to never-before-seen levels. He received an honorary Academy Award in appreciation of his talent, versatility, and brilliant choreographic achievements in the movie.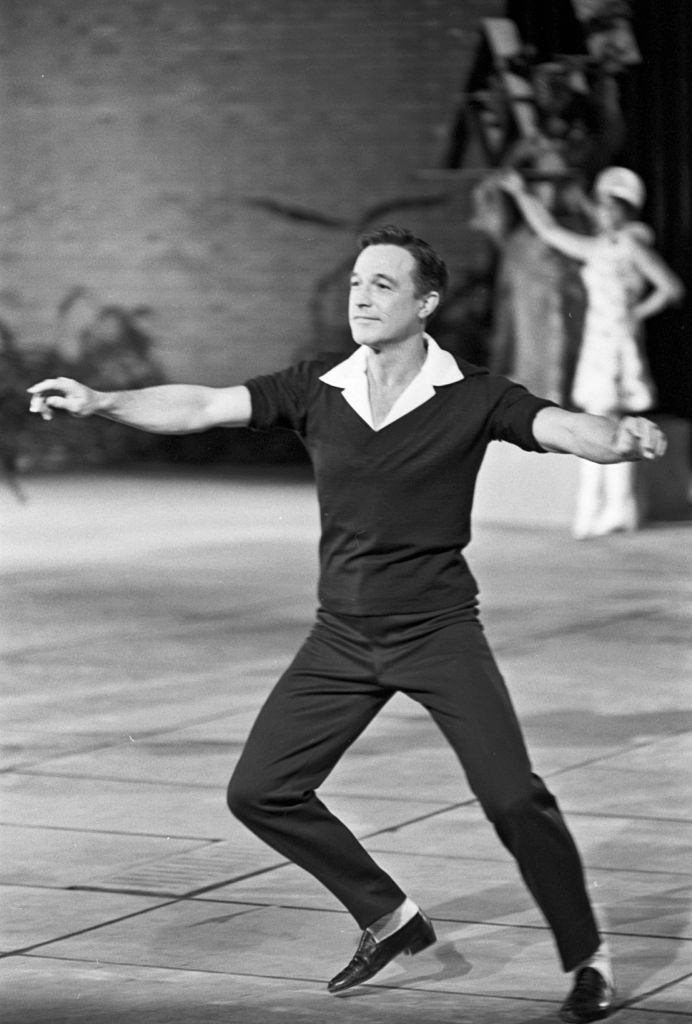 Dancer and choreographer Gene Kelly performing at night in the sculpture garden of the Museum of Modern Art for the CBS television special on September 1, 1965. | Photo: Getty Images
A year after "An American in Paris," Kelly co-directed "Singin' in the Rain" with Stanley Donen. He also choreographed and starred in the movie, which was one of his most famous.
One of the best scenes in the film is the "Good Morning" scene. It is a four-minute song-and-dance number featuring three film stars, Kelly, Debbie Reynolds, and Donald O'Connor. However, it took 15 hours for them to perfect it.
After getting the scene precise, the then-19-year-old Reynolds' feet were bleeding, and she could barely move. She was reportedly carried to her dressing room and put on two-day bed rest.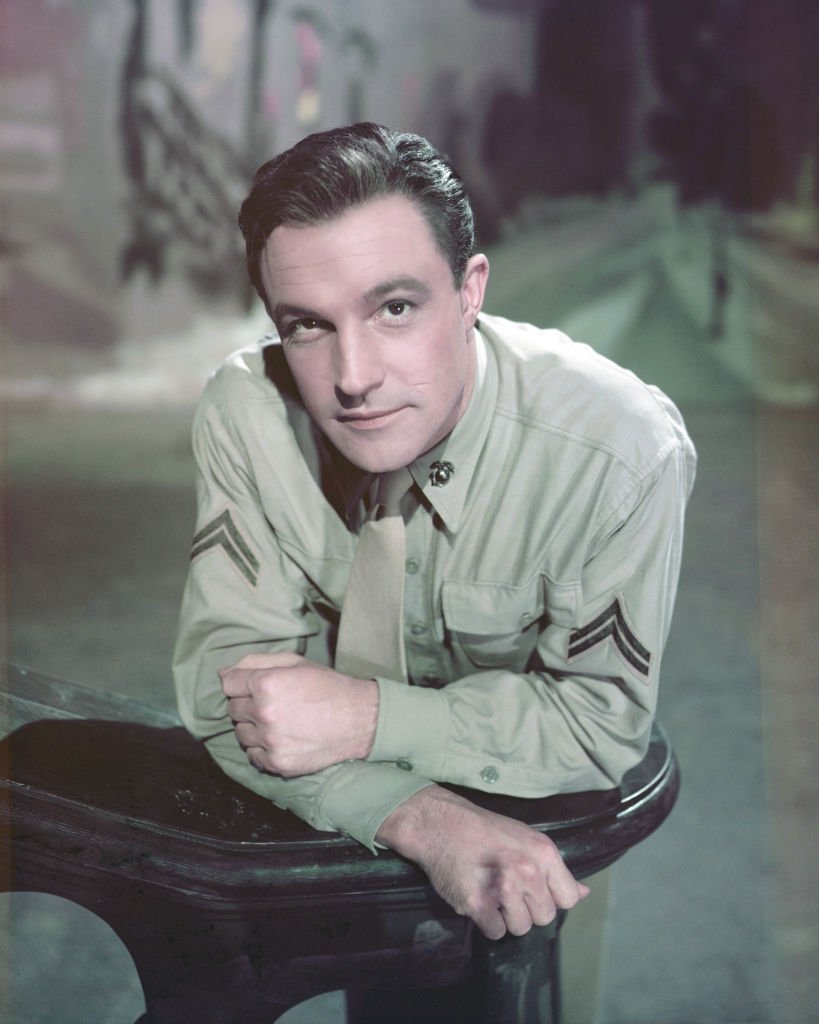 American actor Gene Kelly stars as The Marine in 'Invitation to the Dance', 1952. | Photo: Getty Images
The fact that Reynolds could keep pace with her co-stars was remarkable. Unlike O'Connor and Kelly, she did not have any dance training and had just three months to learn.
Also, she had to deal with Kelly, who was a cruel taskmaster. She revealed he came to rehearsals and criticized all she did without any word of encouragement.
She also accused him of subjecting her to unwanted sexual advances. Reynolds once recalled Kelly giving her a non-consensual French kiss which irritated her.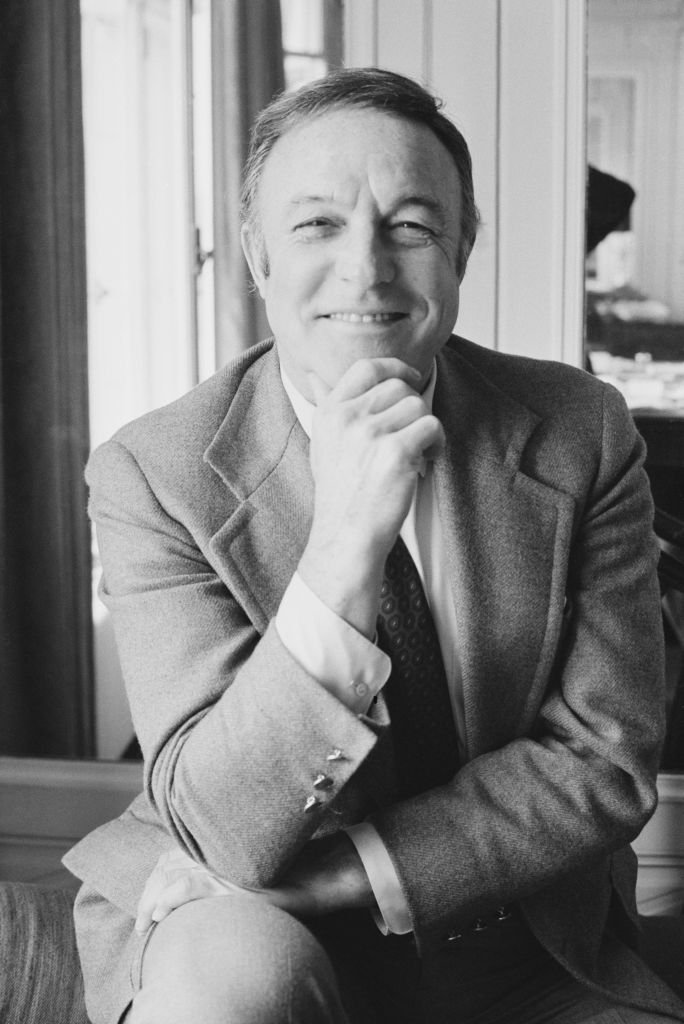 Portrait photo of American actor Gene Kelly in the UK on May 30, 1975. | Photo: Getty Images
However, despite the difficulties that came with working with Kelly, it is reported that Reynolds eventually was grateful for everything he put her through. She reasoned that the experiences made her a better performer.
Kelly also acknowledged that he was not very nice to Reynolds and expressed surprise that she still spoke to him.
After "Singin' in the Rain," Kelly appeared in more musical films like "Brigadoon," "Deep in My Heart," "It's Always Fair Weather," "Invitation to the Dance," and "Les Girls." He also starred alongside Natalie Wood in the romantic drama "Marjorie Morningstar."
Portrait photo of American actor and dancer Gene Kelly circa 1945. | Photo: Getty Images
In the 1960s, there was a fading interest in musical films. Hence, Kelly turned to television. He starred in "Going My Way" and "The Funny Side," which were short-lived programs.
He also starred in the Emmy Award Award-winning and the Beanstalk," which he directed and produced. In 1973, he guest-starred on "Magnavox Presents Frank Sinatra" and performed a medley with Sinatra.
She added that Kelly called himself her "Pygmalion."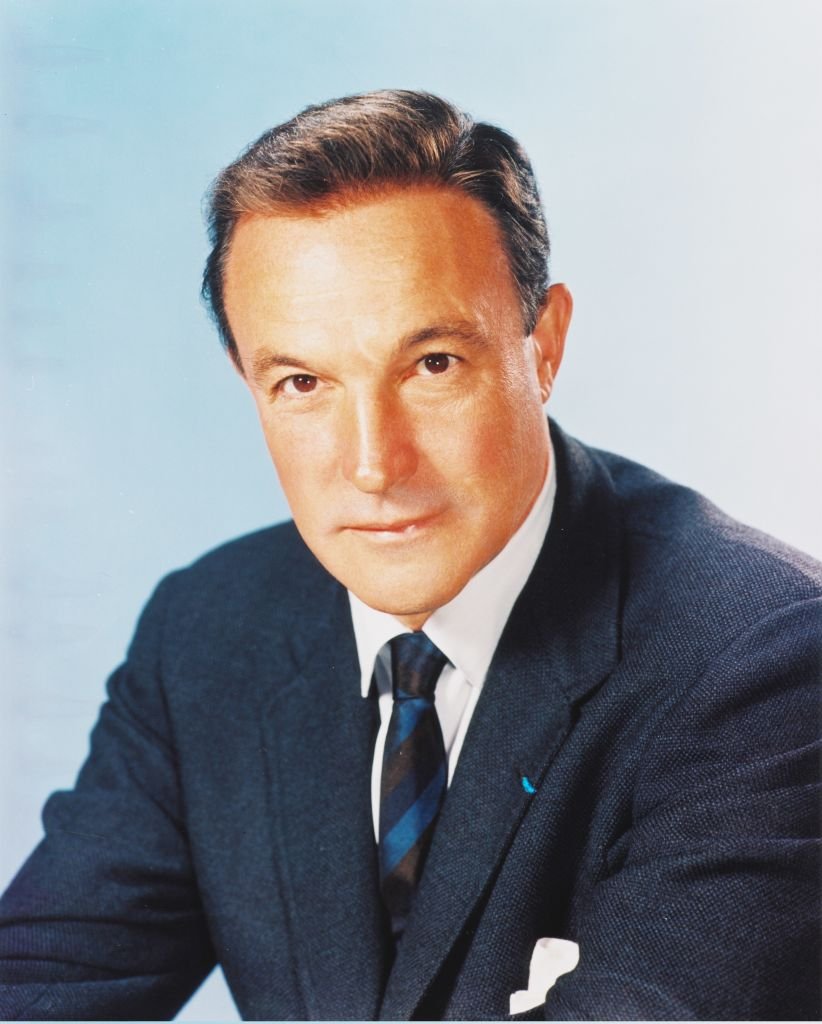 Studio portrait of Gene Kelly wearing a dark blue jacket, white shirt and blue striped tie against a white background, circa 1950. | Photo: Getty Images
Kelly also starred in the 1960 film adaptation of "Inherit the Wind" and the 1964 comedy "What a Way to Go!." He also co-hosted the documentary series "That's Entertainment."
The documentary held sway in the mid-1970s and helped promote and preserve the great movie musicals of the past.
Kelly largely stayed away from acting in the 1980s. His last movie appearance was in the 1980 musical fantasy "Xanadu." He also had supporting roles and guest appearances on series like "The Muppet Show" and "The Love Boat."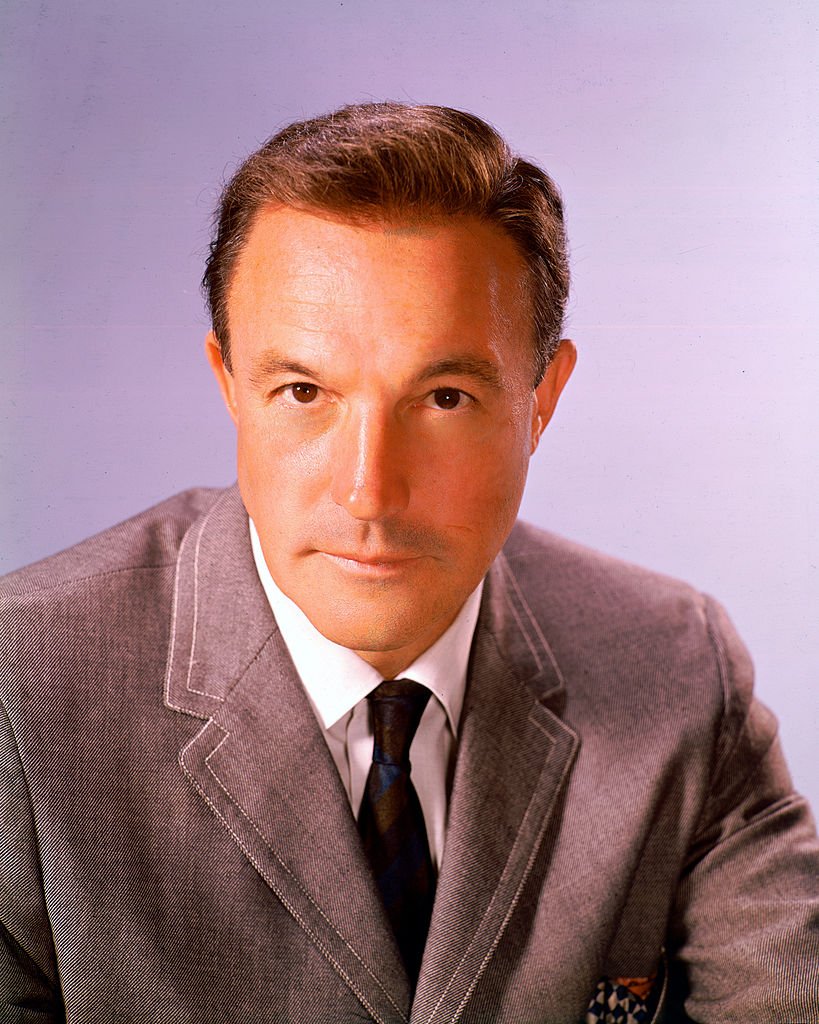 Studio portrait of Gene Kelly wearing a grey jacket, white shirt and dark tie, circa 1950. | Photo: Getty Images
Kelly was married three times. In 1941, he married Actress Betsy Blair. The couple shared a daughter named Kerry; however, Kelly and Blair divorced in April 1957.
In a chat with Closer Weekly, Kerry described Kelly as an incredibly active father. She has shared good memories of going to Yosemite, climbing rocks, and cooking beef stew from a tin with him. She recalled:
"My mother was not an outdoors type, so at least twice a year, my dad and I would go on a trip to a national park together."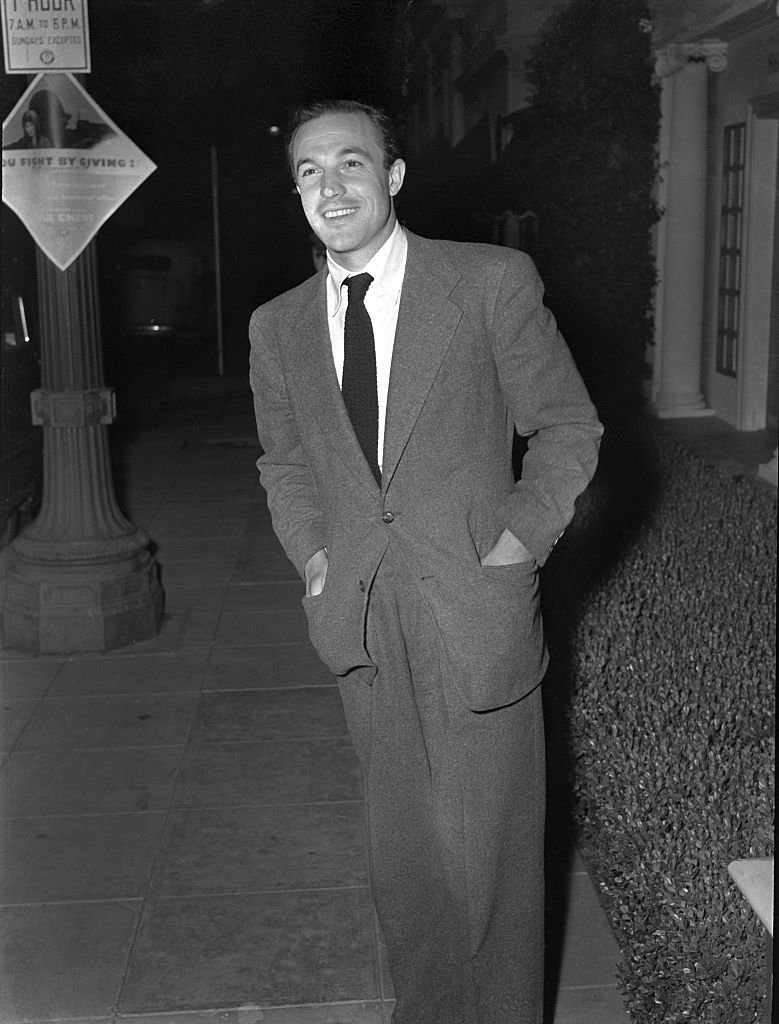 Actor Gene Kelly poses on a street in Los Angeles, California circa 1940. | Photo: Getty Images
Kelly's second marriage was to his Choreographic Assistant Jeanne Coyne in 1960. They shared two children, Timothy, and Bridget, born in 1962 and 1964, respectively. Kelly and Coyne remained married until she died in 1973.
Kelly had no plans of remarrying, but that changed after he met Patricia Ward. Patricia and Kelly met for the first time in 1985 when she was 26 and he was 73. Despite his fame, she had never seen his movies when they met.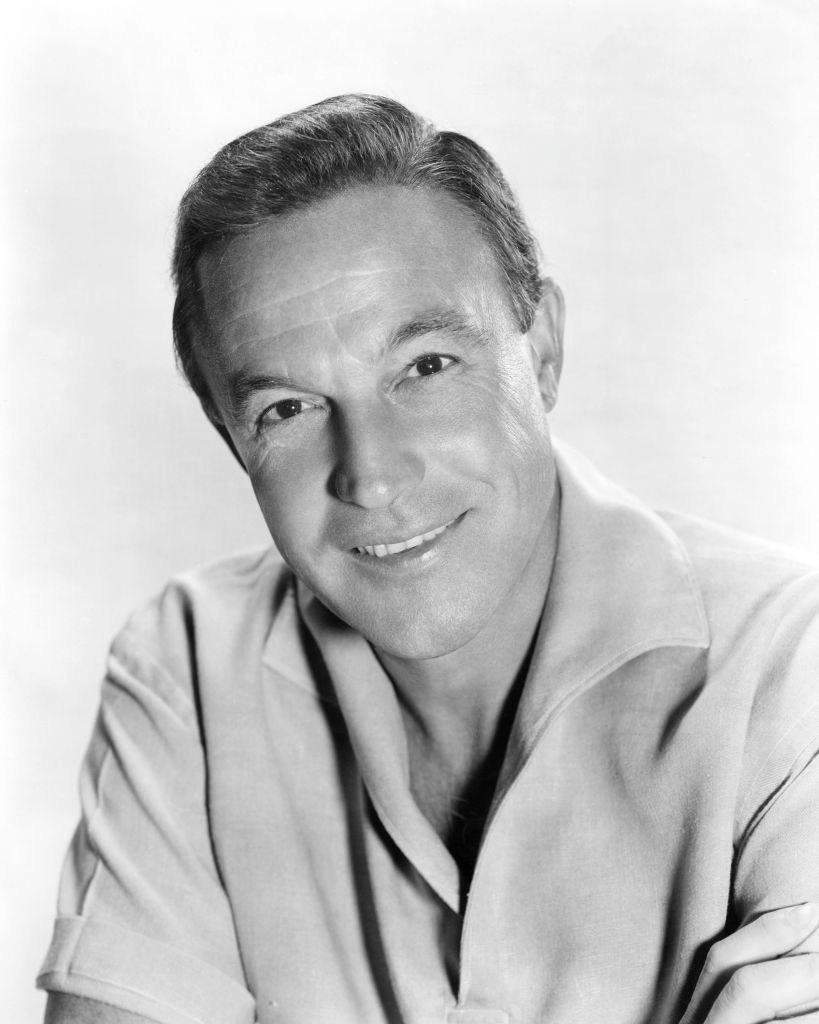 Portrait of US Actor Gene Kelly, circa 1960. | Photo: Getty Images
In an interview with Irish Times, Ward revealed how she met Kelly. She was in Washington, working on a documentary about the Smithsonian museum, which Gregory Peck, a star she knew, was supposed to narrate.
However, Kelly was the narrator in place of Peck, and Ward did not know who he was. She described their first meeting as surreal and an unlikely precursor to their eventual romance.
She met him while heading to the ladies' room. On her way, the elegant-looking Kelly stepped out of the men's bathroom.
Despite working with him for weeks, Ward did not know who Kelly was until the final day of the documentary shoot. She learned about him when he drove off in a limousine, and the woman next to her revealed he was famous.
Afterward, Ward went to the video store and rented his films. She went home and watched all of them and was shocked to see how brilliant Kelly's work was.
Six months after working on the documentary, Kelly called and asked her to come to California to work on some writing projects. Ward accepted the request and went to his house in Rodeo Drive in Beverly Hills.
At the end of that week, Kelly asked her to write his memoir. The event marked the beginning of their relationship and eventually led to their marriage in 1990.
During the Irish Times interview, Ward talked about the wide age gap of 47 years between her and Kelly. She also touched on the fact that he had been married twice before and was a father of three. She said:
"I know this sounds odd, but I never even thought about the age difference, until I started seeing the headlines in the tabloids in the grocery store. He was so terribly handsome. He didn't seem old to me."
She added that Kelly called himself her "Pygmalion." Their relationship just worked. Neither of them expected it to happen, but it just evolved naturally.
Ward and Kelly remained married until his death on February 2, 1996. However, his legacy continues, and Ward guards it.
Ward, who is active on social media, believes her husband's work will exist forever and says people have forgotten his creative contribution. She described him as an immense mind with a formidable brain.
Ward is also Kelly's official biographer. During an appearance on "Studio 10," she recalled some of her memories with him.
She also said she always shares his memories during shows, and people love him even more afterward. There is no doubt that Kelly's memory will always live on thanks to his wife.
Please fill in your e-mail so we can share with you our top stories!