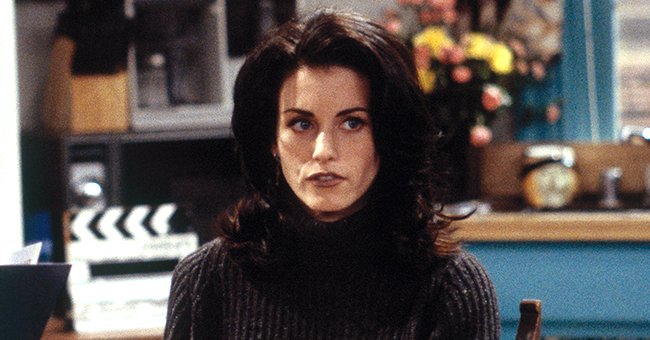 Getty Images
'Friends' Star Courteney Cox Suffered from Miscarriages but Still Wanted a Baby with Ex-Fiancé
"Friends" star Courteney Cox is a proud mother to her daughter, Coco. However, the actress struggled with fertility issues and wanted another child.
Most known for her role as Monica Geller on the beloved show "Friends," Courteney Cox has spoken candidly about her struggles to conceive. She has communicated her hopes to have a child with her longtime boyfriend, Johnny McDaid.
McDaid is the guitarist from "Snow Patrol" and a songwriter. He has co-written songs with many famous artists, including Pink and her song "What About Us" and Ed Sheeran for his song, "Shape of You."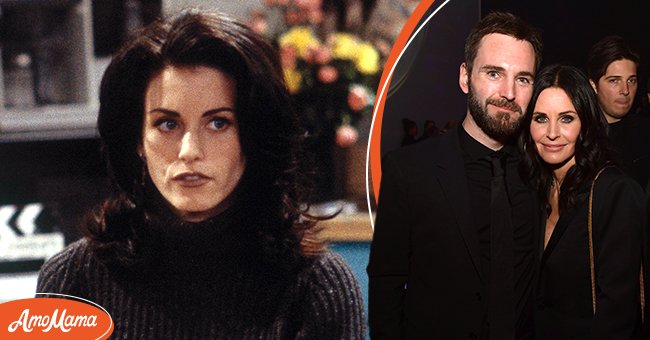 Courteney Cox pictured on the set of "Friends" [Left]. Johnny McDaid and Courteney Cox at the UCLA IoES honors Barbra Streisand and Gisele Bundchen, 2019, Los Angeles, California [Right]. | Photo: Getty Images
The guitarist has Sheeran to thank for his relationship with Cox. The "Bad Habits" singer introduced him to the "Scream" actress while she was on the tail end of her divorce from David Arquette.
The pair hit it off and came out as an official couple in 2014. Half a year later, the pair were engaged. However, with McDaid based in the UK and Cox based in LA, they later called off their engagement in 2015.
But distance would not separate them for long. The following year McDaid and Cox reconciled and have been together ever since. According to Cox, their relationship was better after their break up as she once said:
"We broke off our engagement, and he moved to England, then we got back together, and it's actually better than it was before."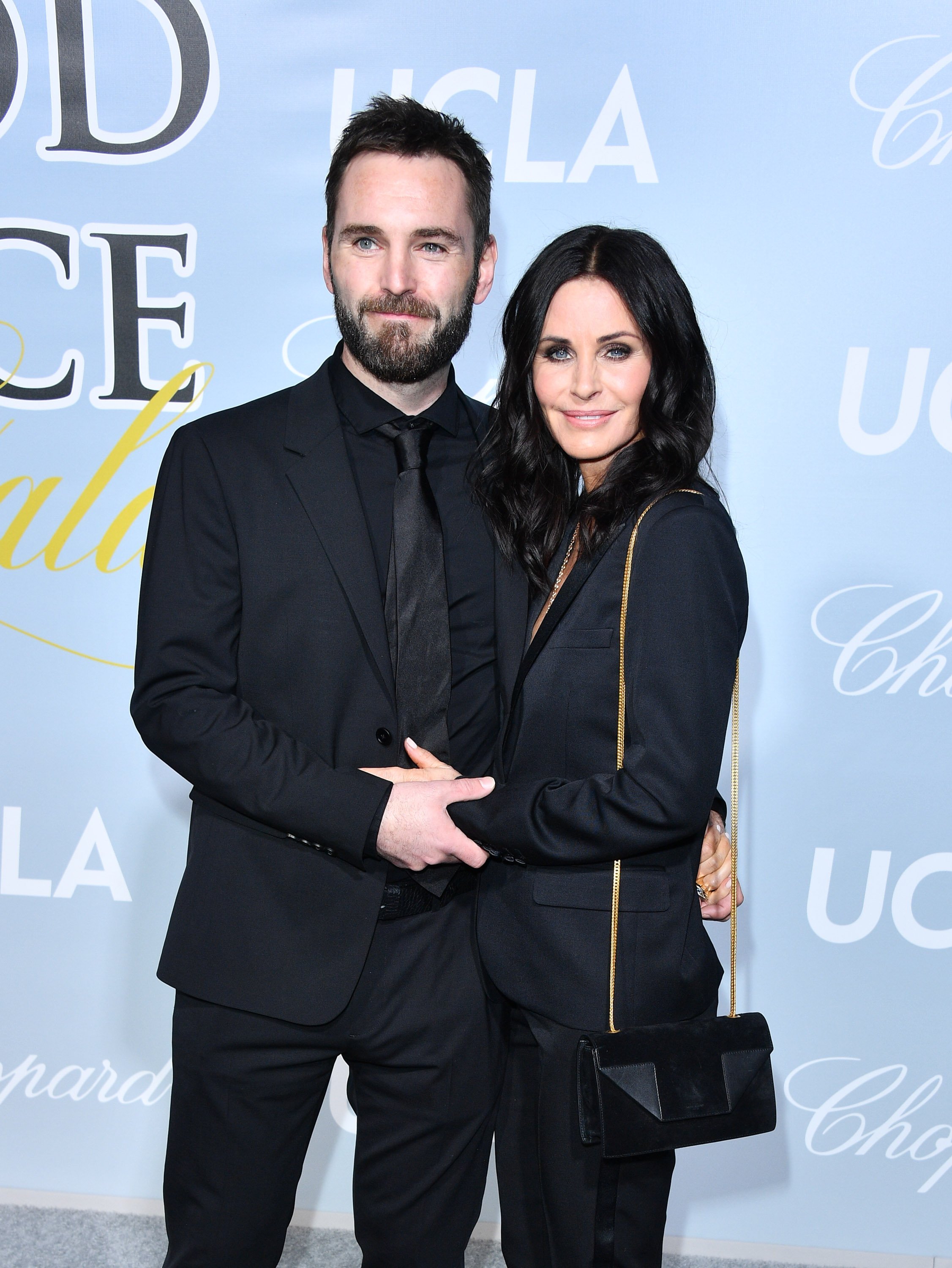 Courteney Cox and Johnny McDaid at the 2019 Hollywood For Science Gala, Los Angeles, California. | Photo: Getty Images
Cox explained that everything was not better because McDaid was in England, but rather the six months apart from one another put things in perspective for them.
McDaid and Cox have enjoyed life together since they rekindled their relationship in 2016. However, they have had their fair shares of ups and downs.
Last year, due to the COVID-19 pandemic, the couple was separated from each other for over nine months. Cox shared a few of their experiences on her Instagram account.
One of those experiences included celebrating McDaid's birthday via a Zoom date. Cox shared a photo of the occasion, which she captioned:
"It's been 133 days since we were last together. Covid sucks. Happy Birthday J. I loved our lunch/dinner (LA/London time) zoom date today. I miss you madly. "
She also went on "The Ellen DeGeneres Show" and shared that the date was hard to be a part of because she missed his physical touch.
Fortunately, the couple reunited in McDaid's native Derry, Ireland. At the time of their reunion, they recorded a supportive video for Ráth Mór Creggan, a charity that supports the Irish community of Creggan.
McDaid and Cox seem to be going strong. She even referred to him as "the one" during an interview with Jimmy Kimmel in January 2019.
The actress also admitted that she wanted to have a child with the musician. In a 2012 interview with New Beauty about her beauty routine, Cox admitted:
"I would love to have a baby now. I mean, I could carry someone else's egg. I may be one of the older people doing it, but I would love to, with Johnny that is."
The actress has also shared that her age would not be the only factor making conceiving a child difficult. She has struggled with fertility issues and experienced multiple miscarriages in the past.
In 2019, Cox revealed her pregnancy journey during Busy Phillips' show, "Busy Tonight." She said that struggling to start a family was an issue close to her heart.
Cox admitted that she had a "difficult time" falling pregnant during the interview. She and Arquette had tried for years to have a baby before they welcomed their daughter, Coco, in 2004.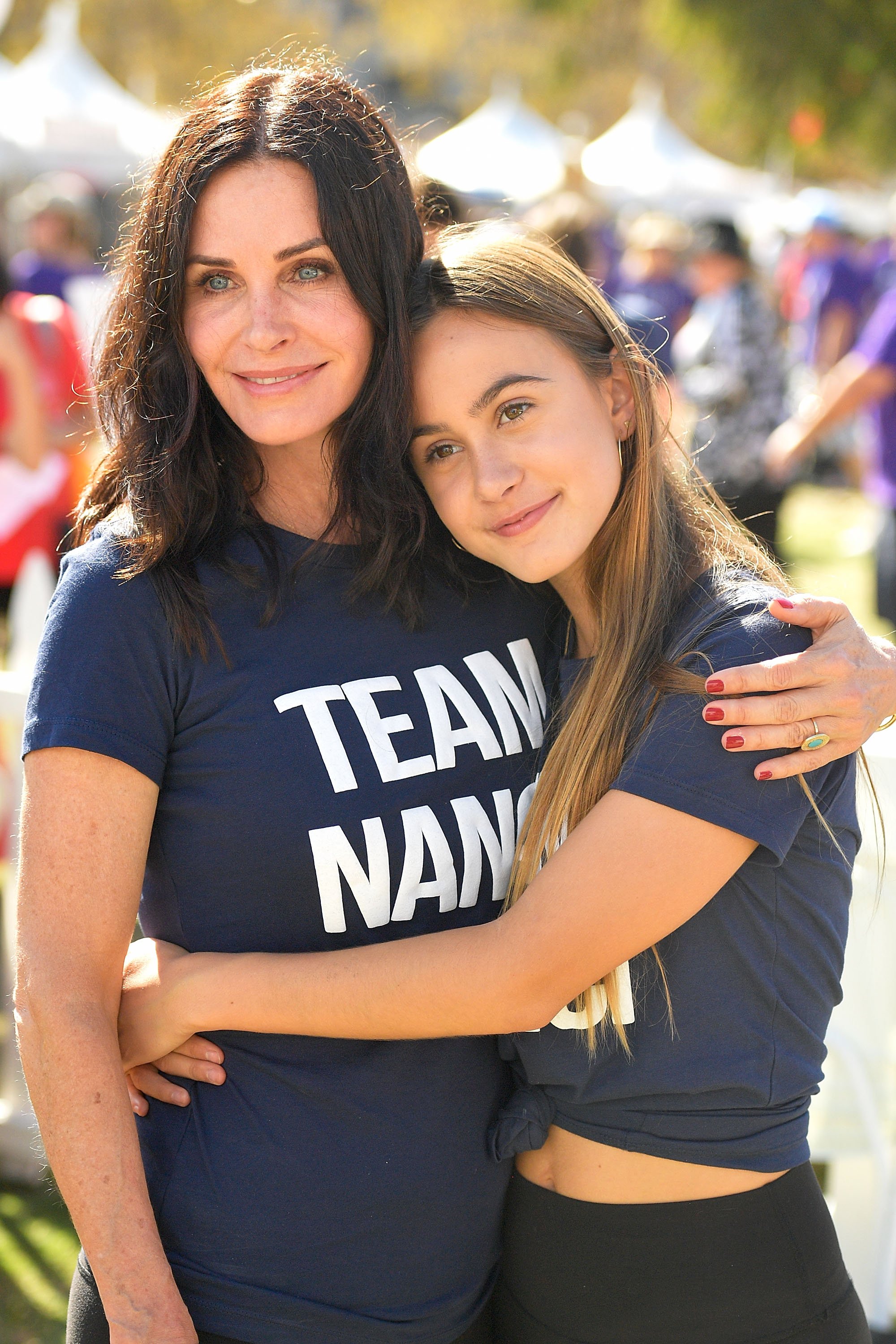 Courteney Cox and her daughter Coco Arquette at the 15th Annual LA County Walk to Defeat ALS at Exposition Park, 2017, Los Angeles, California. | Photo: Getty Images
The actress revealed that she had experienced multiple miscarriages. Cox also shared her opinion on the unusually unspoken situation as she said:
"I had a lot of miscarriages, and I don't think that's something that people shouldn't talk about, because ... it was unfortunate but it happens."
Cox said that she wanted to talk about her struggles because she felt that if there were a conversation about fertility and pregnancy issues, more people would not feel alone in their experiences.
Despite the heartbreak of miscarriages, which is estimated to happen in one in four pregnancies, Cox never gave up and eventually welcomed her daughter.
Cox and Arquette are now co-parenting their 17-year-old daughter and have created a solid parental relationship and friendship while doing so.
Recently the family celebrated Coco's birthday in June. Both proud parents took to social media to share tributes for their beautiful daughter.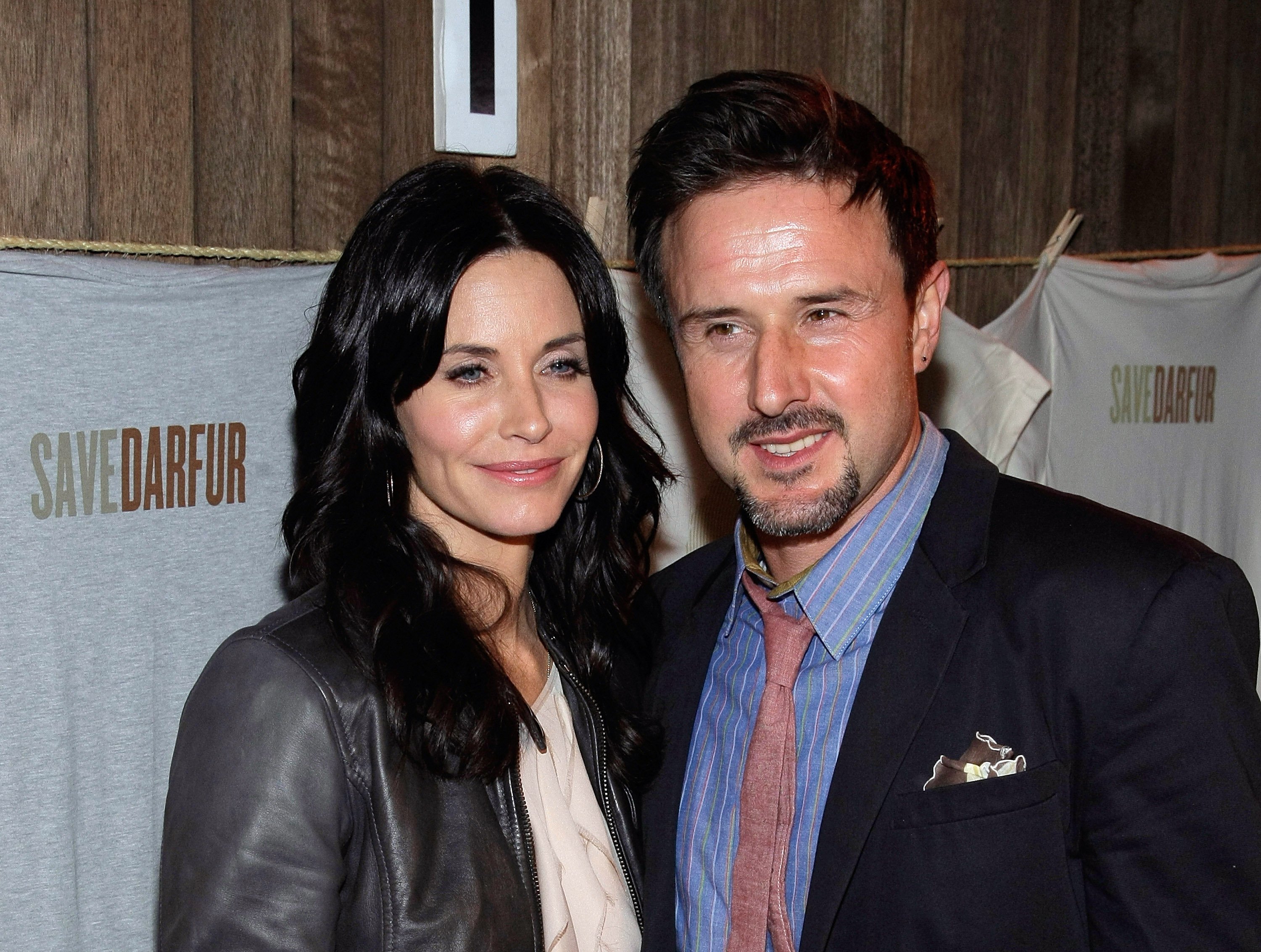 Courteney Cox and David Arquette at the launch of Propr's Darfur Shirt at Propr Store, 2009, Venice, California. | Photo: Getty Images
Coco's parents both opted to share adorable throwback photos of the teenager. Cox also shared a gorgeous selfie of her daughter, which showed how grown up she is.
Alongside photos of their daughter, each parent penned a sweet tribute about her. Cox shared her love for her "strong, sensitive, creative, loving, soulful, beautiful, talented, and wise" daughter.
While Arquette thanked Coco for being herself, he shared the love he had for his daughter. The actor wrote that he could never love something or someone more than he loved his daughter.
Coco regularly features on her mother's social media account and is the topic of conversation during her interviews as Cox has shared looks in the family's life.
The proud mother has previously shared that Coco loves makeup and skin products. Cox explained that Coco uses makeup to express herself and is talented in the makeup artistry department.
The teenager also loves to dye her hair, as she has shared photos of herself rocking all sorts of colors including, purple, blonde, dark brown, and red.
Cox once admitted on "The Drew Barrymore Show" that parents have to let their children be themselves with boundaries. However, she stated she had to get better at setting boundaries.
There is no doubt that the love Arquette and Cox have for the daughter is endless. They share loving updates and posts about her on their respective Instagram accounts.
Please fill in your e-mail so we can share with you our top stories!