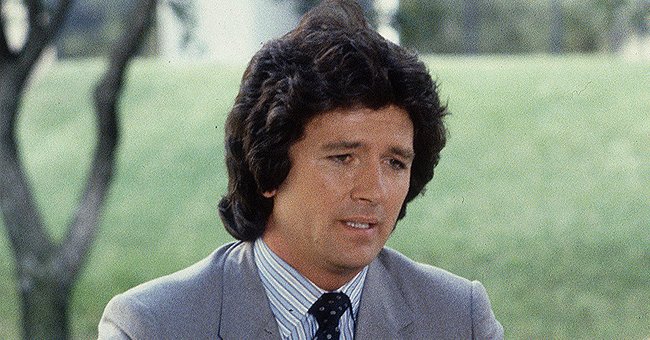 Getty Images
Patrick Duffy Converted to Buddhism to Sleep with Future Wife Who Had Been Married for 13 Years
Patrick Duffy converted to Buddhism after his relationship with Carlyn Rosser began. When they met, she was married to another man, but the Buddhist lovers found a way to make their relationship work for decades.
Patrick Duffy played the superhero in the classic science fiction "Man From Atlantis." His career in the film industry dates as far back as the 1970s. As a young man, the actor had a way of connecting with his audience in whatever role he played.
From "Man From Atlantis," he became Bobby Ewing in CBS's "Dallas." The then 36-year-old acted alongside other notable stars, including Linda Gray, Steve Kanaly, Charlene Tilton, Larry Hagman, and Victoria Principal. He left the series seven years later.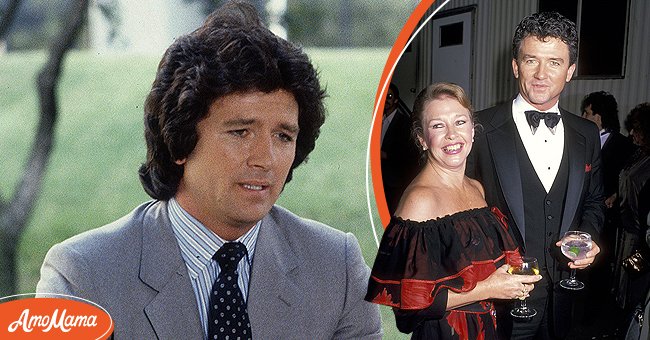 Patrick Duffy in a scene from the American television series 'Dallas,' during an episode called 'The Letter,' which aired on June 1983[left]. Patrick Duffy and Carlyn Rosser attend the 24th Annual Academy of Country Music Awards at Walt Disney Studios in Burbank, California [right] | Photo: Getty Images
FACTS ABOUT THE FAMOUS DUFFY
Duffy's time on "Man From Atlantis" was short-lived, but it offered him the opportunity to begin a successful career. He confessed that the producer of the sci-fi was filming a second project next door while he was on set and asked him to be a part of it.
Duffy did not need to audition for the role of Bobby Ewing, which landed him recognition in the movie industry. He cites his time on "Man From Atlantis" as the pivotal period of his career.
The series holds a sacred spot in his heart, and decades later, the onscreen star still talks about the plot and theme of the TV content. According to him, it was a different story that possessed a particular theme common to science fiction.
Veteran actor Patrick Duffy attends the Series Mania in Lille, France on May 2, 2018 | Photo: Getty Images
He added that filming was fun and compared the technology employed then to what is being used now. He explained that the show was a little crude but offered a thrilling experience to the characters.
Apart from talking happily about his career, one other topic that Duffy holds dear to his heart is his marriage to Carlyn Rosser. He met Rosser before the fame and fortune came knocking.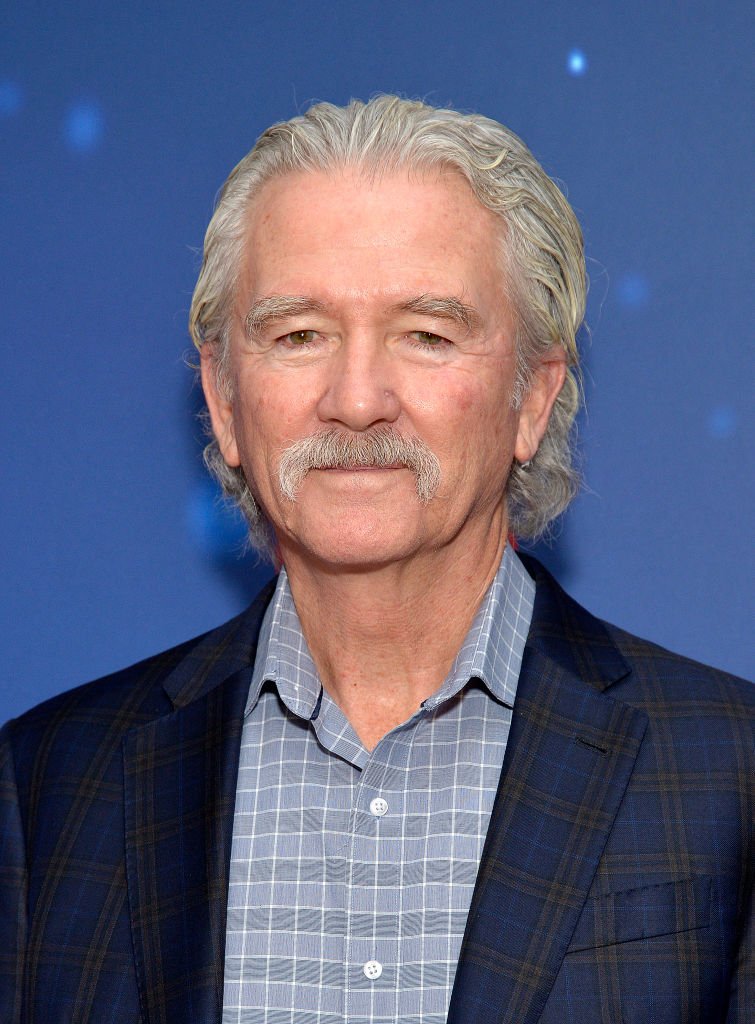 Actor Patrick Duffy attends Say "Santa!" with It's A Wonderful Lifetime photo experience at Glendale Galleria on November 09, 2019 | Photo: Getty Images
HOW DUFFY AND ROSSER MET
The actor admitted that he first set eyes on Rosser during a bus tour. A school had commissioned him to play the narrator of a dance troupe's performances, and she was a ballet dancer.
Duffy found her beauty enchanting, as well as her dancing skills, even though she was ten years his senior. However, she had been enjoying a blissful marriage with her seemingly perfect husband of thirteen years before the young stud came along.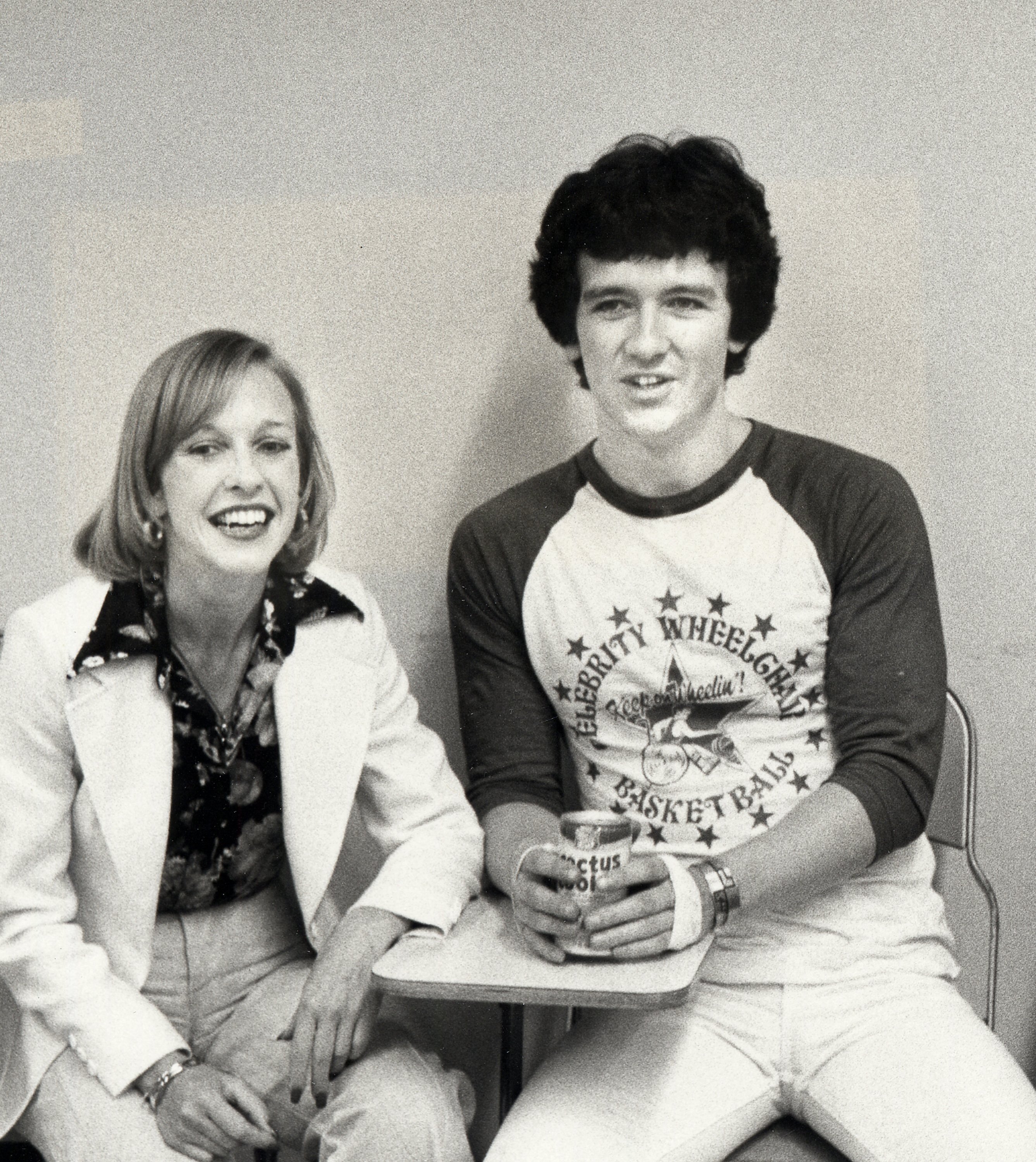 Patrick Duffy and wife Carlyn Rosser attend a basketball game at California State University on May 22, 1977 in Northridge | Photo: Getty Images
Eventually, she revealed this to her husband, and the two went their separate ways, leaving a vacuum for Duffy to fill. He filled the space for nearly five decades until death snatched his beloved wife in 2017.
While Rosser sacrificed her former happy marriage to build a new one with the TV star in 1974, her new husband made sacrifices too. He converted to her religion — Nichiren Buddhism, a Japanese extension conscious of individual empowerment.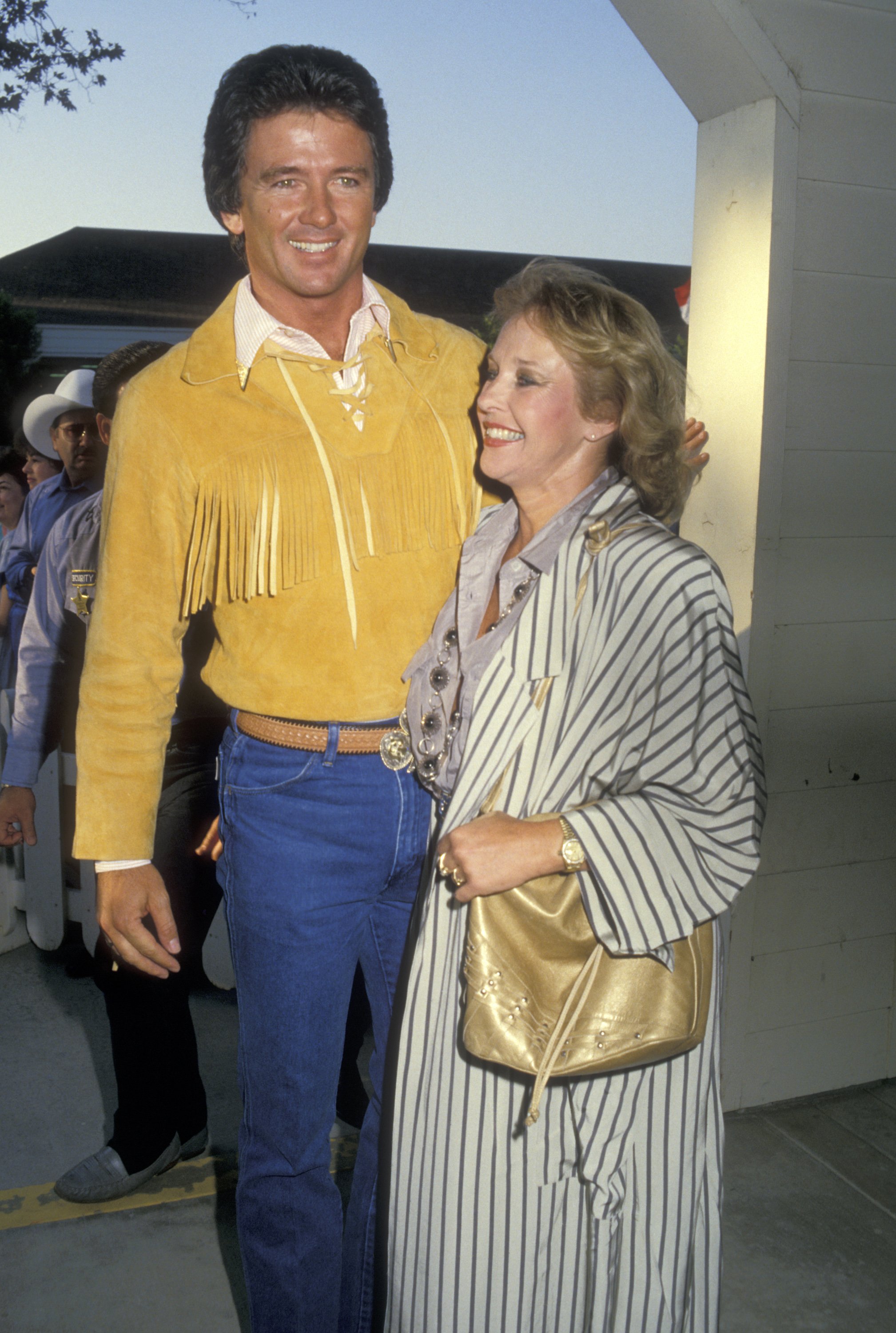 Patrick Duffy and wife Carlyn Rosser attend the Fifth Annual Golden Boot Awards on August 15, 1987 in Burbank, California | Photo: Getty Images
DUFFY'S RELATIONSHIP
From time to time, the actor continued to praise his wife for helping him mature intellectually. He has achieved self-confidence through their similar beliefs, among other wonderful qualities that improved their lives.
However, he once revealed that the real reason he became a Buddhist was to get the green light to sleep with Rosser. Thankfully, this was a decision neither party regretted, as it became an integral part of their existence before the former ballet dancer's demise.
The pair were involved in the entertainment business but managed to keep a low profile and enjoyed their marriage. Duffy was in awe of his wife and never allowed fame to get into his head.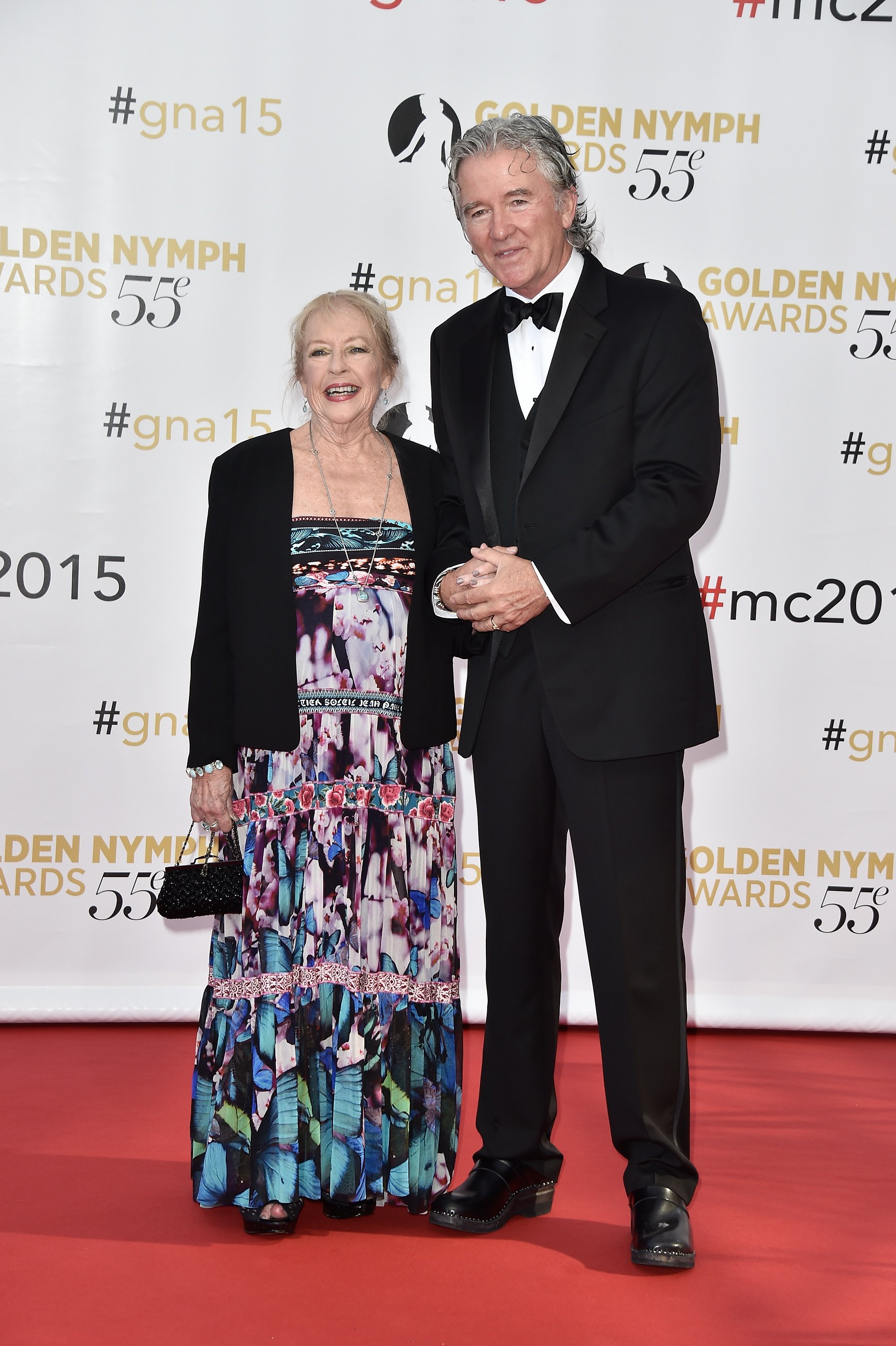 Patrick Duffy and wife Carlyn Rosser at the 55th Monte-Carlo Television Festival on June 18, 2015, in Monaco | Photo: Getty Images
Despite filming sex scenes, he was conscious of not getting attached emotionally to his onscreen characters. He confessed that the one time he felt Rosser was upset was when he acted with Victoria Principal on "Dallas."
Principal was the first of his character, Bobby Ewing's wives, and they shared two kids onscreen. On TV, the couple had a beautiful night that later became intimate.
Duffy explained that during the scene, Rosser became emotional, which somewhat surprised him. He asked why she reacted like that, and his wife replied that he wore a look similar to what they shared in their private moments during the scene.
The "Dallas" star admitted that it was a heartbreaking experience because he did not intend to cause his wife pain through his works. Duffy mentioned that he was probably thinking about something inconsequential while filming the scene.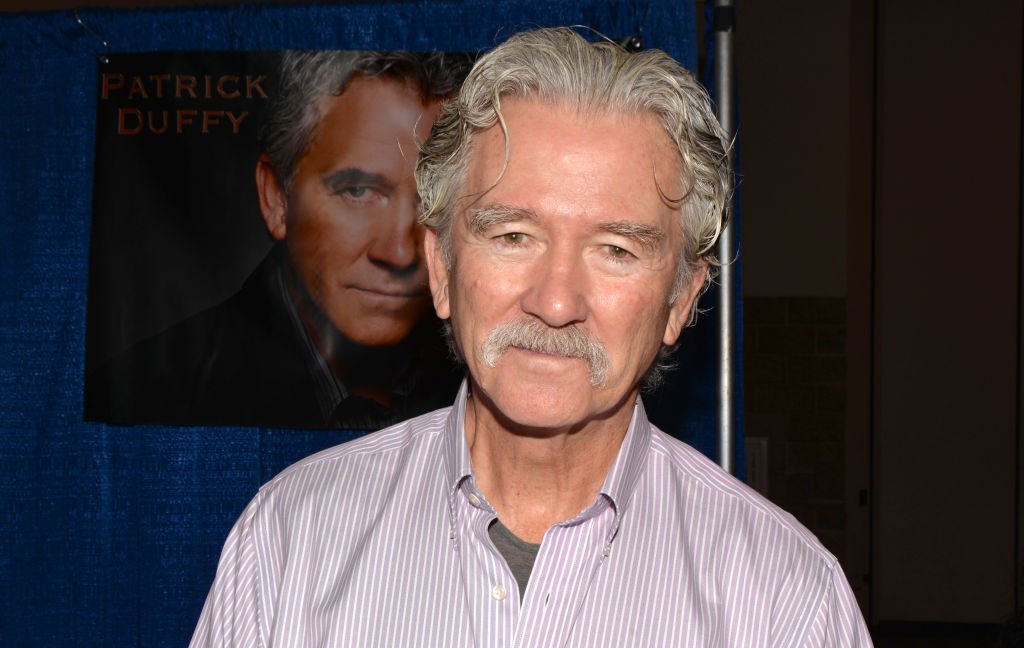 Patrick Duffy at NostalgiaCon at the Anaheim Convention Center at Anaheim, California on September 28, 2019 | Photo: Getty Images
WHO WAS CARLYN ROSSER?
Carolyn Rosser remains the beloved wife of Patrick Duffy. The couple shared more than forty years living happily and were parents to two sons, Padraic and Conor. Rosser could also play a concert piano and lived an artistic life, including practicing her religious beliefs to the letter.
Sadly, she passed from cancer in 2017, at age 77. Her passing came as a big shock to her family and fans. Duffy said that his wife showed no indications of ill health and that the family had difficulty adjusting to the change.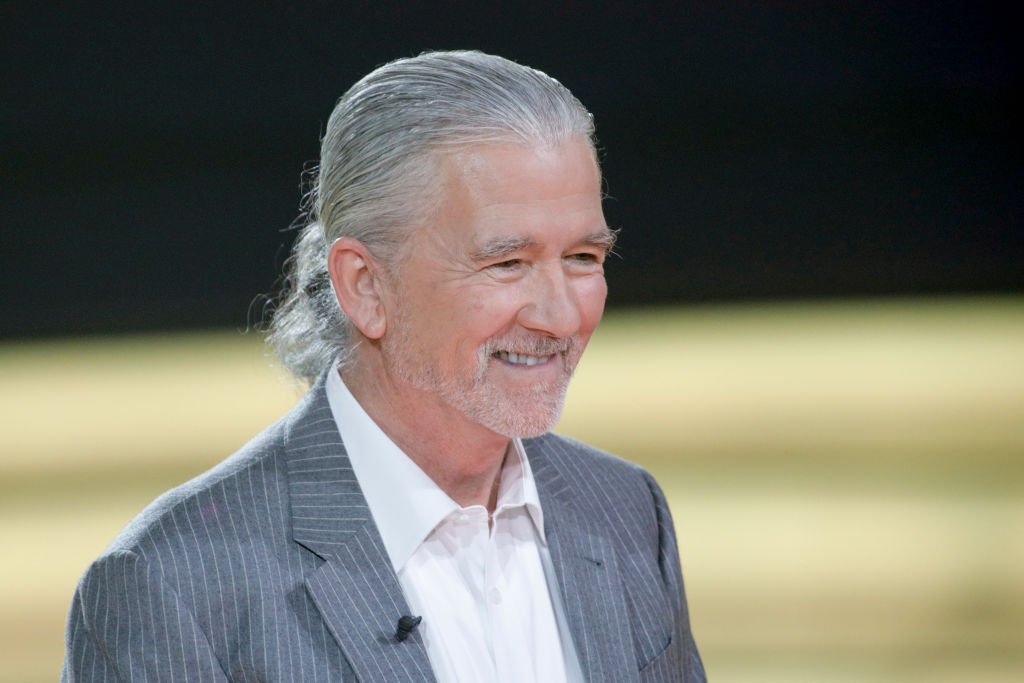 US actor Patrick Duffy during the TV show 'Willkommen bei Carmen Nebel' on March 24, 2018 | Photo: Getty Images
LIFE AFTER ROSSER'S DEATH
Rosser's death was devastating to the actor, and he did not bother to hide it. He had even dealt with his parent's death better, as a younger man, when they got shot in their bar.
A few months after Rosser's death, the grieving widower shared a tweet chronicling how he felt upon realizing that he would never see her again. He tweeted:
"On this day 6 months ago my heart stopped yet I live on as she wishes We will be together eternally Thank you for the love and concern."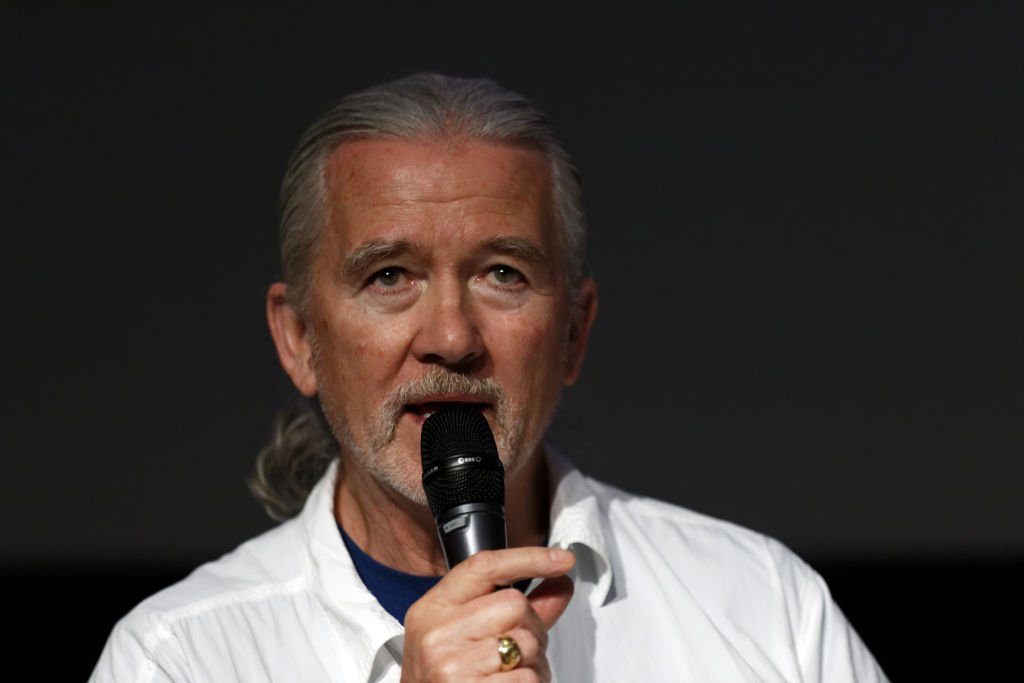 US actor Patrick Duffy attends the Q&A of Series Mania Lille Hauts de France festival day 6 photocall in Lille, France on May 2, 2018 | Photo: Getty Images
In 2019, the actor told a media outlet that his wife was still with him. He added that he hears and sees her. According to Duffy, Rosser's expectations of him have been a yardstick to how he lives his life.
Following Rosser's death, the boys were hurt, but they advised their father to try loving another and move on. It was not until last year that he decided to test the waters with a famous actress named Linda Purl.
Surprisingly, Duffy confessed that he was in a happy relationship. He revealed that it sometimes feels surreal because he never considered having another woman who would make him feel good in his lifetime.
For him, this is a good move, one that Rosser would approve. After they quarantined together in Vancouver, he has taken time to discover Purl's nature, likes, and history.
Apart from their precious love life, the lovebirds, successful in their rights, are also planning future projects. Hopefully, they will print their indelible marks in the film industry together.
Please fill in your e-mail so we can share with you our top stories!