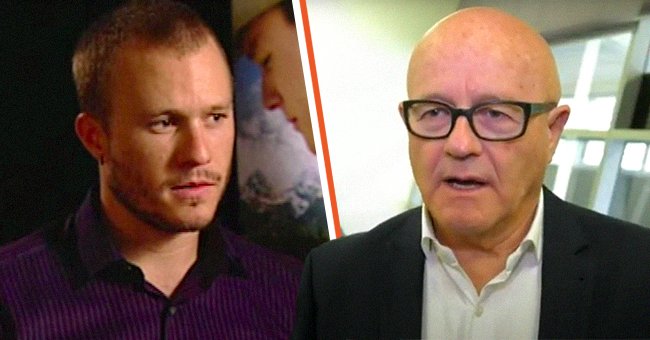 YouTube/ET Canada | YouTube/Te Karere TVNZ
Heath Ledger's Uncles Stood against His Dad after His Passing — The Cause Is the Star's Will

Heath Ledger tragically passed away at the age of 28. After his passing, Ledger's family feuded on how his estate should be handled as family members disapproved of the executor.
"Brokeback Mountain" star Heath Ledger passed away as his career took off on January 22, 2008. He passed away from a prescription medication overdose and was found by a masseuse and his housekeeper, who called 911.
Unfortunately, emergency services could not help Ledger, and he passed away, leaving a large hole in his fans, friends, and especially his families' hearts.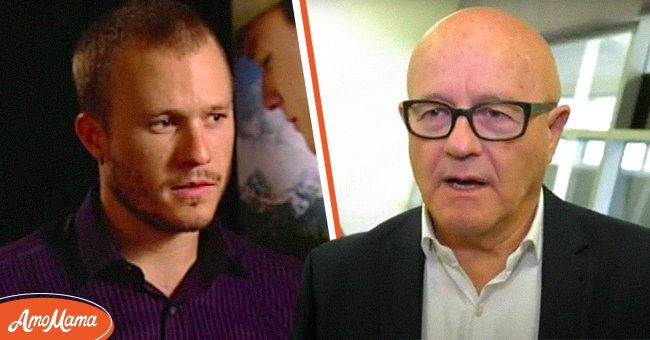 Heath Ledger during a 2005 interview with ET Canada [Left]. Kim Ledger pictured on Te Karere TVNZ in 2016. | Photo: Youtube/ET Canada & Youtube/Te Karere TVNZ
"The Dark Knight" actor was survived by his parents, his many uncles, his three sisters, and his young daughter, Matilda, who was only two years old at the time of his death.
In 2018, his father, Kim Ledger, spoke out on Nova's podcast, "Addiction." He revealed that the blow of the loss of his son was made worse because he found out through the media. He explained:
"We kinda felt like we were the last to know. We literally turned on the television on [and] the first thing I saw was them carting the stretcher out."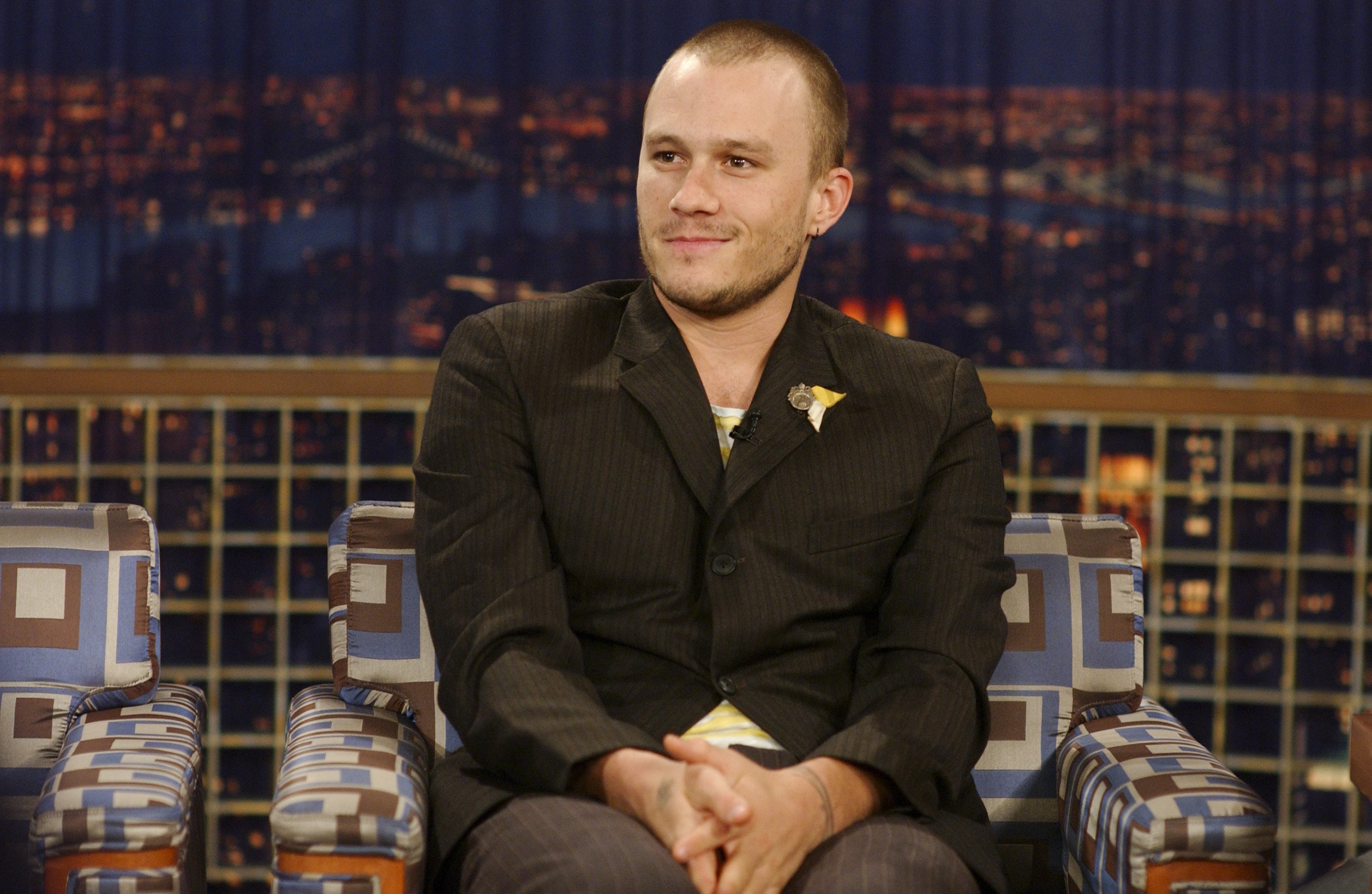 Heath Ledger on season 12 of "Late Night with Conan O'Brien." | Photo: Getty Images
Ledger's father watched as responders took his child's lifeless body out of his SoHo apartment, which was an image that would stay with him forever. He could not believe his son had passed.
To make matters worse, Kim then had to deal with his brothers, Mike and Hadyn, publicly criticizing his management of Ledger's estate. Kim, his wife, and his daughter were left Ledger's estate.
Ledger had last updated his will in 2003 before he was Oscar-nominated for his role "Brokeback Mountain." Furthermore, the will was last amended before Ledger welcomed his daughter with actress Michelle Williams.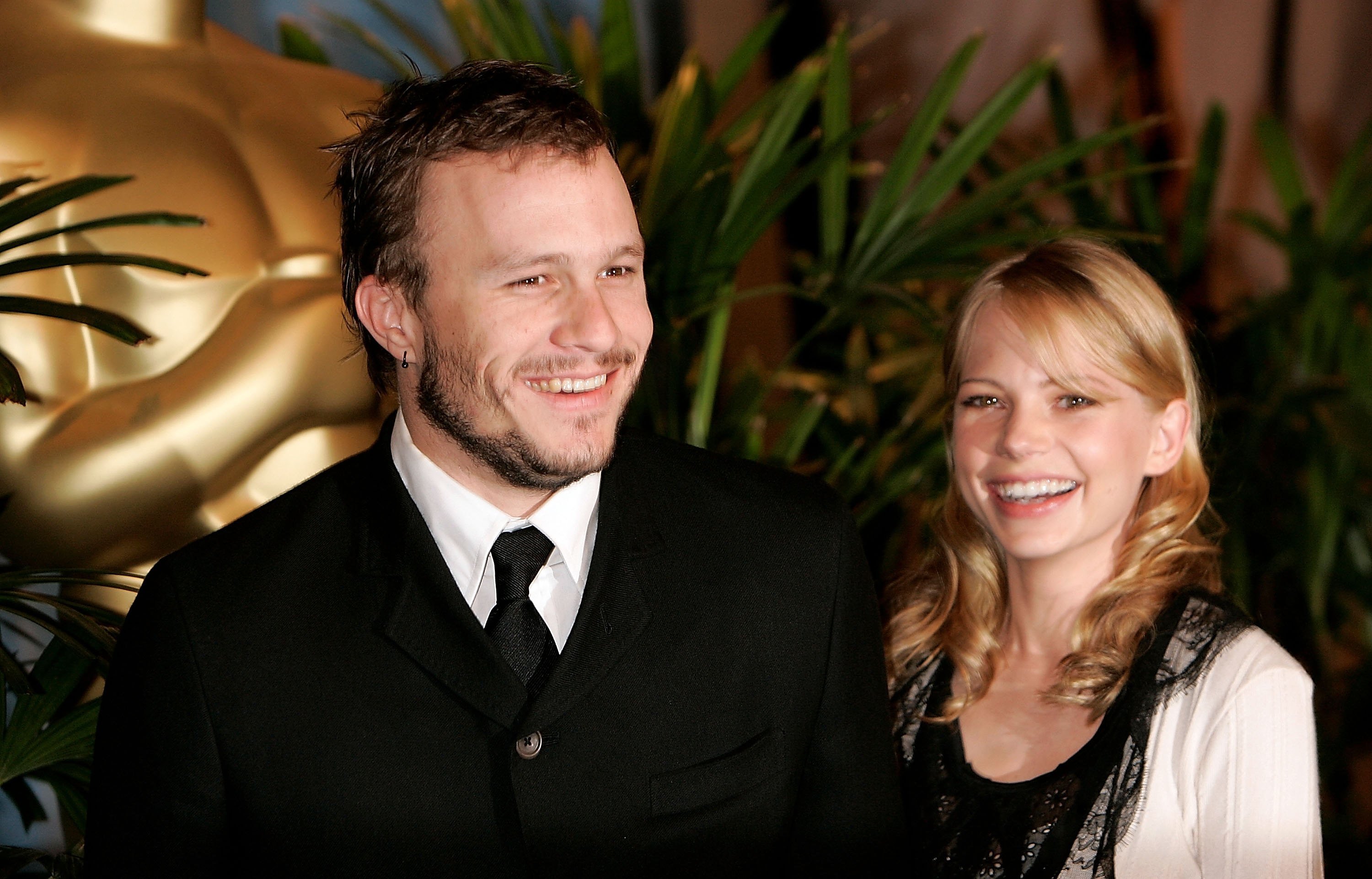 Heath Ledger and Michelle Williams at the Oscar Nominees Luncheon at the Beverly Hilton Hotel in 2006. | Photo: Getty Images
Consequently, Matilda and Williams, who separated from the Australian actor a few months before his passing, were not included in his will. As a result, many believed it meant Matilda would not receive an inheritance.
At the time, Ledger's uncle Haydn told the media that he had concerns for Matilda and how the funds would be distributed.
However, Kim released a short statement after the will was released and said that both Matilda and Williams would be "taken care of [as] that's how Heath would want it to be."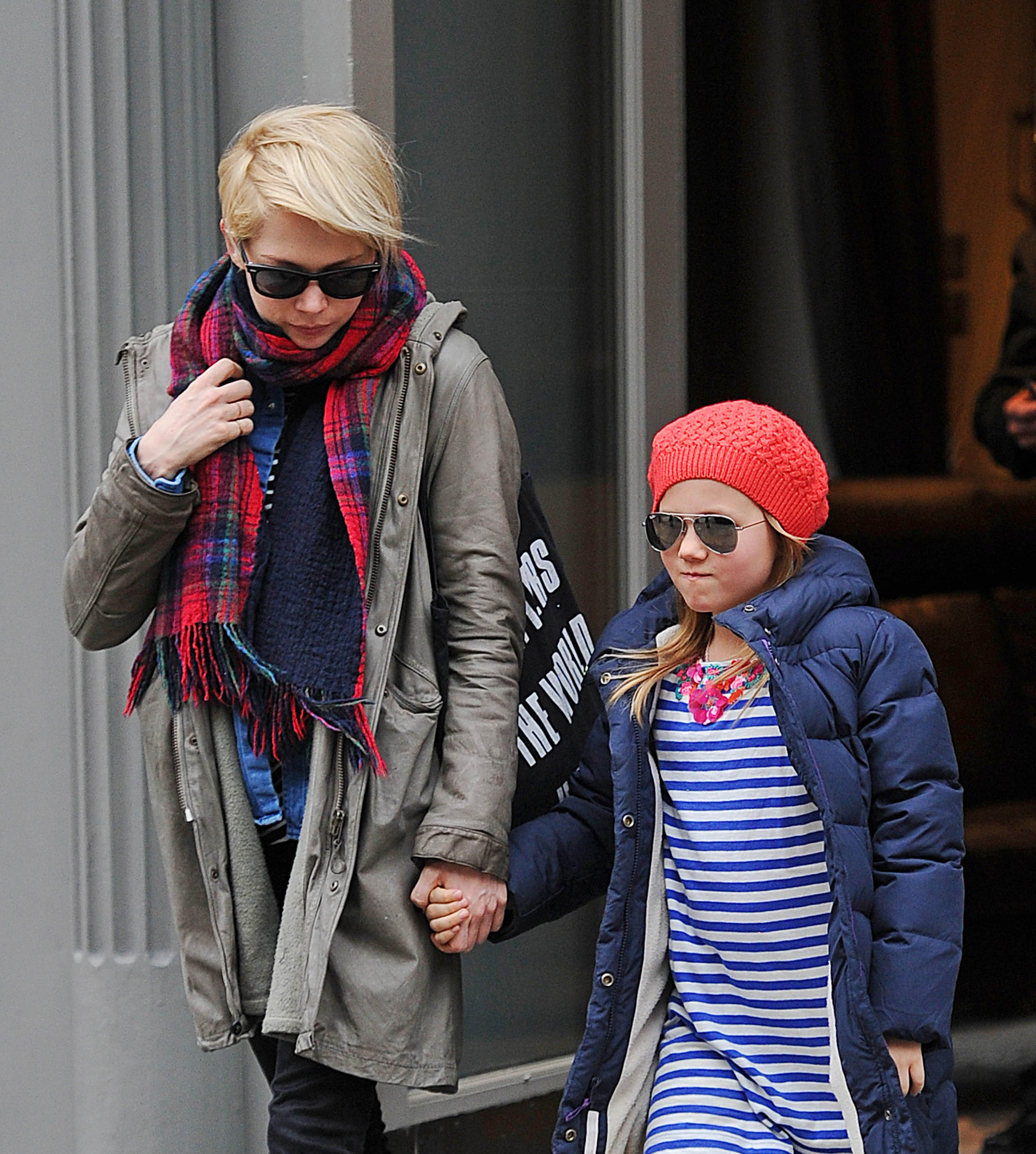 Michelle Williams and her daughter, Matilda Ledger, in New York City in 2013. | Photo: Getty Images
Kim stressed that Matilda was the family's highest priority and her mother was an integral part of the family. Therefore Ledger's daughter would receive an inheritance from his estate.
Nonetheless, People reported that Ledger's uncles, Mike and Hayden Ledger, spoke out against Kim handling the estate because he had a lousy track record of managing estates.
The uncles claimed that Kim was so bad in handling their father, Sir Frank Ledger's estate, that he was removed as executor when the latter passed away in the '90s. Mike told the outlet:
"It plunged into enormous debt."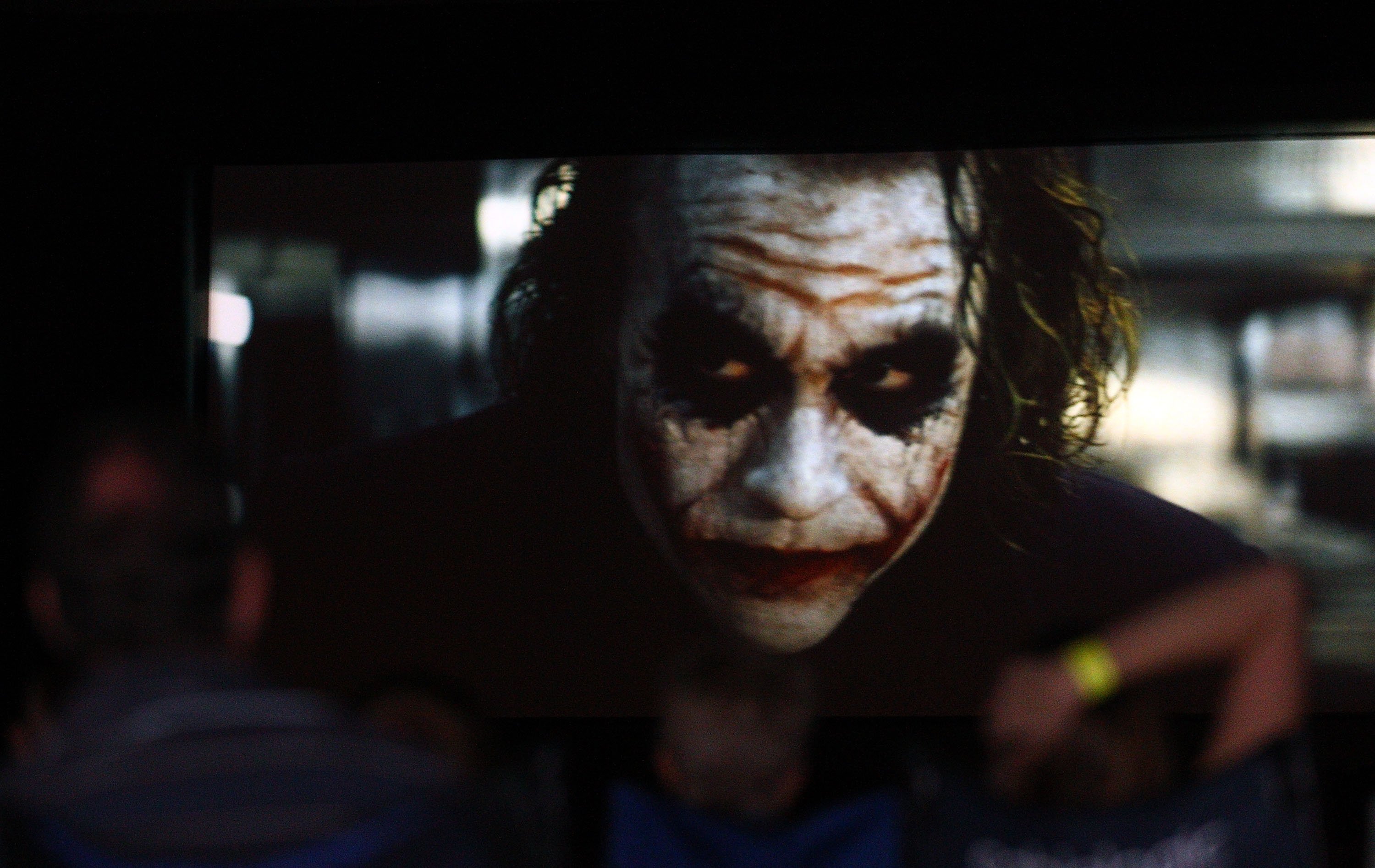 Health Ledger pictured at the Joker in 2007. | Photo: Getty Images
Mike reassured the outlet that Kim's removal as executor was not in the family's interest, but rather their only "vested interest" was to make sure Matilda was taken care of.
He stated that Kim's public statements that he would take care of the young girl were not enough assurance that she would be well looked after.
Additionally, the brother said that it was better to have an independent executor for more significant sums of money. It was estimated that Ledger's estate was worth over $10 million.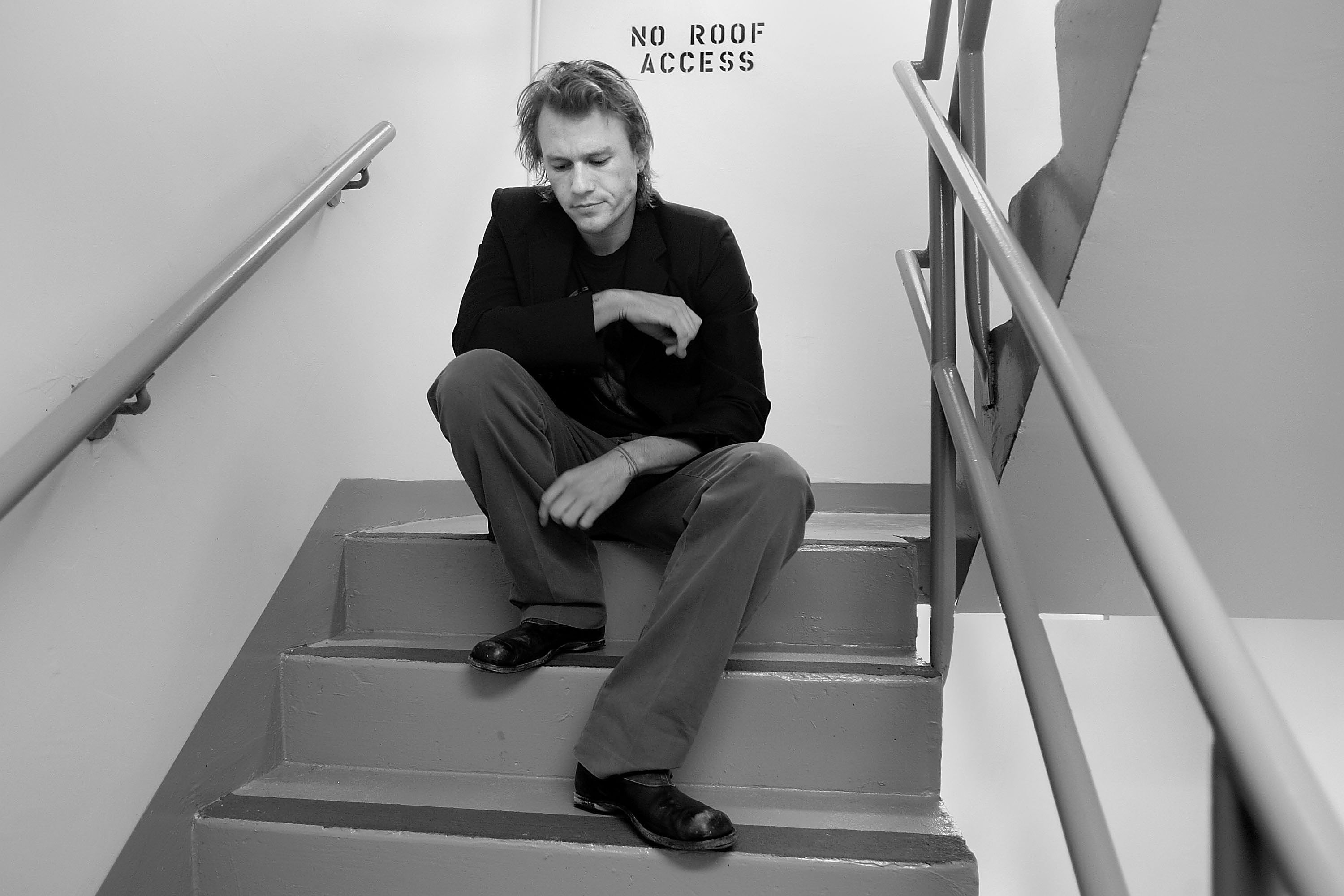 Heath Ledger pictured for the film "Candy" portraits in 2006, Toronto, Canada. | Photo: Getty Images
After Kim's estranged brother's statements, he released another statement via a Family Spokesperson, Adene Cassidy. She told Channel Seven's Sunrise program:
"It is sad... while we are grieving the loss of our beloved son, that estranged family members publicly discuss matters they have not been privy to in the past or now."
On behalf of Kim, Cassidy declared that they hoped the family members would remain dignified for the sake of Ledger's young daughter.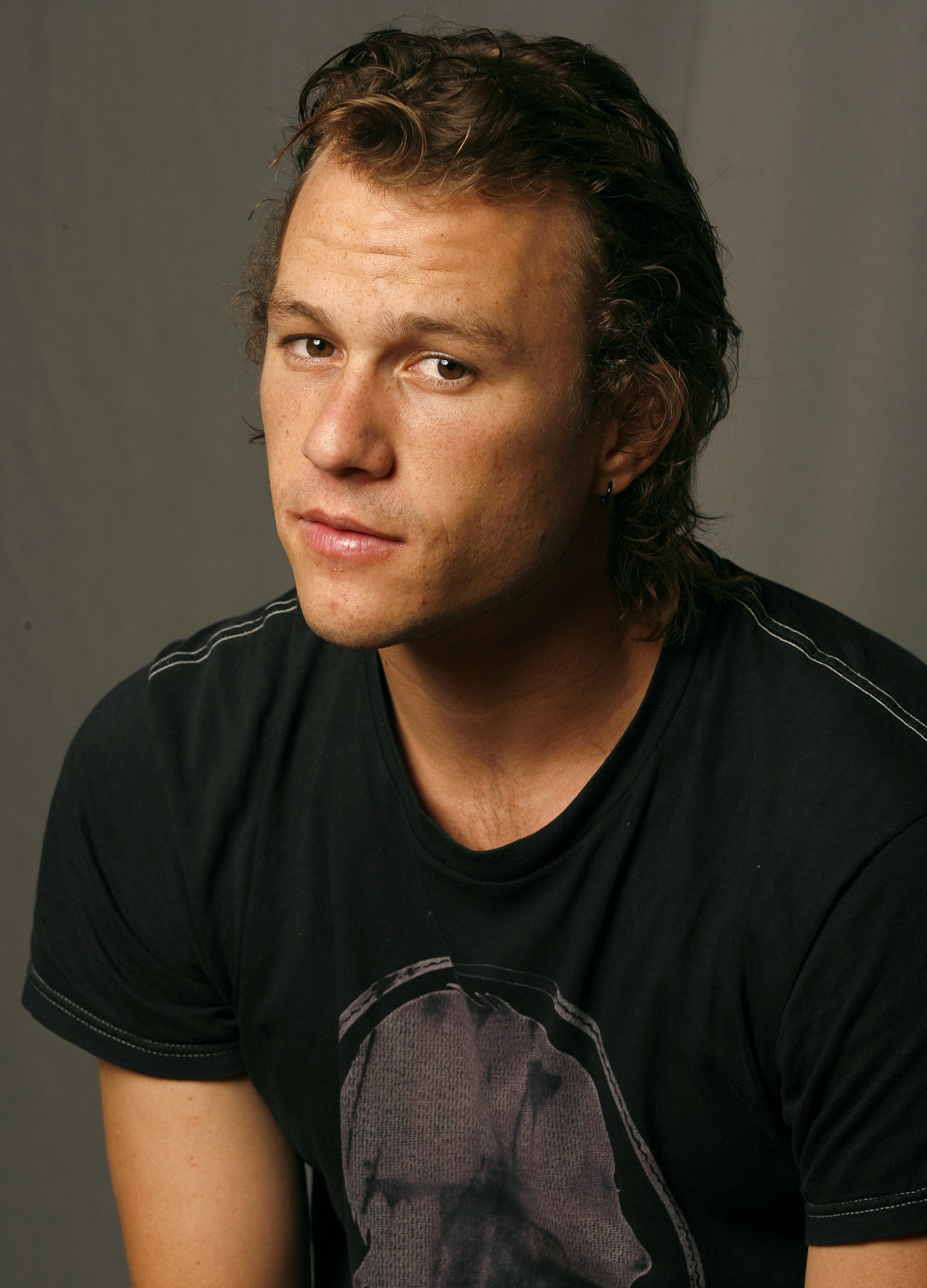 Heath Ledger's portrait for the 31st Annual Toronto International Film Festival. | Photo: Getty Images
Later, the situation seemed to have settled as Kim told the Australian Sunday Times that Matilda would inherit all of Ledger's money. He said the family "gifted everything to Matilda."
However, Accountant Mark Dyson, who was made executor of the estate, said he could not disclose out much she would inherit. The Sunday Times had estimated that Ledger's estate was worth $16.3 million.
Fox reported that whether The Times' estimate included Ledger's life insurance policy was unclear. Unfortunately, the policy claim was also riddled with legal stresses.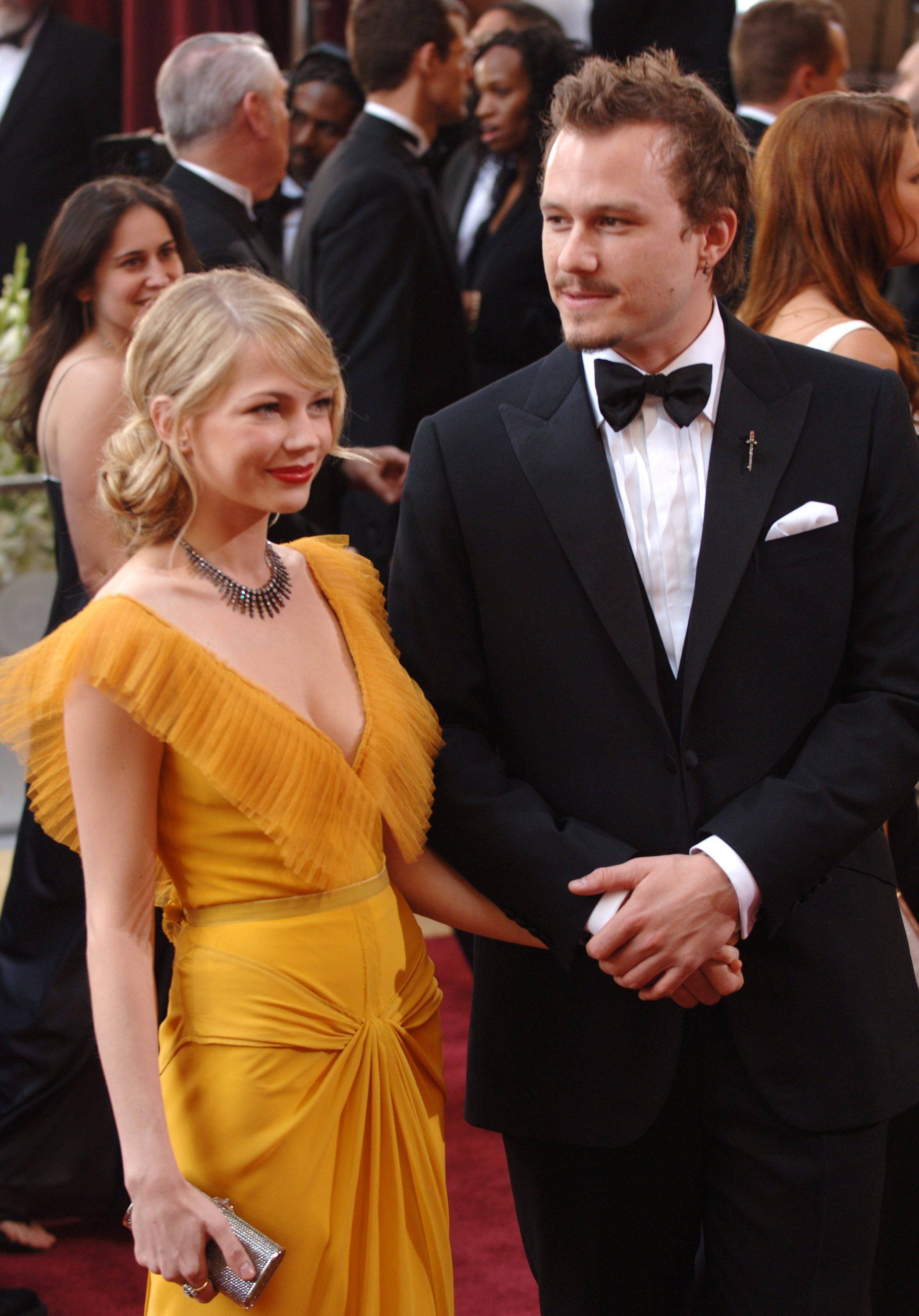 Michelle Williams and Heath Ledger at the The 78th Annual Academy Awards. | Photo: Getty Images
According to the outlet, Ledger's former Attorney, John S. LaViolette, sued Minnesota-based ReliaStar Life Insurance Co. He claimed the company tried to avoid paying Matilda her father's $10 million life insurance policy.
ReliaStar stated that they were trying to establish whether Ledger's death resulted from suicide or whether the later actor lied in various paperwork.
Laviolette's lawsuit claimed that the life insurance company had to investigate whether Ledger lied in paperwork while he was still alive.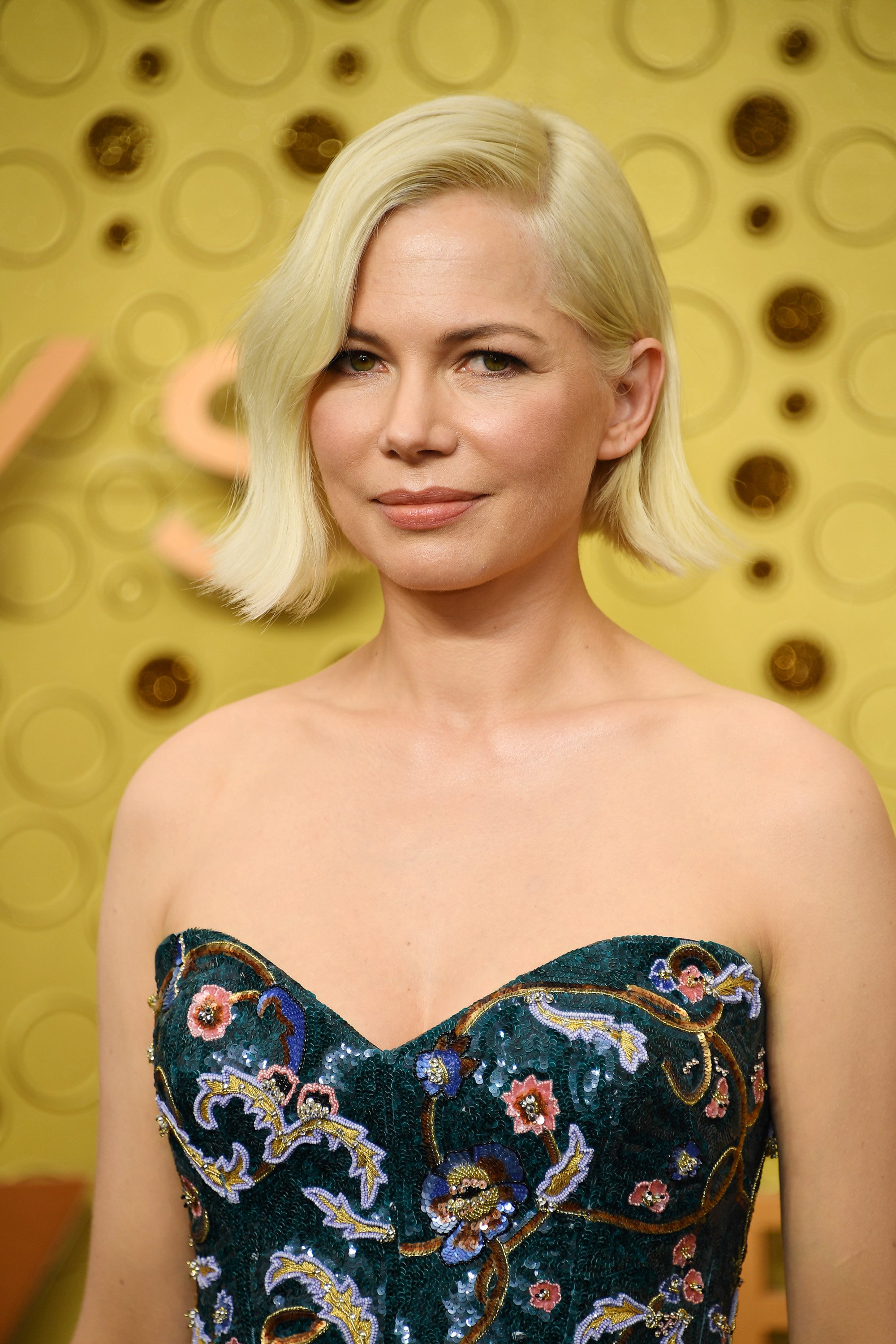 Michelle Williams at the 71st Emmy Awards at Microsoft Theater, 2019, Los Angeles, California. | Photo: Getty Images
However, a few months later, the lawsuit was removed from Los Angeles Superior Court to federal court. Dana Riley, the owner of ReliaStar, stated that they had not decided on the final details of the claim.
It is unclear whether the legal matters were resolved and how much Matilda received, but she seems to be doing well with her mother. She is now 16 years old.
In 2019, Williams discussed her then-13-year-old daughter while on an episode of "Live With Kelly and Ryan" on what would have been Ledger's 40th birthday.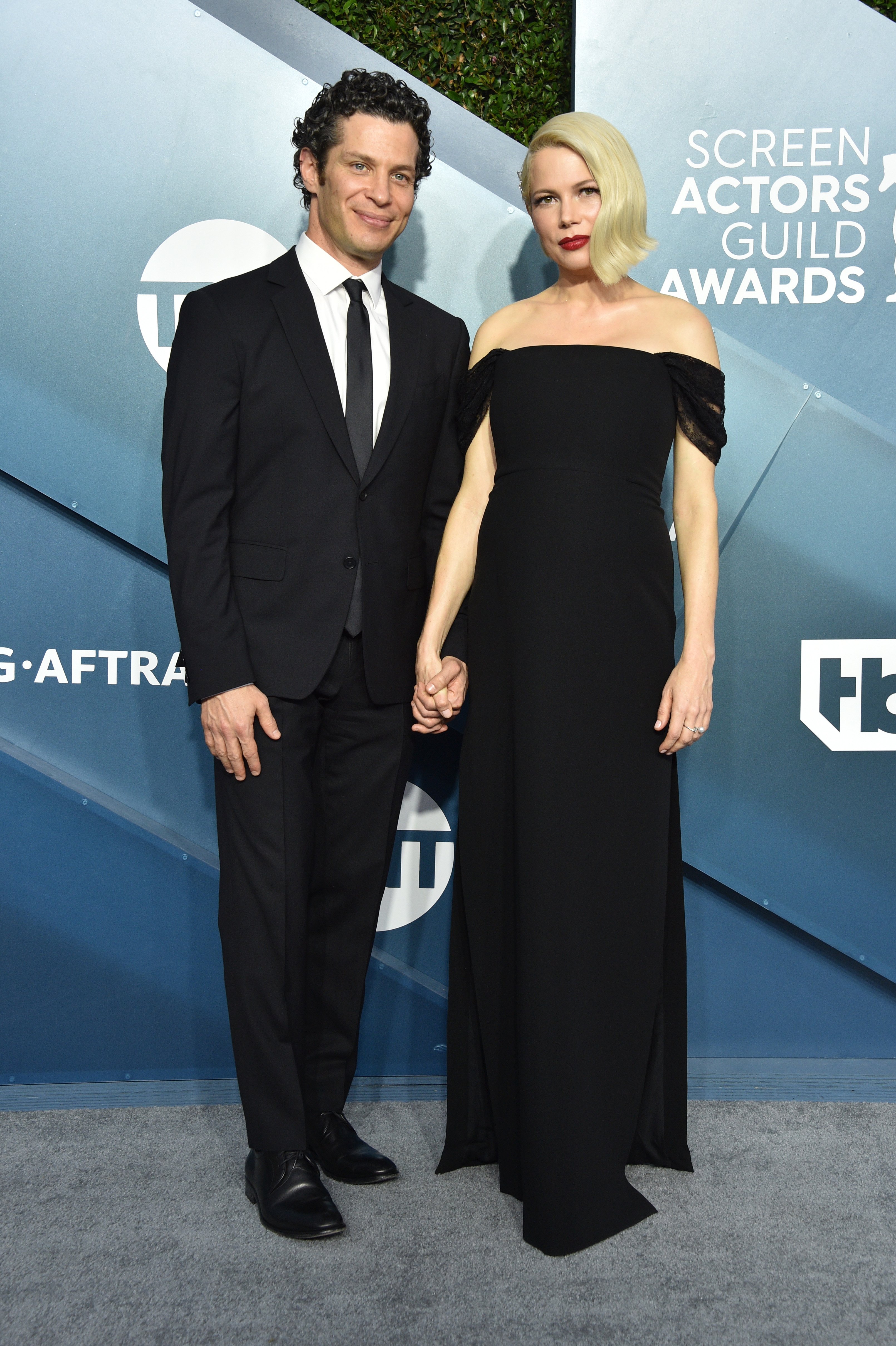 Thomas Kail and Michelle Williams at the 26th Annual Screen Actors Guild Awards, 2020, Los Angeles, California. | Photo: Getty Images
The "My Week With Marilyn" star said that when it came to her daughter becoming a teenager, everything was "so far, so good." She joked that Matilda had not made a dramatic transformation in her personality yet.
Williams, who is now married to American Theater Director Thomas Kail, met Ledger on the set of "Brokeback Mountain." They started dating, welcomed their daughter but split up a few months before he passed.
Unfortunately, it is hard to keep up with Williams and her daughter as neither have social media, so fans only hear about them during a rare interview.
Please fill in your e-mail so we can share with you our top stories!