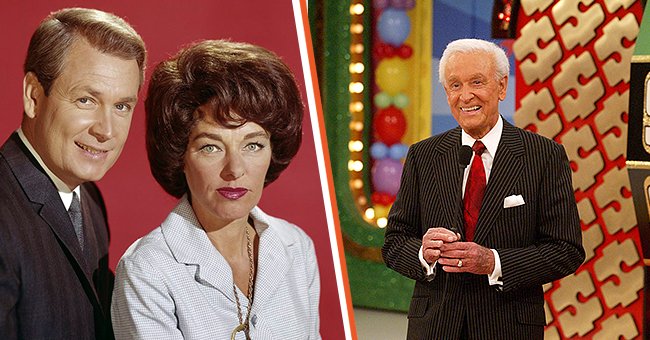 Getty Images
Bob Barker 'Never Had Any Inclination to Remarry' after Wife's Death - Inside Their Love Story
Bob Barker had a career that made him a TV icon and a wife who meant the world to him even after her death. While his wife was no more, he had no desire to remarry.
Bob Barker was a prominent television game show host well-known for his work on CBS's "The Price Is Right." Although he eventually retired, Barker's commentating talent still greatly impacts show business.
However, aside from being an acclaimed TV personality, Barker also had a love life he was most proud of and vocal about throughout his years. He was married to Dorothy Jo Gideon for decades.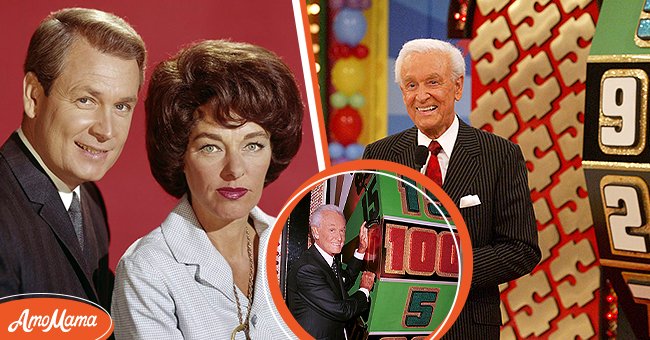 Bob Barker during "The Price is Right" 34th Season Premiere, circa June 2005 in Los Angeles, California [left]. Portrait of Bob Barker, and his wife Dorothy Jo Barker [right]. Bob Barker poses by one of the game props at CBS Studios to celebrate his 30th anniversary as host of "The Price Is Right" June 6, 2001 in Los Angeles, CA [bubble] | Photo: Getty Images
BOB BARKER
Born Robert William Barker, the American TV personality had a career that dated as far back as the 1950s. He lived with his mom Matilda in South Dakota until she remarried and relocated to Missouri as a young boy.
Barker graduated from high school in the early '40s and went to Springfield's Drury College on a basketball scholarship. He later left school to train as a fighter pilot in the United States Naval Reserve but World War II ended before being assigned for active duty.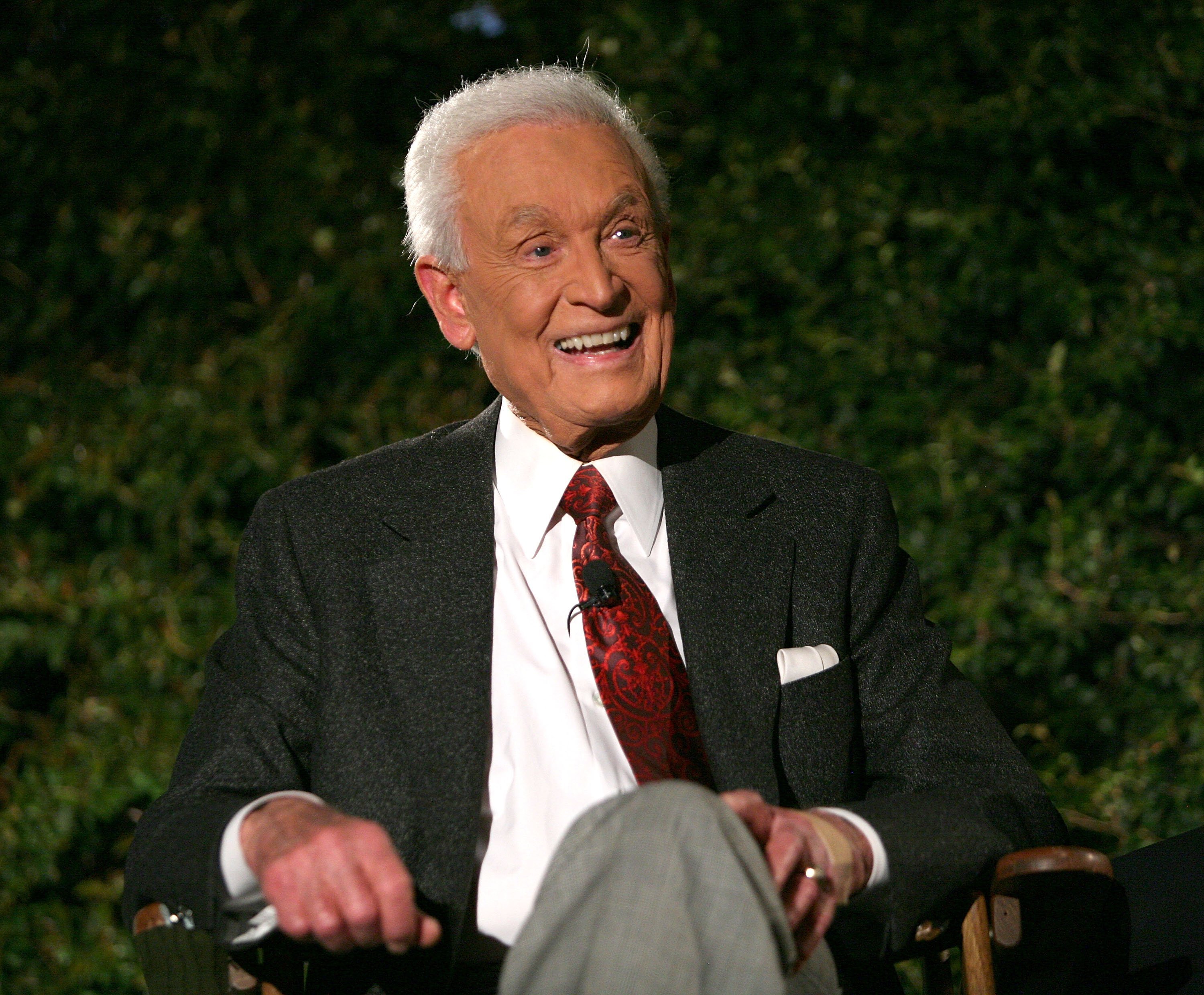 Bob Barker attends An Evening With Bob Barker presented by the Academy of Television Arts and Sciences at The Leonard Goldenson Theater May 7, 2007 | Photo: Getty Images
He eventually returned to Drury College and graduated with a degree in economics in 1947. Barker started a career as a host on a radio station in Florida. He then relocated to California to pursue his interest in broadcasting.
He worked on "The Price Is Right" from 1972 to 2007, making it the longest-running daytime game show in North American television history. Apart from the hit CBS show, Barker also hosted "Truth or Consequences" from 1956 to 1975.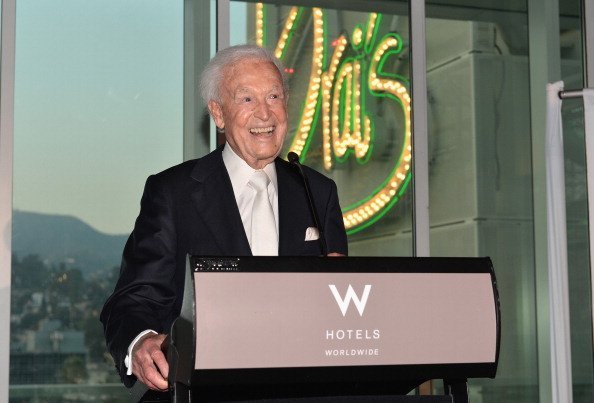 Bob Barker at Drai's Hollywood on September 19, 2013 | Photo: Getty Images
Barker was well appreciated for his unique talent, and he received various accolades in different categories. His honors include 15 Emmy Awards and five Daytime Emmy Awards for Outstanding Game Show Host.
The renowned host made remarkable appearances in top programs like the "Pillsbury Bake-Off." He also emceed the "Tournament of Roses Parade" from 1969 to 1988 and "That's My Line" in 1980.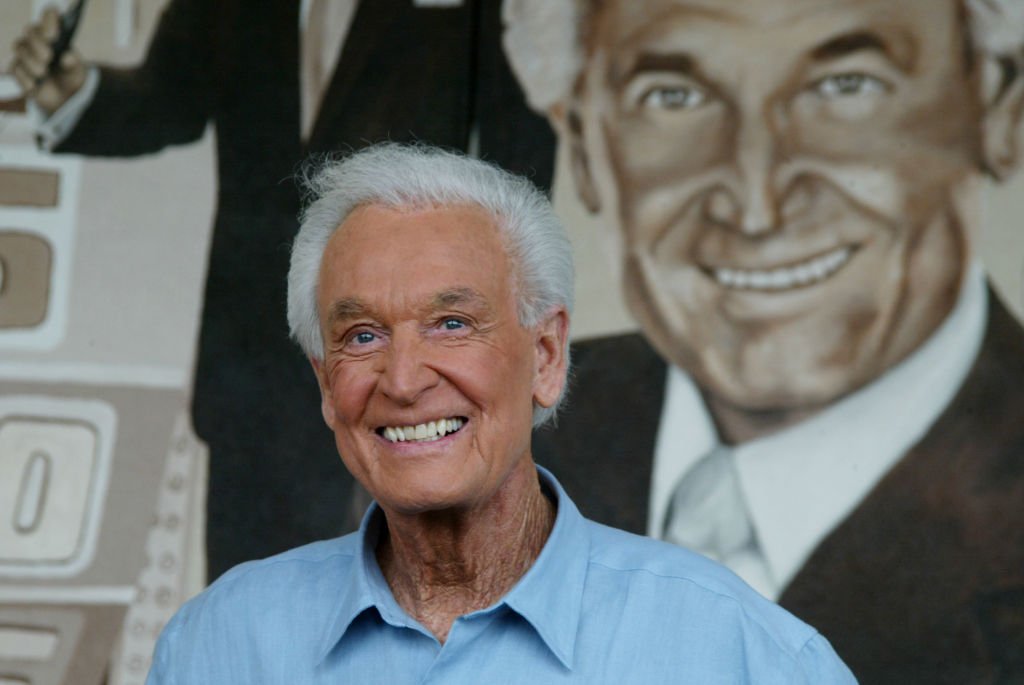 Bob Barker attends the unveiling of a mural done in his honor at CBS Television City June 12, 2003 | Photo: Getty Images
In 2006, Barker's decision to leave "The Price Is Right" after nearly 35 years on the show brought fans to tears. Once speaking on his retirement decision, he revealed he wasn't ready to say goodbye but, he also said:
"I think it's a good time to say goodbye because I want to leave them wanting more."
The TV host led a remarkable career that spanned 50 years. According to a statement he once made, one of the most enduring memories of the program was when he called a female participant down, and she was so excited that her shirt popped off.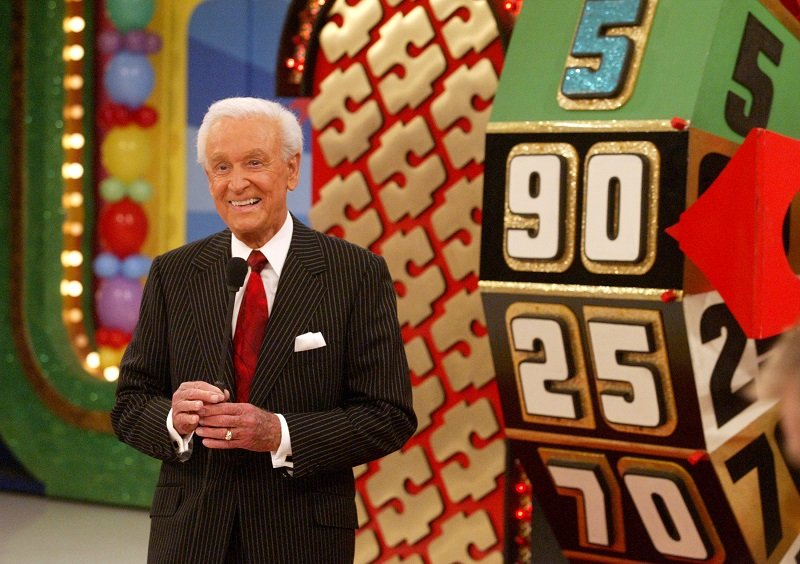 Bob Barker during "The Price is Right" 34th Season Premiere circa June 2005 in Los Angeles, California | Photo: Getty Images
Barker once wore short pants that showed off his perfectly tanned legs on the show. As he paraded in his dressing room wearing red-and-green boxer shorts, he pointed to the rottweilers imprinted on his boxers and talked about his "sympathy for the underdog."
Barker's love also extended to other animals like polar bears, otters, and lions. And as an animal-rights activist, he ended every "Price Is Right" episode by urging viewers to have their cats and dogs neutered.
It is no secret that the iconic TV host is an animal lover, and one can never overemphasize his desire to see them well cared for. Barker's commitment to animals was also inspired by his long-term spouse Gideon.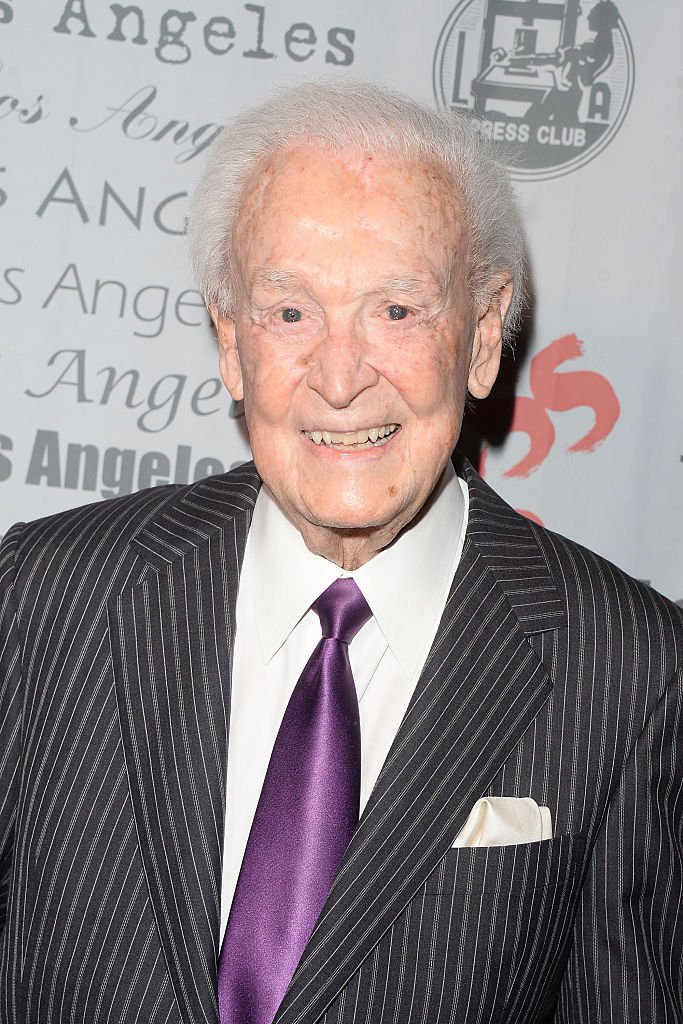 Bob Barker arrives at the National Arts and Entertainment Journalism Awards Gala at Millennium Biltmore Hotel on December 6, 2015 | Photo: Getty Images
BARKER'S LOVE LIFE
When Barker was not handing gifts to contestants on the hit CBS's 1972 game show, he was usually away with his high school sweetheart Gideon. Barker first met Gideon at an Ella Fitzgerald concert in the 1930s.
Although the TV personality was just 15 years old when they met, it didn't take him long to recognize the love of his life. The couple dated for years, and they eventually tied the knot before his time as a TV host.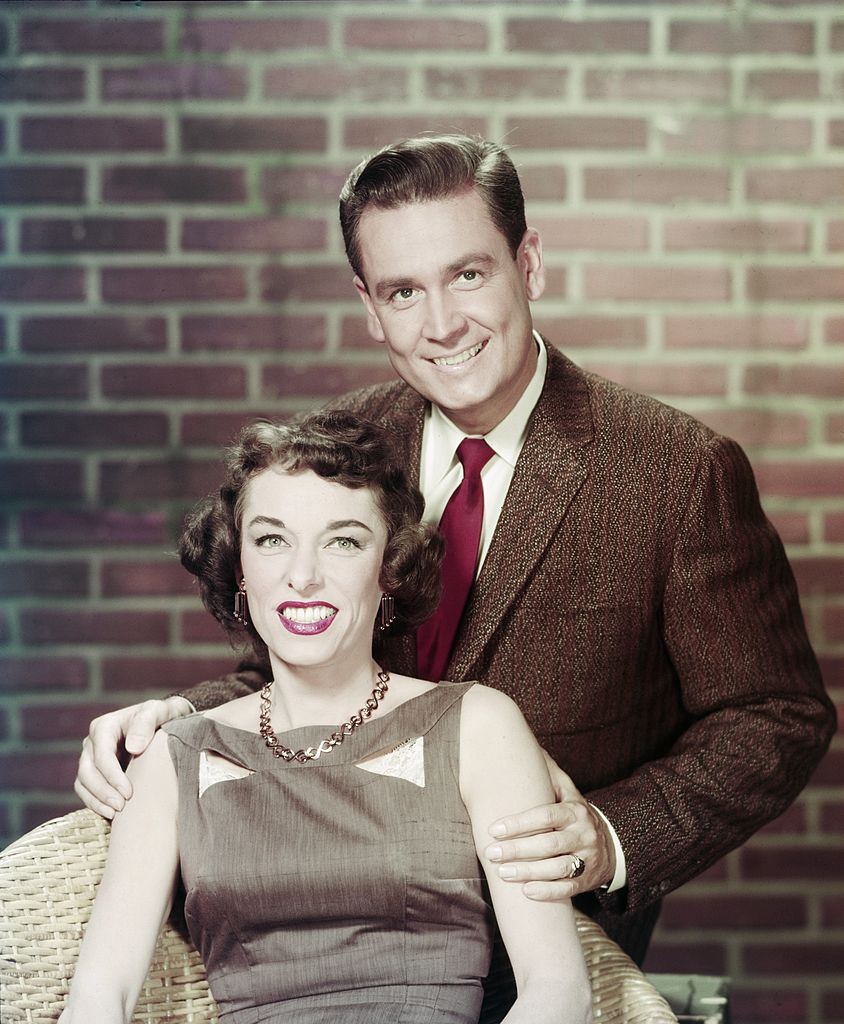 Picture of Dorothy Jo Barker and Bob Barker | Photo: Getty Images
They made incredible memories for the entirety of their 36 years of marriage. Barker and his wife were no novices to the entertainment industry. The couple had been in love since forever, and the TV star was left devastated when she passed away.
On October 19, 1981, Gideon died at 57, following a six-month battle with lung cancer. After Barker's tragic loss, a source revealed that he never got over the thought of losing someone dear to his heart even after forcing himself to move on.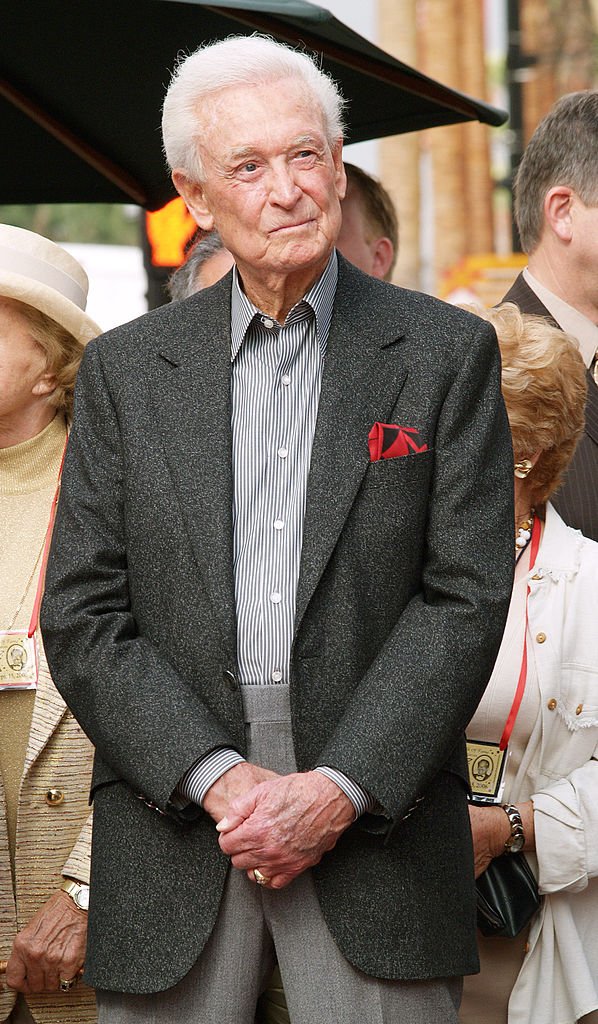 Bob Barker on September 15, 2006 in Hollywood, California | Photo: Getty Images
Speaking of his deceased wife during an interview, Barker, who married Gideon when he was 21, and she was 20, said she was with him until her last breath. He also confirmed that a second marriage wasn't an option.
The couple never had children, and Barker said they just had no time for kids. After losing his wife and retiring from "The Price Is Right," Barker also faced health issues, including two strokes.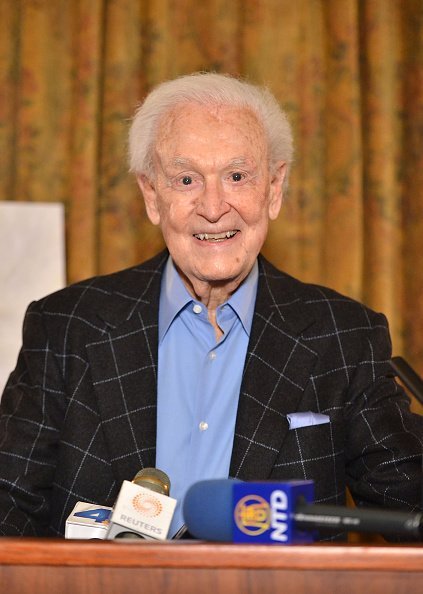 Bob Barker at Millennium Biltmore Hotel on June 17, 2015 | Photo: Getty Images
AFTER RETIREMENT
After the game show legend retired, he focused on helping more animals. He once helped persuade the Alaska Zoo in Anchorage to release an elephant. Maggie, the elephant, had reportedly been in a harsh climate for years.
Barker also had a foundation called the DJ&T Foundation, named after his wife and his mother, Matilda. The foundation has helped subsidize spay/neuter all over the U.S. through local organizations.
Barker's wife's memories have been honored in many ways. On the 36th anniversary of her death, the "How I Met Your Mother" actor, who died in July 2017, visited her grave at the Forest Lawn Memorial Park in Los Angeles with a bouquet.
Please fill in your e-mail so we can share with you our top stories!