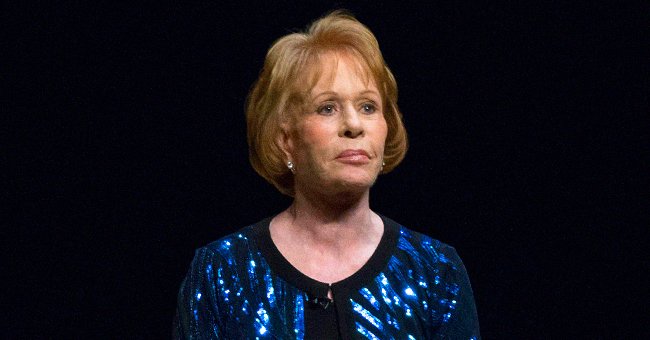 Getty Images
Carol Burnett Made One Daughter Hate Her 'Guts' & Later Took Care of Her Other Daughter's Kid
Renowned actress Carol Burnett is a mom of three daughters, two of whom have been troublesome because of drug addiction. She had to enforce some tough love to get them help.
In July 2020, Carol Burnett got candid about her daughter Carrie Hamilton's drug addiction from a young age. She told ARRP The Magazine:
"My daughter Carrie got into drugs. When we got her into her third rehab, oh, she hated my guts! You have to love them enough to let them hate you."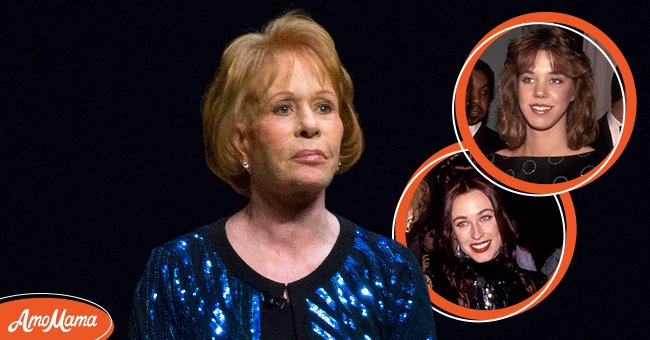 (L) Comedienne Carol Burnett attends the Long Center for the Performing Arts on March 12, 2016 in Austin, Texas. (M) Carol Burnett and Erin Hamilton during The 50th Annual Golden Globe Awards at Beverly Hilton Hotel in Beverly Hills, California. (R) Carol Burnett with daughter Carrie Hamilton 1983 in New York City | Photo: Getty Images
CARRIE'S DRUG ADDICTION
She spoke to People about the experience back in January 2016, saying she was happy that Carrie managed to get off the drugs, adding those were challenging times.
Burnett explained she had to put her child into rehab before she turned eighteen, and she hated her for it. "She hated what I was doing to her," she stated.
The comedienne once admitted to USA Today that she feared upsetting her daughter and pondered whether she would think less of her based on her actions for her benefit.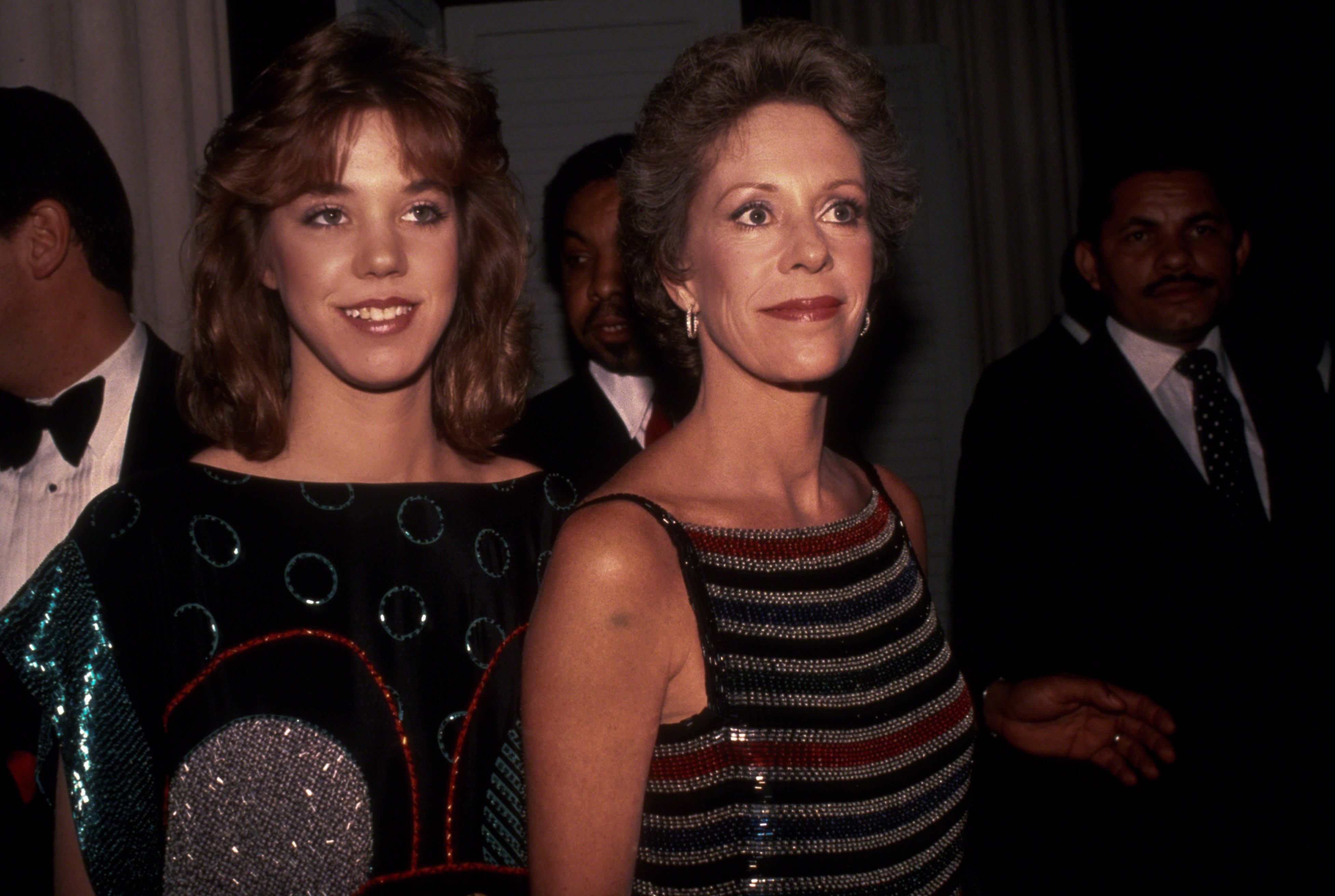 Actress Carol Burnett with her daughter Carrie Hamilton in 1983 in New York City | Photo: Getty Images
Burnett further explained that people were not well-versed in dealing with loved ones who struggled with addiction during those years.
She emphasized that even though addicts act out towards the people trying to get them help, it is not necessarily them per se but the "disease" making them bad-tempered.
The "Annie" star shared that she learned a vital lesson about the importance of being a mother first to her child and not her best friend during those challenging times.
Triumphantly, Carrie got sober before her 18th birthday, and her mom said they had a good twenty years from that point onwards. "We were joined at the hip for a while there," Burnett continued.
In the end, Carrie thanked her mom for sending her to rehab. Sadly, she died from cancer-related pneumonia in 2002 at Cedars-Sinai Medical Center in Los Angeles. She was 38 years old.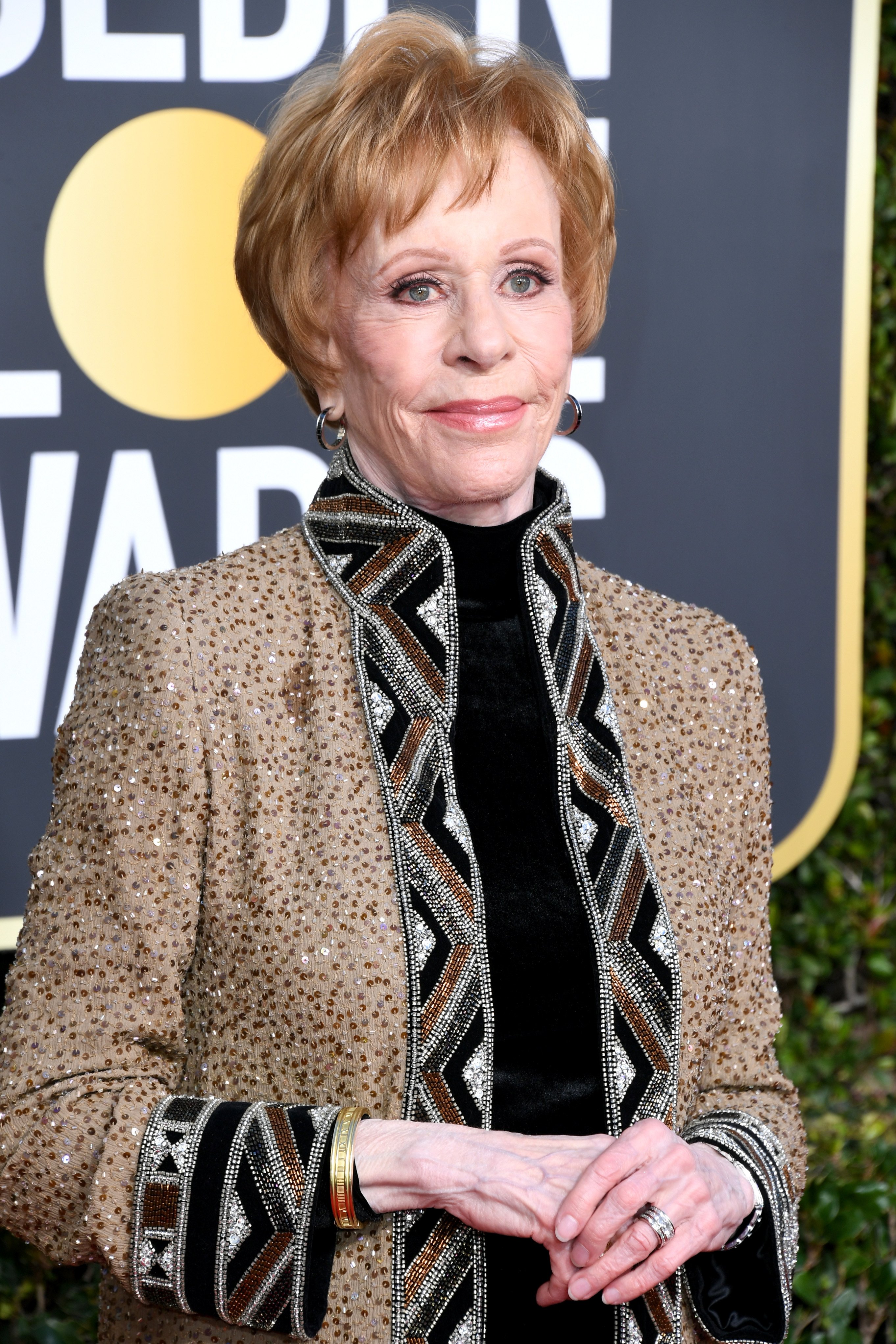 Carol Burnett attends the 76th Annual Golden Globe Awards at The Beverly Hilton Hotel on January 6, 2019 in Beverly Hills, California | Photo: Getty Images
HER PASSING
At the time of her passing, People reported she was surrounded by loved ones, including her two sisters, five of her half-siblings, and her loving mother. Burnett's longtime friend Julie Andrews shared at the time:
"There is nothing more tragic in life than this. My heart is full for my chum."
In addition, Burnett said when Carrie was in the hospital, she told her about her mantra: "Every day I wake up and decide today I'm going to love my life."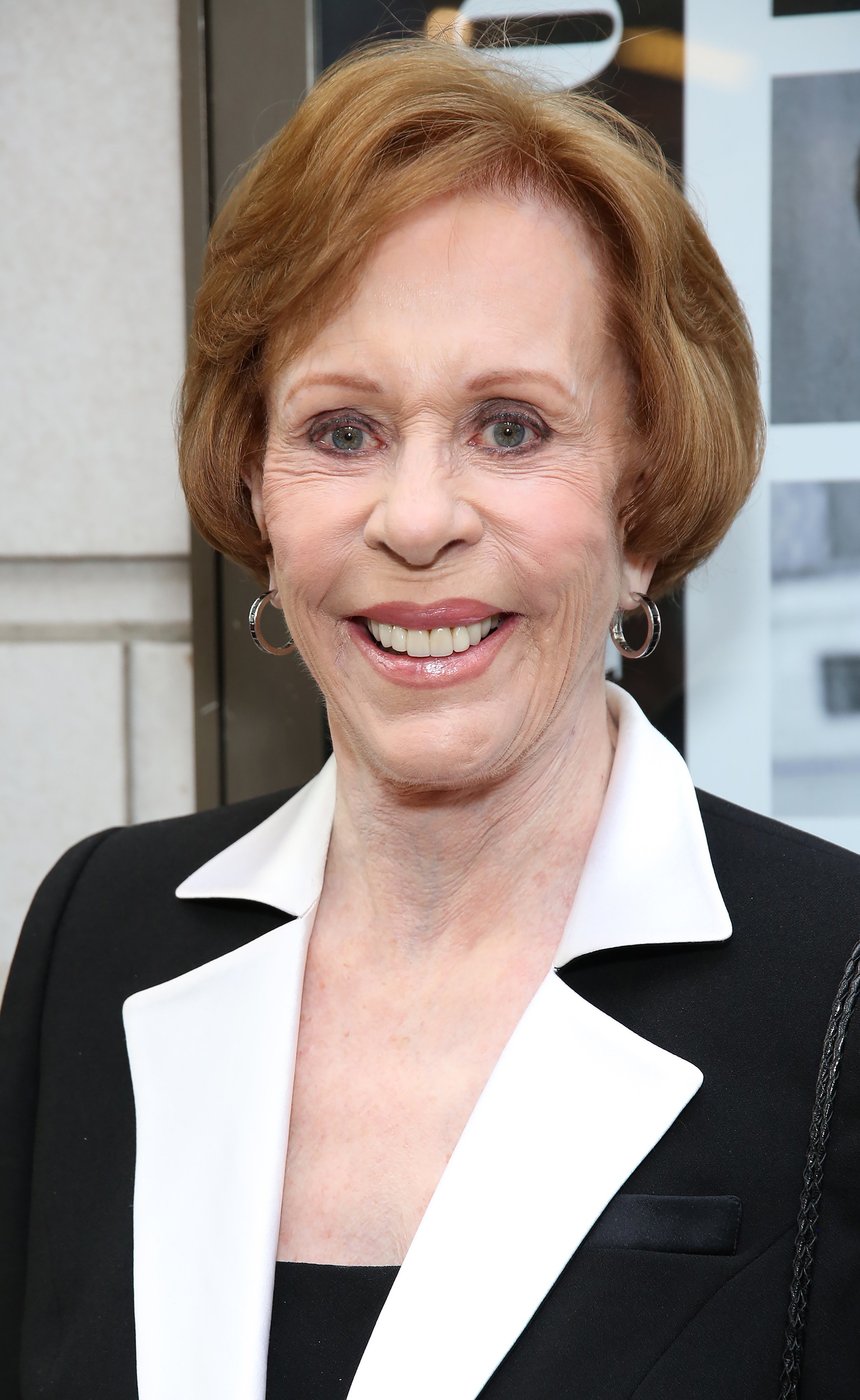 Carol Burnett attends the Broadway Opening Night performance of "The Prince of Broadway" at the Samuel J. Friedman Theatre on August 24, 2017 in New York City | Photo: Getty Images
GRIEVING PROCESS
In 2018 during an interview, the star spoke about her late child, saying she is always on her mind and always feels her presence.
The writer said she would never get over the loss of her daughter, noting that one does not get over it but copes with the situation. She spoke frankly about the grieving process and shared that she was reluctant to get out of bed for a while after Carrie died.
However, she had committed to a play that she and Carrie had started with Hal Prince as a director. Burnett said she owed it to her child and to Hal to complete the project.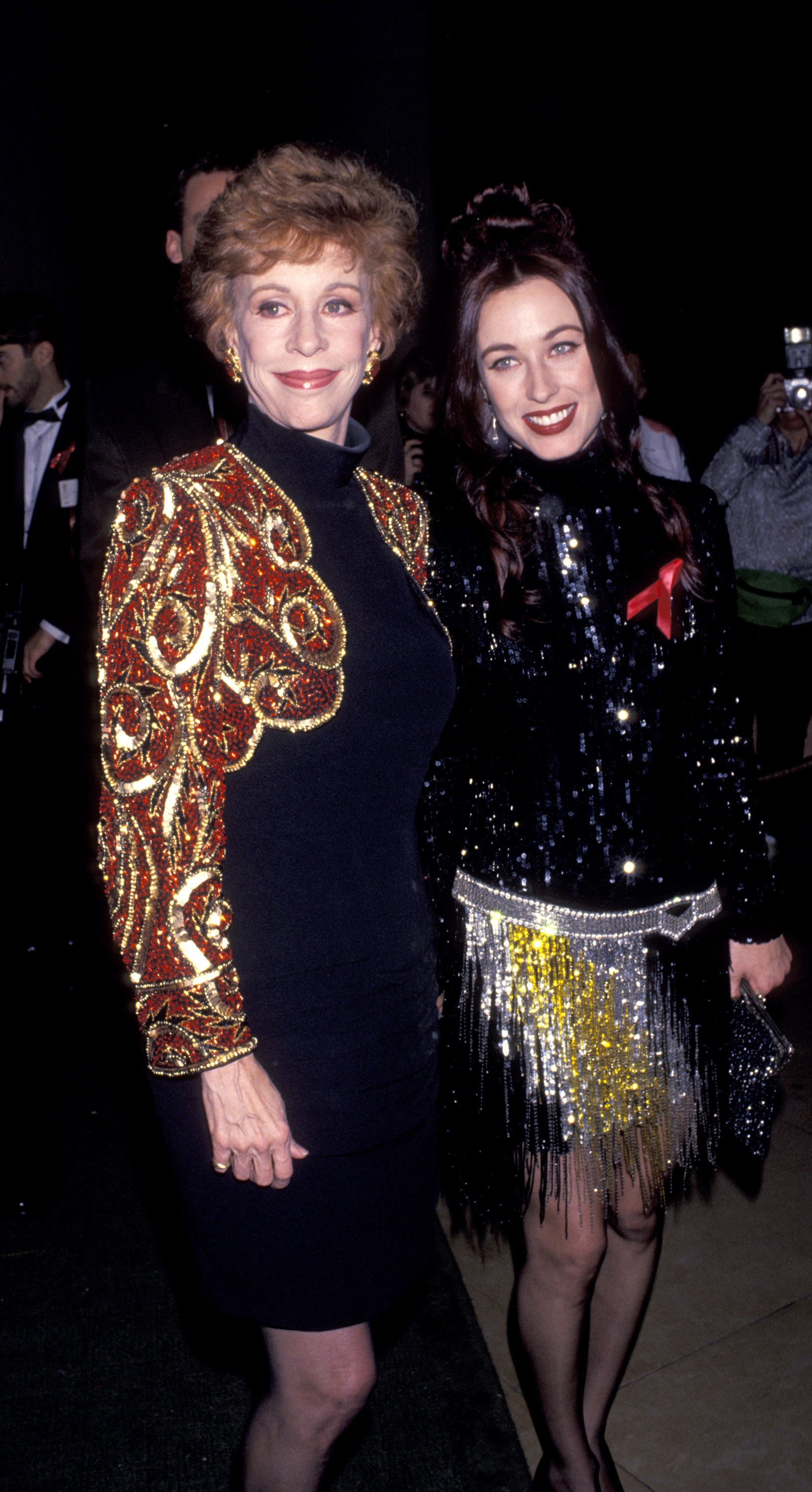 Carol Burnett and her daughter Erin Hamilton during The 50th Annual Golden Globe Awards at Beverly Hilton Hotel in Beverly Hills, California | Photo: Getty Images
ERIN'S ADDICTION & LEGAL GUARDIANSHIP
While the Texas native dealt with her oldest child's addiction, the same cycle continued with her youngest daughter Erin Hamilton.
Notably, there is a history of substance abuse in Burnett's family because when she was a child, she had to live with her grandparents when her parents dealt with alcohol addictions.
In 2020, Burnett was granted temporary guardianship of her grandson. The court documents filed in Los Angeles Superior Court revealed Burnett and her husband Brian Miller were appointed temporary guardians of 14-year-old Dylan West through January 8, 2021.
The documents stated the court found sufficient evidence for the matter to be granted and further read the couple has the authority to change the teenager's school and housing.
The approval came two weeks after 88-year-old Burnett sent a plea to be her grandchild's temporary guardian amid her daughter's substance abuse issues.
She released a statement saying the "Dreamweaver" singer's addiction and other circumstances had impacted her immediate family dynamic. Therefore she and Miller, a musician, petitioned to become legal guardians of their grandson.
In the statement, Burnett explained the guardianship would be for just oversight concerning the minor's health, education, and welfare and was not intended to prevent him or his parents' proper visitation with one another.
Moreover, the court filing revealed Erin had suffered severe substance abuse and addiction issues throughout her adult life and since her son's birth.
It further stated that she has been in and out of rehabilitation centers for more than a decade and was also institutionalized eight times for a minimum of 30 days each time.
The filing also disclosed that Erin once threatened to commit suicide in July 2020. At one point, the LAPD was called to complete a wellness check on her, and she was also placed on a 51/50 hold for being suicidal and for drug use.
Dylan's father was also not in the right state to care for his son because he checked himself into rehab. The filing revealed that he planned on uprooting to Nevada after he checked out and that he could not provide financial support for Dylan.
While Burnett is the youngster's maternal grandmother, her spouse of nearly twenty years, Miller, is not Dylan's biological grandfather but has known him for his entire life and adores him like his grandson.
FACTS ABOUT BURNETT'S KIDS
Burnett shares all her daughters with her second husband, late TV producer Joe Hamilton. The former couple welcomed Carrie on December 5, 1963.
When she eventually sobered up, Burnett revealed they ended up working together. The mother and daughter duo wrote a play together and also worked side by side in three shows.
Burnett and Joe (who were married from 1963 to 1984) welcomed their second daughter Jody Hamilton on January 18, 1967. Jody currently works as a film producer in Hollywood.
She produced her mom's TV program "Carol Burnett: Show Stoppers" and worked on "Lunchtime Thomas" and "Porkchop Playhouse."
Burnett and her ex-husband welcomed their third daughter Erin on August 14, 1968. Aside from being a talented singer, Erin is a mom of two boys.
She welcomed her first son Zachary Carlson in 1997 with ex-husband Trae Carlson. Her youngest son Dylan was born in 2006, whom she shares with ex Kurt West.
Please fill in your e-mail so we can share with you our top stories!
The information in this article is not intended or implied to be a substitute for professional medical advice, diagnosis or treatment. All content, including text, and images contained on news.AmoMama.com, or available through news.AmoMama.com is for general information purposes only. news.AmoMama.com does not take responsibility for any action taken as a result of reading this article. Before undertaking any course of treatment please consult with your healthcare provider.