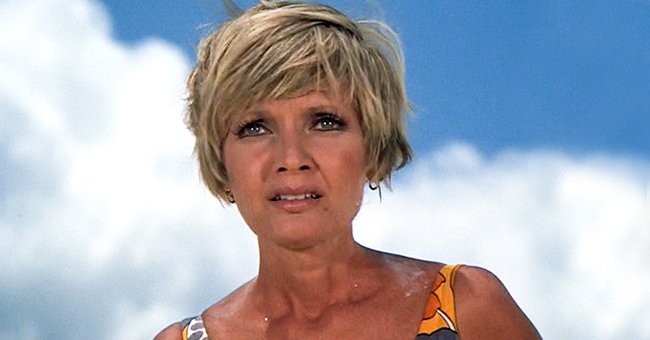 Getty Images
Florence Henderson's Death 3 Days After Reuniting with Her 'Brady Bunch' Daughter Was a 'Shock'
Although "Brady Bunch" star Florence Henderson was 82 when she died, her death shocked everybody as she had not been sick and even reunited with her on-screen daughter just days before.
Florence Henderson became a television icon and one of America's TV moms in the late 1960s when she started portraying Carol Brady on the popular sitcom "The Brady Bunch."
She defied all odds from a young age and was charismatic later in life, yet she unexpectedly died at 82. Here's everything you need to know about Henderson's life, career, and death.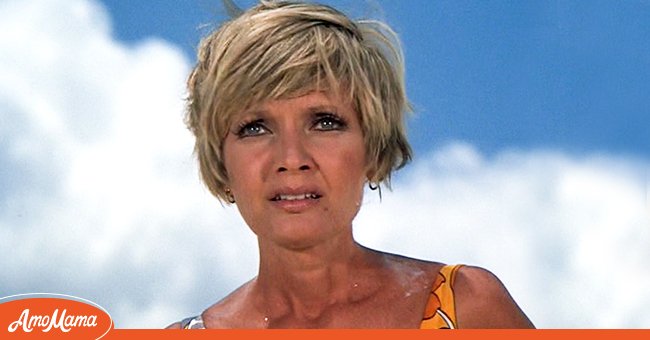 Florence Henderson as Carol Brady in "The Brady Bunch" in September 1972 | Photo: Getty Images
BEATING POVERTY
Henderson's road to stardom was full of hardships. Born in Indiana in February 1934, she grew up in a poor and dysfunctional family with an alcoholic father and a mother who abandoned them when she was just 12.
Before being recognized as a talented actress, Henderson was a skilled singer who would use her voice to entertain her family and make some money to help run the house.
She once admitted that after singing, she would "pass the hat" and ask for money. Depending on the situation, she would also sing for groceries.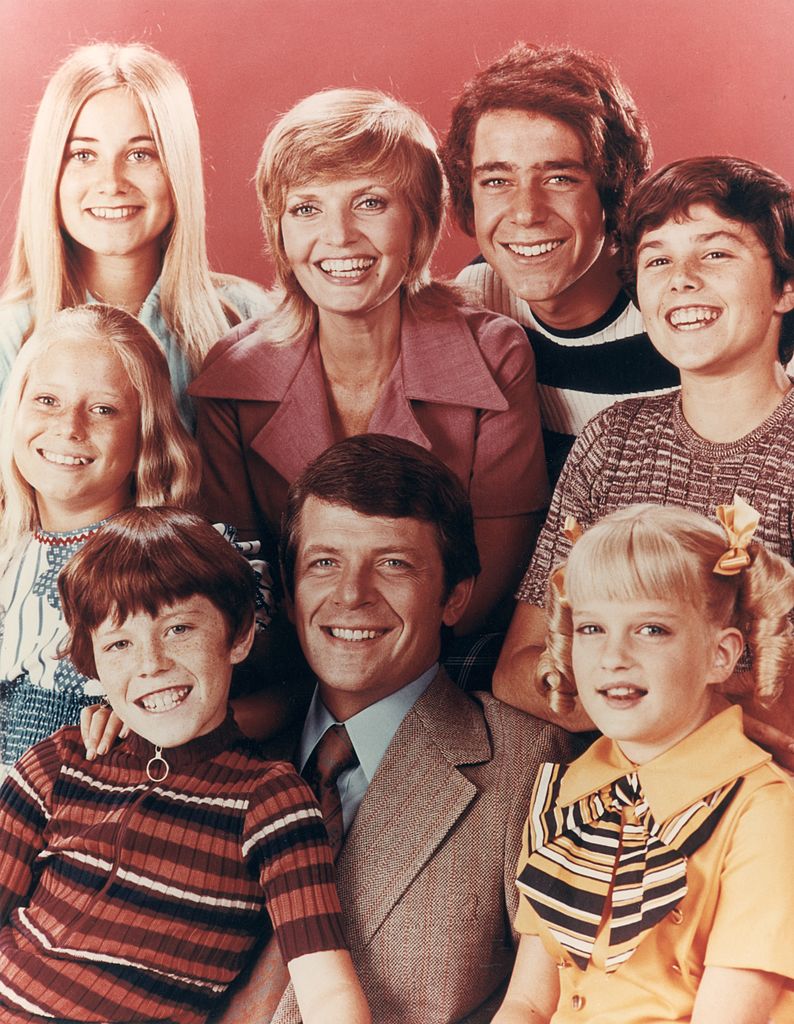 "The Brady Bunch" cast, including Florence Henderson, Barry Williams, and Maureen McCormick, circa 1972 | Photo: Getty Images
Her life changed in 1951, and it was all due to her fantastic voice. She was offered a starring role in "Oklahoma!" the musical that led her to an outstanding Broadway career.
Henderson's popularity in the late 1950s was rising as she was set as an NBC "Today Girl." In 1962, she made history as the first woman to guest host the "Tonight Show."
ACHIEVING WORLDWIDE FAME
However, the role that made her an icon was Carol Brady's in "The Brady Bunch." She was cast in the sitcom in 1969, and her character was that lovely because she developed it, keeping in mind the type of mother she wished she had.
In the 1990s, Henderson's on-screen son Barry Williams (Greg Brady on the show) shared some hidden details of his time working on "The Brady Bunch," including that he once invited Henderson out.
Having a successful Hollywood career and a long relationship is no easy feat, but Henderson pulled it off twice!
It happened during the show's second season in 1970 when Williams was 15 (and with his "hormones" going crazy), and Henderson was 36. He admitted he didn't want to sleep with her but to spend time with her.
Probably understanding Williams's needs, Henderson agreed to go on a pleasant restaurant dinner with him. He pointed out that having her attention was flattering. Apart from saying that Henderson was that nice, maternal, and giving, Williams added:
"She was very gracious, always. She was an inspiration with how to conduct yourself in public as a famous person. She was so kind and would always take time."
Following the show's finale in 1974, Henderson kept herself active on television and stages, and she also made occasional appearances as Carol Brady for spinoffs and specials.
Henderson was also very fond of game shows, and she appeared on "Password," "Who Wants To Be A Millionaire?" and "The $100,000 Pyramid." In 2010, when she was 76 years old, she teamed up with Corky Ballas and participated in "Dancing with the Stars."
TWO LONG MARRIAGES
Having a successful Hollywood career and a long relationship is no easy feat, but Henderson pulled it off twice! She married her first husband, Ira Bernstein, in 1956.
Before divorcing in 1985 (after 29 years together), they had four children, none of which followed their famous mother's footsteps. Two years after leaving Bernstein, Henderson found love again.
The lucky one was hypnotherapist Dr. John George Kappas. They married in 1987, two decades after he founded the Hypnosis Motivation Institute.
Kappas was described as the father of hypnotherapy as he defined what a hypnotherapist was in the Federal Dictionary of Occupational Titles in the early 1970s.
[Maureen McCormick] reunited with Henderson at a "Dancing with the Stars" taping.
Unfortunately, Kappas was a heavy smoker and died of lung cancer in 2002. Even though he and Henderson didn't have kids together, they remained married for 15 years. When asked about caring for Kappas before he passed, Henderson said:
"[It] was a privilege and a challenge, so my heart goes out to caregivers. I don't think anyone who hasn't done it realizes how much work it takes."
DYING UNEXPECTEDLY
On November 24, 2016, Henderson sadly passed away due to heart failure. She was 82 years old and surrounded by close family members at Cedars-Sinai Medical Center in Los Angeles.
According to her manager Kayla Pressman, her death was entirely unexpected as she had not been sick, so her friends and family were "in a state of shock."
As soon as her death was announced, several actors and celebrities shared condolences on social media. "Laverne & Shirley" star Michael McKean described Henderson as a funny "doll" and "dame."
Musician and actor Al Yankovic wrote that knowing and working with Henderson was a true honor and that hearing of her passing was "terrible." Tom Bergeron just said he was heartbroken and would miss her.
Henderson's on-screen daughter Maureen McCormick also tweeted that her TV mom was a dear friend for years and would stay in her heart forever.
Speaking of McCormick, she reunited with Henderson at a "Dancing with the Stars," taping a few times before her passing, proving that they indeed had a close bond.
McCormick joined forces with Artem Chigvintsev and competed on Season 23 of "DWTS," In September 2016, Henderson was in the stands supporting the dancing duo.
She complimented McCormick's looks and admitted to being "so proud" of her. A couple of weeks later, Henderson made her last TV appearance: she portrayed Carol Brady in McCormick's "Brady Bunch" inspired performance.
In a lovely throwback, Henderson shouted, "Ah! Marcia, Marcia, Marcia!" while McCormick and Chigvintsev showed off their moves. Henderson came back to the "DWTS" studios on November 21 as an audience member to cheer on McCormick and Chigvintsev. They finished in 8th place.
Please fill in your e-mail so we can share with you our top stories!