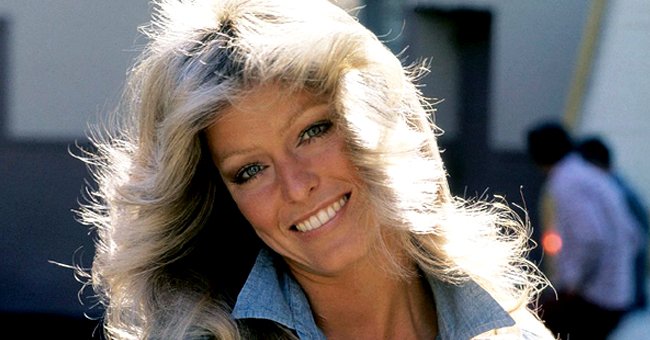 Farah Fawcett | Source: Getty Images
Ryan O'Neal Wasn't the Same after He Cradled Farrah Fawcett for Hours on Her Deathbed
"Love Story" star Ryan O'Neal was never the same after losing his longtime lover, Farrah Fawcett. Although the pair never married, their love story is sensational and emotional.
Farrah Fawcett was a Texas native who became America's sweetheart when she broke into the film industry. At first, she was a regular on TV commercials due to her unwavering beauty.
She married Lee Majors but divorced him after falling for his friend, Ryan O'Neal. These two never made it down the aisle based on personal decisions but remained together until death separated them.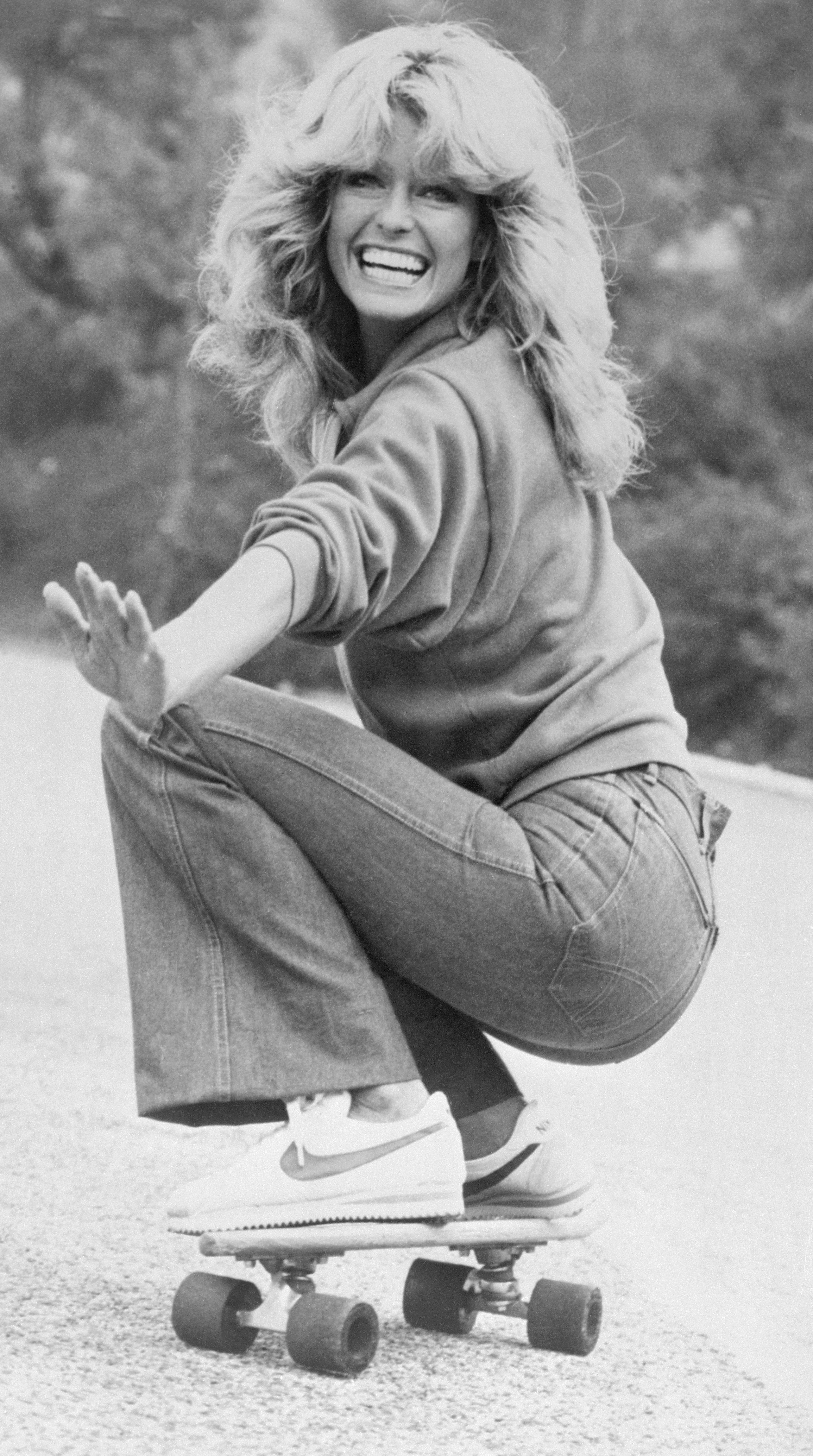 Farrah Fawcett, wearing jeans, sweatshirt and Nike athletic shoes, practices skateboarding for an episode of "Charlie's Angels" | Source: Getty Images
O'Neal was born to a mother who was an actress and a screenwriter father. He became an actor, but first, earned a title in the boxing ring, as a Golden Gloves boxer.
The Genesis of Fawcett's Unending Love
These two lovers had a fantastic love story. They never really planned to fall in love with each other, nor did they envisage it, but it became the best time of their existence when it happened.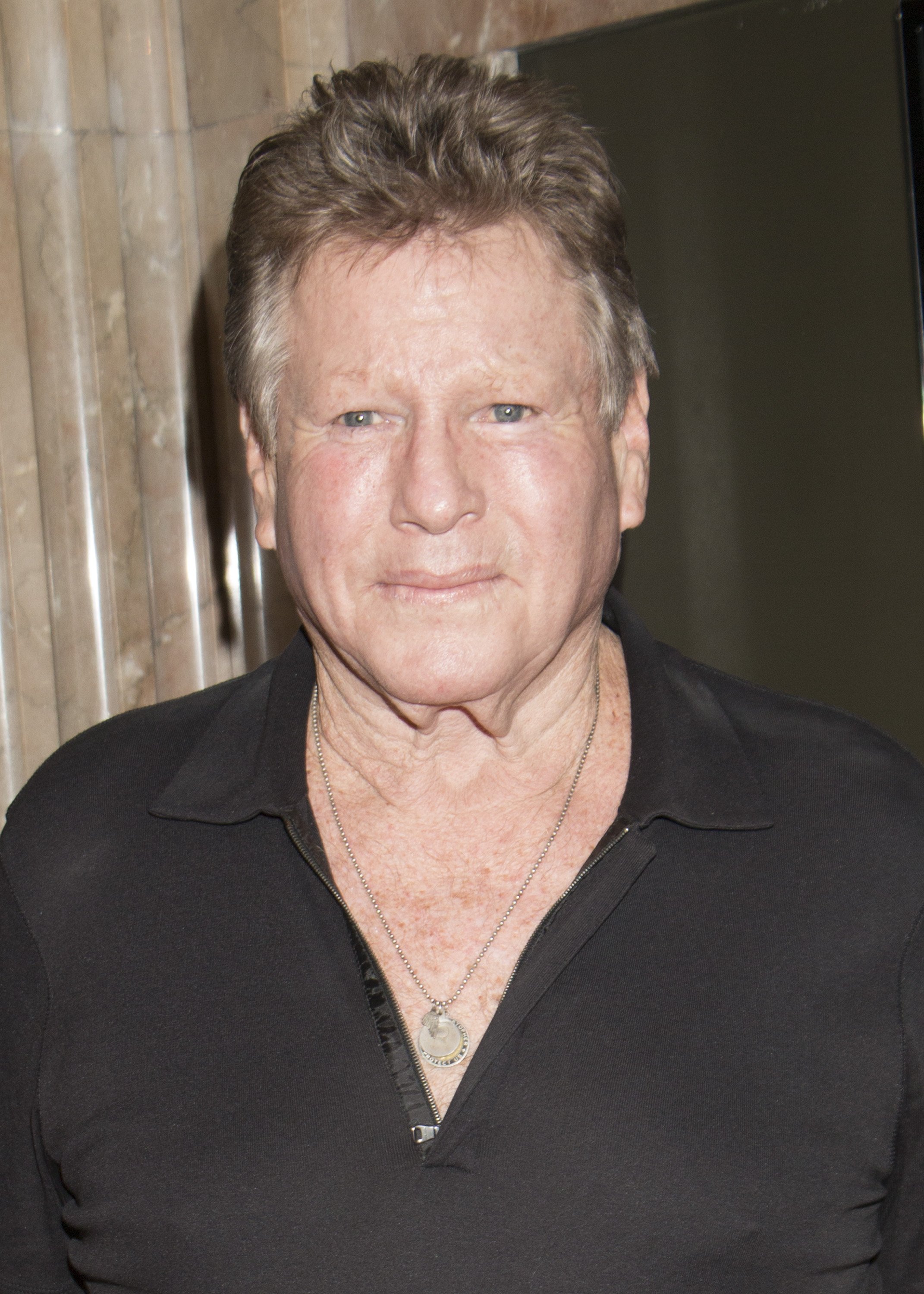 Ryan O'Neal poses for portrait at Farrah Fawcett Foundation Presents 1st Annual Tex-Mex Fiesta on September 9, 2015 | Source: Getty Images
O'Neal met Fawcett after his divorce from two wives. He was first married to Joanna Moore and later Leigh Taylor-Young. The actor traveled to Canada, where he supported his daughters on set and had reunited with his old-time pal, Lee Majors.
After bumping into each other, the buddies continued to build their friendship while catching up on old times. Fawcett was Majors' wife at the time, and she warmly received her husband's guest.
Soon the duo began spending time together, and initially, Majors had no worries. Majors ran a busy schedule and often failed to arrange romantic dates with his wife, which was a bone of contention for the couple.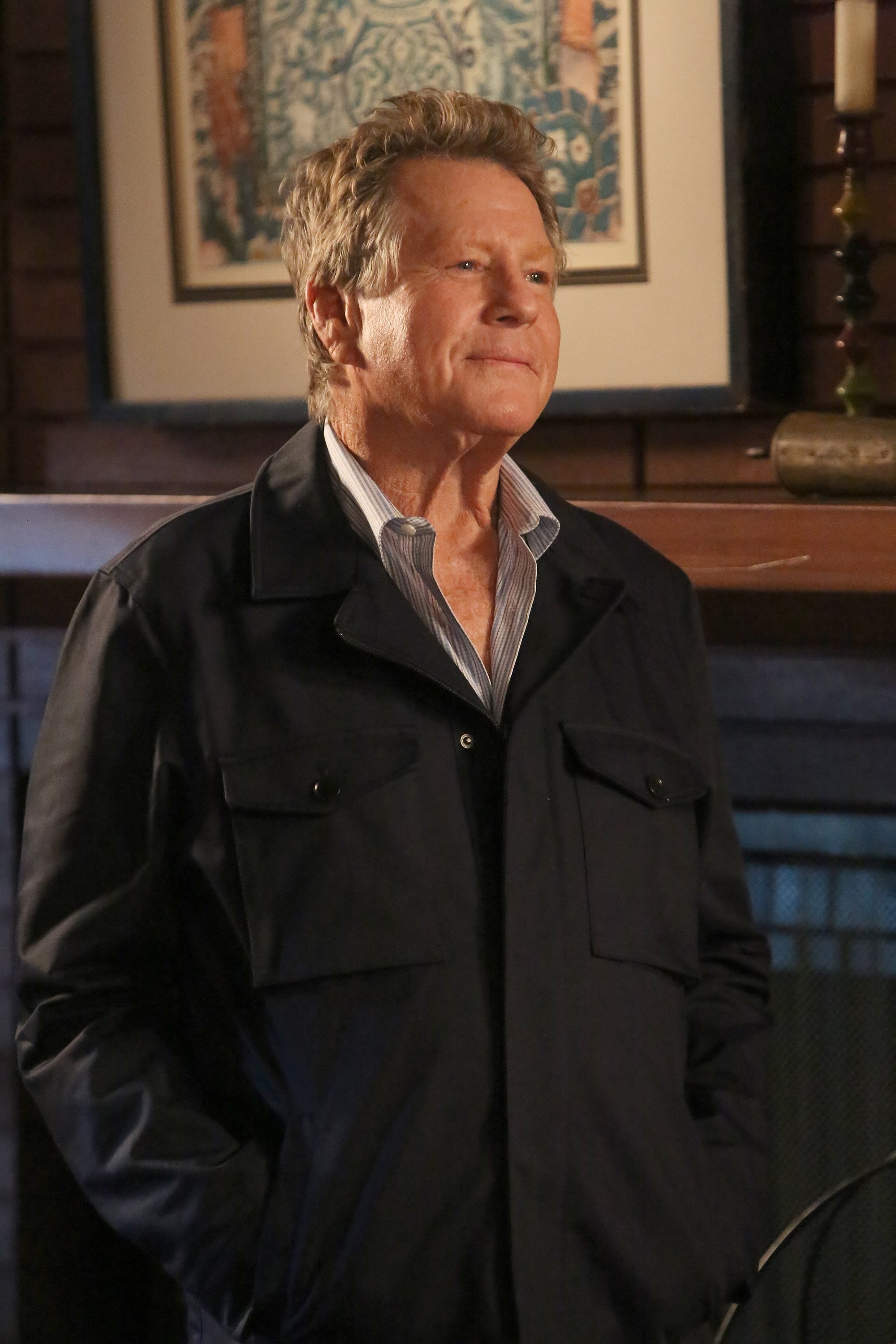 Ryan O'Neal as a guest star in the "The Brain in the Bot" episode of BONES in 2016 | Source: Getty Images
After a while, Majors beckoned on his friend to fill in for him—he asked him to take the gorgeous on-screen goddess to dinner. This request seemed off to O'Neal, who waited a few days before picking the perfect date.
The "Love Story" actor booked a J.J Cale concert, which Fawcett agreed to attend. Unfortunately, her husband asked her to decline. He sensed their closeness and called his friend to stay away from his beloved wife.
However, O'Neal did not mind their years of friendship or a possible rejection from Fawcett. He confidently shunned his pal of many years, adding that he was in love with the married woman.
Ryan O'Neal, and son Redmond honor Farrah Fawcett as she receives her Star on the Hollywood Walk of Fame | Source: Getty Images
Eventually, the actress separated from her husband in 1979 and divorced him three years later before embarking on a lifetime love affair with the entertainer.
Inside Their Relationship
The Hollywood lovers made the headlines following their commitment to each other. They never married but built a family. The lovers shared a son, whom they welcomed in 1985.
Although O'Neal talked about wanting more, his heartthrob did not think it was a good enough idea. Their relationship faced a series of brutal episodes, from drug abuse, to family feuds, to infidelity from O'Neal's end. The infidelity led to a separation after twenty years as a couple.
The actor confessed that he was not mature enough to handle such a successful lover. He also blamed his lack of gratitude for their fallout. O'Neal added that the "Charlie's Angels" alum was going through menopause and could not handle another pressure from their relationship.
A Happy Reunion
A few years into their hopeful relationship, Fawcett boasted of their love by mentioning that they had no plans to get married or separate. She explained that, in a way, fate happened, and these two extremes played out in their lives.
They separated in 1998 but were able to recover their lost love. In 2001, when her ex-lover and son's father was diagnosed with leukemia, they reunited, and she remained fervently by his side.
Their Relationship before Fawcett's Demise
Five years after O'Neal's diagnosis, he felt better, but his lover was diagnosed with anal cancer. Although some thought she fell apart upon losing her hair and charms, she remained his favorite girl, as the actor maintained loyalty.
He stuck by her side and took care of her. Then, while speaking to a news outlet, the leukemia survivor broke down what the actress was going through.
He said that she lost her iconic golden tresses and did not seem bothered about it. O'Neal explained that he often rubbed her bald head, and it felt exciting doing so.
While Fawcett had her off and on days, she was consistent with keeping a positive attitude. This optimism somehow caused O'Neal pain, and he could not think of a future without her.
He confessed that they had a perfect love story, with both of them sticking to each other until the end. However, despite their love story's success, he was not confident of his role in it.
They never dwelled on changing their relationship status during the peak of their love affair, but days before she closed her eyes for the last time, O'Neal decided to propose to his beloved.
Fawcett agreed, and the couple looked forward to spending a happy-ever-after together. Instead, they invited a cleric to the St.John Hospital, where the "Charlie's Angels" alum lay in bed. Sadly, he administered the last rites.
In his book, the actor explained that he had his fiancé's hands in his as she took her last breath. After the priest left the premises, he shared that he slept next to her, cradled her, caressed her hands, and felt her fighting heart and failing pulses before she passed away in 2009.
For O'Neal, out of sight did not mean out of mind. He has continued to carry memories of their love with him. In 2019, while speaking about the deceased, he told People magazine, "there was never a day I didn't love her."
Farrah Fawcett Got the Best Goodbyes
Although she could not engage in her most cherished hobbies as she lay in bed often following her deterioration, the actress got the best goodbyes from loved ones.
Former "Charlie's Angels" co-stars Kate Jackson and Jacyln Smith stopped by regularly. On one occasion, her son, with O'Neal, Redmond, spent time with her.
He was serving time for a drug-related probation violation but was spared three hours for a possible goodbye. He was awaiting transfer to a lockdown rehabilitation center at the time.
When he saw his mother, the young man was sober. Redmond asked if she was getting better, and his dad lied that Fawcett was rebounding. O'Neal also lied to his son's mother about the actual state of things with Redmond, which he explained was the best way to handle the situation.
It has been more than a decade since her demise, but her loved ones continue to remember her. Her legacy is also visited from time to time, detailing how good of a TV star she was.
Each year, O'Neal remembers his love and shares tributes to her on social media. He marks special occasions such as Fawcett's birthday and anniversaries on social media. He often calls Fawcett his "angel" and said he would miss her "forever."
The photos are all of him and Fawcett when they were younger, looking happy and in love. O'Neal posts an image for every special occasion without fail.
Now, O'Neal is an elderly man who has fought cancer twice and won and has never stopped loving his late wife. He has also mentioned how proud he is of his son, Patrick, who is a baseball announcer.
The actor has mentioned that he now walks with a cane and enjoys relaxing at home, watching the sunset along the beach, spending time with his son, and remembering his late wife, who he still gets "emotional and often teary-eyed" about.
Please fill in your e-mail so we can share with you our top stories!
The information in this article is not intended or implied to be a substitute for professional medical advice, diagnosis or treatment. All content, including text, and images contained on news.AmoMama.com, or available through news.AmoMama.com is for general information purposes only. news.AmoMama.com does not take responsibility for any action taken as a result of reading this article. Before undertaking any course of treatment please consult with your healthcare provider.