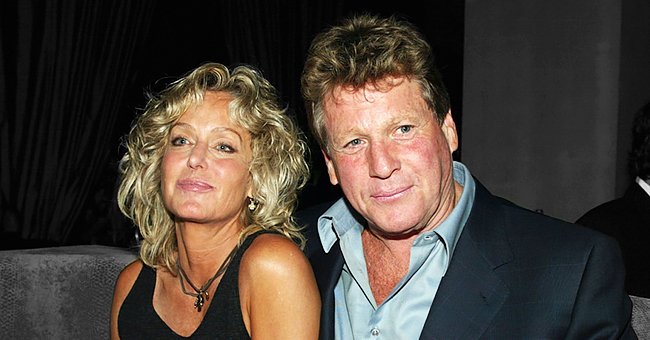 Getty Images
Farrah Fawcett Reunited with Ill Ryan O'Neal & Got Cancer Too – He Cared for Her until Her Death
In June 2009, the world lost Farrah Fawcett to cancer. Before she died at 62, she had reconnected with her longtime love Ryan O'Neal. Diagnosed a few years before her death, Fawcett fought fiercely against her cancer.
Barely three years after her death, O'Neal was diagnosed with stage 4 prostate cancer. This would not be his first battle with cancer, as he had been diagnosed with leukemia in the past.
Years after her passing, O'Neal still misses Fawcett and could recall the precious time he spent with her. Their love story was a unique one, and they were willing to fight for it.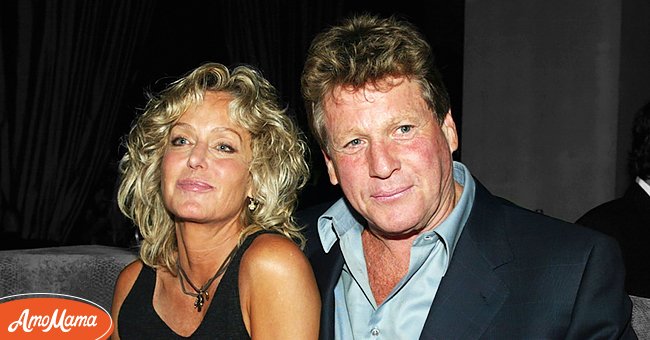 Photo of Farrah Fawcett and Ryan O'Neal at the after-party for "Malibu's Most Wanted" on April 10, 2003 in Los Angeles | Photo: Getty Images
ABOUT FARRAH FAWCETT
Born in 1947 in Texas, Fawcett was always voted one of the most beautiful girls in her schools. At the University of Texas, she started studying microbiology before changing her course to major in Arts.
Being such a beauty, she was scouted by agents very early and only moved to Hollywood to try out the entertainment industry in 1968.
At 21, she had already signed a $350-a-week contract and started appearing in commercials. From commercials, she moved to movies, and she quickly obtained many small roles on television.
Shortly after, she met actor Lee Majors, a fellow actor, married on July 28, 1973. In 1979, the couple separated, and their divorce was final on February 16, 1982.
Touched by her grace and vivacity, producer Aaron Spelling casts her as one of the three agents in the "Charlie's Angels" series. She acts alongside Kate Jackson and Jaclyn Smith.
However, she became the heroine of the series and even won a People's Choice Award for Favorite Performer in a New TV Program. Fans so loved her that her hairstyle became a trend well into the '80s.
At 50, she shocked fans when she appeared on the July 1997 issue of Playboy and made the issue the most sold-out issue at the time of the magazine.
In 2006, she was diagnosed with anal cancer, and hopes and disappointments shaped her journey. In 2007, the doctors told her that she was in complete remission after having extracted her tumor.
However, her joy is short-lived as barely a few months later, her cancer, then in stage 4, metastasized her liver. Before her death, she was a fighter and was open to trying anything that could cure her.
Despite her fight, new tumors appeared and made her health deteriorate rapidly to the point of hospitalization. In her last days, she spent more time in bed resting with visits from close friends.
She lost her hair but remained positive throughout and finally gave up the battle on June 25, 2009. Before she died, she made a documentary called "Farrah's Story."
The documentary is about how she lived with cancer and its treatments. Another documentary surfaced about her life and was called "Farrah Fawcett Forever." She had also created a self-named foundation to fight cancer.
ABOUT RYAN O'NEAL
The legendary Hollywood star was born to parents who were also in the entertainment industry. His father was a screenwriter, while his mother was an actress.
He started acting in 1960 but became popular after he appeared in the television series "Peyton Place." He broke international waters when he starred in the 1970 movie "Love Story."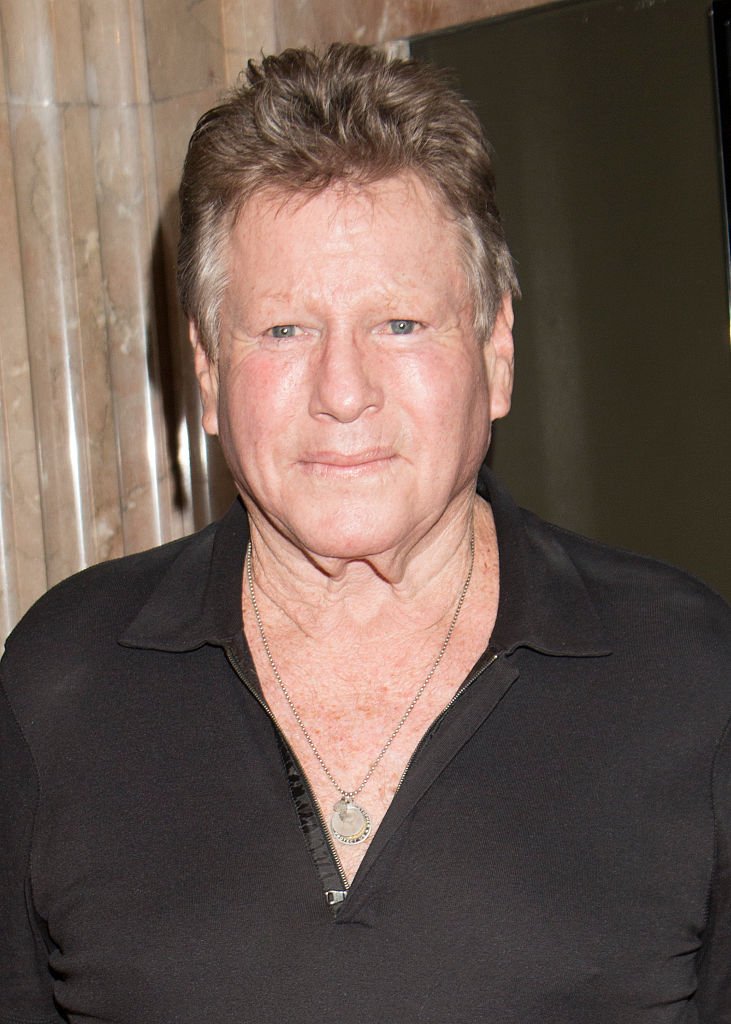 Ryan O'Neal poses for portrait at Farrah Fawcett Foundation Presents 1st Annual Tex-Mex Fiesta on September 9, 2015 in Beverly Hills | Photo: Getty Images
He made a series of appearances on the big screen and even acted alongside his daughter Tatum in the movie "Paper Moon." With this movie, his daughter made history.
At 10, she became the youngest person to win an Oscar in the Academy Awards history. Besides acting, he had also trained to become a Golden Gloves boxer.
In the early '70s, O'Neal was so good and at the top of his acting game that he was voted the second-most-popular star in the United States after Clint Eastwood.
In 1975, he was given a Harvard Lampoon Award for the Worst Actor of the year for his role in "Barry Lyndon." His career never recovered from the mixed reception of this movie.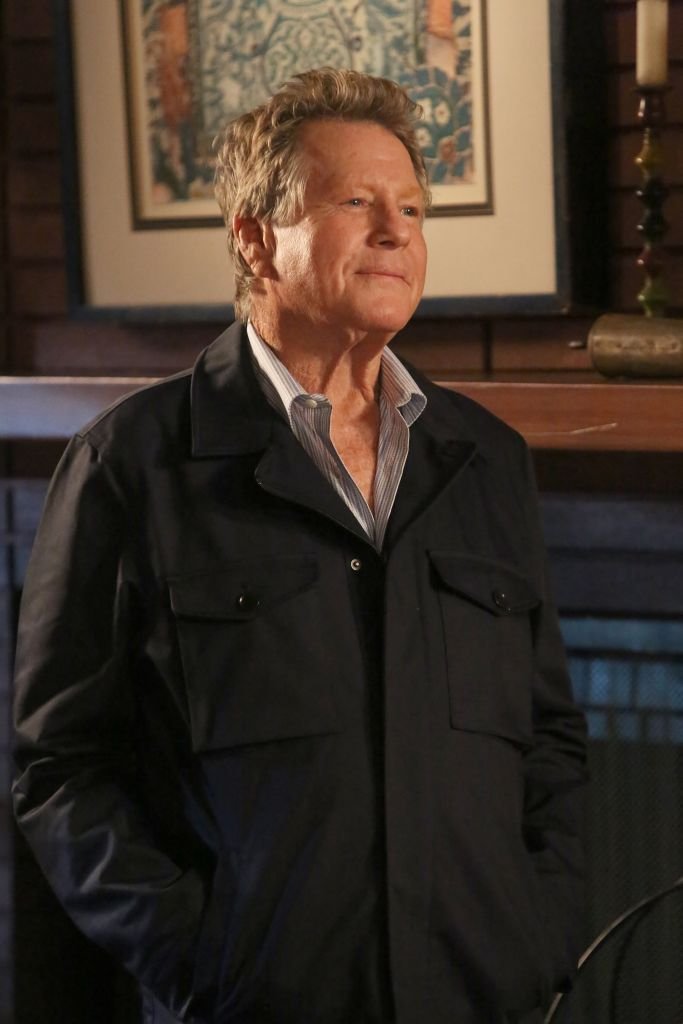 Ryan O'Neal as a guest star in the "The Brain in the Bot" episode of BONES in 2016 | Photo: Getty Images
FAWCETT AND O'NEAL
While he was away, Majors had asked his friend, O'Neal, to take his wife, Fawcett, out for dinner. O'Neal saw this as a strange request.
Before the request, the couple had spent time with O'Neal a few days before. They revealed that their marriage was over even though O'Neal thought they looked great together.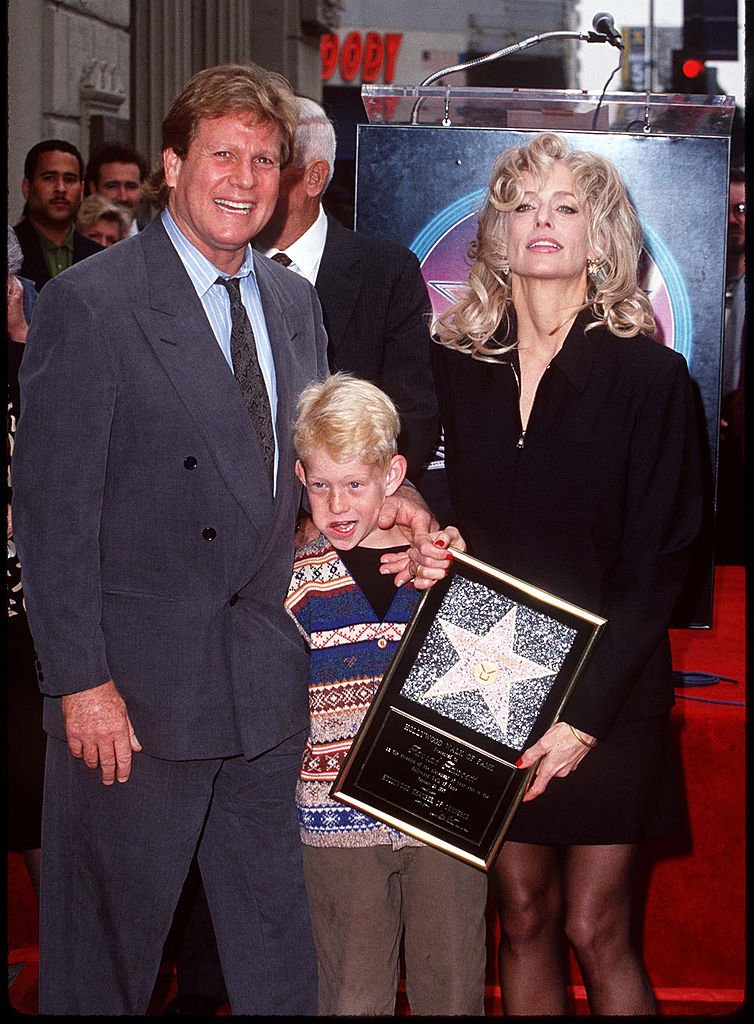 Ryan O'Neal, son Redmond and Farrah Fawcett as she receives her Star on the Hollywood Walk of Fame | Photo: Getty Images
Rather than invite her to dinner, he invited her to a concert. However, Majors was no longer ok with the outing and even started calling O'Neal to stay away from his woman.
For many years, Fawcett had a love affair with O'Neal after her divorce from Majors. They were inseparable as friends and lovers for over 30 years. Together, the lovebirds had a son, Redmond, in 1985.
They were honest about their relationship in the early days, revealing that although a marital union was not in the works for them, they wouldn't get separated.
They both fell in love while Fawcett was still married to Majors. After her divorce from Majors, they united, but the lovebirds split in 1998 after Fawcett caught him cheating.
They got back together in 2001 after O'Neal was diagnosed with leukemia. With time, he got better as his condition was not life-threatening, but they stayed together.
When Fawcett was also diagnosed with cancer, O'Neal stayed by her side until the last second. According to close friends, he had even proposed to her while she was in the hospital, she accepted, but alas, they did not have time.
When the priest at St. John's Hospital arrived to join them, he was too late and performed the last rites instead. In her last minutes, he was holding her hands.
In 2011, the actor revealed that he was shocked when doctors told him that he had stage 4 prostate cancer. However, he is fortunate that they had detected it early.
Years after her death, he said there was never a day when he didn't love her. They had deep love and bond for each other, and O'Neal called his love's struggle to live a long and brave one.
Please fill in your e-mail so we can share with you our top stories!