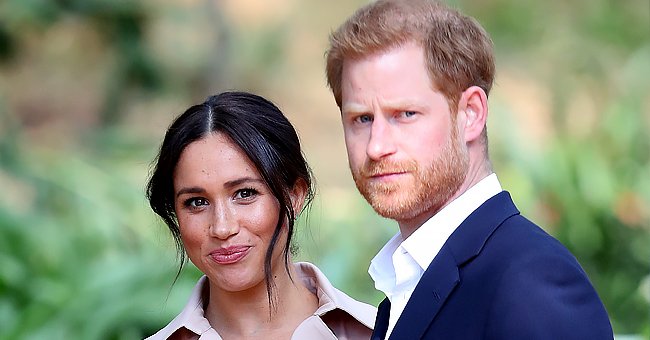 Getty Images
Page Six: Prince Harry & Meghan Markle Won't Join Queen for Christmas Amid Her Health Issues
Despite Queen Elizabeth II's concerning health problems, Prince Harry and his wife Meghan Markle reportedly have no plans to travel to the U.K. for the Christmas holidays.
This year's Christmas holidays will be so much different for Queen Elizabeth II. These holidays will differ because it will be the first time she will celebrate without Prince Phillip, who died at 99 in April.
Besides her husband's absence, Queen Elizabeth has also been experiencing health problems lately. However, that won't stop the celebrations as the monarch has extended Christmas invitations to members of the royal family.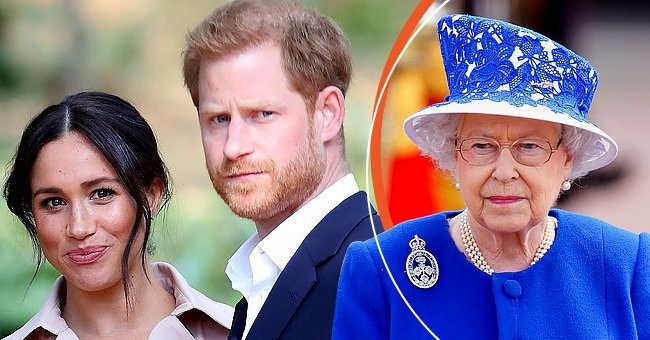 Prince Harry and his wife, Meghan Markle [left] Picture of Queen Elizabeth [right] | Photo: Getty Images
Among those invited to Sandringham are Prince Harry and his wife, Meghan Markle. The former royals reside in the U.S. with their two children following their senior royal duty exit.
However, despite the unique nature of this year's Christmas celebration for Queen Elizabeth II and her health concerns, it does not look like the Duke and Duchess of Sussex will be heading to the U.K. for the holidays.
Multiple royal family sources told Page Six that Harry and Meghan would not be attending the Christmas celebrations at Sandringham. One of the sources said:
"There's a lot that goes into the logistics and the planning of the family Christmas, so of course, staff knows that Harry and Meghan are not coming."
The source noted that if Harry and Meghan were coming, they would already have communicated that to their family.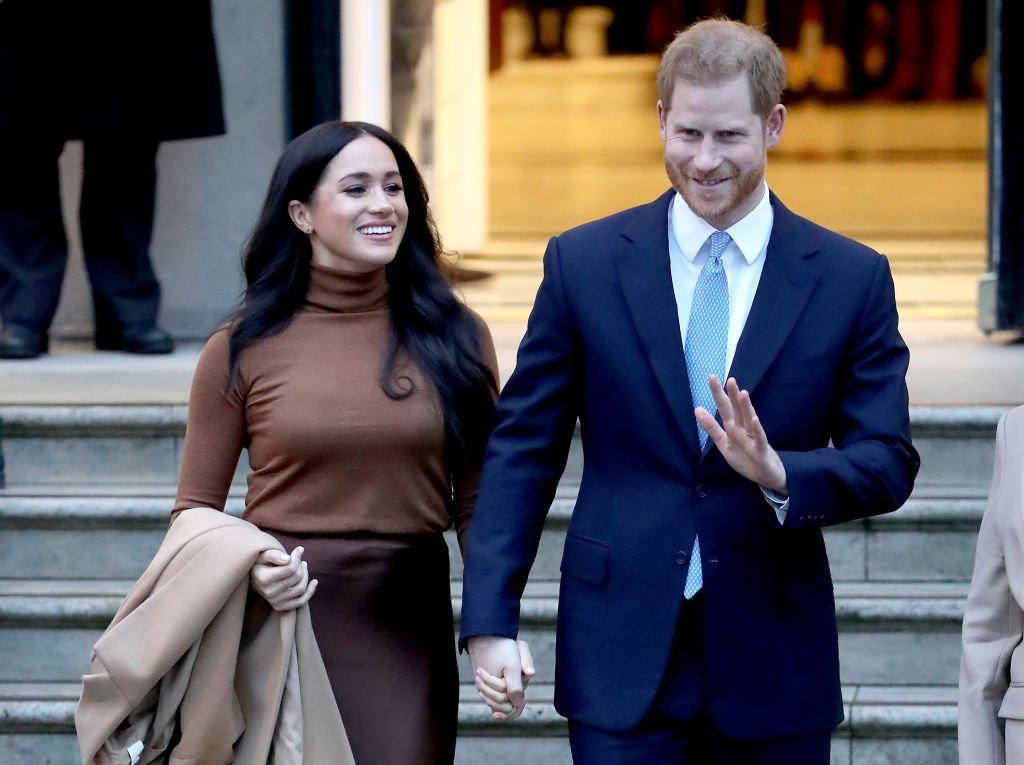 Meghan Markle and Prince Harry pictured departing Canada House, 2020, London, England. | Photo: Getty Images
Also, the insider said that there was hope that the former royal couple would want to be with the Queen since it was her first Christmas without her late husband.
There is a belief that Harry and Meghan want to avoid the inevitable headlines that would arise if they return to the U.K. from the U.S. The source explained:
"I think everyone understands there will be a frenzy when they both come back to the U.K., but they need to rip the [Band-Aid] off and get on with it."
Usually, Queen Elizabeth II's family, including her son, Prince Charles, his wife, Camilla Parker-Bowles, Prince William, and Kate Middleton, join her at Sandringham and accompany her to a church service.
Harry and Meghan are also expected to be absent from Queen Elizabeth II's annual Christmas lunch for members of her extended family.
The Christmas lunch is usually held at Buckingham Palace. However, sources believe that the monarch will host it at Windsor Castle this year. The Queen is spending most of her time at the Castle while she recuperates from a bad back.
Queen Elizabeth's health has been a thing of primary concern after she missed the Remembrance Day ceremony. She was primed to attend the event but pulled out on short notice with less than two hours to her arrival.
Following the Queen's absence, Buckingham Palace announced that she regretted pulling out and revealed that it was due to a sprained back.
With the Queen absent, Kate, the Duchess of Cambridge, took her position at the balcony for the ceremony.
Notably, Queen Elizabeth II's absence from the Remembrance Day ceremony was the fourth significant event she missed since the beginning of her health crisis.
Other events she has missed include a two-day tour of Northern Ireland, the COP26 climate conference, the Festival of Remembrance, and the Church of England General Synod.
Last month, the 95-year-old was hospitalized and advised to rest by doctors. Also, she used a walking cane during events she attended in October. Doctors also advised the Queen to quit horse riding and martinis.
There has been growing concern about the Queen's failing health. Usually, Buckingham Palace is secretive about health matters, but they may be forced to be more transparent with information as the public is keen to know how their monarch is faring.
Prince Charles updated on his mother's wellbeing while speaking to Sky News following the conclusion of the COP26 climate change summit in Jordan.
When asked about his mom, the Prince of Wales said she was alright and thanked the reporter. He then pointed out that his mom's age means she is liable to experience problems with her health. He said:
"Once you get to 95, it's not quite as easy as it used to be. It's bad enough at 73."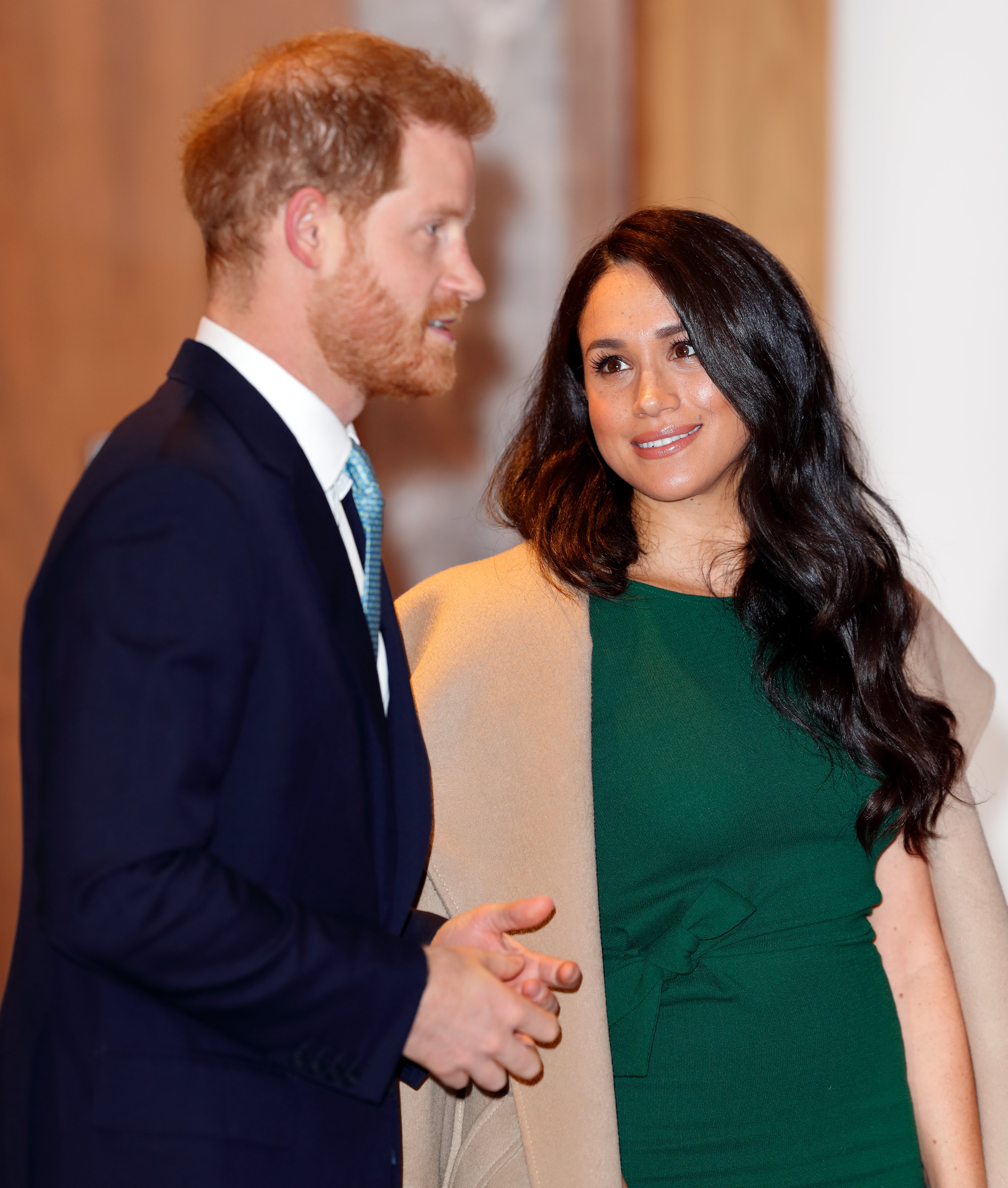 Prince Harry and Meghan Markle attend the WellChild awards at the Royal Lancaster Hotel on October 15, 2019 in London, England | Photo: Getty Images
Queen Elizabeth hinted at her advanced age and noded to her late husband in a reflective message she released following her absence at the Church of England's General Synod. Per People, she said:
"It is hard to believe that it is over 50 years since Prince Philip and I attended the very first meeting of the General Synod. None of us can slow the passage of time."
Although worries about the Queen's health continue, she looks to be slowly getting back to her feet and continues to undertake light duties.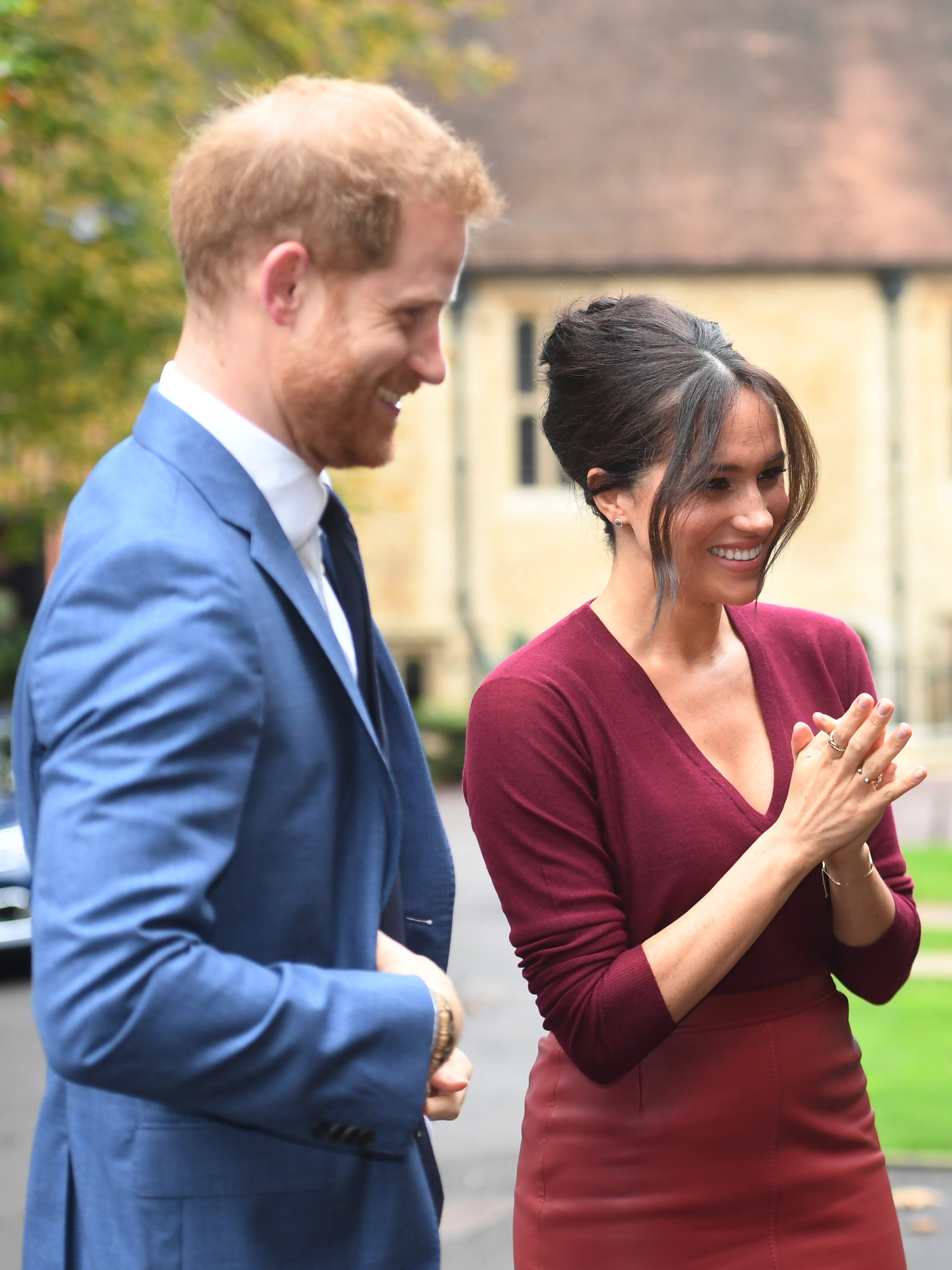 Meghan Markle and Prince Harry attend a roundtable discussion on gender equality with The Queens Commonwealth Trust (QCT) and One Young World at Windsor Castle on October 25, 2019 in Windsor, England | Photo: Getty Images
Pictures showed her meeting General Sir Nick Carter at Windsor Castle. It was the first time the Queen was spotted since pulling out of Remembrance Sunday, and she looked very chatty and was standing despite her sprained back.
Queen Elizabeth is a very determined monarch who is known for being a workaholic. Hence, she will be very committed to performing light duties despite health concerns.
With Queen Elizabeth struggling with her health, one can understand why some people feel Prince Harry and Meghan should make their way down to the U.K. to be with the monarch.
The Sussexes are reportedly planning to attend the Queen's Platinum Jubilee celebrations in June 2022. However, the timing of that planned return to the U.K. angered another source, who told Page Six:
"If that is the first time they are back in the country since Megxit, and they suck all the oxygen from the Queen, that will be just terrible."
Only time will tell if Prince Harry and Meghan eventually return to the U.K. for the Christmas holidays. But, whether they do so or not, Queen Elizabeth's health will be of utmost concern to the British people.
Please fill in your e-mail so we can share with you our top stories!