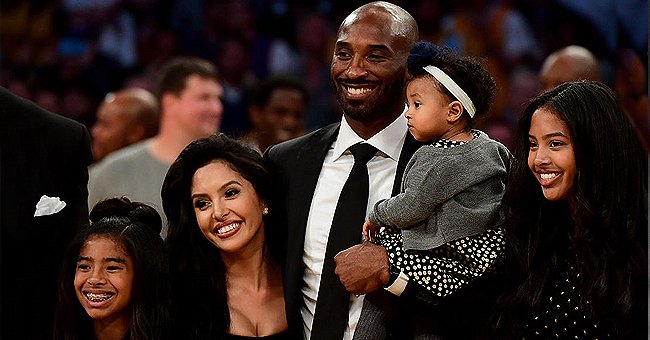 Getty Images
Kobe & Vanessa Bryant Were Estranged from Their Parents for Years – Inside Thorny Family Feuds
Kobe and Vanessa Bryant proved that money and success don't always guarantee a happy family life as they were estranged from their parents for years.
The Los Angeles Lakers legend Kobe Bryant was arguably one of the best NBA players in history. Still, his personal life – especially his relationship with his parents – was far from perfect.
His widow, Vanessa Bryant, has also had her fair share of feuds with Sofia, her mother. Vanessa recently settled a lawsuit her mother filed against her for unpaid nanny work.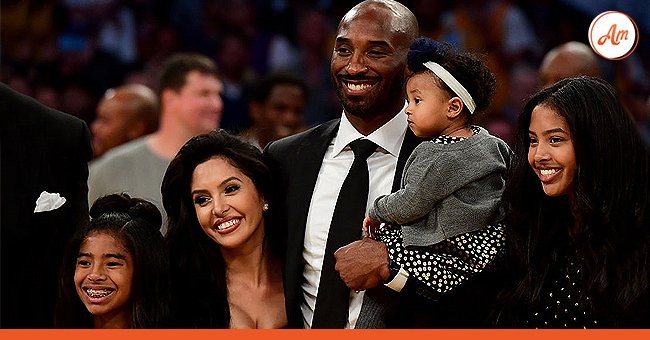 Kobe Bryant, Vanessa Bryant, and their daughters on December 18, 2017 in Los Angeles, California | Photo: Getty Images
OVERALL REGULAR CHILDHOODS
Kobe and his parents' relationship was not always rocky. His dad, Joe, was a professional basketball player, and Kobe spent his childhood between the States and Italy.
Growing up, he fell in love with the sport and wanted to follow in the footsteps of his dad and uncle John "Chubby" Cox, also a professional basketball player. That passion, along with his "Mamba" mentality, made him an NBA icon.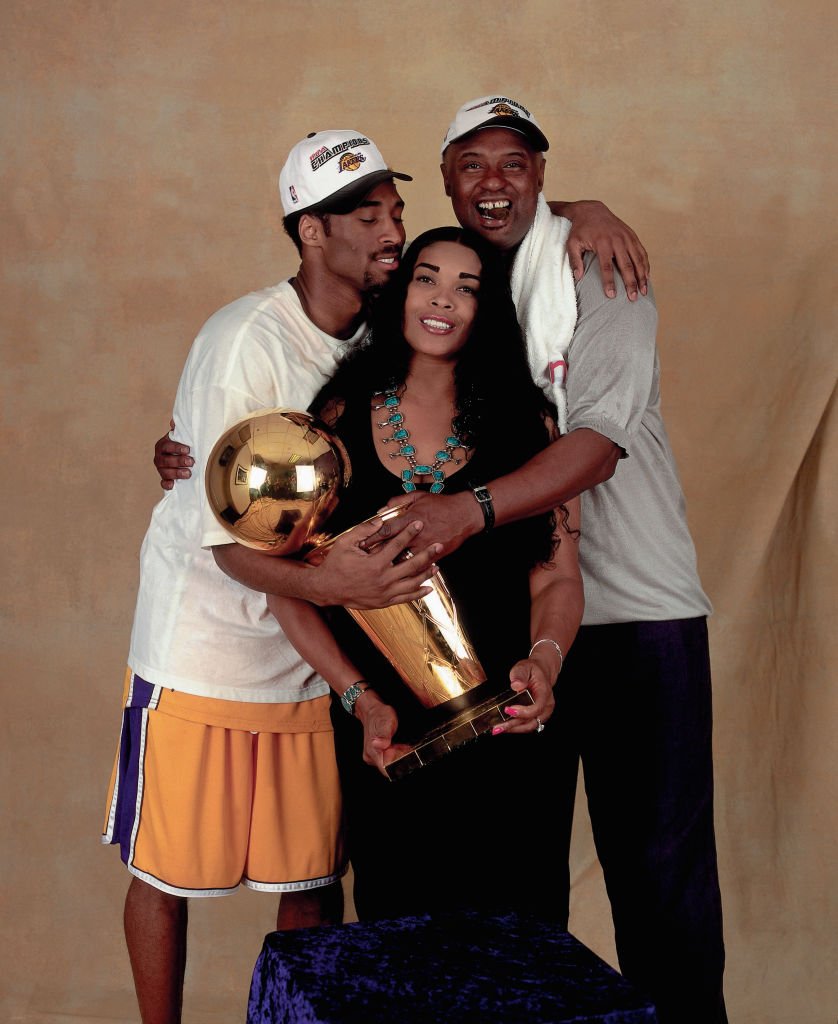 Kobe Bryant and his parents, Joe and Pamela Bryant, on June 19, 2000 at the Staples Center in Los Angeles, California | Photo: Getty Images
In Vanessa's case, her upbringing was more common. Her father abandoned her family when she was just a baby, so her mother, Sofia, had to raise her and her sister, Sophie, alone.
Eventually, Sofia found love again in Stephen Laine, and they got married. Vanessa was very fond of her stepdad, but as years went by, everything fell apart.
BEGINNING OF THE FEUDS
The first time that Kobe's relationship with his parents took a hit was in the late 1990s when he started dating Vanessa. The lovebirds met on a music video set in 1999 and fell in love instantly.
At the time, Kobe was a 20-year-old rising basketball star, and she was a 17-year-old high school student. They went to Disneyland on their first date, and he popped the question only six months later.
Everything fell apart in 2013 after Joe and Pamela tried to auction a large collection of Kobe's basketball memorabilia.
Unfortunately, the overly-protective side of Joe and Pamela took over. They disapproved of Kobe's engagement because they considered he was too young to settle down.
The fact that they didn't attend Kobe and Vanessa's April 2001 wedding made everything worse, so the NBA star and his parents became estranged for almost two years. They made amends only when Natalia, Kobe and Vanessa's eldest kid, was born in January 2003.
It has been reported that the Los Angeles Lakers star's dynamic with Joe and Pamela never really changed. He tried to work things out, but his run-ins and disagreements with them made it almost impossible.
Fortunately, things seemed to improve in 2005 when Joe became the Los Angeles Sparks coach. Five years later, both Joe and Pamela were spotted in the stands rooting for their son during the NBA Finals, when the Lakers won the championship.
BURNING BRIDGES
While the once tight-knit family's relationship seemed amicable, everything fell apart in 2013. Joe and Pamela tried to auction a large collection of Kobe's basketball memorabilia.
Pamela even planned to buy a property with a $450,000 advance the auction house gave her in exchange for a signed basketball, a couple of championship rings, some uniforms from the Lower Merion High School team, many other items.
Kobe took things to court as he claimed his parents didn't notify him that they would auction his belongings and explained he didn't permit the sale of his possessions.
When judges settled the lawsuit, Pamela and Joe could sell a small number of Kobe's memorabilia. They eventually shared a public apology for unintentionally hurting their son, but Kobe was already broken. He said:
"Our relationship is [expletive]. I say [to them], 'I'm going to buy you a very nice home, and the response is 'That's not good enough'? And then you're selling my [expletive]?"
VANESSA'S "GOLD-DIGGER" ACCUSATIONS
Vanessa's relationship with her parents also took some blows during the early 2010s. When she filed for divorce from Kobe in 2011 over cheating allegations, her stepdad Stephen Laine claimed that she was a gold-digger like her mom.
It is essential to point out that Laine and Sofia parted ways in 2003 after 13 years of marriage. Laine even said Sofia taught Vanessa to wait for the ten-year mark before divorcing.
He explained that way, the law in California would consider it a "long-term marriage," and she would get paid for life or until she remarried. Laine added that he was paying Sofia $1,800 a month, so he was bitter about it.
Sofia even appeared on a TV show and said Vanessa ordered her to get out of her home.
SOFIA AND VANESSA'S LAWSUIT
A few months after 41-year-old Kobe and his 13-year-old daughter Gianna tragically passed away in a helicopter accident in Calabasas, California, in January 2020, Vanessa and her mother's relationship made headlines again.
Sofia took her daughter to court, claiming that she worked as her assistant and nanny for years and received no payment.
She also claimed that Kobe promised to care for her for the rest of her life, but Vanessa did everything she could to cancel Kobe's promises after his passing.
Sofia even appeared on a TV show and said Vanessa ordered her to get out of her home. However, Kobe's widow later pointed out that her late husband never promised Sofia anything.
Vanessa added that Sofia was never her family's assistant or nanny but a grandmother supported by her and Kobe at Vanessa's request. She said:
"[Sofia] now wants to back-charge me $96 per hour for supposedly working 12 hours a day for 18 years for watching her grandchildren."
According to Vanessa, her mother "occasionally" babysat her older girls when they were toddlers. After saying that Sofia's claims were false, she admitted she tried to work things out to no avail.
In August 2021, courts settled Vanessa and Sofia's case, but the agreement details remain private. At the moment, it is unclear if Vanessa and her mom, who was supposedly her "rock" after Kobe died, are on speaking terms.
Please fill in your e-mail so we can share with you our top stories!