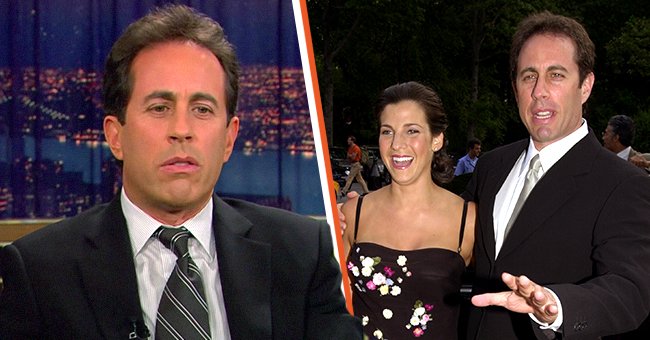 Getty Images | youtube.com/Team Coco
Jerry Seinfeld's Wife Was Married When They Met — Her Ex-spouse Felt 'Manipulated' by Her
Jerry Seinfeld and his wife Jessica have been married for over 20 years. However, when they first met, she had married her first husband two months prior.
Comedian and former star of "Seinfeld," the show about nothing, Jerry Seinfeld and his wife Jessica, born Nina Sklar, had a very uncontroversial start to their now-22 year marriage.
Seinfeld met his future wife at the Reebok Club in Upper West Side in 1999, and, after a few conversations, the two started to fall for each other. However, there was one problem, she was married.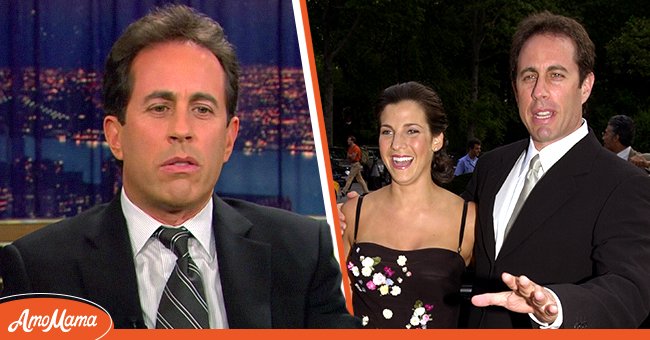 Jerry Seinfeld during an interview with Conan O'Brien in 2007 [Left] Jerry Seinfeld and his wife Jessica pictured at The Fresh Air Fund Salutes American Heroes, 2000, New York City. | Photo: YouTube/Team Coco & Getty Images
Seinfeld did not know she was married when he approached her at the gym. At first, Sklar brushed Jerry off, but eventually, "he came around again and said something funny, and [Sklar] had to laugh."
SKLAR'S FIRST MARRIAGE
However, two months before their meeting, Sklar, who changed her name to Jessica in 1995, married Eric Nederlander from a prominent Broadway family.
The newlyweds had just spent their three-week honeymoon in Italy, where Nederlander had showered his new wife with lavish gifts. At the time, reports stated he bought her around $25,000 worth of clothing.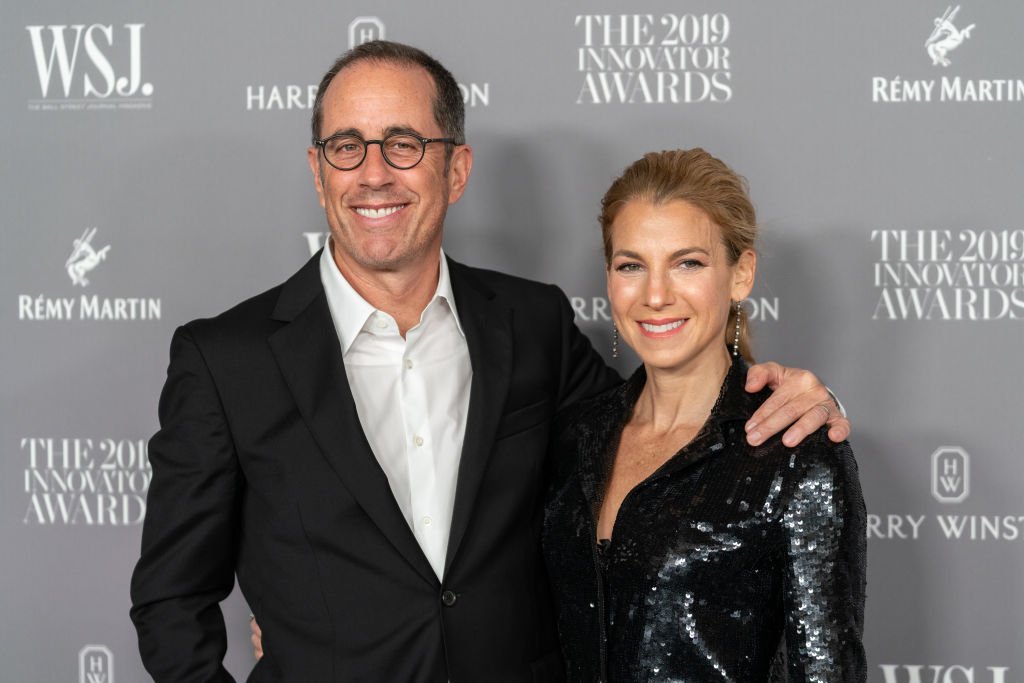 Jerry Seinfeld and Jessica Seinfeld attend the WSJ Mag 2019 Innovator Awards at The Museum of Modern Art, 2019, New York City. | Photo: Getty Images
While many reports made it seem Sklar left her new husband for the comedian, she explained otherwise. According to her, she and Nederlander were struggling in their relationship before they walked down the aisle.
Furthermore, Sklar described the marriage as "irreparably broken" despite their attempt to resolve their issues in some couple's therapy sessions.
In addition to Sklar's explanation of her failed relationship, her sister told the media that she had already started moving her belongings from Nederlander's apartment to her grandmother's home.
SKLAR AND SEINFELD
A few months later, Sklar and Nederlander were divorced. Concurrently, Sklar met Seinfeld, and they fell in love. Their fast-paced romance did not sit well with Sklar's ex, who said their public displays of affection were "appalling."
Furthermore, Nederlander told The Post's Page Six that his ex-wife and Seinfeld had no "decent values" and therefore deserved each other. Nederlander said of Sklar's behavior:
"I was manipulated, misled, and completely caught off guard by Jessica's infidelity."
The couple's relationship received a lot of attention from the media at the time. The public and the media were shocked when rumors that Sklar was dating NBC "Today" Producer David Friedman casually surfaced.
However, her short relationship with Friedman was not serious. A month after the rumors, Seinfeld proposed, but according to The New York Post, the proposal followed an intense 24 hours for the couple.
The night before Seinfeld proposed, the couple got into a heated argument with the comedian ending their relationship. A source told the outlet at the time:
"On Friday night, Seinfeld was on the phone with her and told her, 'Forget it – it's all over. We shouldn't see each other or speak to each other anymore.' "
The next evening the couple enjoyed a candlelit dinner at an elegant restaurant in Soho. The source reasoned that Seinfeld proposed because he knew it was the only way to win her back.
Sklar said yes, and before the year was up, Seinfeld and Sklar were married. They had a small ceremony with around 50 guests, which excluded Seinfeld's costars.
Despite the Seinfelds' questionable beginning, they have had a successful and long-term marriage that saw them welcome three children, Sascha, Julian, and Shephard.
STARTING A FAMILY
According to the NY Post in 1999, Sklar told friends that she wanted to have a baby as soon as she was pronounced Mrs. Seinfeld. A friend informed the outlet:
"She's been... telling her friends she's going to get pregnant right away. And it's not like it's, "I can't wait to have his baby." The implication is that she wants to cement the deal."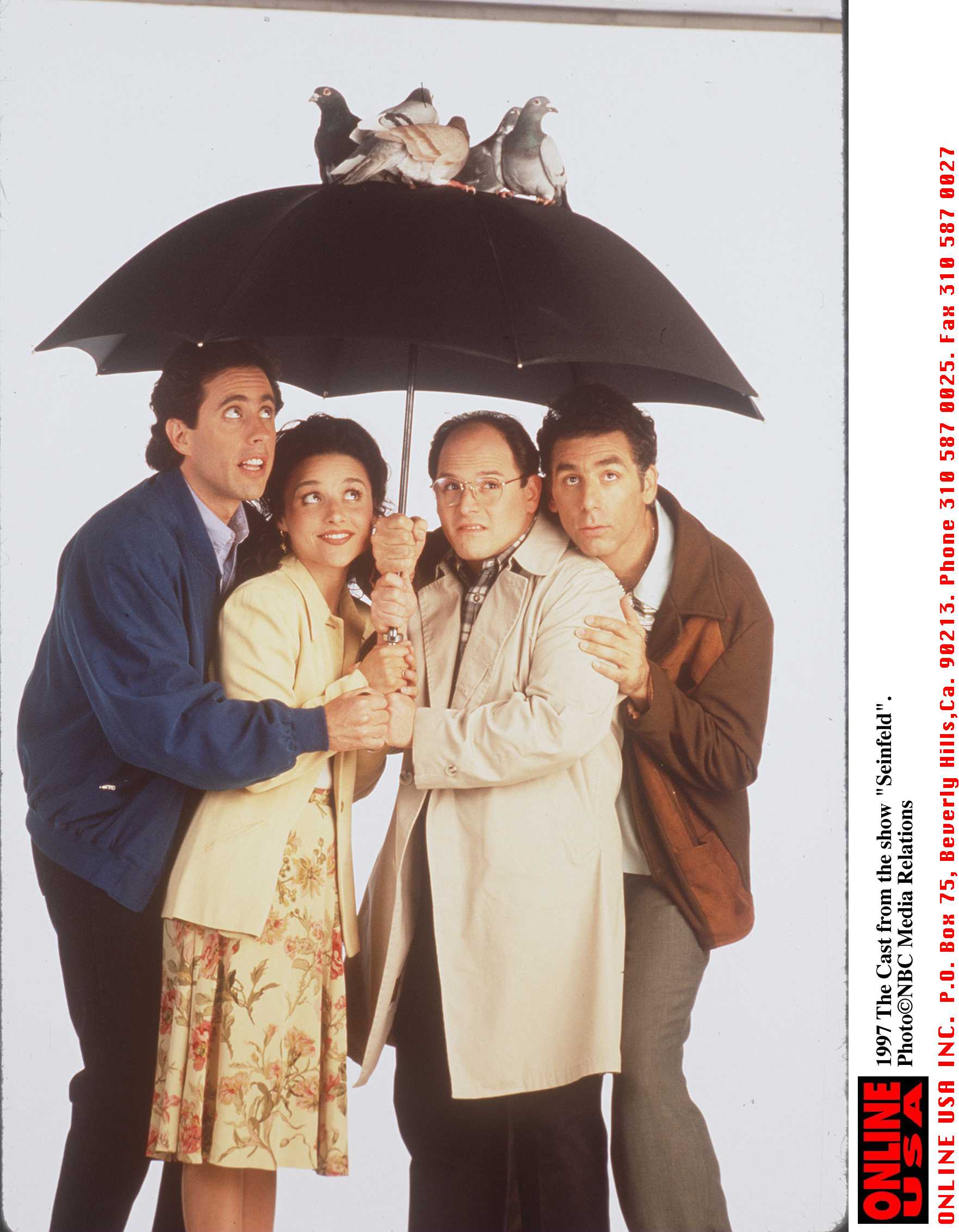 The cast of "Seinfeld" in 1997. | Photo: Getty Images
At the time of the remark, Nederlander told The Post that he was surprised at her apparent "maternal instinct," but he was "sure she'll be a good mom."
The year following their wedding, the Seinfeld's expanded their family and welcomed their daughter, Sascha. In 2003, they had their son Julian and their youngest, Shepherd, followed in 2005.
The two eldest children are in college and attend Duke University. Sascha went in 2019, while her younger brother Julain joined her two years later.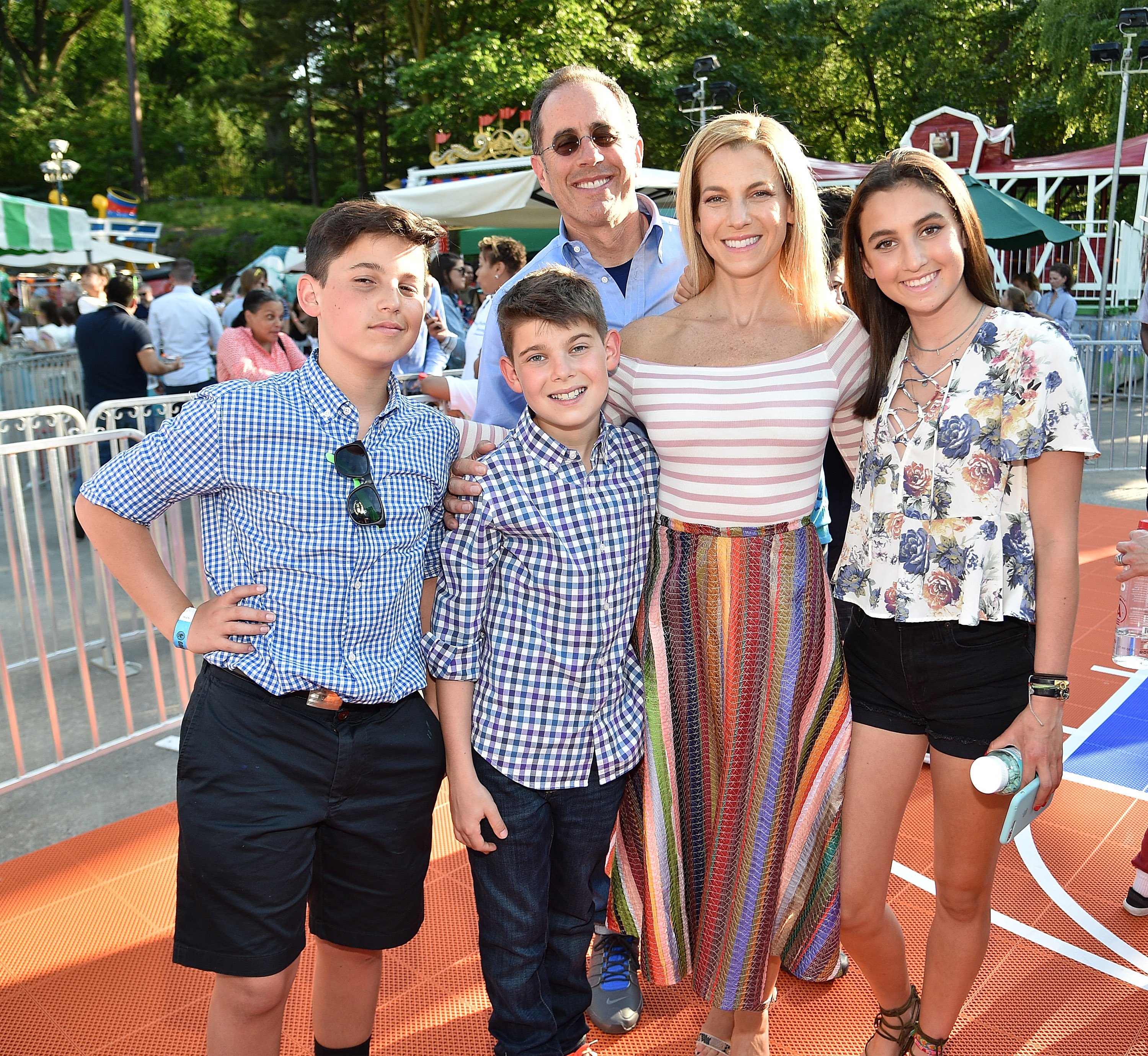 Julian Seinfeld, Jerry Seinfeld, Shepherd Seinfeld, Jessica Seinfeld and Sascha Seinfeld attend GOOD+ Foundation's 2017 NY Bash at Victorian Gardens, 2017, New York City. | Photo: Getty Images
Shepherd is still in high school, so it is hard to know what he is up to. However, his famous father has shared a few insights into fatherhood over the years. He once said:
"I love having a family and kids and all the madness. There is no aspect of it I don't like. Even when it's horrible, I love it."
So far, it seems only Sascha has followed in her father's footsteps, as she has credits for 2007's "Bee Movie" and "BS News Hour" in 2020. Of course, her brothers still have a lot of time to decide on their possible careers.
Although most know Seinfeld from his successful stand-up shows and sitcom, many might not know his wife of two decades is or what she does.
She is an author and philanthropist. She founded and ran a charity called, Good+ Foundation which fights poverty. The couple is also incredibly supportive of each other.
Sklar told Closer Weekly that their supportiveness for each other is "natural" as they both love what one another does. The mother of three told the outlet:
" ...he [Jerry Seinfeld] has really responded to the work that we do and has been there from the beginning and has heard me and watched me and listened to me."
Besides supporting each other's endeavors, the couple's sense of humor has been key to their marriage. Seinfeld has shared that his wife was funny from the first day they met, and that was how they connected.
The couple regularly shares insight into their life on Instagram, including a look into their "at times" vegan diet. Sklar is the author of a plant-based cookbook called "Vegan At Times," published on November 23, 2021.
Please fill in your e-mail so we can share with you our top stories!