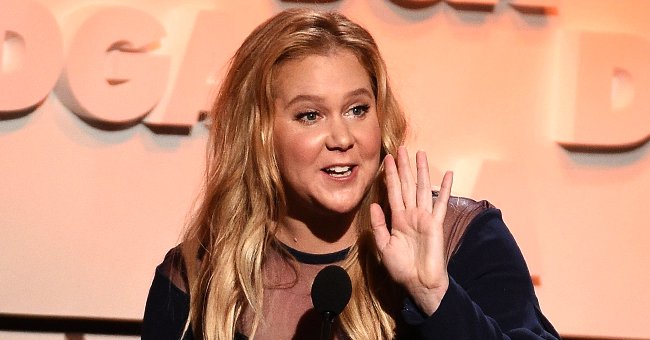 Getty Images
Amy Schumer's Life Had Been Saved by a Stranger after Surfing Accident Left Her Bleeding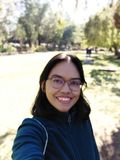 Actress Amy Schumer is renowned for her hilarious performances in movies and on stage. If it were not for the stranger who saved her life during a surfing accident, she wouldn't have been serving her comedic chops today.
Renowned Actress Amy Schumer is one of the brightest stars in the comedy scene today. Before becoming a household name, Schumer was an unknown club comedian, a bartender, and a waitress.
In 2013, she took the world by storm with her Comedy Central series "Inside Amy Schumer." The series parodied gender bias and misogyny and showcased hilarious feminist humor.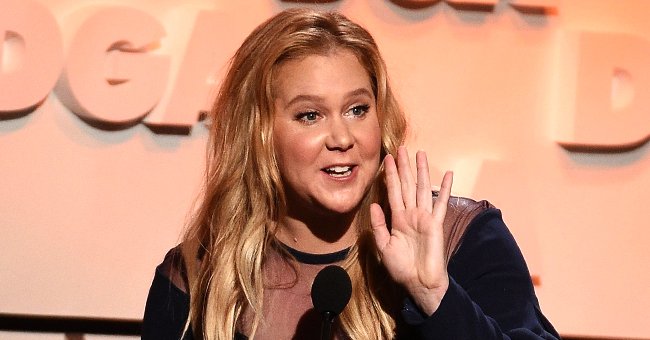 Amy Schumer speaks onstage at the 70th Annual Directors Guild of America Awards on February 3, 2018 in Beverly Hills, California. | Photo: Getty Images
Schumer's self-titled show paved the way for her to conquer the big screen. She appeared in the films "Trainwreck" in 2015, starring John Cena and Bill Hader, and "Snatched" in 2017.
While collecting successful movies under her belt and making a name for herself in the industry, the 40-year-old actress has found herself in the middle of public scrutiny.
She was accused of appropriation and insensitivity for her tribute video to Beyoncé's "Lemonade." On YouTube, users slammed her for allegedly stealing jokes and saying racist remarks during her stage performances.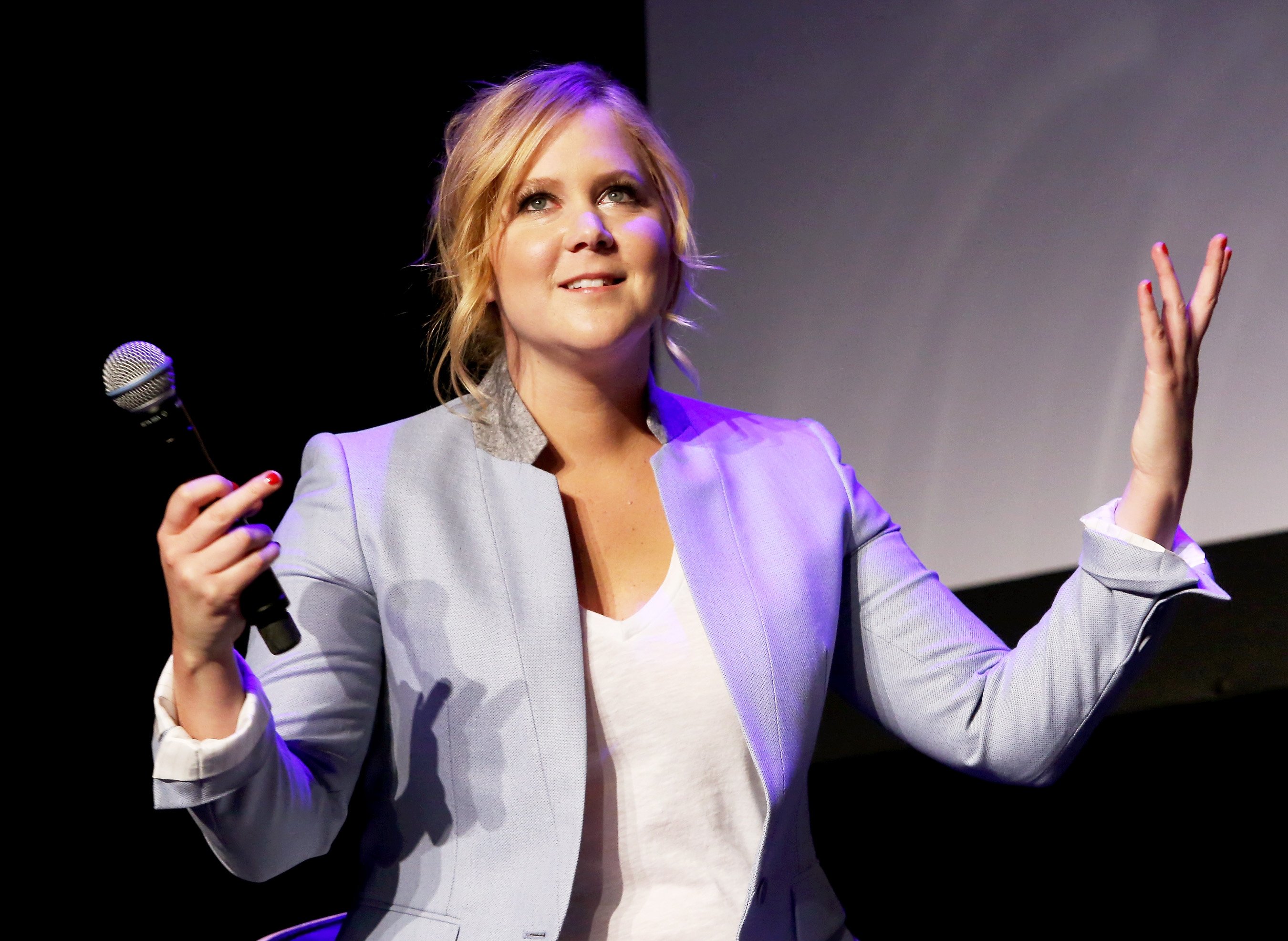 Amy Schumer speaks during the "Tribeca Talks: After the Movie: Inside Amy Schumer" during the 2015 Tribeca Film Festival at Spring Studio on April 19, 2015 in New York City. | Photo: Getty Images
Fortunately, Schumer chose not to be defensive about the criticism. While she admitted that she was naïve in making a video about Beyoncé, she denied stealing jokes. She seems to have become a different performer now. She said:
"Comics say we used to be able to say this, and it was funny. That's over, so evolve! I'm down to evolve."
Schumer finds being a comedian a more challenging job now that people are more conscious about current events than ever. Rather than trying to grab headlines, she said she just wanted to make people laugh.
THE SURFING ACCIDENT
However, Schumer still makes headlines, including matters outside of her comedy performances. In a 2016 Vanity Fair magazine interview, she revealed that a high school surfing session nearly took her life.
She shared that she hurt herself after the fin of her surfboard went into her leg. She recounted the painful moment where she yanked the fin out all by herself.
Along with her bleeding leg, Schumer feared that several sharks would appear around her as she surfed far from the beach. She revealed that she thought she might die alone.
Schumer's accident happened during the winter, so there were not many people on the beach to help her. While limping back to shore, she found a man who she asked to hold her leg. She said of the man:
"I wish I knew who that guy was, because he saved my life, for sure."
She said the man held her leg and closed it with his bare hands. Although she did not get his name, she remembered the man had long hair with blue polish on his fingernails and toenails.
Eventually, Schumer's father arrived to pick her up from the beach. The actress said she was supposed to meet him after surfing as they would go to Manhattan together.
She made jokes while several people put towels over her bleeding leg until the ambulance arrived.
Schumer's father found a small crowd and was unaware that his daughter got into an accident. Meanwhile, Schumer noticed her dad from afar and begged people not to let him go near her.
Schumer described her dad as a sensitive man, and she was afraid she would freak out over her situation. But her father rushed in and frantically told the crowd to carry her to an elevated spot as the tide came in.
While her father was worried about her situation, Schumer maintained a sense of humor throughout. She made jokes while several people put towels over her bleeding leg until the ambulance arrived.
Schumer revealed the accident resulted in a deep scar on her leg and 41 stitches around it. The incident left her afraid, as she feared she would lose her leg.
LIFE AFTER THE ACCIDENT
Schumer has since recovered from her near-death experience at the beach. The renowned stand-up comedian has been happily married to her husband Chris Fischer for three years.
She and Fischer, 41, tied the knot in secret while out in Malibu, California, on Valentine's Day in 2018. A year after tying the knot, the couple welcomed their son, Gene David.
The admirable couple is considering expanding their family soon. In an April 2021 interview with Host Ellen Degeneres, Schumer revealed that she and her husband plan to have a second child.
A STAR CHEF
Schumer adores Fischer and loves being married to him. The lucky wife is also proud of her husband's career as a chef — Fischer has an impressive background in working in international restaurants.
In New York City, he was a sous chef for Mario Batali's restaurant and a personal chef for Restaurateur Keith McNally. He worked at Ruth Rodgers' River Café in London and Alice Waters' Sustainable Food Project in Rome.
In addition to his cooking prowess, Fischer was also awarded the James Beard Award in 2016 for the book "The Beetlebung Farm Cookbook." He co-wrote the book with Catherine Young.
Besides cooking for various restaurants, Fischer is also a TV personality. He starred with his famous wife in the TV series "Amy Schumer Learns to Cook," aired in May 2020.
Fischer taught his wife everything that he knew about cooking on the series. Meanwhile, "The Humans" actress also demonstrated her expertise in bartending and concocting various cocktail recipes.
Schumer and her husband's shared interest in the kitchen make their marriage a perfect one. Their similarities also show that she has no plans of leaving the award-winning chef.
HONEST THOUGHTS ON PARENTING
Many admire Schumer for her love for Fischer, but many praised her for her honest views regarding parenting. She admitted that she is not a good parent, and her instincts are wrong in a past interview.
She also said she has "poor instincts," but despite that, Schumer stated she is learning through her mistakes. She is fortunate that she has friends on her side ready to support her throughout parenting.
Please fill in your e-mail so we can share with you our top stories!