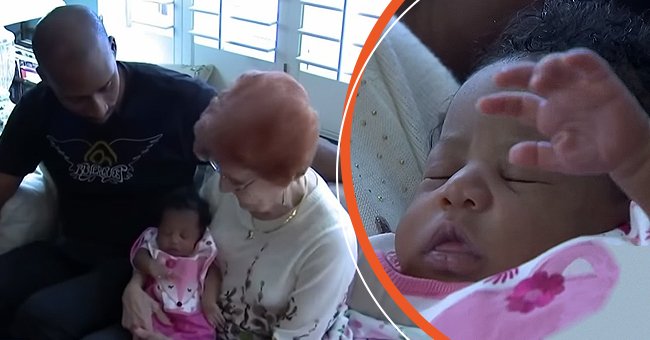 youtube.com/CBS News
Airline Refuses to Let Dad and His Newborn Baby on Board, So a Widow Takes Them Home
Close to sleeping at an airport with his baby, a dad was seconds away from possibly being arrested for neglect. Suddenly, an angel appeared.
Traveling from Ohio, father to newborn daughter Rubin Swift was elated to pick up the baby girl he had just gained custody of.
However, when attempting to return home on March 17, 2021, he ran into issues at Phoenix's Sky Harbor International Airport.
ALONE AND ANXIOUS
According to Frontier Airline, the 4-day-old newborn was not allowed on the airplane until seven days old. Terrified about what would happen, he reached out to a volunteer he instantly clicked with at the hospital. Swift said:
"She actually brought me to her house and [is] feeding me and making sure my baby is alright."
The volunteer herself, Joy Ringhofer, implied that what she did could be dangerous but believes there are many good hearts out there. She instinctively felt that this dad had one.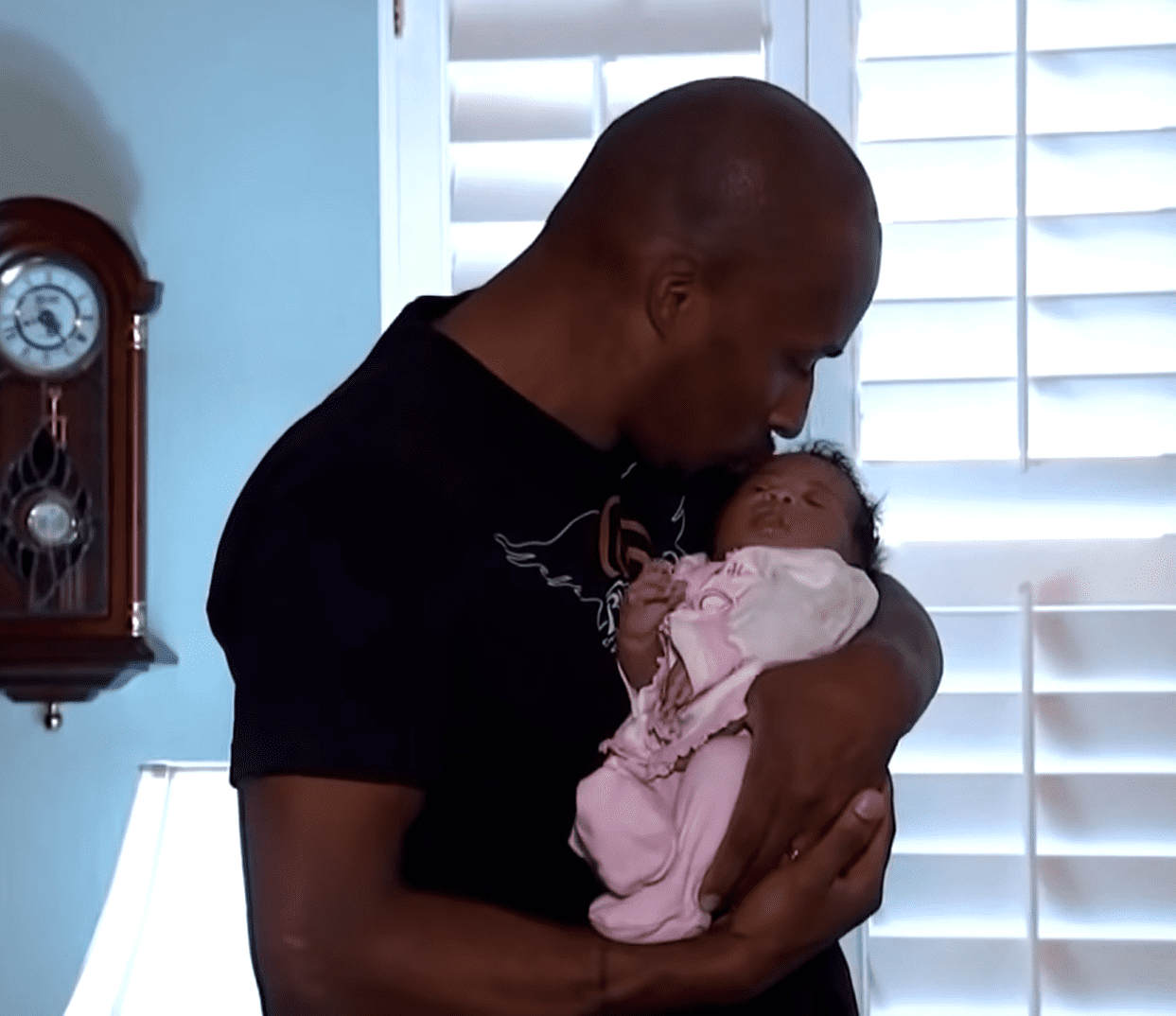 Rubin Swift kissing his baby on the forehead.│Source: youtube.com/Inside Edition
FORGING A BOND
The next few days they spent together, they became pretty close to the point where Swift even referred to the Good Samaritan as his baby's grandmother.
While together, they spent time going on walks, grocery shopping, and visiting Ringhofer's late husband Charles' grave, to which the father introduced "him" to his newborn grandbaby.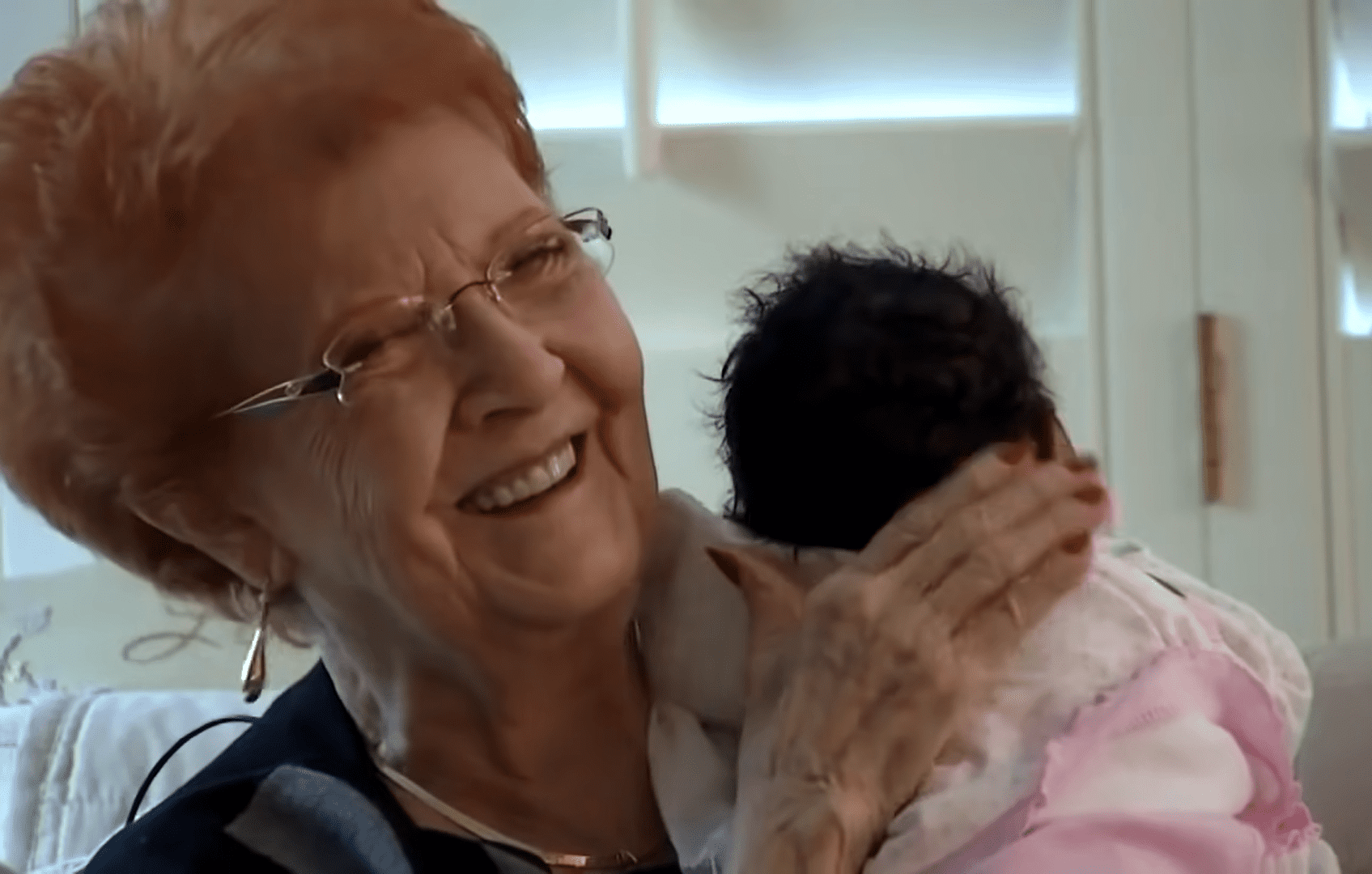 Joy Ringhofer holding the newborn and laughing. │Source: youtube.com/Inside Edition
TIME TO GO
When the time came for them to board the plane home, Ringhofer was quite emotional, admitting that she wasn't ready to say her goodbyes. Thinking about the experience Swift expressed:
"She knew very little about me, and yet, she took me in. The color wasn't an issue to her. She showed me that in this crazy world, there is still compassion."
Far from a fleeting moment of closeness, these two unlikely friends still keep in contact with one another. This shows we can find our tribe and the ones meant to be in our circle in the most unlikely of ways.
MORE KIND HEARTS
This nurse is just one of the hidden angels that walk among us, ready to lend a helping hand and make the world a slightly better place.
A kind woman Carmen Mendez went out of her way to assist a homeless woman. While eating out, she noticed other diners treating this lady, who just wanted leftovers, with disdain.
You May Also Like: Woman Forges Friendship and Gives Home to a Homeless Man She Ignored for Three Years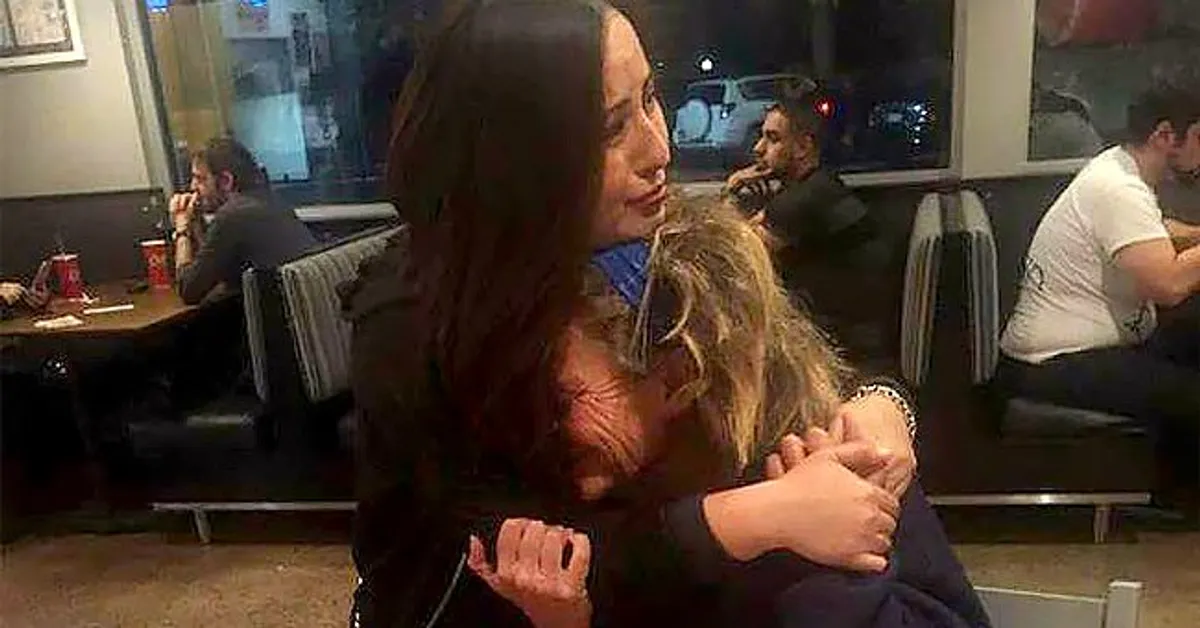 A homeless woman crying in the arms of Carmen Mendez.┃Source: facebook.com/carmen.mendez.39142
BEYOND OUR BIASES
Instead of just providing her with scraps of food, Mendez bought her a full meal, to which the homeless woman collapsed and began crying in her arms.
Ringhofer and Mendez embody an attitude we should all strive to have; to help those we may deem different to us without prejudice or assumption.
Please fill in your e-mail so we can share with you our top stories!