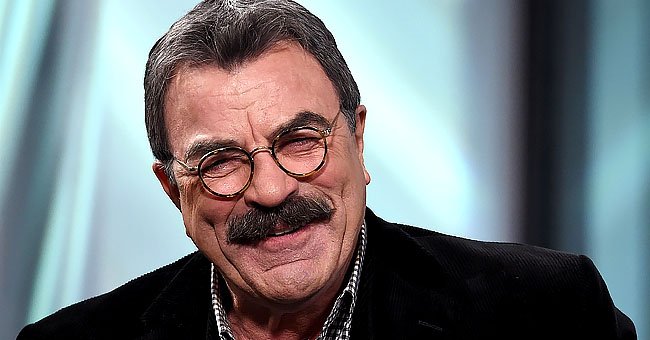 Getty Images
Hannah Selleck Is All Smiles with Mom Whose Wedding Ceremony with Tom Selleck Cost Just $75
Tom Selleck's daughter is far less private with her personal life than her father, who married his wife Jillie Mack in a private ceremony that only got leaked to the media a month later.
Tom and his wife of over three decades, Jillie Mack, married in a private ceremony in 1987 and later welcomed their daughter, Hannah Selleck, who is a carbon copy of her mother.
Hannah and her mother looked strikingly similar in a new photo Hannah shared of her and her mom visiting their horses on her Instagram account this week.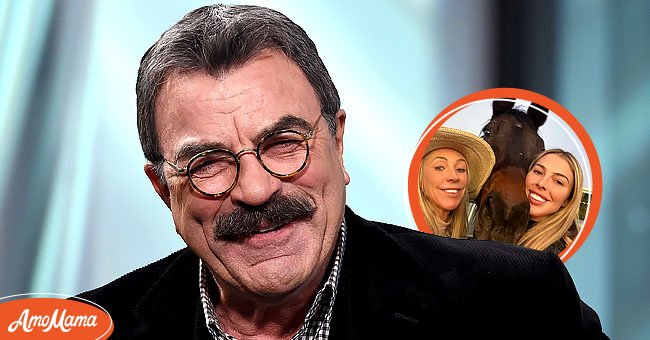 Tom Selleck at the Build Series in 2017, New York City | Photo: Getty Images
Hannah shared a collection of photos from their visit to their retired horses, Bauer and Tosca. She shared a few snaps of herself with the gorgeous animals, but the most striking image was a selfie with her mom and one of the horses.
The selfie highlighted just how much Hannah resembles her mother, as the two have long blond locks, the same wide smile, face shape, and similar-looking noses.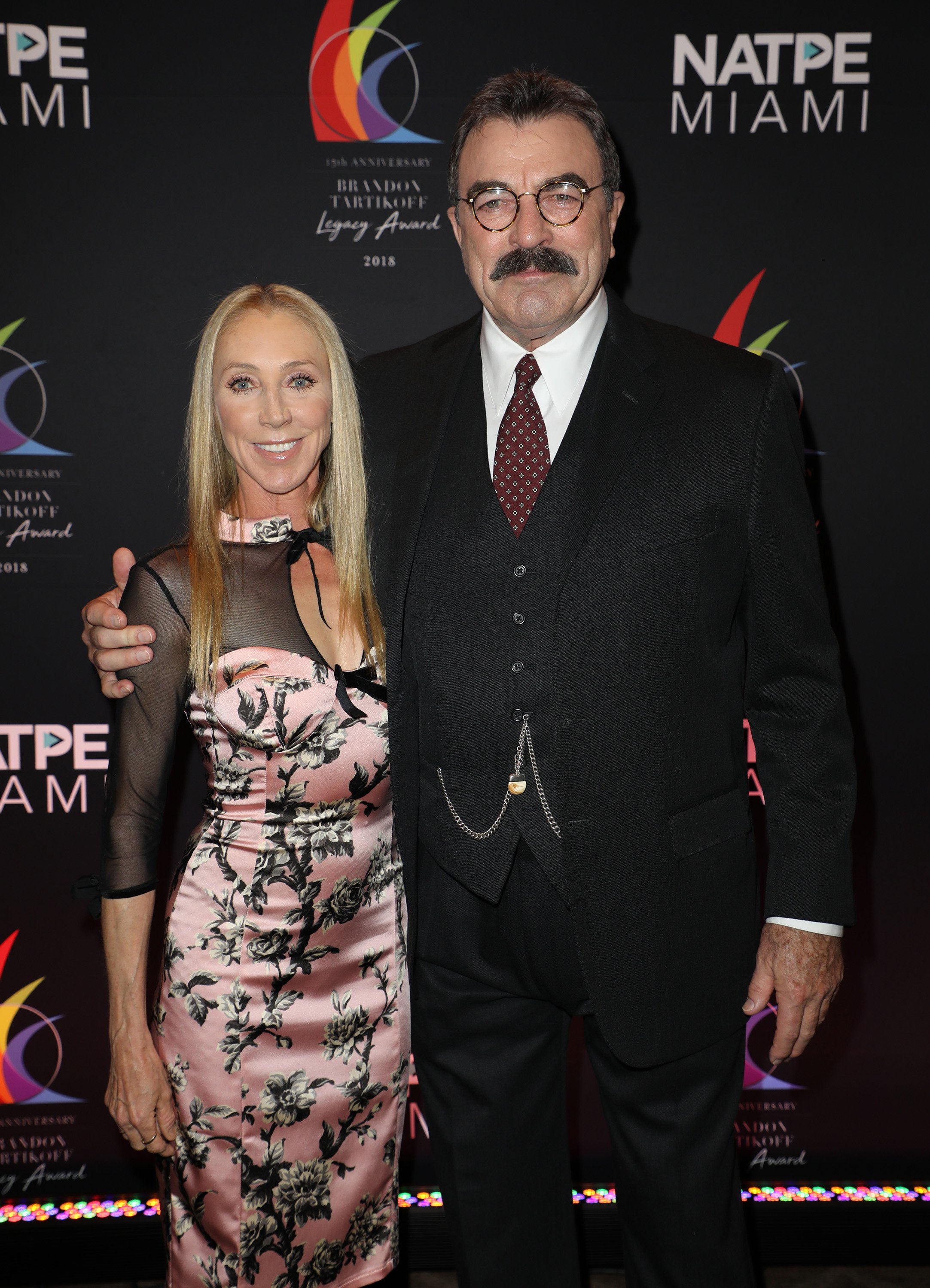 Jillie Mack and Tom Selleck at the Brandon Tartikoff Legacy Awards at NATPE, 2018, Miami Beach, Florida. | Photo: Getty Images
Hannah's parents met in 1983 after Selleck saw Mack in the musical "Cats." He had just been dating Mimi Rogers, and it was a year after his divorce from his wife of 10 years, Jacquelyn Ray.
At the time, Selleck was filming the movie "Lassiter" in London and developed an interesting affection for the West End musical. His co-star Jane Seymour said at the time:
"He kept telling how great Cats was. I thought it was good, but I couldn't see going back a dozen times."
It turned out Selleck was far more interested in one of the female felines than the show itself. The future husband and wife had dinner together in London and hit it off. Mack soon moved to the U.S., and they became a couple.
Four years later, on August 7, 1987, the "Magnum P.I." star and the English actress and dancer tied the knot during a private wedding ceremony at a Nevada Chapel called Dream Maker in Incline Village.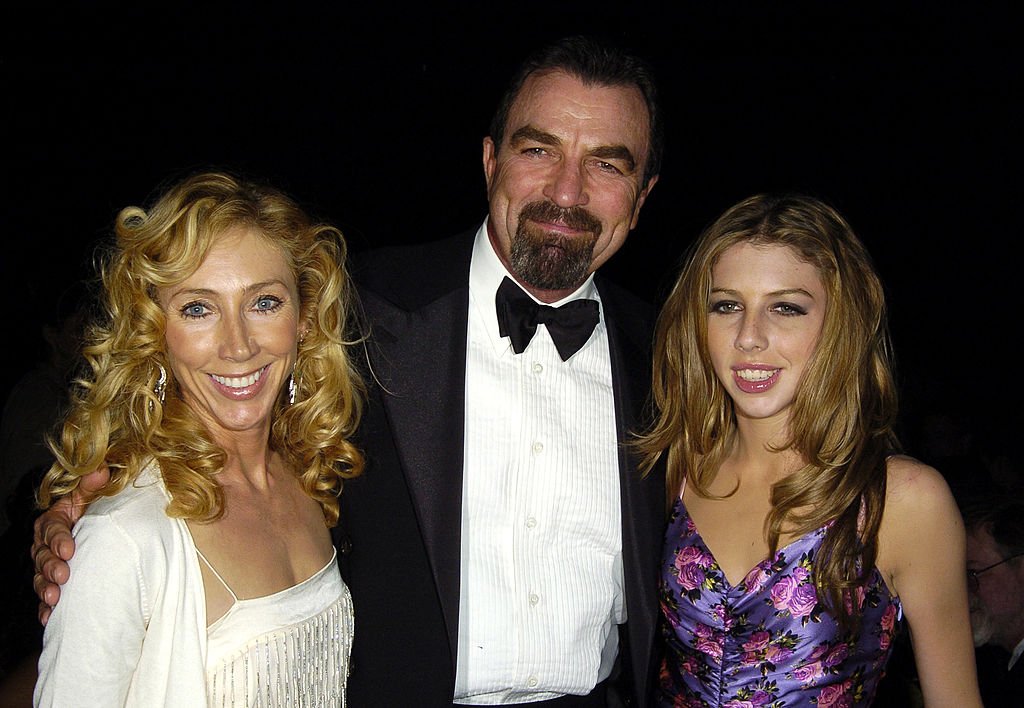 Jillie Mack, Tom Selleck and their daughter, Hannah, at The 56th Annual Primetime Emmy Awards. | Photo: Getty Images
Selleck was anxious to keep the ceremony private and went to great lengths to keep the nuptials a
. He even got his brother to make the wedding arrangements under fake names.
Furthermore, the couple's identity was kept secret from the reverend, and outlets have reported that Selleck only allowed polaroid cameras at the reception so that nothing would be leaked to the press.
Unlike many other celebrities, the wedding was not only private but a very cheap affair. The wedding costs were low as the ceremony cost $75, and the marriage license fee was $27.
Please fill in your e-mail so we can share with you our top stories!