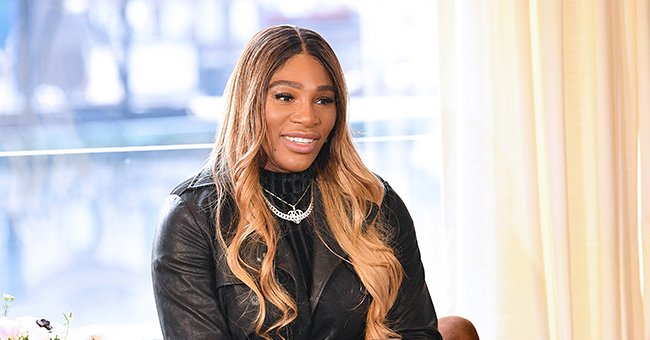 Getty Images | instagram.com/olympiaohanian
Serena Williams Felt Lucky to Survive the Labor of Her Child Who Flaunted a Ring in a New Snap
Serena Williams and her husband welcomed their adorable daughter in 2017. However, Williams went through a tragic medical experience during and after giving birth.
Stepping into one of her most important roles in life, being a mother, came with a set of challenges for Serena Williams. However, she and her husband, Alexis Ohanian, welcomed a healthy daughter, who is a perfect mix of her parents.
Alexis Olympia Ohanian Jr.'s resemblance to her parents was showcased in a recent photo her Instagram account shared of her showing off a giant sparkling ring on her pinkie finger.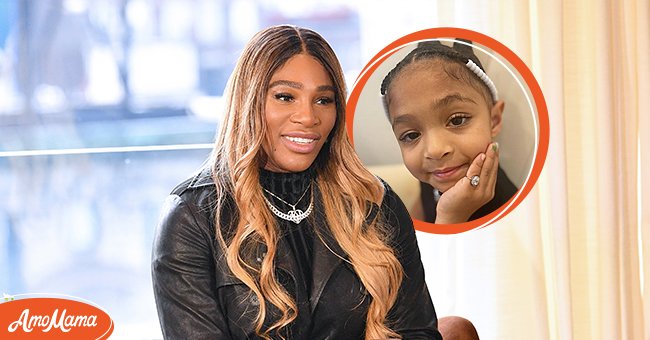 Serena Williams speaks at the S By Serena Presentation during New York Fashion Week in 2020 [Left]; Alexis Olympia Ohanian Jr. pictured in an Instagram photo in 2021 [Inset]. | Photo: Getty Images & Instagram/olympiaohanian
In the photo, Olympia posed with her head resting on her hand that had the impressive jewel. The four-year-old is looking towards the camera, and her striking resemblance to her parents shines through.
Williams and Ohanian welcomed their first child together in 2017. Although Williams has described her pregnancy as relatively easy, the labor and her recovery from birth were very traumatic.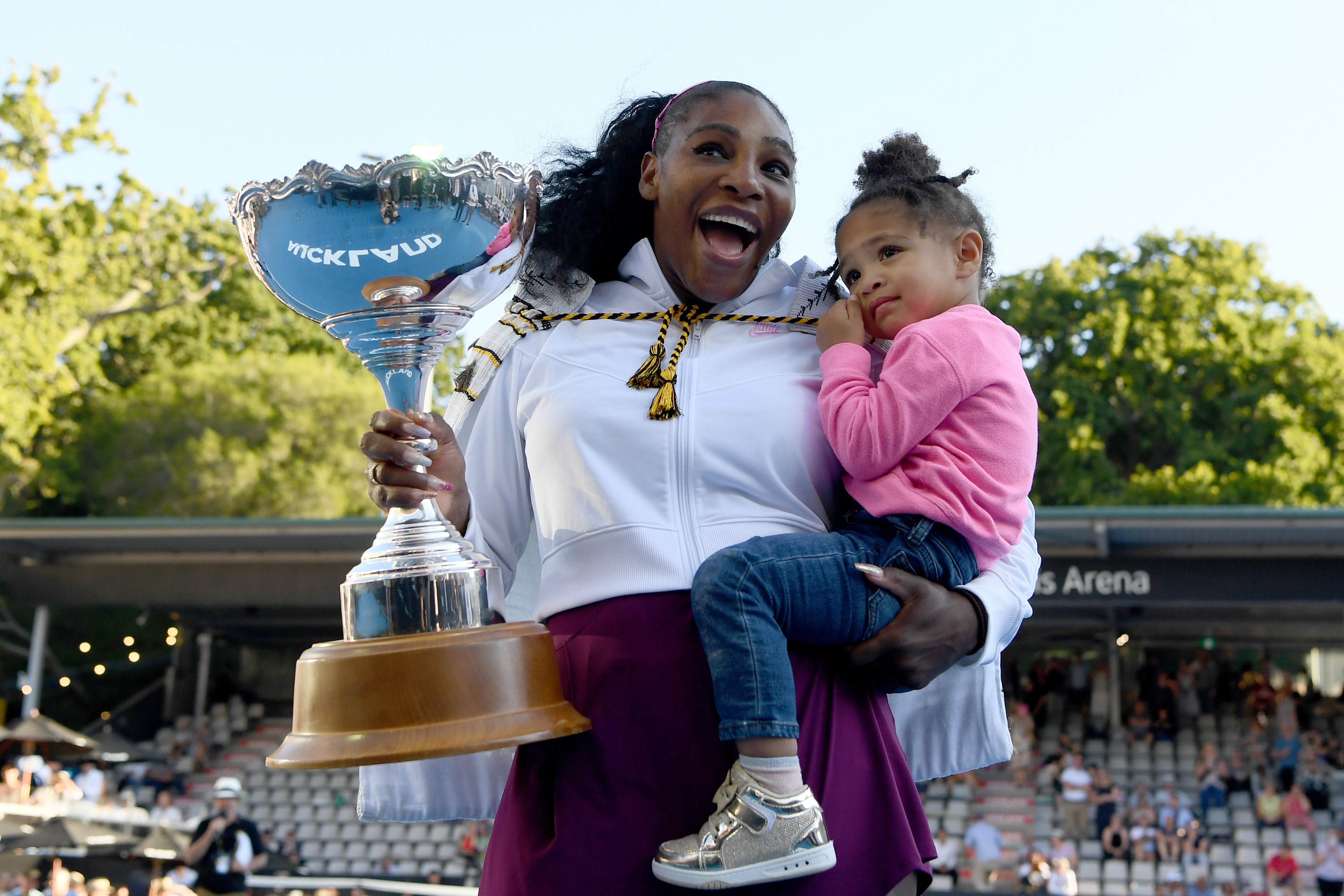 Serena Williams with daughter Alexis Olympia after winning the final match against Jessica Pegula, 2020, Auckland, New Zealand. | Photo: Getty Images
Williams delivered her baby through an emergency C-section as her baby's heart rate dramatically decreased when she started going through contractions. Fortunately, the surgery went well, and Olympia was healthy.
In an article for CNN, Williams wrote that holding her baby was the most amazing feeling she had ever felt. However the 24 hours after the beautiful moment, Williams went through a scary medical ordeal.
Shortly after giving birth, Williams found she was short of breath. So because of her medical history with pulmonary embolisms, she immediately notified the medical staff. It was later confirmed that she had several small blood clots in her lungs.
Williams then endured a slew of health complications from the blood clots. Her C-section wound opened from the intense cough caused by the clots. Later, doctors found a mass of clotted blood in her abdomen during surgery.
However, Williams' time in the operation room was not over as she had to have a procedure to prevent clots from moving to her lungs, after which she was finally sent home but had to spend six weeks recovering in bed.
Shortly after her return home from the hospital, Williams and Ohanian, a co-founder of Reddit, tied the knot. Baby Olympia even walked down the aisle in her grandmother's arms.
Williams and Ohanian have shared glimpses into their family life on their and Olympia's Instagram accounts. Olympia's Instagram is filled with photos of her and her doll, Qai Qai, who tags along for every adventure the young girl goes on.
Please fill in your e-mail so we can share with you our top stories!