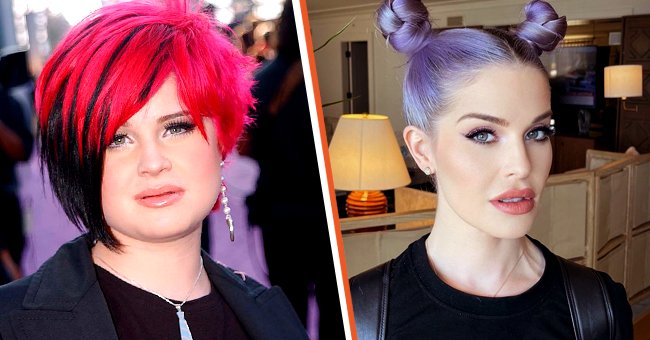 Getty Images | Instagram/kellyosbourne
Kelly Osbourne, Who Went through 85 Pound Weight Loss, Had 'the Hardest Year' of Her Life
Kelly Osbourne may have lost 85 pounds, but the fat-shaming continued. She recently admitted that 2021 was the most challenging year of her life as she relapsed.
Kelly Osbourne, the daughter of Ozzy and Sharon Osbourne, experienced fat-shaming before she committed to losing weight. However, the negative comments continued after she shed extra pounds.
Kelly confessed that 2021 was the most brutal year of her life, and she has been candid about her relapse after being sober for almost four years.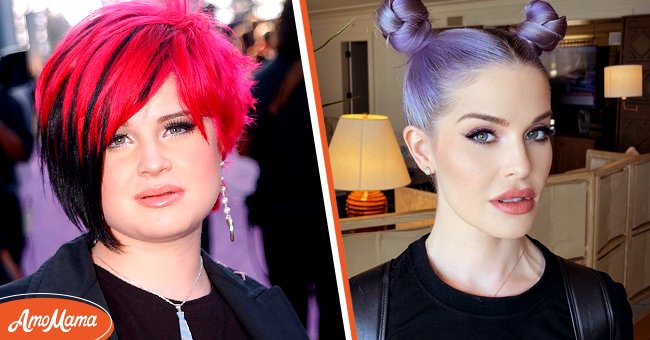 Kelly Osbourne in June 2002 in Los Angeles, California [left]. Kelly's Instagram post from May 22, 2021 | Photo: Getty Images - Instagram.com/kellyosbourne
LOSING WEIGHT
The TV personality's most recent weight loss journey started in 2017, when she wrote about her weight and substance abuse issues in her memoir, "There Is No [expletive] Secret."
Kelly admitted that her "little dumpling body" made her so uncomfortable that she didn't want to go to the gym or exercise around skinnier people. After that, it was all about fixing her mind, "getting happy," and kicking addictions before making any critical decisions.
She went to therapy for a whole year before committing to surgery as she could have never gone through her weight loss journey in a poor mindset.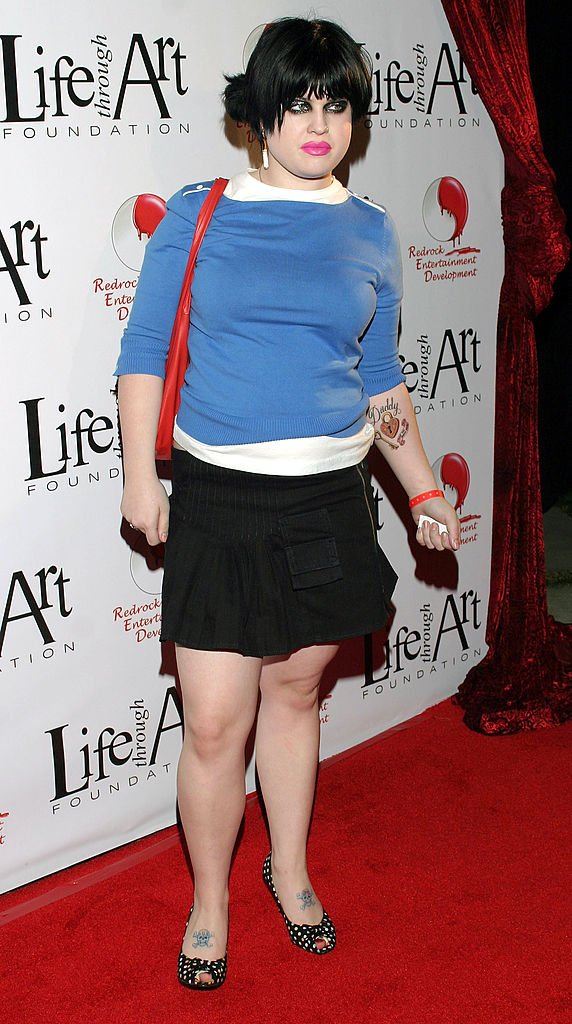 Kelly Osbourne on December 13, 2003 in Beverly Hills, California | Photo: Getty Images
All in all, she wanted to repair the broken things in her, so she stopped drinking. During that initial process, she was also trying to determine if she wanted to be in showbiz or was even capable of shedding pounds.
In 2018, it was time for action. Kelly underwent secret gastric sleeve surgery. She waited two years before finally telling her fans about the medical procedure.
The TV personality defiantly said she didn't care what people had to say about her decision, mainly because it made her proud. Kelly went as far as to call it the best thing she had ever done.
After pointing out that she would never lie about it, the former "Fashion Police" presenter explained that the surgery changed the shape of her stomach.
Still, it didn't provide an instant change. She needed years of hard work – like exercising and eating right – to see results because the surgery just moved her in the right direction.
Even though Kelly has already shed so many pounds, she is still being fat-shamed.
However, gastric sleeve surgery was not the only medical procedure Kelly had. She once confessed she had face injections to make her jaw look skinnier due to her temporomandibular joint dysfunction (TMJ) and said:
"I had really bad TMJ. One of the things they did to stop it was they gave me injections in my jaw. It kinda made my jaw look skinnier [sic]."
After getting the buccal fat removal procedure, she revealed that people started noticing she had lost weight because it changed the shape of "everything."
NOTICING THE RESULTS
It all paid off as she lost 85 pounds and became happier with her looks. She gained so much confidence that she turned down several men interested in her in one single day.
She explained she had shown interest in those men in the past, but they all made comments about her being great "but too fat." So, she rejected them when they tried to shoot their shots at her after losing weight.
For Kelly, who started talking about losing weight and living a healthier lifestyle in 2009, being honest about her journey is paramount for self-love and confidence.
She pointed out that nobody was perfect, and if a person could change the cosmetic side of things, they should own it instead of lying about it. People should be honest so that others can tell what they are capable of and embrace inner and outer beauty.
Nowadays, Kelly proudly shows the results of her hard work on social media by posting photos with her 2.4 million followers. Some of her posts even have motivational messages to remind people they can achieve great things.
FAT-SHAMING
Even though Kelly has already shed so many pounds, she is still being fat-shamed on social media. In November 2021, the TV personality took to Instagram to reveal that she had received an email supposedly from the National Enquirer claiming that she had gained a "tremendous" amount of weight.
Kelly considered she had enough time and thought she could drink "like a normal person."
After posting screenshots of the letter, Kelly wrote that she dealt with similar attacks daily and urged her followers to contact the National Enquirer's editor-in-chief to let him know what they think about fat-shaming.
She later posted another story to reveal that 2021 was "the hardest year" of her life as she was "compliantly and utterly broken." Kelly wrote:
"I am still putting myself back together again. I am happy. I am healthy and that's all that should matter."
While dealing with online trolls and fat-shamers is challenging, Kelly confessed in April 2021 that she relapsed after being sober for almost four years.
She explained that she went to a pool party with a friend, and people were drinking champagne. She believed one glass wouldn't hurt, but she ended up covered in ranch dressing and with sunburns.
Kelly was also sure she had her alcohol issues under control, but she quickly went from having just an occasional drink here and there to three bottles and 24 White Claws a day.
The relapse happened during the lockdown as Kelly, a self-proclaimed addict, considered she had enough time and thought she could drink "like a normal person." However, she couldn't.
Luckily, she's back on track. On her 37th birthday (October 27), she celebrated being five months sober. Kelly's parents, Ozzy and Sharon Osbourne, celebrated their 39th wedding anniversary in July 2021.
Like Kelly, Ozzy also dealt with alcohol and drug addiction in the past. In 2016, he even admitted to being a sex addict – a problem that made him cheat on his wife. They worked things out and are still together nowadays.
Please fill in your e-mail so we can share with you our top stories!
The information in this article is not intended or implied to be a substitute for professional medical advice, diagnosis or treatment. All content, including text, and images contained on news.AmoMama.com, or available through news.AmoMama.com is for general information purposes only. news.AmoMama.com does not take responsibility for any action taken as a result of reading this article. Before undertaking any course of treatment please consult with your healthcare provider.