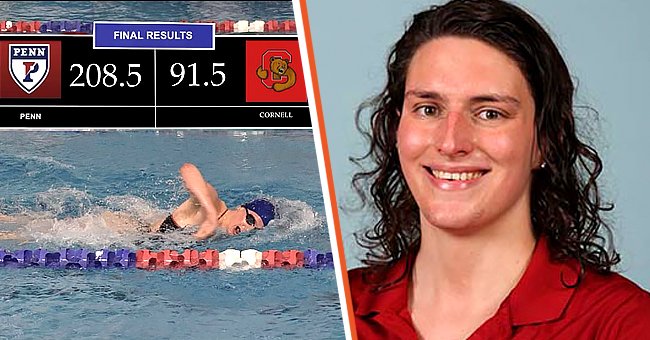 Instagram.com/pennswimdive | twitter.com/coachblade
Trans Swimmer Sparks Massive Debate after Setting New Women's National Record
A transgender athlete's recent wins have attracted backlash from netizens who believe that women's sports will not survive if the culture becomes rampant.
When a transgender swimmer at the University of Pennsylvania, who previously competed as a man, broke the Women's Record, the act sparked a fresh debate on transgender athletes in the sport.
On November 20, a swim meet between Cornell and Princeton universities was held, and the woman, a 22-year-old by the name of Lia Thomas, broke UPenn records in the 200-meter and 500-meter freestyle event.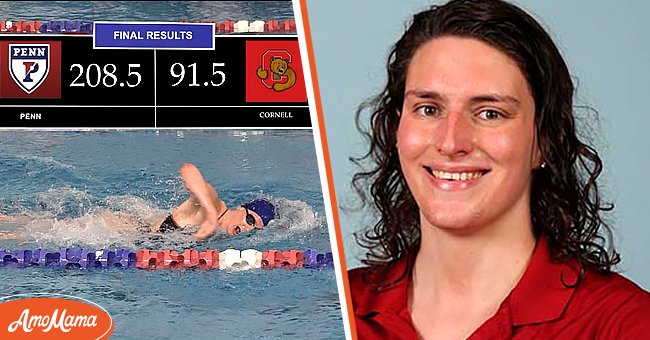 Trans swimmer sparks backlash after setting new women's record. | Photo: Instagram.com/pennswimdive twitter.com/coachblade
In the 200-meter swim, Thomas had a time of 1:43:47, and for the 500-meter, she clocked in a win at 4:35:06, which would have put her second and third, respectively, in the NCAA Women's Championships.
Not much is known about Thomas's transition; however, the swimmer has reportedly competed for three years as a man at UPenn — the most recent men's event having been held in November 2019.
According to NCAA's transgender policy, a trans female can compete as a woman but only after at least a year of testosterone suppression treatment.
In June, Thomas, who also co-chairs the university's Non-Cis club, spoke up about being a transgender athlete in the school paper, Penn Today.
Back then, she confessed that swimming was and always has been a big part of her life. She revealed that she has been swimming since she was just five years old, and her transition did not kill her love for the sport.
She said she went through a period of uncertainty, continuing swimming as a trans. Still, her switch-up has not affected her ability to do the sport, furthermore noting that being able to continue has been rewarding.
People were sympathetic with her; after all, everyone deserves to live their dream; however, her latest accomplishments have attracted backlash on Twitter.
Many people have been sharing their opinions about the situation, with many arguing against the culture. Sports Performance Coach Linda Blade tweeted:
"Well of course women's records are being smashed! Lia competed as male for first three years in #NCAA. This is not right!"
The tweet has gotten a lot of engagement from people who agree with her point of view. Another tweet implied that women's sport might not survive if the culture persists.
Sport inclusivity educator Kirsti Miller was all for the idea, though, and he defended Thomas with the national women's swimming records, pointing out that she was slower by several seconds. What do you think?
Please fill in your e-mail so we can share with you our top stories!