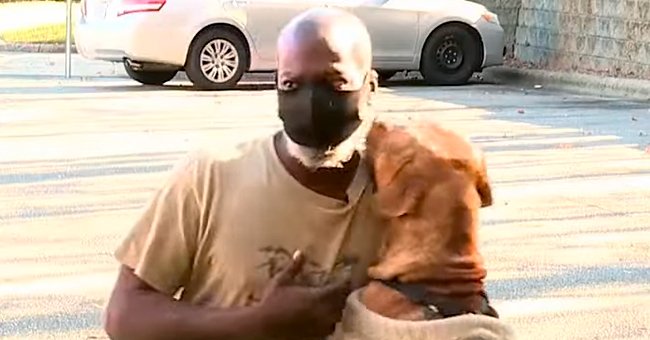 youtube.com/FOX8 WGHP
Homeless Man Chooses His Dog over a Home and Much-Needed Surgery
The suffering of living without a place to call home is beyond the average everyday person's comprehension. One thing that kept Donald Dickerson going was his loyal companion.
Dickerson from Greensboro has been living on the streets for months. Like many homeless individuals, he longs for a comfortable bed and shelter to keep him warm and comfortable.
However, a man of integrity, Dickerson will not allow anything to get in the way of his close bond with his best friend - even if it means remaining homeless and unable to access the medical care that he desperately needs.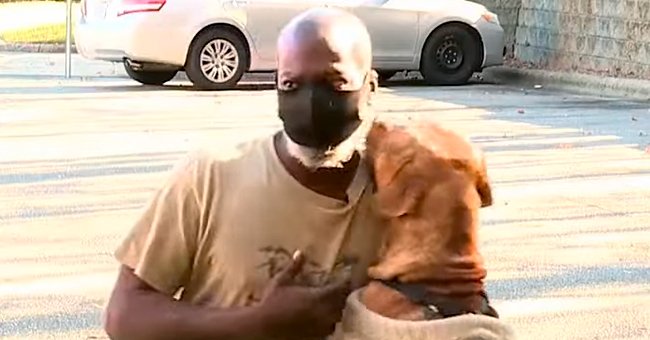 Donald Dickerson and his dog Duude.┃Source: youtube.com/FOX8 WGHP
LOYALTY TO THE END
It turns out that this homeless man's best friend is a furry dog he named Duude. Duude has been there through all the trials and tribulations of Dickerson's time spent without a home. As he said:
"If it wasn't for [Duude], I would have given up."
Since he became homeless, the relationship between the duo has become even stronger, with Dickerson vowing to never give up on his furry companion.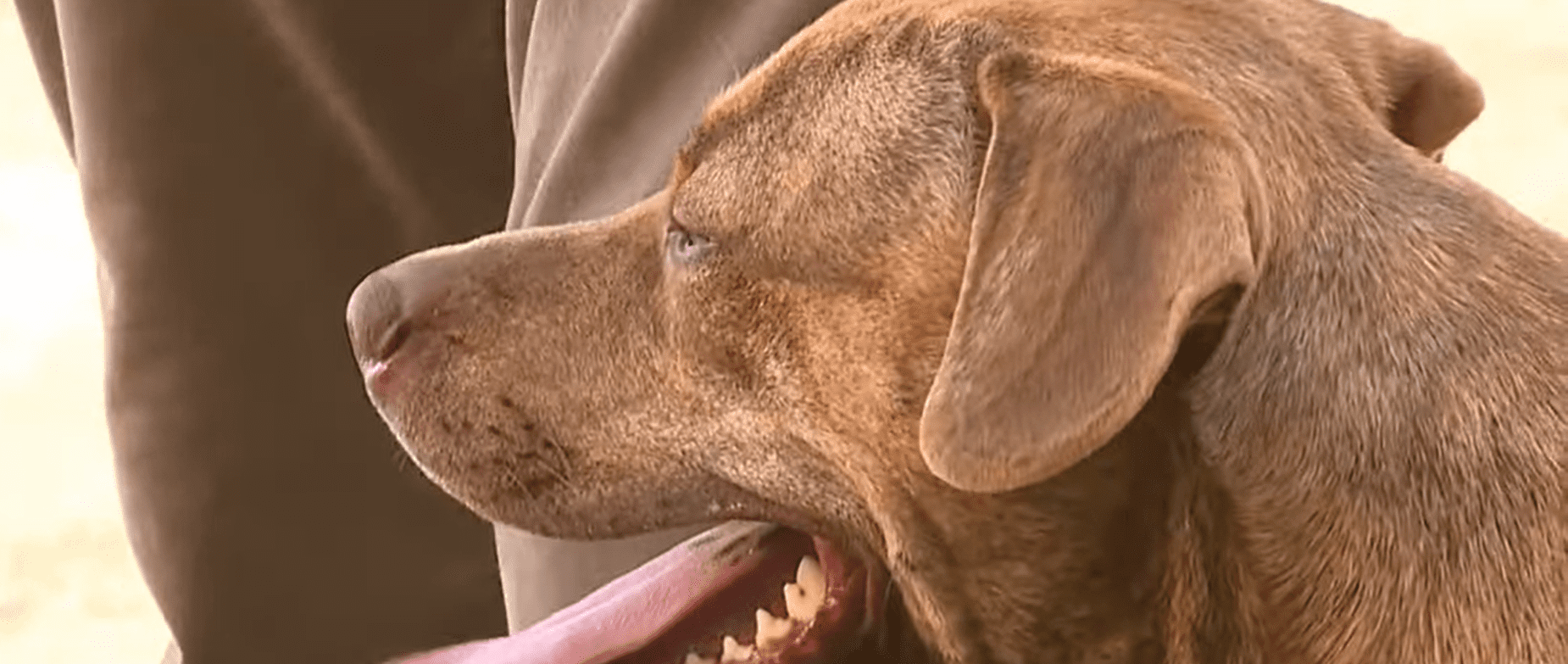 Donald Dickerson's dog Duude.┃Source: youtube.com/FOX8 WGHP
ANYTHING FOR LOVE
This dog lover has refused homing as he would have to put Duude in foster care. More than that, he has not been able to get the knee placement surgery which he is in dire need of; as Dickerson recollected:
"They [the doctors] said we have to postpone it until you find a place to live because someone has to come out and take care of you."
He spoke about the pain stating that he has to walk up a hill every day and push through it. Still, this homeless man declines to participate in anything that may help him but then, in turn, hurt or take Duude away from him.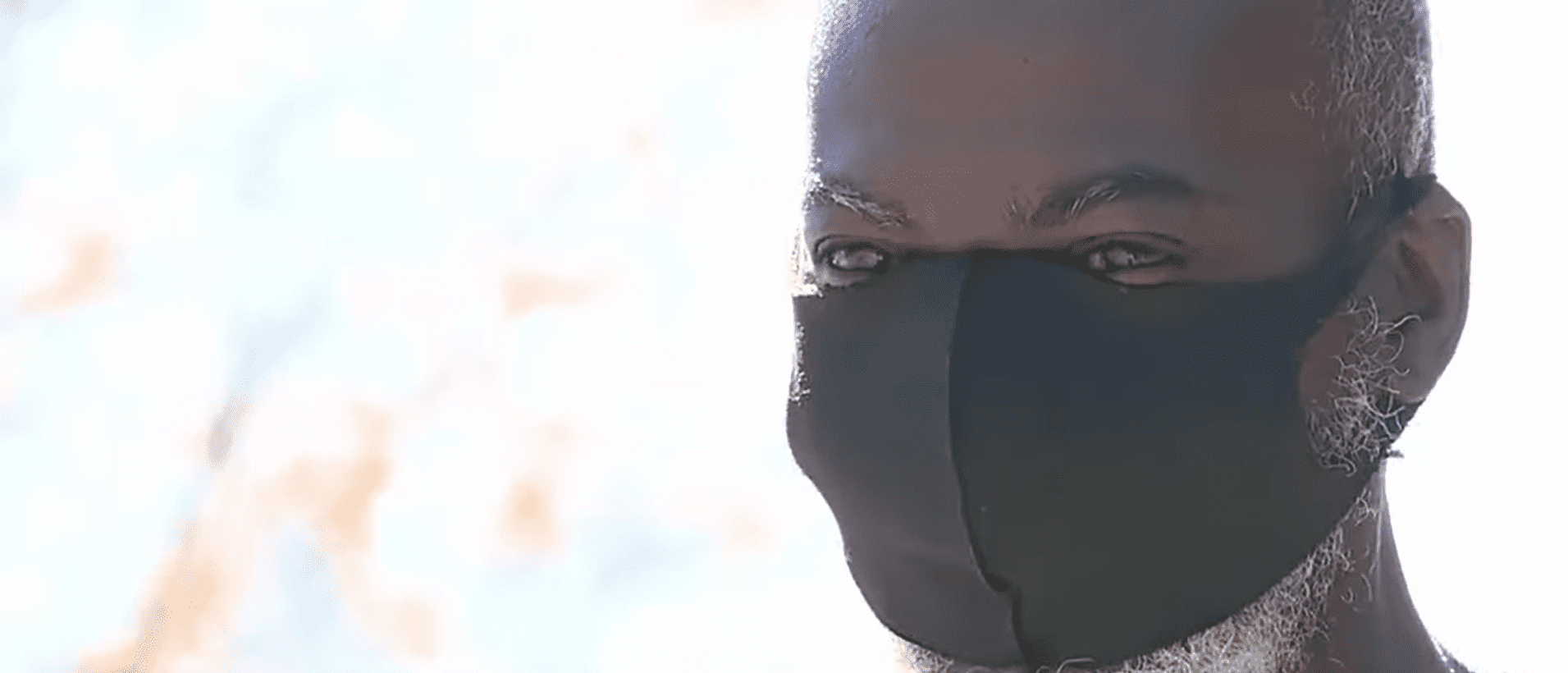 Donald Dickerson.┃Source: youtube.com/FOX8 WGHP
HELP IS ON ITS WAY
Lane Miller, who has been driving past Dickerson on Wendover Avenue on her way to work, became friends with the homeless man, genuinely touched by his story of integrity and love.
Attempting to help him, Miller said she has been trying to contact many organizations to get his surgery done.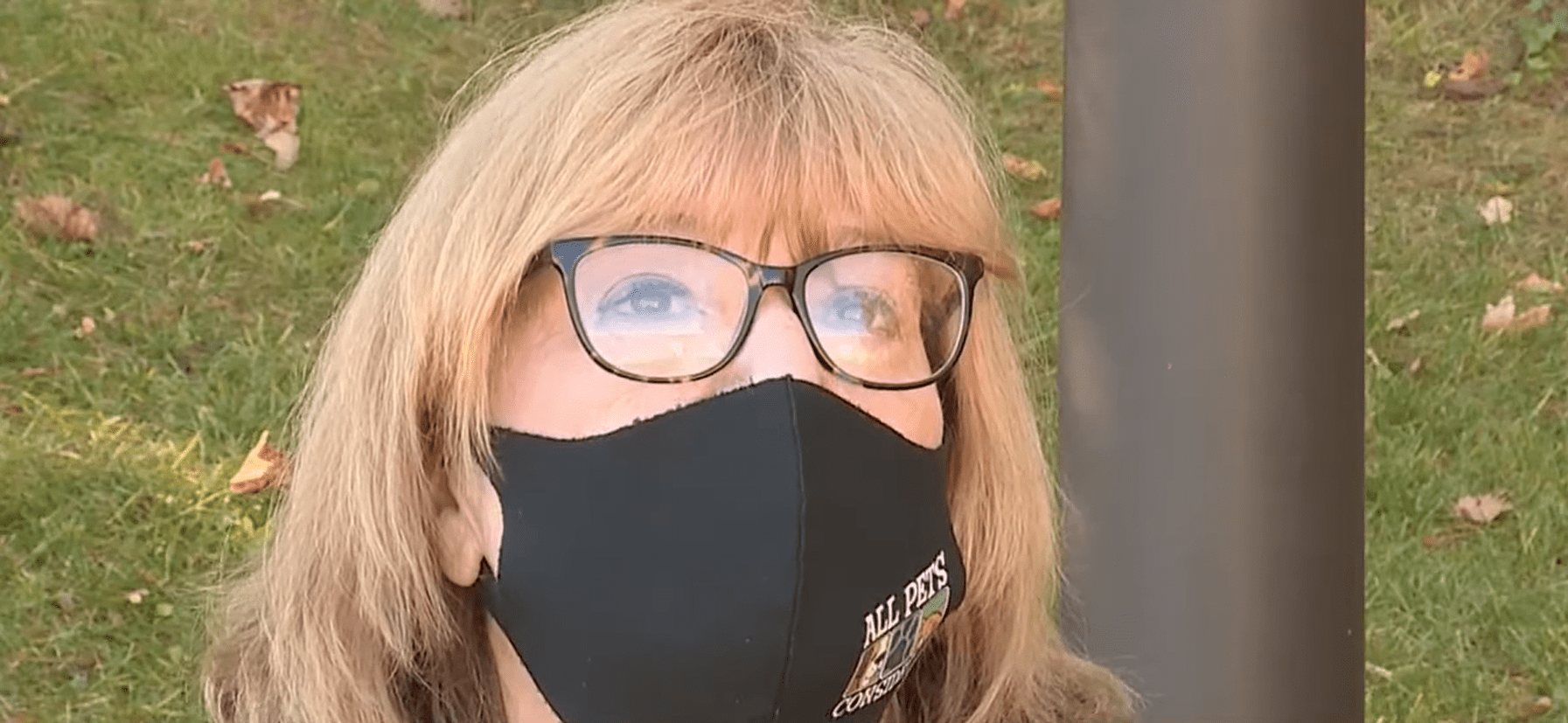 Lane Miller.┃Source: youtube.com/FOX8 WGHP
Although she has run into many roadblocks, the Volunteer Center of the Triad is also working on finding Dickerson housing. Beyond that, he also has a GoFundMe page, calling for more assistance.
You May Also Like: Homeless Boy Adopts Dog, and Their Friendship Is Captured by a Passerby in Moving Photos
COMPANIONS FOR LIFE
Speaking about his bond with his best friend, Dickerson shared that he feels there is something exceptional about their relationship. He expressed:
"Every day he looks at me — I know I am loved. I named him Duude because that's my dude."
Most of us find it challenging to forge such amazing connections with our fellow human beings, no less an animal. While this homeless man may have no home, he has what so many of us lack - unconditional love.
Please fill in your e-mail so we can share with you our top stories!