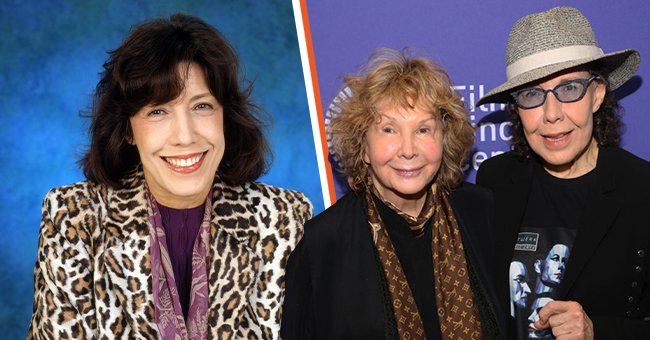 Getty Images
Lily Tomlin Wed Her Partner after 45 Years of Dating - The 'Guy on the Red Carpet' Convinced Her
Hollywood stars Lily Tomlin and Jane Wagner found love in each other's arms over four decades ago and tied the knot a few years back. Tomlin credits her decision to walk down the aisle to a bit of push from a "red carpet guy."
Lily Tomlin and Jane Wagner have known each other since their youthful days in Hollywood, and till this moment, they keep being in awe of one another. The two have been partners for the longest time, despite getting married a little over six years ago.
Once speaking about her marriage, Tomlin gushed over her partner and told the brief story of how they decided to walk down the aisle. Here's a look through Tomlin's life and her love story with Wagner.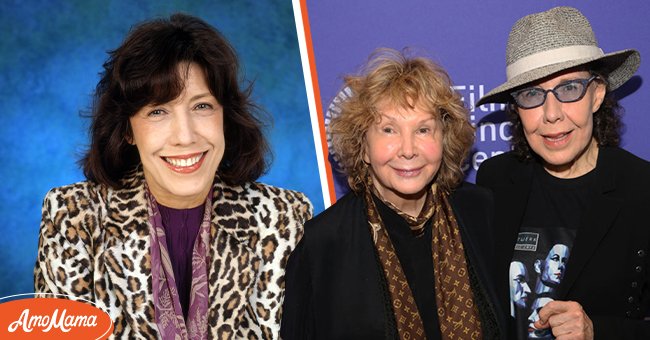 Portrait of actress Lily Tomlin as Kay Carter-Shepley, executive producer of FYI news magazine for the TV show, Murphy Brown on January 1, 1996 [left]. Lily Tomlin & Jane Wagner at Lincoln Center on September 12, 2019 [right] | Photo: Getty Images
WHO IS LILY TOMLIN?
Lily Tomlin, at eighty-nine, is one of Hollywood's leading ladies in comedy and the entertainment sphere as a whole. However, Tomlin's life started in Detroit, a few months shy of when her parents moved from Kentucky.
Tomlin had an early start with being conversant in entertainment, especially comedy. It did not take long for her to idolize female comedy pioneers like Lucille Ball, Jean Carroll, and Imogene Coca.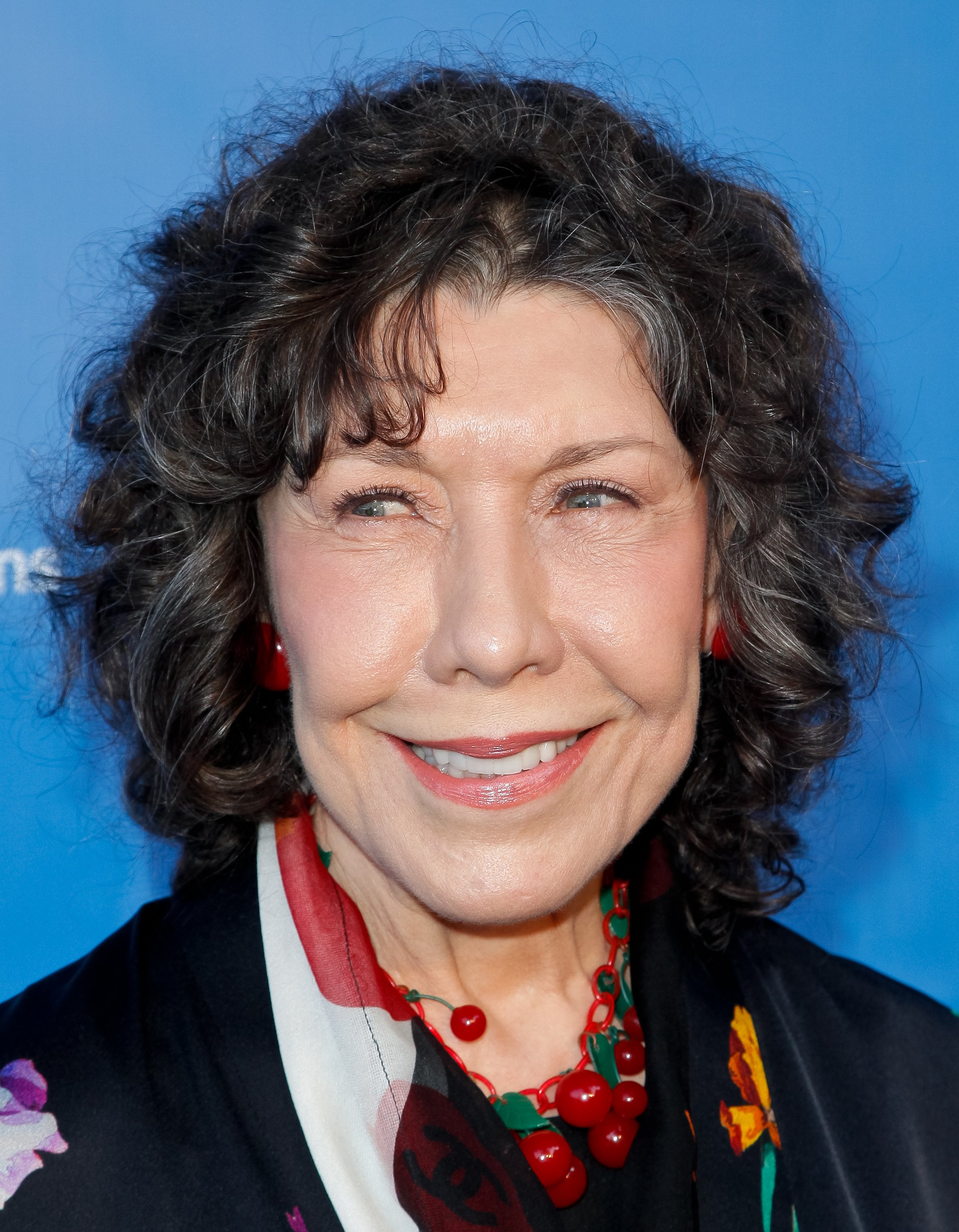 Lily Tomlin pictured at the 10th annual Oceana SeaChange Summer Party, 2017. | Photo: Getty images
Despite falling in love with comedy at an early age, Tomlin did not venture into showbiz until college. She started by studying Medicine at Wayne State University but took theater arts classes on the side.
Tomlin eventually branched out of her medical studies and began showing her comedy streaks at local pubs and coffee houses. She moved to New York City, where she found a bigger audience in clubs.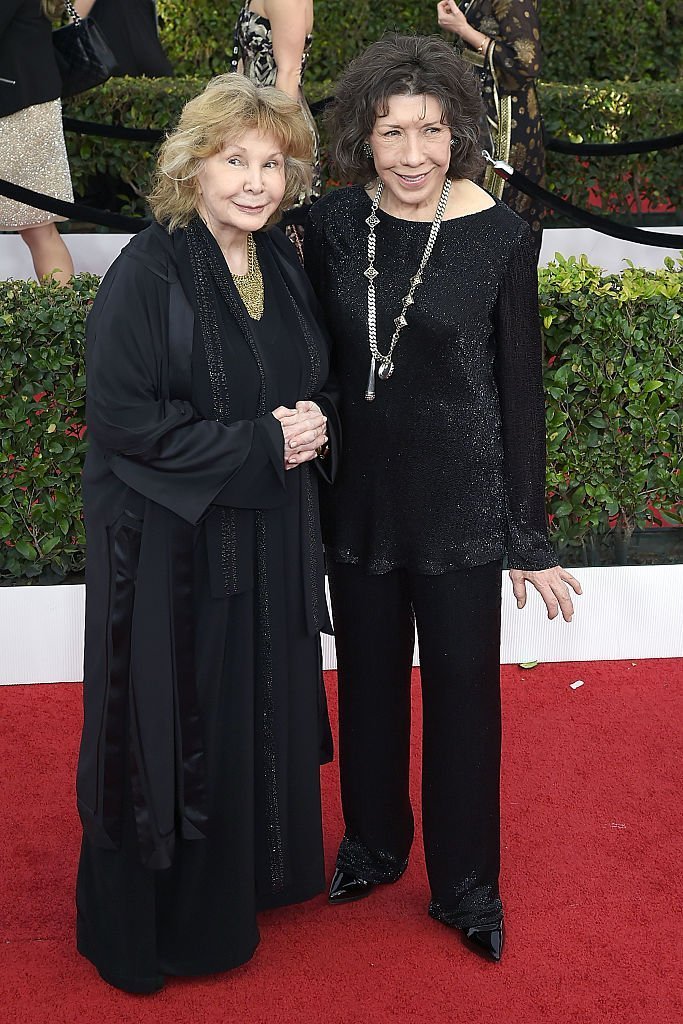 Jane Wagner and Lily Tomlin attend the 23rd Annual Screen Actors Guild Awards. | Photo: Getty Images
It was time for more progress in 1966 when Tomlin made her Television debut on "The Garry Moore Show." She also appeared on "Music Scene" and "The Merv Griffin Show."
The couple tied the knot on December 13, 2013, but a few days before that, they went incognito to get their marriage certificate.
More of her acting credits include: "Nashville," "The Late Show," "Shadows and Fog, "All Of Me," "Flirting With Disaster," and "Big Business." Lily Tomlin also has experience as a voice-over artist on animated films like "The Ant Bully, "The Simpsons," and "The Last Of The Red Hat Mamas."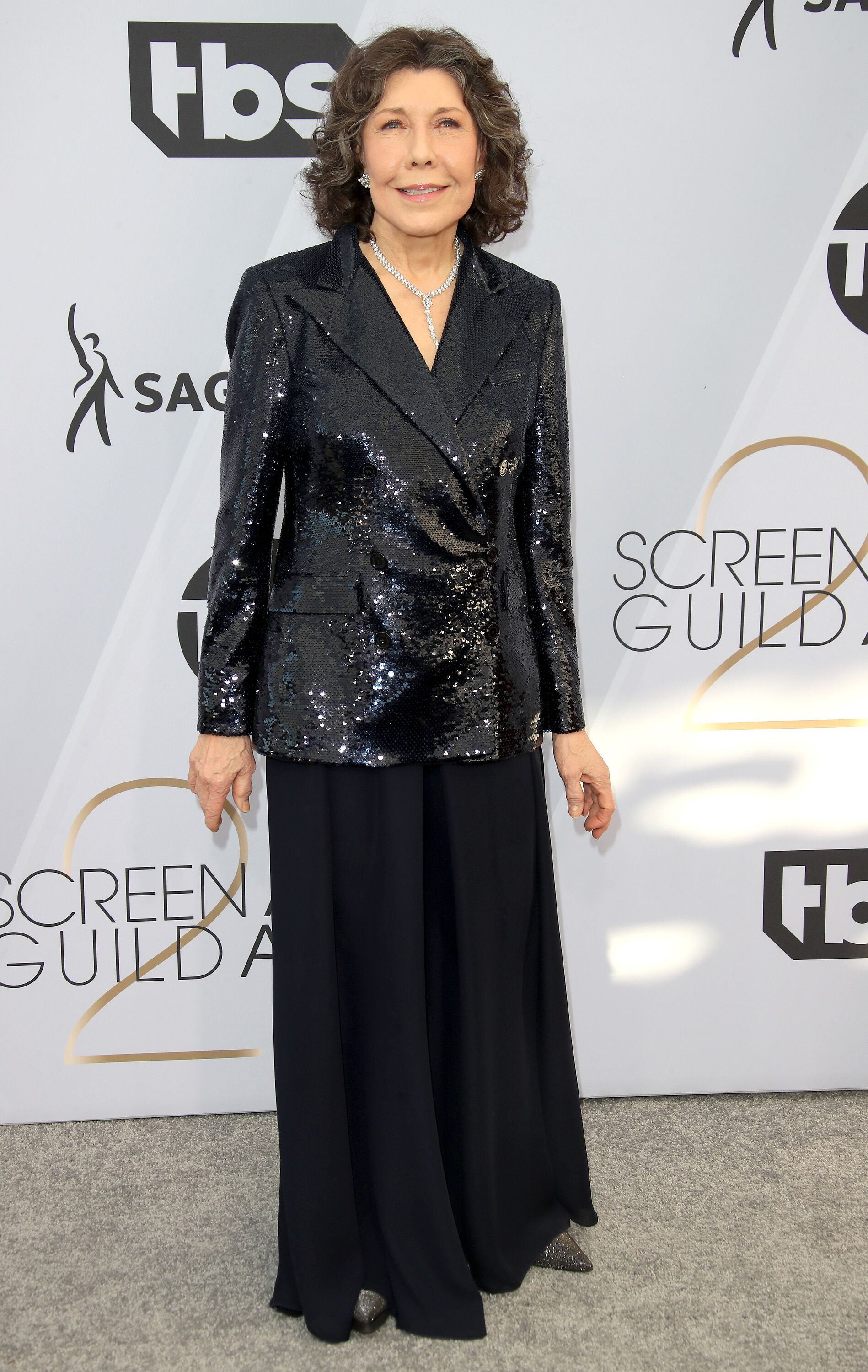 Lily Tomlin attends the 25th Annual Screen Actors Guild Awards. | Photo: Getty Images
HOW TOMLIN MET JANE WAGNER
Lily Tomlin's career plunged forward when she joined the cast of "Laugh-In," in 1969. She gained more popularity for creating the whimsical characters Edith Ann and Ernestine.
It was also in this period that she met Wagner. In 1971, Tomlin was looking to hire a writer who could perfectly create Edith Ann's character. Wagner came into the picture as they met in the same year.
Wagner and Tomlin instantly bonded over their professions but felt a more profound connection emotionally. The pair started dating, and before long, they were an admirable Hollywood power couple.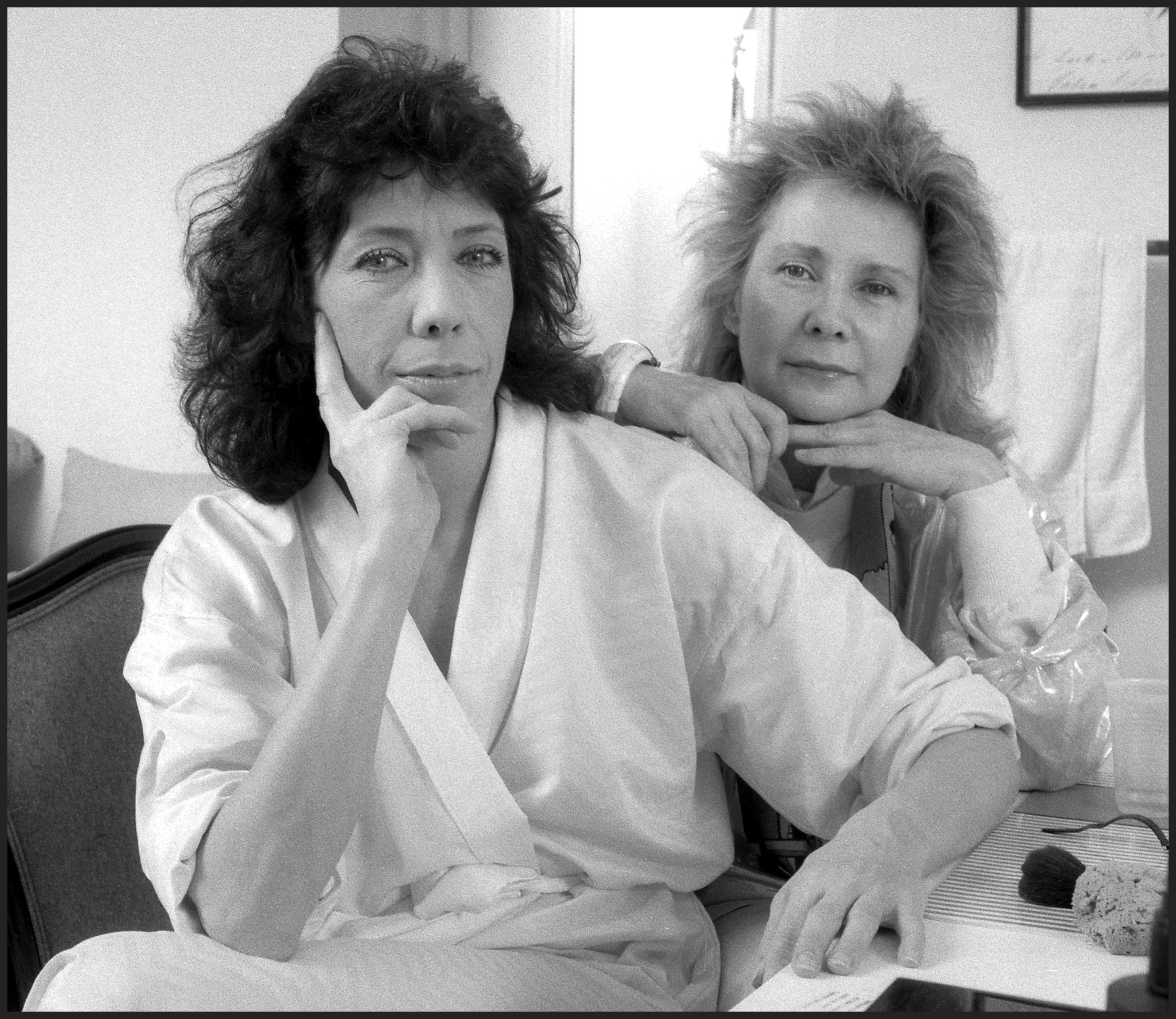 Lily Tomlin and Jane Wagner in their dressing room at the Plymouth Theater, New York. | Photo : Getty Images
Once speaking about how she found love in Wagner's arms, Tomlin alluded it was love at first sight "in two minutes." She described how a friend brought the famed writer to her hotel room, and she knew she had to see Wagner again.
The pair built their love story on each other's strengths, and they made progress in their personal lives and career. Wagner once shared how much of an impact Tomlin made in her life. She stated:
"When I got confidence, it was because of Lily, who believed in my work. We loved similar things, and it was just kind of remarkable that we were on the same page, aesthetically."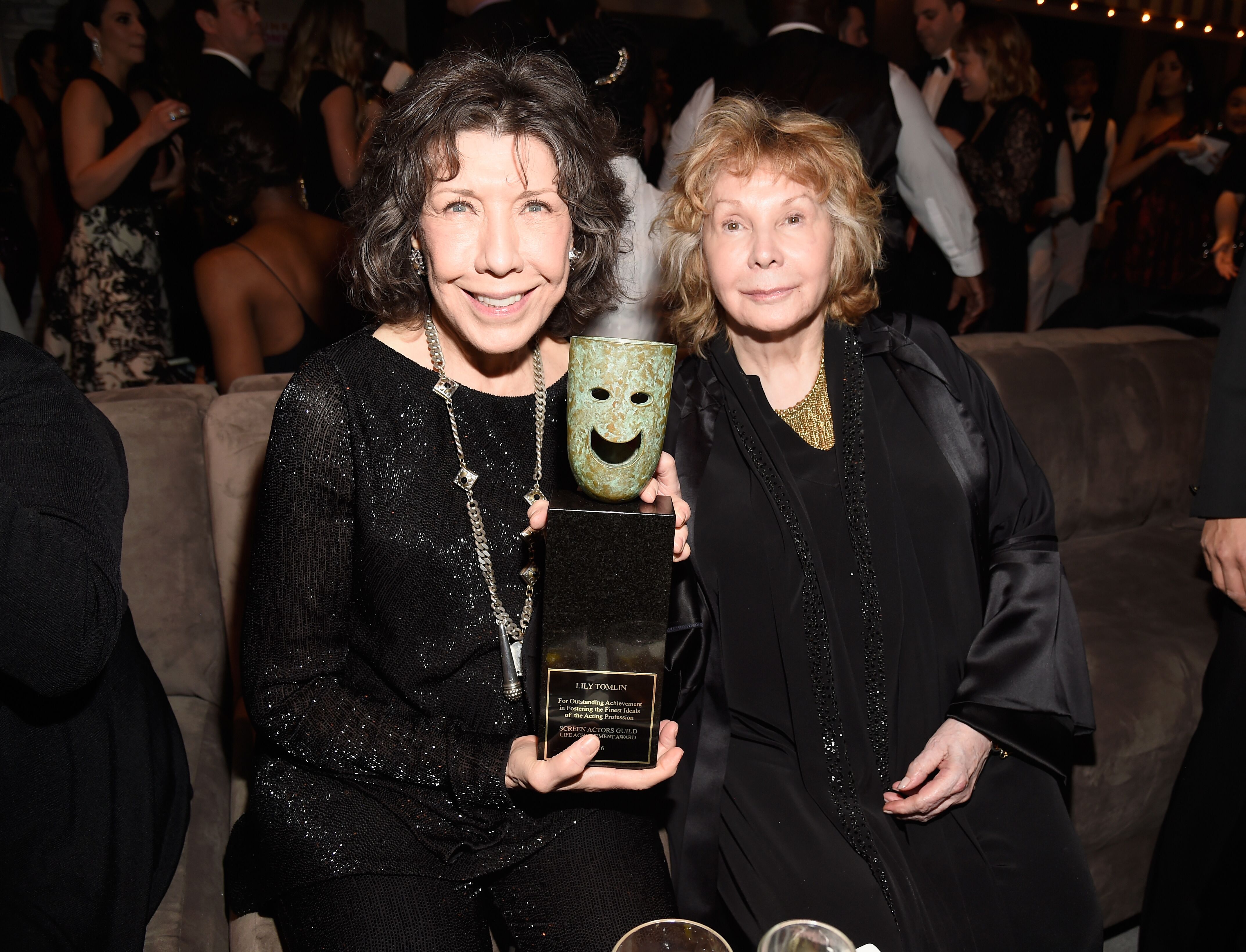 Lily Tomlin and Jane Wagner attend People And EIF's Annual Screen Actors Guild Awards Gala. | Photo: Getty Images
Tomlin has also stated that Wagner's position in her life is quite profound, especially how she can interpret her ideas and put them into writing. The power couples' works together have resulted in three Emmys, a Tony, a Peabody, and a Lambda Literary Award.
Unlike Tomlin, Wagner chose to stay off the spotlight despite penning some of the most recognized works of Tomlin. Some of her writing credits include: "The Incredible Shrinking Woman," "JT," "Appearing Nitely," and "The Search."
Wagner enjoys the satisfaction of watching her wife appreciate her works. She shared that Tomlin's admiration made the difference, and her drive and strength impacted her.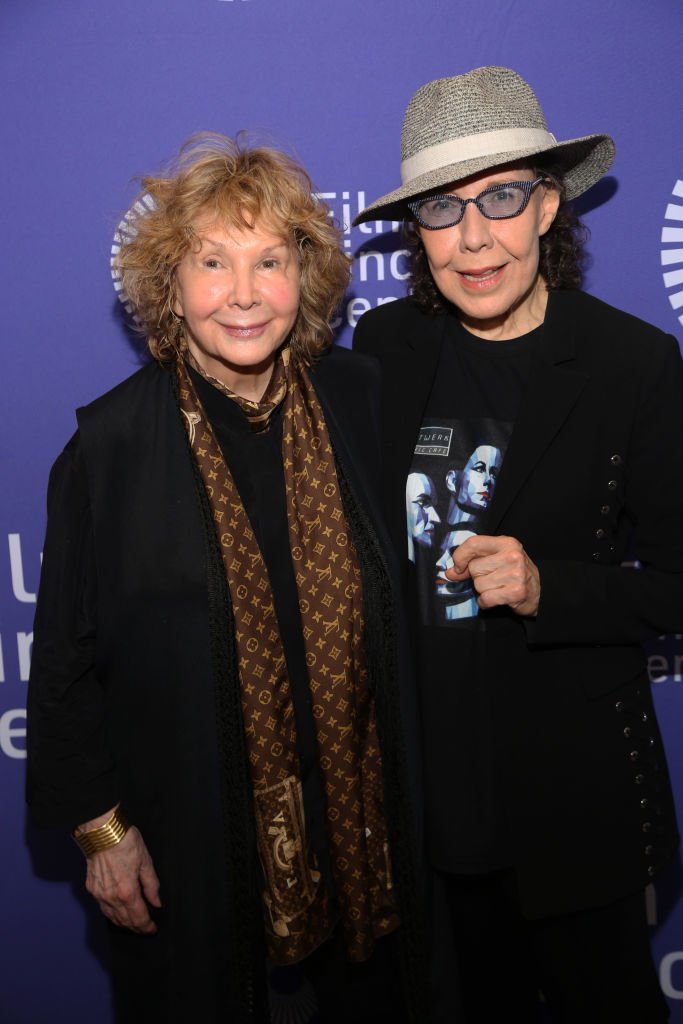 Jane Wagner and Lily Tomlin attend Two Free Women: Lily Tomlin & Jane Wagner. | Photo: Getty Images
WHY DID TOMLIN AND WAGNER TIE THE KNOT?
Five years ago, Lily Tomlin was on "The Late Late Show With James Corden," where she opened up about her marriage with Wagner and why they decided to take the next big step.
James Corden talked of how the pair stayed in a relationship for 45 years before making their union official. He went on to ask Tomlin what made her say, "I do." The comedian and actress replied:
"Truthfully, there was a guy on the red carpet that constantly asked me when we were going to get married. And after it was possible to get married, I had no recourse but to get married."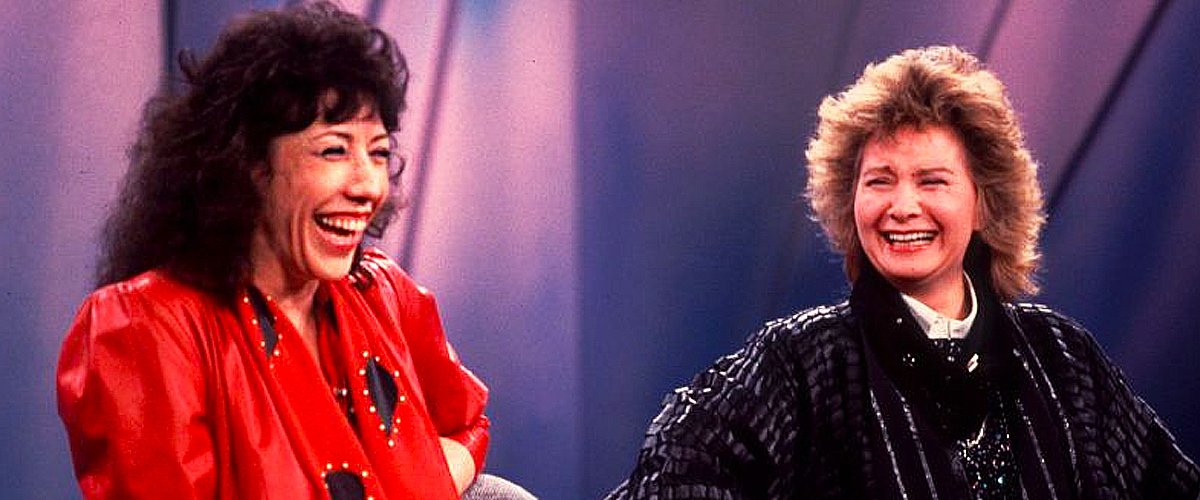 Lily Tomlin and her partner, Jane Wagner on an episode of the "Oprah Winfrey Show," on November 2, 1986 | Photo: Getty Images
It was on a lighter note, but Tomlin got serious when she added that she and Wagner enjoyed plenty of romantic years together and never really thought about getting married.
The couple tied the knot on December 13, 2013, but they went incognito to get their marriage certificate a few days before.
Tomlin told People that they did not want publications to write about them. Tomlin and her wife also chose to stay private for their wedding ceremony as they said their vows at a friend's house.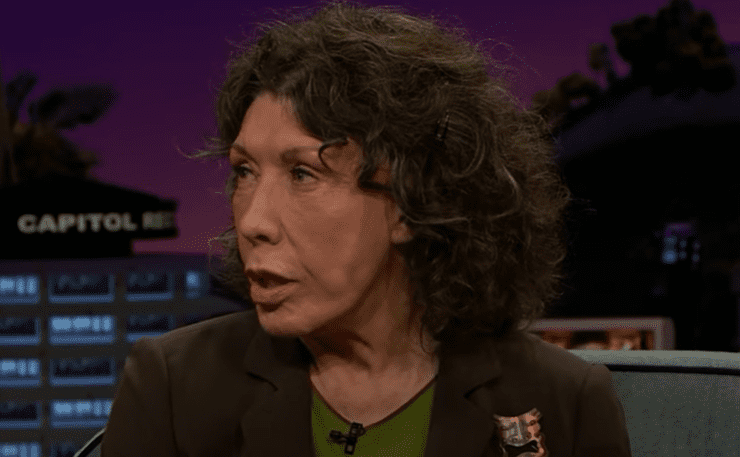 Actress Lily Tomlin in an interview with James Corden | Photo: Youtube/thelatelateshowwithjamescorden
THE SECRET TO THEIR LONG-SPANNING UNION
Once speaking to Closer Weekly, Tomlin shared that everyone had secrets to their unions, but for her, it was all about commitment, care, and the passion for wanting things to work out.
According to Tomlin, staying committed meant not walking away from something important. She also added that her relationship with Wagner was simply a matter of shared admiration and respect.
The two lovebirds have remained close over the years, and they keep supporting each other in the industry. Tomlin starred on "Grace and Frankie" until 2020, when the pandemic started, and all through her stint, Wagner remained her biggest fan.
Please fill in your e-mail so we can share with you our top stories!