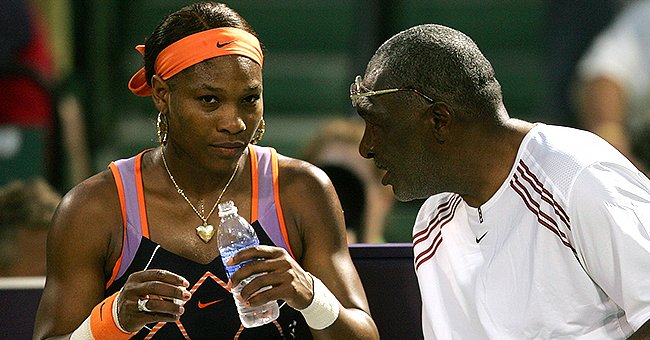 Getty images
Serena Williams' Half-Sister Claims Sick Father Was 'Serial Cheater' with at Least 20 Kids
After the release of the new biopic "King Richard," which paints Richard Williams as a hero, his daughter Sabrina, 57, has claimed he is nothing but a "serial cheat" with more than 20 children.
Serena and Venus William are world-famous for their prowess in playing tennis. However, it comes as a surprise to many that the two superstars have half-siblings from their father, Richard Williams's first marriage.
Before marrying Venus and Serena's mother, Oracene Price, back in 1980, Williams had a family. He was married to Betty Johnson, and the two had five children, one of them Sabrina.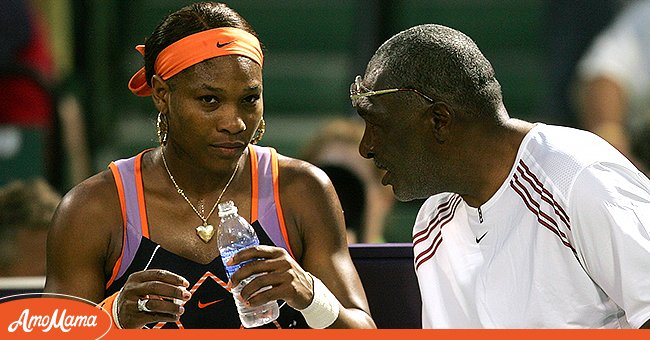 Serena Williams talks with her father Richard Williams after the first set against Nicole Vaidisova of the Czech Republic during their quarterfinals match on day eight at the 2007 Sony Ericsson Open at the Tennis Center at Crandon Park on March 28, 2007 in Miami, Florida. | Source: Getty Images
But even in marriage, Williams reportedly had numerous premarital affairs, which Sabrina says were often the focus of their parent's arguments. She opened up to The Sun, saying:
"My mom always argued with my dad about his affairs. He was a serial cheat. I remember that was always the main thing they'd talk about."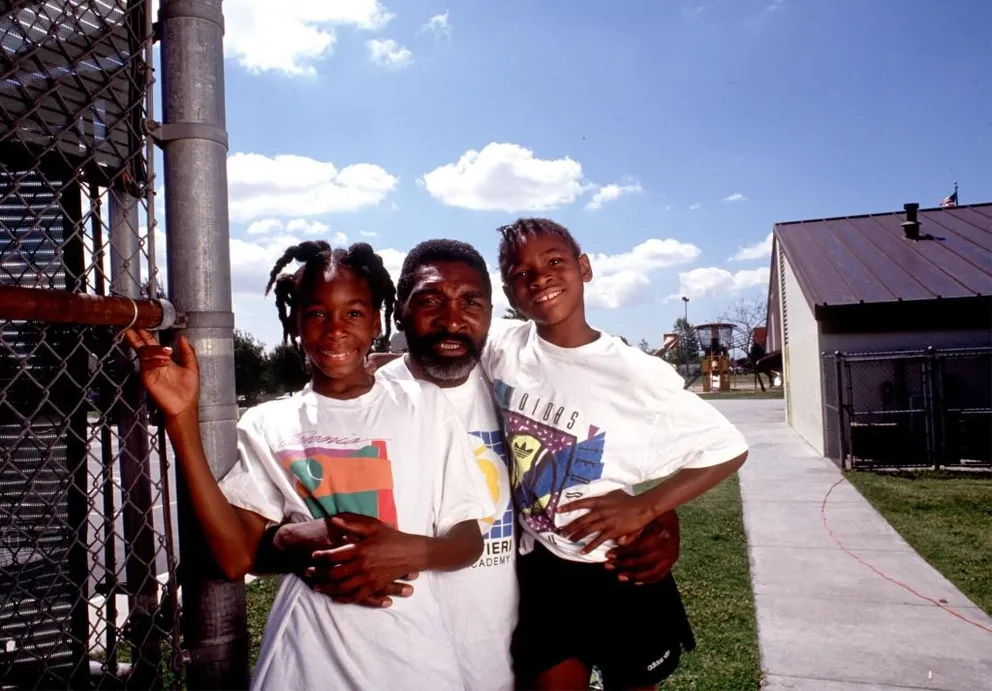 Richard Williams, with his daughters Venus, and Serena in Compton, CA circa 1991 | Photo: Getty Images
WILLIAMS'S ALLEGED AFFAIRS
Sabrina says she has fifteen to nineteen siblings all over the place, from Louisiana to LA, a product of Williams's many alleged affairs. She refers to her father as a selfish man who only uses his children to get what he wants.
The hostility between father and daughter was, however, not always there. Sabrina recalls her early childhood as a happy one. But one day, everything changed. Her father left, never to return.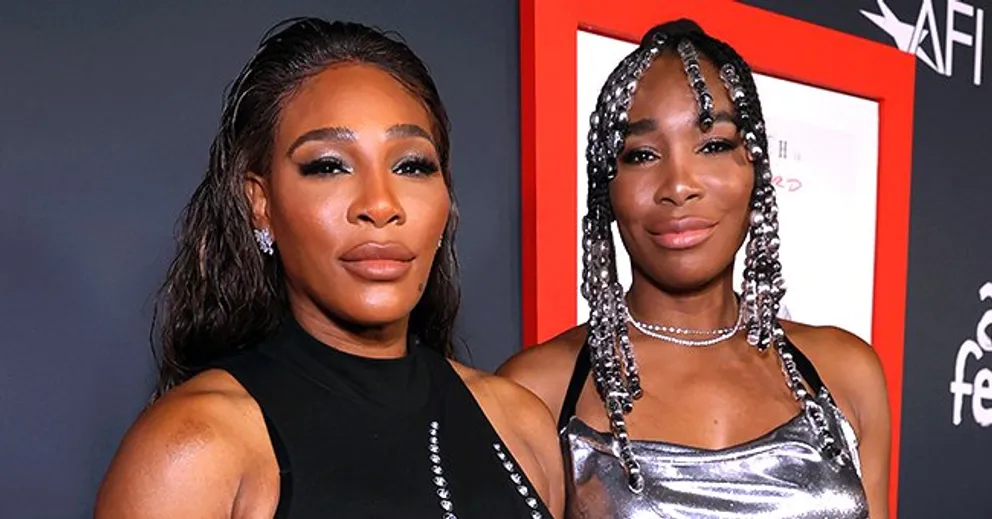 Serena and Venus Williams attend the 2021 AFI Fest: Closing Night Premiere of Warner Bros. "King Richard" on November 14, 2021 in Hollywood, California. | Photo: Getty Images
His desertion hit the family very hard. Within a year of him abandoning them, they began languishing in poverty, but any efforts to reach out to him were futile. He never once extended a helping hand.
Williams started a new family with Price and had Serena and Venus. He dedicated his life to making his daughters tennis professionals, coaching them from a very young age.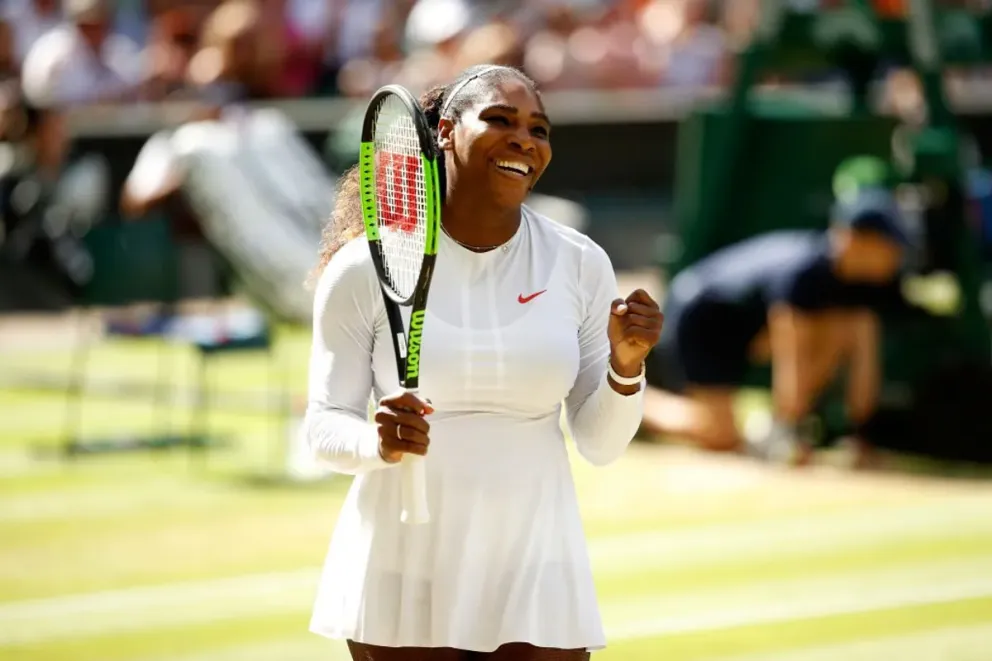 Serena Williams at the 2018 Wimbledon in England in July 2018. | Photo: Getty Images
He managed their careers after they started making it big, and the two sisters combined went on to win 30 grand slam singles titles.
HEALTH ISSUES
Even after Williams began battling numerous health issues, Sabrina, a hospice chaplain, says she would never attend her father's funeral, leave alone caring for him.
After suffering a stroke in 2016, Williams's health has declined. He also suffers from a neurological disorder that affects his ability to speak. Today, his primary caretaker is his son, Chavoita LeSane.
While LeSane life remains a mystery, DailyMail reports that the 48-year-old has over 61 court proceedings, from criminal, domestic and civil cases, some dating back to 1998. Today, five cases remain open.
LeSane is in charge of Wiliams's estate and acts as his interpreter, seeing as his condition leaves him barely able to speak. Father and son live together in Atlanta.
Please fill in your e-mail so we can share with you our top stories!