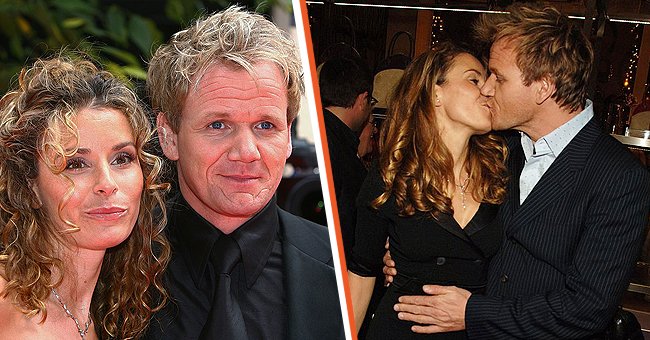 Getty Images
Gordon Ramsay Faced Accusation of Having Affairs with 3 Women Ahead of 12th Wedding Anniversary
Gordon Ramsay has been married to Cayetana Hutcheson for over two decades, but their relationship has endured some hardships, including cheating allegations.
Celebrity chef Gordon Ramsay seemingly has it all: a successful career, millions of dollars in the bank, and a big and beautiful family he shares with Cayetana Hutcheson.
Unfortunately, their relationship attracted much attention in the late 2000s after an author claimed Ramsay cheated on his wife with her and two other women. Here's what Ramsay had to say about it.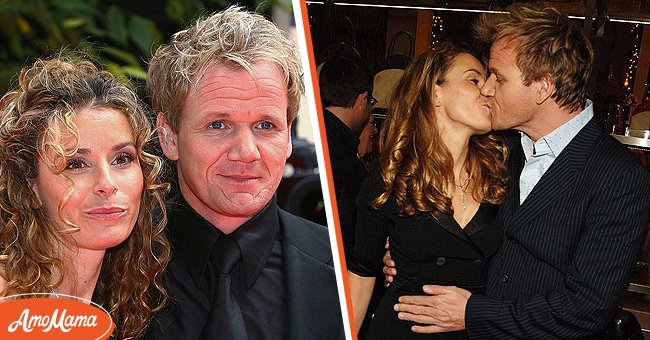 Gordon Ramsey and Cayetana Hutcheson on May 20, 2007 in London United Kingdom [left]. Ramsay and Hutcheson on December 7, 2006 in London, England [right] | Photo: Getty Images
ROAD TO STARDOM
Born in Scotland in November 1966, Ramsay grew up in England with dreams of becoming a professional soccer player. Unfortunately, an injury made it impossible.
After college and completing a hotel management course, Ramsay started training with famous and successful chefs in London and France.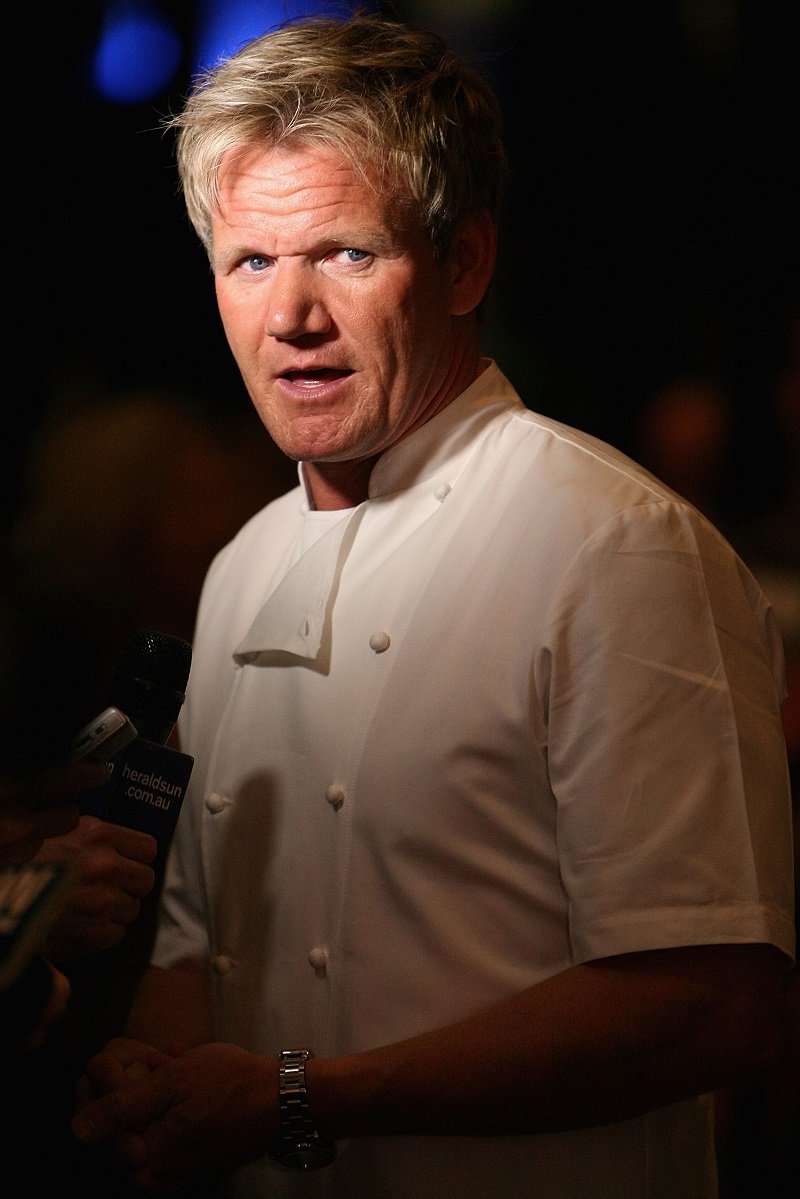 Gordon Ramsay on April 21, 2010 in Melbourne, Australia | Photo: Getty Images
His career skyrocketed in the 1990s when Aubergine, the restaurant where he worked as a chef, received two Michelin stars within three years. Ramsay then opened his namesake restaurant, which currently has three Michelin stars.
The British chef achieved worldwide fame in the early 2000s thanks to "Hell's Kitchen." Since then, he has appeared in over 100 projects, including "MasterChef" and its "Junior" version.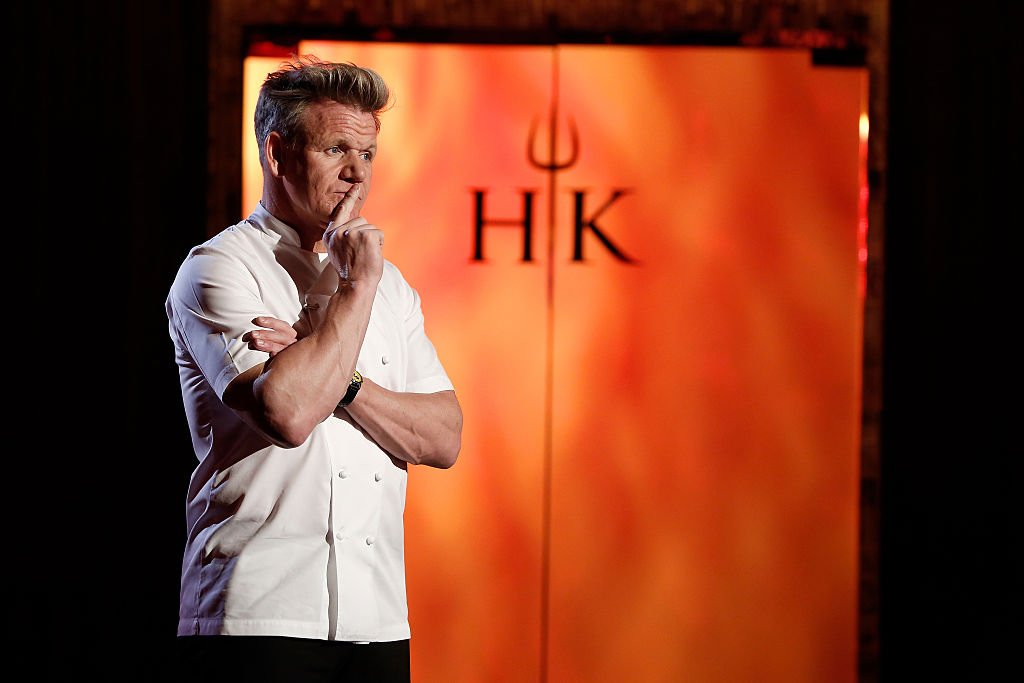 Gordon Ramsay in the set of "Hell's Kitchen" on November 5, 2014 | Photo: Getty Images
RAMSAY AND HUTCHESON'S LOVE STORY
Ramsay has undoubtedly achieved so much in the culinary world and the entertainment industry, but he has not done it alone. His wife of two decades, Cayetana Hutcheson, has been right by his side even during the most challenging times.
Hutcheson and Ramsay met in the early 1990s when she was just 18 years old. Although the celebrity chef fell in love with her immediately, nothing romantic happened because she was dating and living with another British chef who happened to be Ramsay's friend.
Symonds reportedly met the celebrity chef at a London nightclub in 2001.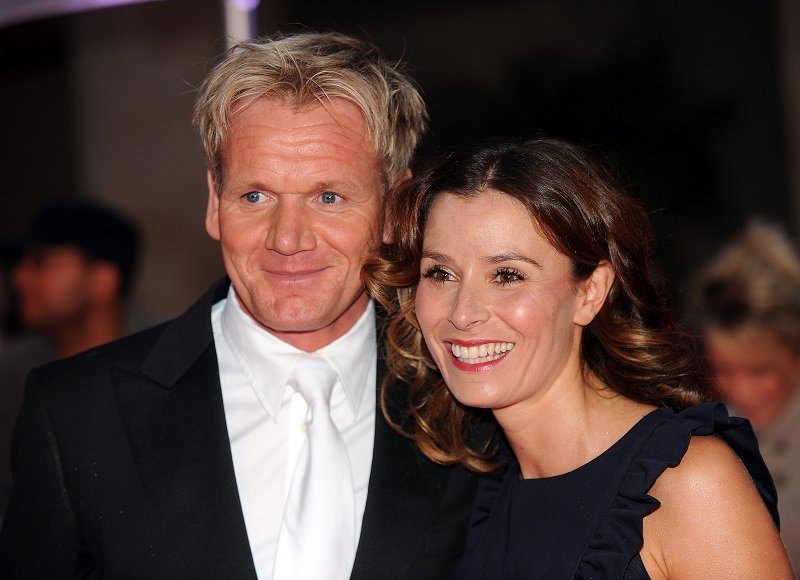 Gordon Ramsey and Cayetana Hutcheson on October 5, 2009 in London, England | Photo: Getty Images
It is not like Ramsay had much time to dedicate to Hutcheson, either. He was still trying to make a name for himself as a chef in London. Eventually, Hutcheson left her boyfriend, and Ramsay asked her out and won her heart during their first date.
However, the early stages of their relationship were far from perfect. Ramsay was still earning his culinary stripes, so he would work 16-hour days and rarely see Hutcheson.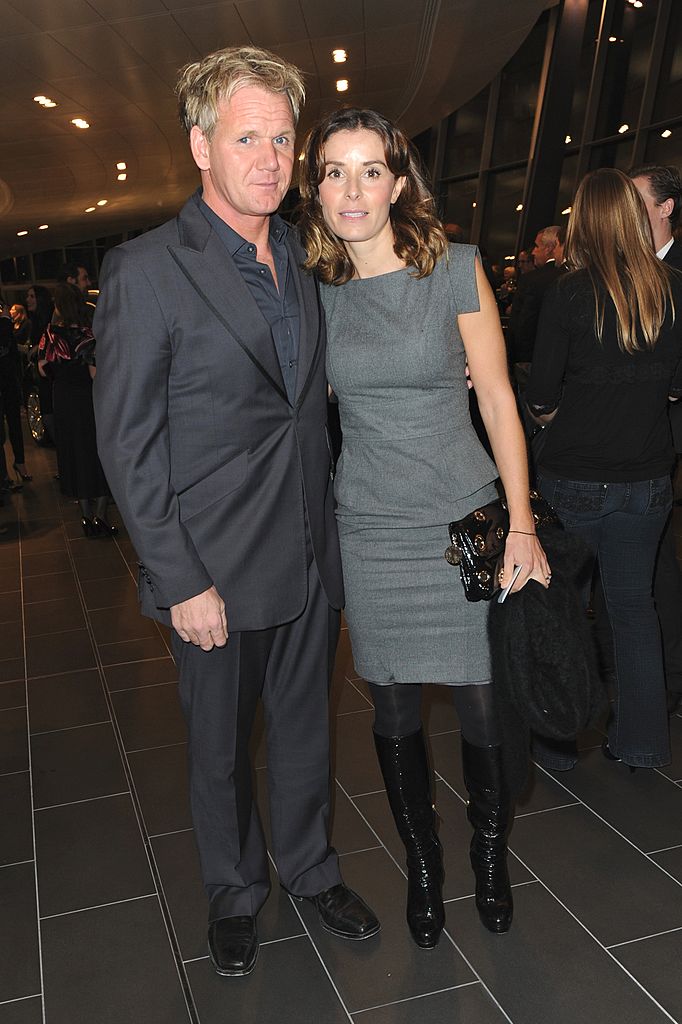 Gordan Ramsay and Cayetana Hutcheson on October 12, 2009 in London, England | Photo: Getty Images
Luckily, the couple moved past those challenging times and exchanged marital vows in December 1996. They now share five kids: Megan, twins Jack and Holly, Matilda, and Oscar.
Hutcheson once admitted that the secret to their long marriage was working hard as a team and finding a balance between kids, home, family, and work. "We've always been a team," admitted Hutcheson, a TV broadcaster and cookery book author.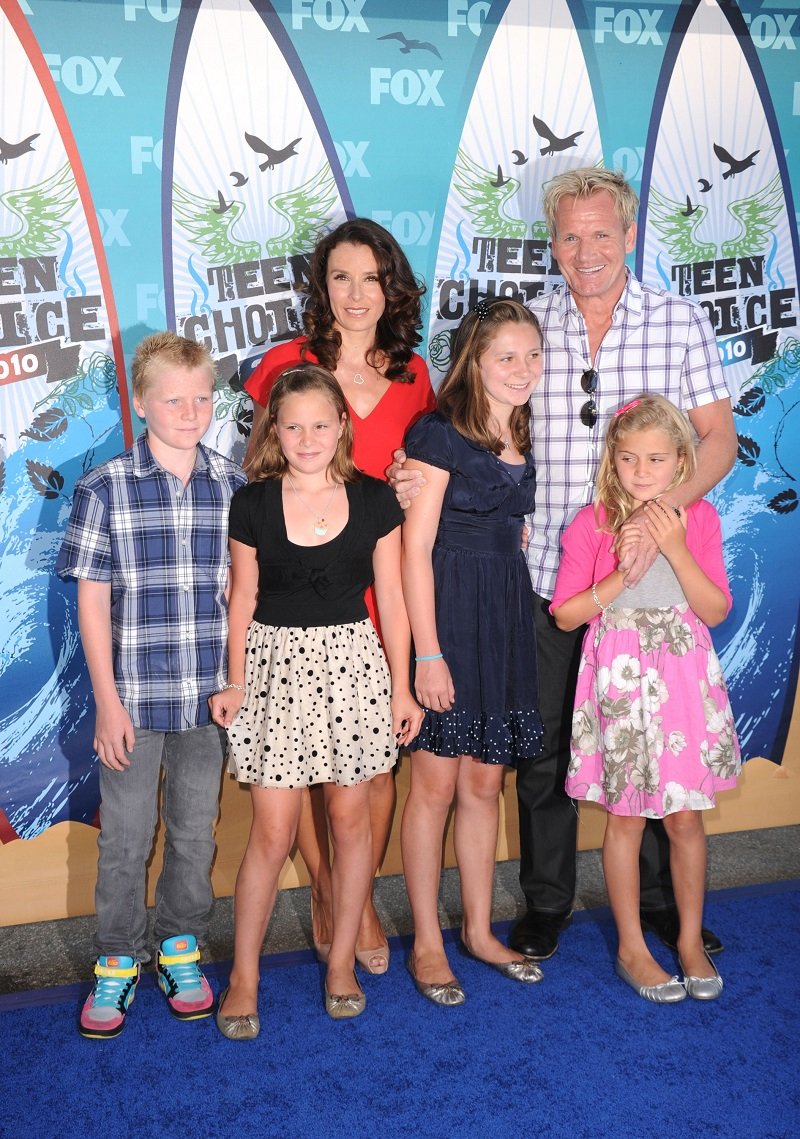 Gordon Ramsay, Cayetana Hutcheson, and their family on August 8, 2010 in Universal City, California | Photo: Getty Images
RAMSAY'S ALLEGED MISTRESS
Things got complicated for Ramsay and Hutcheson in 2008 when "Having an Affair? A Handbook for the Other Woman" author Sarah Symonds claimed she and Ramsay had been in an on-and-off relationship for seven years.
Symonds reportedly met the celebrity chef at a London nightclub in 2001 and had seven sexual encounters in seven years.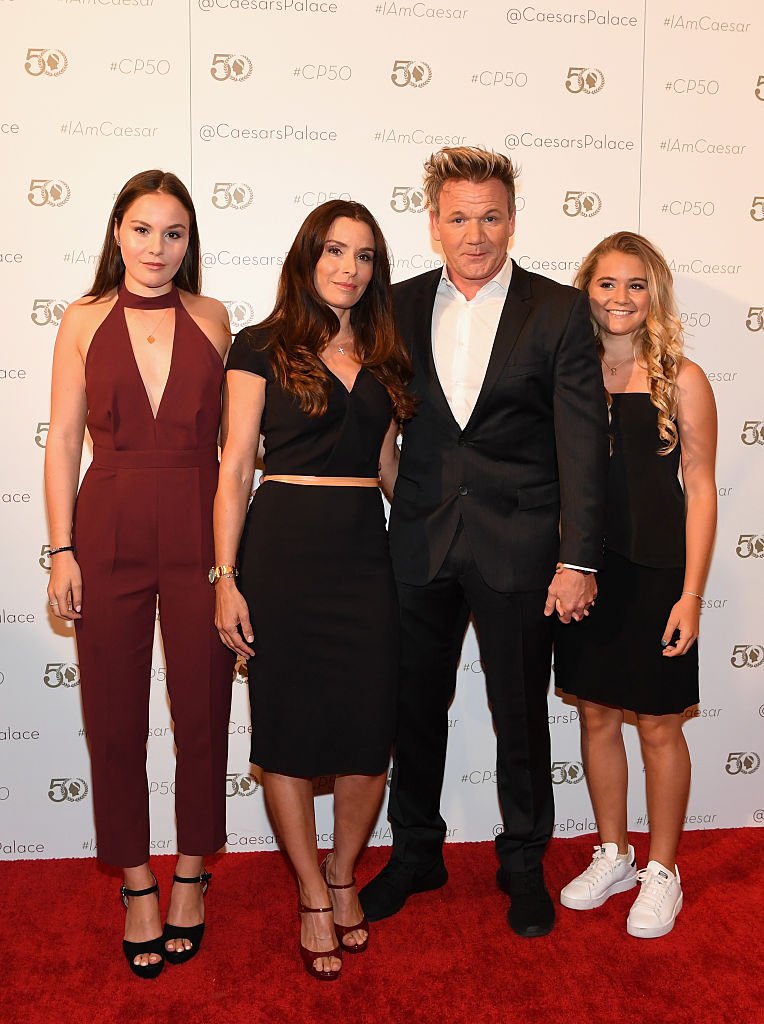 Gordon Ramsay, Cayetana Hutcheson, and their three daughters on August 6, 2016 in Las Vegas, Nevada | Photo: Getty Images
In her book, Symonds wrote some details of what most people believed was her relationship with Ramsay, including that he complained that his relationship with his wife was so bad that he had to sleep in the basement.
Symonds, who called herself a professional mistress, confessed that Ramsay even introduced her to Hutcheson in October 2002 at the opening of his Connaught Hotel restaurant.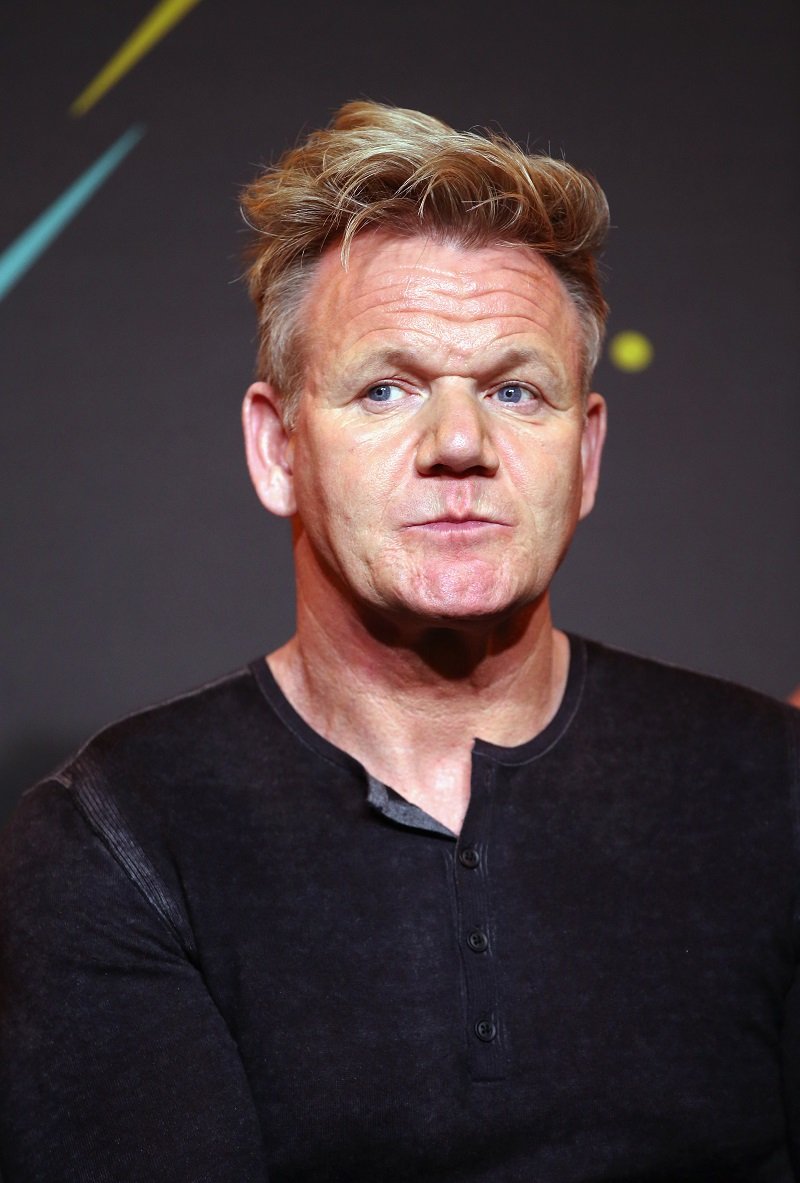 Gordon Ramsay on March 11, 2018 in Austin, Texas | Photo: Getty Images
It was awkward, the author wrote, and when she called Ramsay "big boy," he supposedly asked her to keep her voice down.
If that wasn't enough, Symonds described herself as Ramsay's confidante. After claiming he called her his "soulmate," she said he once told her he had cheated on Hutcheson with two other women: a married Danish author and an American woman.
The situation was so dire that [Ramsay] even considered taking things to court.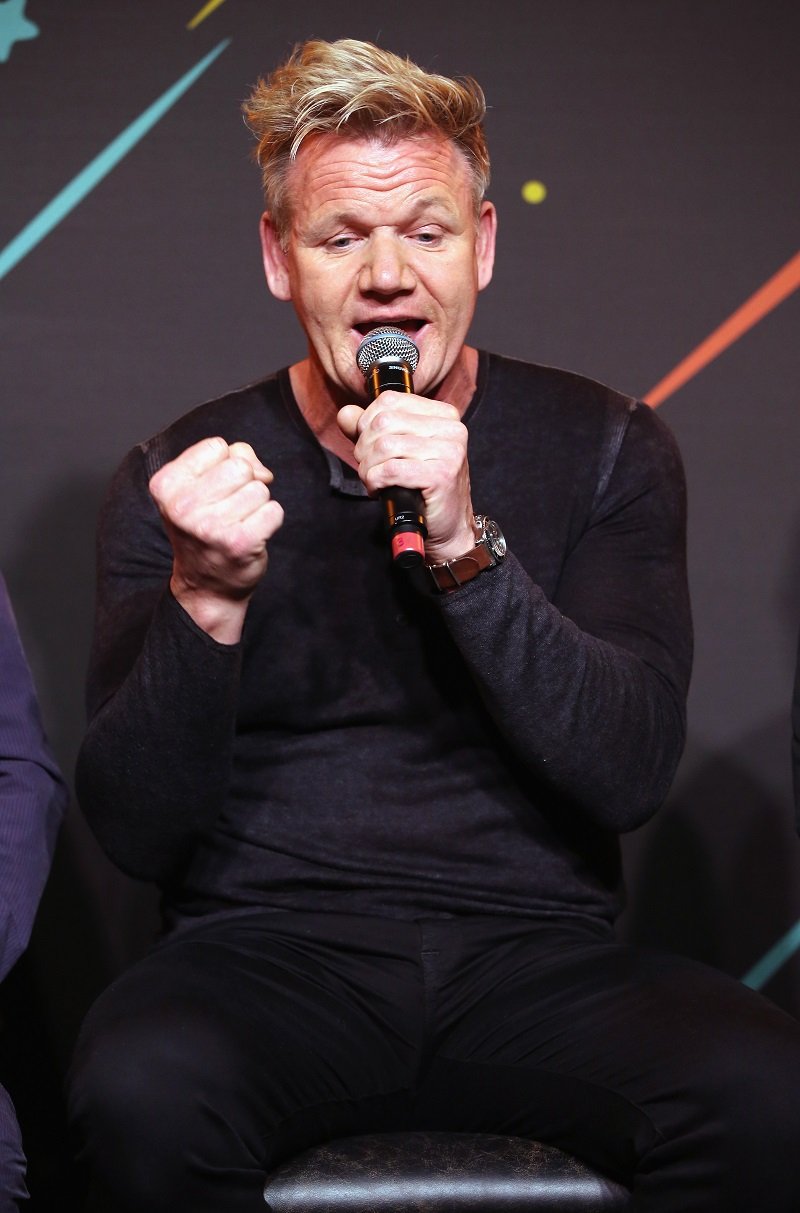 Gordon Ramsay on March 11, 2018 in Austin, Texas | Photo: Getty Images
RAMSAY'S DEFENSE AND FAMILY'S REACTION
Shortly after, Symonds caused a stir on the internet with her allegations, Ramsay denied having an affair with her. He admitted he knew her but was never romantically or sexually involved with her. Ramsay explained:
"I actually called her on the day it all came out and said, 'What the hell are you doing? You know this isn't true.'"
Symonds later claimed that Ramsay's called her "furtively" and pretended to talk to someone else, but the celebrity chef said it was also a lie as his wife was right next to him listening to everything.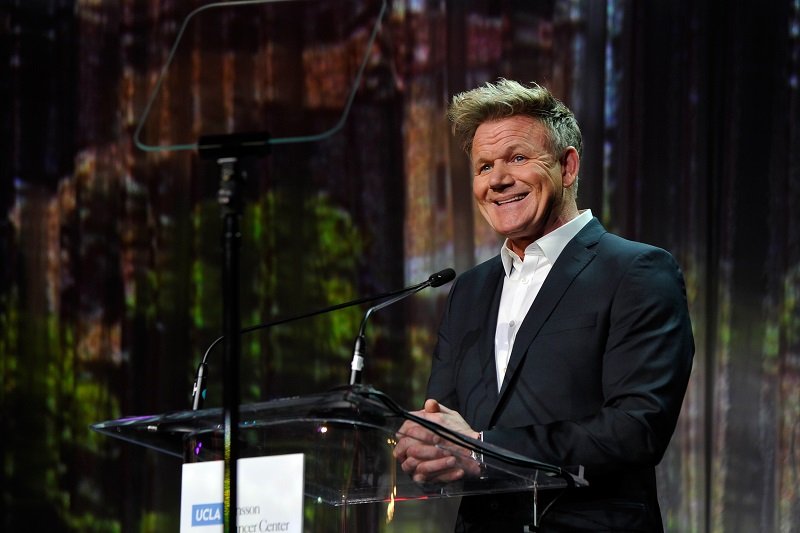 Gordon Ramsay on April 27, 2018 in Beverly Hills, California | Photo: Getty Images
Ramsay added that Symonds was deluded and very close to becoming a stalker because she would follow him everywhere, including the US and Reykjavik (the capital of Iceland), trying to sell her book.
The "Hell's Kitchen" star was particularly angry about Symonds's claims that she saved Ramsay and Hutcheson's marriage and strengthened their relationship.
The situation was so dire that he even considered taking things to court, but he realized he didn't want to put his family through that.
Luckily, Hutcheson immediately believed in her husband's word. She asked some questions but was sure Ramsay was telling the truth. She was not the only person he had to convince, though.
Hutcheson's dad, Chris, was Ramsay's business partner and had control over the chef's empire. He and his wife reportedly called a "council of war" to discuss the situation.
Just like his daughter, Chris had some questions for Ramsay. The chef had nothing to worry about, and after their conversation, Chris showed nothing but support.
It was eventually revealed that Symonds contacted publicist Max Clifford a few months before talking about her and Ramsay's supposed affair because she wanted to launch a career in TV. Clifford said:
"[Symonds] realized that this was her opportunity to launch herself like other people that have launched themselves out of scandals."
Luckily, Symonds's cheating allegations were not enough to finish Ramsay and Hutcheson's love story as they celebrated their 25th wedding anniversary in December 1996.
Ramsay's family has also made headlines over money. The celebrity chef once admitted he would not leave his five children any money even though he is worth over $200 million.
Please fill in your e-mail so we can share with you our top stories!